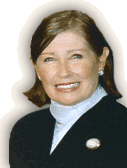 August 2008

PUBLISHERS LETTER    


Dear Life Bites News Readers,
We hope you enjoyed your visit to Rimini, and more stories on this charming area of Italy will be seen in upcoming issues. This month you will find close to home features, as well as a feature on Reef n' Beef, my favorite steak house in Montreal, Canada. Our culinary coup page has some great chef news, and travel destinations for August are plentiful. Sips has some wonderful summer drink ideas, as well as wine festival news.
Entertainment news and fun upcoming film reports are seen in TTT, and Sense of Style has a bevy of cultural travel venues. Most State tourism offices are creating campaigns based on traveling near home for obvious reasons, but check the Eurofly, Alitalia, JefBlue, and other airlines for their special rates to attract visitors. Use the tourism board offices for helpful information. We have them listed on our links and archive page. They all have special offers for fall travel, which is the best time to be over there; all the tourists have left and it is easy to get around and enjoy museums, etc.
August political view: I am at a loss for words to express my disgust with the recent very well staged publicity campaign created by people to be disclosed at a later date that allowed a 'nobody' to pose as a President of the United States, likening himself to Reagan and Kennedy. Regretfully, all I can see is a guy that reminds me of the character Richard Gere played in "Chicago" dancing around trying to give credibility to an illusion. The pretense that this candidate has made a great contribution to society and deserves the same attention as historic men who came before him is a mockery. It's like watching a bad B movie, but unfortunately the world is watching, and this embarrassment is for keeps. What a very sad state of affairs for my dear America.
Thanks for joining us this month. Have a healthy August..
Cordially,

Be sure to watch the video clip in Travel Adventures this month!


You can click here to watch it as well.
---