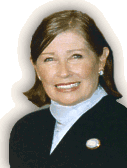 October 2007
Letter from the Publisher
Dear Life Bites News Readers,
Another Thanksgiving is here and it's time to pull out your favorite family recipes or look for new ones to try. Below you will find a recipe for the perfect holiday duck dinner from Bouchon's Executive Chef Josh Brown in Santa Barbara. We also recommend you look at the menu on Chef Jean Mettinger's site for his renowned Thanksgiving delights.
If you are traveling for the holiday be sure to check in with our favorite airline carriers for special fares. The list is on our recommended sites page and provides numbers and contact emails for your convenience. You will also find helpful information on destinations in the October Travel Page.
Cody Hilton will tell you about his latest dining find in Santa Barbara, and Laurence Vittes has some great car profiles for those of you who are looking for a new auto for fall. Our hotel/chef section features Luciano Parolari, Executive Chef, Villa d'Este in Italy, who celebrated his retirement with a grand finale dinner at the Beard House in New York. You will also find entertainment news updates, and some new book selections you may find interesting in Book Bites.
Whatever your plans are for the upcoming holidays, I wish you great food, great wine, and great company. May those you love be close, and may God bless you with joy and abundance.
Most Cordially,

Bonnie Carroll
Publisher/Editor

CLICK HERE for Bourbon & Maple-Glazed Duck Recipe
CLICK HERE for Fall Favorites - Harvest Breakfast Recipes
Be sure to watch the video clip in Travel Adventures this month!


You can click here to watch it as well.