"One of the most glorious messes in the world is the mess created in the living room on Christmas day. Don't clean it up too quickly". -- Andy Rooney


LETTER FROM THE PUBLISHER 
December 2011       

Merry Christmas, Happy Holidays & Happy New Year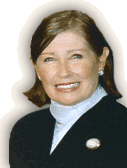 Dear Life Bites Readers,
We wish you a Merry Christmas and Happy Holidays. We have some great traditional recipes and fun family destinations for December. Sense of Style is packed with cultural opportunities and events to enjoy during the holidays, including coverage of the Opera Santa Barbara, gala events and epicurean adventures.
The Newly renovated Hyatt Hotel in Santa Barbara reveals a great new face lift for an historic venue on the Santa Barbara coast that was originally built in the 1920s and was a press corp center during the Presidency of Ronald Reagan. A visit to the Rescue Mission for Thanksgiving offers everyone a good reason to be grateful. The latest on special offers at hotels around the world and unique travel opportunities are abundant in this issue as well.  
See photos of Barbra Streisand presenting Donna Karan with the Dream Foundation Humanitarian Award in Sense of Style and TinselTown Tidbits. Santa Barbara International Film Festival news is ongoing, along with the Golden Globes and Oscar's. The Way directed by Emilio Estevez and starring Martin Sheen is creating some real Oscar buzz. Cody Hilton has some great film releases for consideration in Teen Times section.
I hope you will join us in remembering our 98,000 soldiers fighting in foreign lands and pray for their safe return to their families. God bless them, and God bless America in these challenging times. May the flag of freedom fly now and forever. Please pray for peace.
Merry Christmas to you, your family and dear friends.
Cordially,

---
LBN DECEMBER PARTY IDEAS

 Plan Ahead. For every event we produce we establish a master agenda and a calendar. Begin your planning early and make sure you have enough time to everything done on time.
Budget.

List every possible item you may need and project the costs. Figure out where you can afford to splurge and where you must cut back. At the end of the event, you can compare your actual costs to the projected and see where you saved.

Plan for the masses.

Whatever you thought to order for food and drinks, double it. This is a time for all of your friends to come together so you have to accommodate everyone, have options!

Music

. Music will keep the party going so make sure you have a DJ who knows how to control a room or asks friends for song suggestions and comprise a playlist on your iPod.

Have fun!

Remember, you're planning a party! If the decorations don't show or you run out of hors d'oeuvres – you're surrounded by your friends, colleagues, family – they're all drinking and dancing and most likely haven't noticed.
Ideas from Jon Gabel, the CEO of Joonbug.com
LBN Staff 2010
Bonnie Carroll, Publisher/Editor
Rosalie Frances, Contributor, tolifebites.com
Mary Hilton, Content Contributor/Marketing Director
Delia Csipkay, Contributing Editor
Cody Chandler, Teen Times Columnist
Natasha Melikoff, Montreal Reporter
Mike O'Connell, Photo/Video Director/Contributor
Isabella D'Angelo, Rome Correspondent
 Additional contributing writers are included on an individual issue basis. Please contact the editor with questions regarding journalist assignments. Email: writebc@aol.com
LBN Offices
2115 De La Vina Street, Ste 31
Santa Barbara, CA 93105
805-845-9976
Email  contact preferred please
LBN Best of 2010

Best Hotel ChefUS

Ritz Hotel, Half Moon Bay, CA  

Chef Soloman

Best International Chef 

 Guy Savoy, Paris/Las Vegas

Best International Hotel

Excelsior Hotel, Florence Italy

Best American Hotel Spa

Spa Luce, Renaissance Hollywood

Best Beach Destination 

Kaanapali Beach, Hawaii

Best U.S. Hotel

Waldorf Astoria, NY

Best Bed & Breakfast

Cheshire Cat, Santa Barbara

Best Cocktail    

Amalfi Bliss Martini – Olio Pizzeria SB

Best Steak House    

Ruth's Chris Beverly Hills

Best Int'l Luxury Resort

Villa d'Este, Como, Italy

Best New Luxury Spa Resort

Laguna ShoresMarriott, CA

Best Spa Skin Treatments

La Prairie – Beverly Hills Hotel

Best Chocolate Exerience

Jessica Foster Truffles, Santa Barbara

Best Hotel View

Hassler Hotel, Rome Italy

Best Restaurant View

Blue Water Resort, Antigua

Best Sunday Brunch

Bel-Air Hotel, Los Angeles

Best Int'l Vacation Hotel

Las Dunas, MalagaSpain

Best Int'l Business Hotel

W Hotel, New York

Best Spa Cafe Menu

Bacara Resort Spa Café, Goleta, CA

Best New Museum

Mullin Automotive Museum,  CA

Best Museum Café US

Santa Barbara Museum of Art Cafe

Best Castle Tour

Hearst Castle, Cambria CA

Best Ocean Destination

Grand Hotel, Rimimi Italy

Best International Flights

Air Canada, Virgin Airways

Best US Flight

JetBlue, Southwest, American Eagle

Best Epicurean Event

Puck/Lazaroff

American Food & Wine Festival, LA

Best American Chef

Joachim Splichal

Best Dessert

Spago, Beverly Hills (Sherry Yard)

Best Wine List 

Four Seasons Wine Bar, New York

Best Business Traveler Hotel

Peninsula Hotel, Beverly Hills, California

Best Bar 

Maestro's, Los Angeles

Best Historic Hotel

Roosevelt Hotel, Hollywood CA

Best Film  

Eat, Pray, Love

Best Book

Live, Love, Eat, Wolfgang Puck

 

Congratulations - You're the Best!!!
Read the Santa Barbara Daily Sound www.thedailysound.com
---