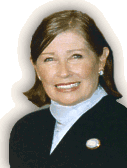 August 2007
Letter from the Publisher
Dear Life Bites News Readers,
July was a very busy month around the world for food and wine lovers, and California was jumping. The California Wine Festival in Santa Barbara was a huge success, attracting thousand of people to the seaside city, where a bevy of vintners displayed their wares.
With August comes more festivals, celebrations, travel adventures and family fun. Throughout the world people are enjoying the best in music, art, film festivals and food in the great outdoors, and the beaches everywhere are overfowing with people trying to cool off and relax. The Western Food Service & Hospitality Expo will be held at the Los Angeles Convention Center – www.reimercommunications.com.
Our August issue features the Hotel Principe Leopold in Switzerland, some recommended family hotel and restaurant destinations around the country, exciting international and local event news, as well as 'good reads' in BookBites, the latest in health tips, and kid's intererst informaton from Cody Hilton.
We have also included some exciting new products for summer in our "Health Minded" section that we think will be of interest, and the Dancing under the Stars for Make-A-Wish Foundation results can be seen here, along with local California art news.
Again, we thank you for reading our online magazine, and hope you continue to be entertained and informed. We wish you a cool August filled with memorable moments spent with the people you love, and we hope your vacation travels will be happy and safe. Please remember to register with us, and don't hesitate to visit writebc@aol.com with any comments or questions regarding editorial or advertising rates.
Warm regards,



Bonnie Carroll
Publisher/Editor
CLICK HERE for 4th of July Recipe
"Lemon Chipotle Chicken Skewers with Mexican Rice"
From Omaha Steaks www.omahasteaks.com.
CLICK HERE to read "Bravehearts Welcome American Women to Scotland"
Be sure to watch the video clip in Travel Adventures this month!


You can click here to watch it as well.