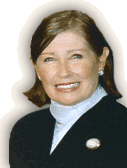 PUBLISHERS LETTER    
JULY 2008
Dear Life Bites News Readers,
This month our pages are filled with lots of wonderful Italian adventures from the Region of Rimini, thanks to Luigi Gianni Succi, President of Succi & Partners. Be aware that just a few hours from Bologne, Italy is a region so rich in culture, history, authentic cuisine, outstaning local wine, and breath taking views, as well as elegant leisure experiences that I am compelled to tell you about it. Please visit many of our sections to join me on a visit to a remarkable region in Italy.  Our issue for July is filled with travel ideas and a great selection of new foods for thought.

Jazz Festivals, Wine Festivals, and so many summer events are happening around the world, as well as in the US. Book Bites offers some ideas for reading to take along, and Wheels features a story on Enzo Ferrari, creator of the car we all would like to drive... even if it is just once!


Our culinary news includes chef and restaurant tidbits, as well as hotel bites.
Spa Baby has great tips on new locatons and healing treatments, while health minded offers suggestions to keep you safe and fit.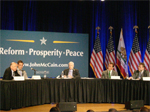 On the political front, Presidential hopeful John McCain and Arnold Schwarzenegger, the Governor of California visited the Santa Barbara Museum of Natural History, where they participated in a very inspiring focus group on proactive energy resources and solutions to improve the US economy.

Thanks for joining us this month. Have a safe 4th of July..
Cordially,

Be sure to watch the video clip in Travel Adventures this month!


You can click here to watch it as well.
---