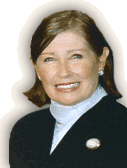 JULY 2012
PUBLISHER'S LETTER
Dear Life Bites News Readers,
HAPPY 4TH OF JULY and we hope you are enjoying your summer with family and friends. Our hotel/chef feature this month is on L'Hermitage Hotel in Beverly Hills, a charming little jewel box with a history. The Italian & Asian menus at L'Ermitage are creating a stir with celebs and locals.
Sips has some great wine festival news, and Culinary Coup is full of  great food tips and restaurant news. Dallas is back, look for promotion in TinselTown Tidbits. We have featured a great middle-eastern restaurant in Beverly Hills this month, and share food festival dates and times.
Ventura was alive with Johnny Cash music this month, and a great time was had by all. The MTV awards were worth the watch and the GMK gifting party was packed with celebrities enjoying the media attention. Look for wine festival news in Sips, and unforgetable moments in Epicurean Events. BookBites has some fabulous cookbooks and a few take along books for reading on the plane.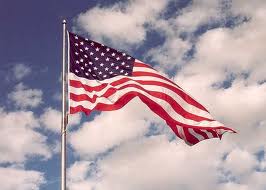 Election activity is bombarding everyone, and I will be putting my money on Romney to have the natural and acquired abilities to put things in order in the US, by the grace of God! Another four years like the last may take us into a thrid world country status, or are we already there? It is tragic that no one could see that the last election was not a time for anyone to learn to be a president on the job. We desperately needed a skilled statesman and tested diplomat to lead us out of what was then a depression. I was backing Mrs. Clinton, and she would have handled it so well if given the chance. What happens now is life and death for America. Vote and think about what has happened and what needs to happen that will be in all of our best interest.
Our kids need to be saying the 'pledge of allegiance' in schools. They need to know the words to our national anthem and they need to constantly be reminded of how lucky they are to be an American!
Happy Birthday to my dear daughter Mary and my darling grandson Max who just returned from Istanbul ... you are so loved!
Cordially,

 Bonnie Carroll, Publisher/Editor
PS --- Who's giving our Country Away???
The Obama administration said Monday it is suspending existing agreements with Arizona police over enforcement of federal immigration laws, and said it has issued a directive telling federal authorities to decline many of the calls reporting illegal immigrants that the Homeland Security Department may get from Arizona police.

Read more: http://times247.com/articles/homeland-security-suspends-agreements-with-arizona-cops#ixzz1z0FPPduR
WHO WE ARE . . . 
LIFE BITES NEWS
LBN Staff 2012
Bonnie Carroll, Publisher/Editor
Rosalie Frances, Contributor, tolifebites.com
Mary Hilton, Content Contributor/Marketing Director
Delia Csipkay, Contributor
Cody Chandler, Teen Times Columnist
Natasha Melikoff, Canada Reporter
Mike O'Connell, Photo/Video Director/Contributor
Website:cyberindustries.com
Additional contributing writers are included on an individual issue basis. Please contact the editor with questions regarding journalist assignments. Email:
writebc@aol.com
2115 De La Vina Street, Ste 31
Email contact preferred please
_________________________________________________________
Gerhard Schwaiger,

Tristan Mallorca

Excelsior Hotel,

Florence

Italy

Melia Hotel, Mallorca

Spain

Four Seasons Biltmore, SB

Secret

Garden

,

Santa Barbara

Almafi Dream, Olio e Limone SB

Villa d'Este,

Como

,

Italy

Best New Luxury Spa Resort

Best Chocolate Experience

Cannons Seafood,

Dana

Point

Bel-Air Hotel,

Los Angeles

Best Int'l Business Hotel

Melia Hotel,

Dusseldorf

Germany

Mullin Automotive Museum,

CA

Best International Flights

JetBlue, Southwest, American Eagle

Rose Petal Jam, B. Zatorska

Spago,

Beverly Hills

(Sherry Yard)

Four

Seasons Wine Bar

,

New York

Four Seasons Beverly Wilshire

Congratulations, You're the Best!
---