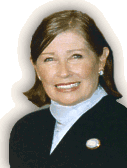 HAPPY NEW YEAR!

January 2007
Publishers Letter
Dear Life Bites News Readers,
We wish you a happy and prosperous New Year. We thank you for your support during 2006, and welcome you to join us on our food, travel and lifestyle adventures in 2007. Our upcoming issues will be filled with exciting coverage of five-star properties, chef profiles, adventure trips, great new books, health & beauty news, international film tidbits, art & style insights, great 'kids kaleidoscope' news, as well as a bevy of interesting stories from our talented contributing writers.
January 1, 2007 marks the second anniversary of our online international monthly magazine. Bonnie Carroll's Life Bites began as a small dream and is growing into a delightful reality. 2006 was a remarkable year of discovering new international destinations, interviewing new and old friends, and experiencing over and over again that we are really one people, living on one planet.
We are pleased each year to honor those who provide outstanding travel, food, lifestyle and publications in our annual "Best of 2006" list below. This group of extraordinary honorees represents our choice of best for the year, and we thank them for their continued stellar contributions in their individual categories.
Again, thank you for joining us each month, and we look forward to a very exciting 2007. We always welcome your editorial comments and advertising support.
Warmest regards for a wonderful New Year!
Cordially,


Bonnie Carroll
Publisher/Editor
Cybermation and the LBN Staff
Be sure to watch the video clip in Travel Adventures this month!


You can click here to watch it as well.