"St. Patrick's Day is an enchanted time -- a day to begin transforming winter's dreams into summer's magic."~~By Adrienne Cook.~~
 HAPPY ST. PATRICK'S DAY

 Letter from the Publisher
March 2012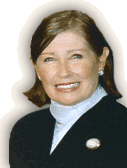 Dear Life Bites News Readers,
 
March features the celebration of St. Patrick's Day, and all things Irish. Parades and parties honoring the patron saint of Ireland will be a highlight in major United States cities, as well as Dublin, Ireland on March 17th. Below you will find a favorite St. Pat's Day recipe of corned beef and cabbage for your 'wearing of the green' celebration dinner. New York, Boston and Chicago all feature great parades to celebrate this great day!
This month was also a time to honor excellence in entertainment following the Oscar Awards Ceremony, where the best of the best went home with that beautiful gold guy, and Wolfgang Puck once again fed the crowd of hungry celebrities and dignitaries at the Governors Ball.

Don't miss additional coverage of the Santa Barbara International Film Festival winners and the gifting rooms for the 84th Oscars. Our travel and culinary coup pages are filled with travel and food news from Ottawa and Montreal, Canada, including a fun review of Le Cordon Bleu. We have great vacation news for families and couples looking for new adventures. We also have a few great reads in Life Bitres. 
The 2012 Olympics in England is creating quite a stir, with new hotels opening and tourist deals being offered. Best wishes to the 2012 Olympic Committee, the countless volunteers, the good residents of the City of London, and the athletes who all make us all so proud.

Thank you for joining us this month, and we hope you enjoy our March issue. Join us next month for our health and food news from the Natural Products Show.  Please contact us with any questions regarding editorial requests or advertising rates.
I was honored to be the monthly speaker at the Santa Barbara Republican
Assembly(CRA Chartered 1934)monthly meeting at Mulligan's, where I shared some treasured moments on working with President Ronald Reagan and First Lady Nancy Reagan during the 1984 Olympics and post Olympic Tour sponsored by the LAOOC and Southland Corporation. A big thank you to all my friends at SBCRA for this evening to remember.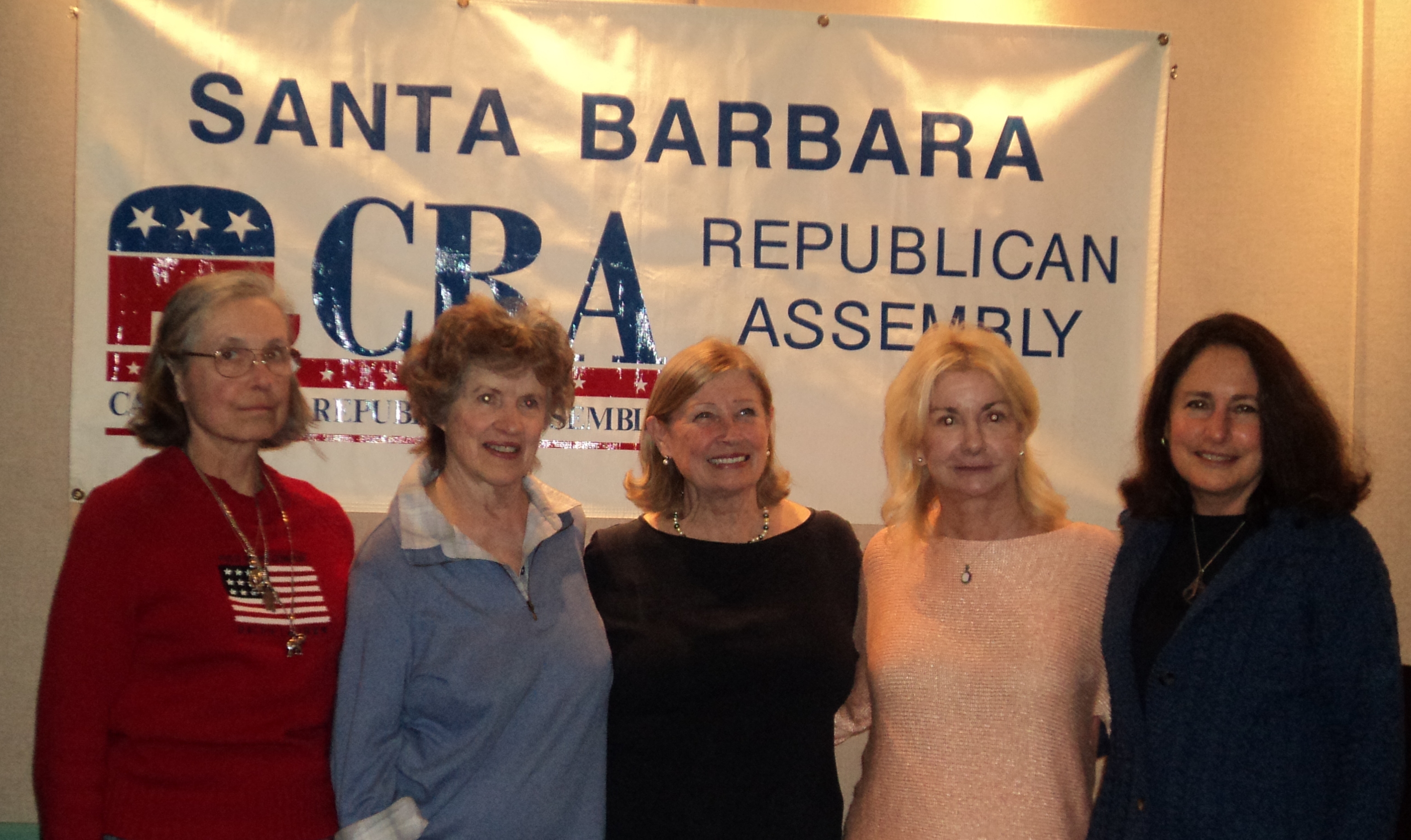 (L-R: Diane Davis, Carol Salzer, Bonnie Carroll, Linda Foster & Barbara Kohn)

Stir-fry Cabbage with Mustard and Chives by Amy Sherman
6 cups cabbage, cut into approximately 1 inch squares (about 1/2 head)
1/4 cup water
1/2 ActiFry spoon extra virgin olive oil
1 1/2 teaspoons Dijon mustard
1/2 teaspoon sugar
1/2 teaspoon kosher salt
3 teaspoons chives, mustard
Whisk together the water, olive oil, mustard, sugar and salt. Place the cabbage in the ActiFry and drizzle the sauce on top. Cook for 15 minutes or until tender-crisp. Top with minced chives.
LBN Staff 2010
Bonnie Carroll, Publisher/Editor
Rosalie Frances, Contributor, tolifebites.com
Mary Hilton, Content Contributor/Marketing Director
Cody Chandler, Teen Times Columnist
Natasha Melikoff, Montreal Reporter
Mike O'Connell, Photo/Video Director/Contributor
Isabella D'Angelo, Rome Correspondent
Additional contributing writers are included on an individual issue basis. Please contact the editor with questions regarding journalist assignments. Email: tolifebites@aol.com
LBN Offices
2115 De La Vina Street, Ste 31
Santa Barbara, CA 93105
805-845-9976
Email  contact preferred pleas
LBN Best of 2011

Best Hotel ChefUS

Joachim Splichal, Patina

Best International Chef 

Gerhard Schwaiger, Tristan Mallorca

Best International Hotel

Excelsior Hotel, FlorenceItaly

Best US Hotel Spa

Ojai Valley Inn Spa

Best Beach Destination 

Melia Hotel, Mallorca Spain

Best US Hotel

 Four Seasons Biltmore, SB

Best Bed & Breakfast

Secret Garden, Santa Barbara

Best Cocktail    

Almafi Dream, Olio e Limone SB

Best Steak House    

Ruth's Chris, BH

Best Int'l Luxury Resort

Villa d'Este, Como, Italy

Best New Luxury Spa Resort

Laguna Shores Marriott

Best Art Museum US

 Metropolitan NY

Best Chocolate Experience

Marie Belle, New York

Best Hotel View

Hassler Hotel, RomeItaly

Best Restaurant View

Cannons Seafood, DanaPoint

Best Sunday Brunch

Bel-Air Hotel, Los Angeles

Best Int'l Business Hotel

Melia Hotel, Dusseldorf Germany

Best US Business Hotel

Trump Hotel, New York

Best Spa Cafe Menu

Café Verde, Ojai

Best New Museum

Mullin Automotive Museum,  CA

Best Museum Café US

Getty Museum, Malibu, CA

Best Tour

Dublin Food Tour

Best Ocean Destination

Kaanapali Beach, HI

Best International Flights

Airberlin, Air Canada

Best US Flight

JetBlue, Southwest, American Eagle

Best Epicurean Event

LA Chocolate Salon

Best Cook Book

Rose Petal Jam, B. Zatorska

Best Dessert

Spago, Beverly Hills (Sherry Yard)

Best Wine List 

Four Seasons Wine Bar, New York

Best Family Hotels

Marriott Worldwide

Best Organic Food  

TBA

Best Historic Hotel

Four Seasons Beverly Wilshire

Best Film  

The Decendants

Best Book

The Help

Congratulations, You're the Best!                      
e
WHO WE ARE . . .  
LBN Staff 2010
Bonnie Carroll, Publisher/Editor
Rosalie Frances, Contributor, tolifebites.com
Mary Hilton, Content Contributor/Marketing Director
Cody Chandler, Teen Times Columnist
Natasha Melikoff, Montreal Reporter
Mike O'Connell, Photo/Video Director/Contributor
Isabella D'Angelo, Rome Correspondent
Additional contributing writers are included on an individual issue basis. Please contact the editor with questions regarding journalist assignments. Email: tolifebites@aol.com
LBN Offices
2115 De La Vina Street, Ste 31
Santa Barbara, CA 93105
805-845-9976
Email  contact preferred pleas
LBN Best of 2011

Best Hotel ChefUS

Joachim Splichal, Patina

Best International Chef 

Gerhard Schwaiger, Tristan Mallorca

Best International Hotel

Excelsior Hotel, FlorenceItaly

Best US Hotel Spa

Ojai Valley Inn Spa

Best Beach Destination 

Melia Hotel, Mallorca Spain

Best US Hotel

 Four Seasons Biltmore, SB

Best Bed & Breakfast

Secret Garden, Santa Barbara

Best Cocktail    

Almafi Dream, Olio e Limone SB

Best Steak House    

Ruth's Chris, BH

Best Int'l Luxury Resort

Villa d'Este, Como, Italy

Best New Luxury Spa Resort

Laguna Shores Marriott

Best Art Museum US

 Metropolitan NY

Best Chocolate Experience

Marie Belle, New York

Best Hotel View

Hassler Hotel, RomeItaly

Best Restaurant View

Cannons Seafood, DanaPoint

Best Sunday Brunch

Bel-Air Hotel, Los Angeles

Best Int'l Business Hotel

Melia Hotel, Dusseldorf Germany

Best US Business Hotel

Trump Hotel, New York

Best Spa Cafe Menu

Café Verde, Ojai

Best New Museum

Mullin Automotive Museum,  CA

Best Museum Café US

Getty Museum, Malibu, CA

Best Tour

Dublin Food Tour

Best Ocean Destination

Kaanapali Beach, HI

Best International Flights

Airberlin, Air Canada

Best US Flight

JetBlue, Southwest, American Eagle

Best Epicurean Event

LA Chocolate Salon

Best Cook Book

Rose Petal Jam, B. Zatorska

Best Dessert

Spago, Beverly Hills (Sherry Yard)

Best Wine List 

Four Seasons Wine Bar, New York

Best Family Hotels

Marriott Worldwide

Best Organic Food  

TBA

Best Historic Hotel

Four Seasons Beverly Wilshire

Best Film  

The Decendants

Best Book

The Help

 
Congratulations - You're the Best!!!

e
---
© 2008 Bonnie Carroll, All Rights Reserved