'Verse three of Genesis: Let there be light. Yes, let - And then let us see it, learn from it, take it in, and start to shine.' Louise Blouin.

LETTER FROM THE PUBLISHER 
September 2010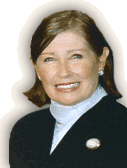 Dear Life Bites Readers,
Fall is here and back to school adventures begin. For families taking one last vacation we have some fantastic hotel/resort recommendations. Cody Chandler and Mike O'Connell bring you news on the opening of Laguna Cliffs Marriott in Dana Point, and I recommend you don't miss the Pumpkin Festival at the Ritz-Carlton in Half Moon Bay in October. We have some great entertainment tidbits, good books to read, a bevy of chef news,health tips, cultural and travel choice stories from around the world, and more.
Enjoy some coverage on special events like the visit from the LA Kogi truck at the Santa Barbara Museum of Art, and don't miss announcements on upcoming festivals and fundraisers, including the American Wine & Food Festival this Month at Universal Studio. Enjoy a lesson in operating and enjoying the art of segway from recreation manager Benjamin Forcini at Ritz-Carlton Half Moon Bay in our "Wheels" section, plus photos from the beautiful new Mullin Automotive Museum.
Giannfranco Trattoria in Carpenteria is a true Italian gift to the community of Carpenteria, California, where locals meet and enjoy outstanding Italian faire. Fiesta in Santa Barbara was one wild week of activities celebrating their proud Spanish Heritage, and we were there.
I hope you will join us in remembering our soldiers fighting in foreign lands and pray for their safe return to their families. God bless them, and God bless America in these challenging times. May the flag of freedom fly now and forever.
Cordially,

---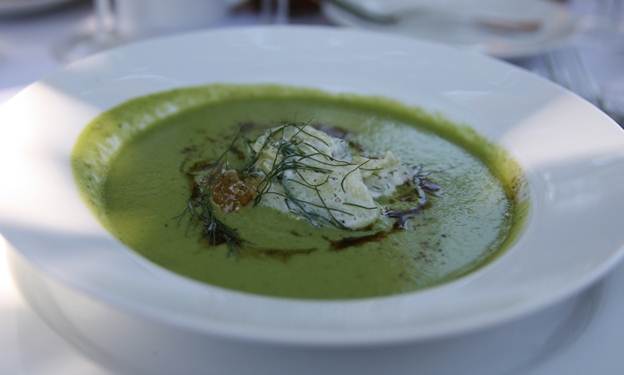 California

 Cucumber & Yogurt Gazpacho
 Chef Ryan Scott
 Serves 6-8
 Ingredients:
 2 ¼ cups plain real California yogurt, 
½ cup Crème Fraiche, 
1 ¼ pound English cucumbers, trimmed, 
peeled, cut into 1inch pieces, 
4 cups washed spinach, 
2 garlic cloves, minced, 
1 ½ teaspoons Salt, 
1 tablespoon lemon juice

,

1½ teaspoons ground cumin, 

 

2 tablespoons fresh dil, 

 

½ teaspoon toasted caraway Seeds
 

 

Procedure for Soup:
 

Combine yogurt, crème fraiche, cucumbers, spinach, garlic, dill, salt, cumin, 
lemon juice, dill and toasted caraway in blender. Puree until smooth.

  

Strain 
through a fine sieve into large bowl.

  

Refrigerate until well chilled, about 2 
hours. (Can be prepared 1 day ahead. Keep refrigerated.)
 

Ladle soup into bowls.

  

Garnish by placing up to 2 tablespoons of dill-cucumber 
salad in the center of each bowl and a very light sprinkle of caraway seeds.
 

Recipe provided by the California Milk Advisory Board
---
LBN Staff 2010
Bonnie Carroll, Publisher/Editor
Rosalie Frances, Contributor, tolifebites.com
Mary Hilton, Content Contributor/Marketing Director
Cody Chandler, Teen Times Columnist
Natasha Melikoff, Montreal Reporter
Mike O'Connell, Photo/Video Director/Contributor
Isabella D'Angelo, Rome Correspondent
Jeanne Bacci, Equestrian Editor, Tolifebirtes.com
Additional contributing writers are included on an individual issue basis. Please contact the editor with questions regarding journalist assignments. Email: tolifebites@aol.com
LBN Offices
2115 De La Vina Street, Ste 31
Santa Barbara, CA 93105
805-845-9976
Email  contact preferred please
---

Read the Santa Barbara Daily Sound www.thedailysound.com
---
Be sure to watch archived radio/video clips of

Bonnie Carroll

travel team reporter on KZSB 1290 AM
---
 LIFE BITES NEWS KUDOS 2009
BEST OF 2009

Best International Chef

Kevin Thornton
Thornton's, Dublin, Ireland

Best American Restaurateur

Joachim Splichal, Patina Group

Best Sustainable Chef

Nancy Oaks, California

Best Bed & Breakfast

Cheshire Cat, Santa Barbara

Best New Spa

Montage Hotel, Beverly Hills

Best Film

 

Best Kid's Film

 

NINE

 

Avatar

Best Wine Bar

THE Garden,  Four Seasons NY

Best New Beach Hotel

Shangri-LA, Santa Monica

Best US Green Hotel

Hilton Hotel New York City

 

Best Caribbean Resort

 

Blue Waters, Antigua

Best Scenic Views

Le Meridien, Rimini, Italy

Best Sunday Brunch

Four Seasons, Beverly Hills

Best Int'l Vacation Hotel

Villa d'Este, Como, Italy

Best Historic Site

Statue of Liberty, NY

Best Business Hotel

W Hotel, New York

Best American Family

Destination

Catalina Island, California

Best Winter Escape

Santa Fe, New Mexico

Best Island Adventure

Antigua/Barbuda

Best International Flight

AIR Canada  LAX to Montreal

Best US Flight

JetBlue    Burbank to JFK

Best New Book

The Olives Table, English

Best Epicurean Event

Wolfgang Puck & Barbara Lazoroff  American Wine & Food Festival

Best Way to see Europe

     Eurail

Best Restaurant & View

Rock Café, Rockefeller Center

 

 
CONGRATULATIONS – YOU'RE THE BEST!!!
---