"We make a living by what we get, but we make a life by what we give"
Winston Churchill
HAPPY NEW YEAR! 
Life Bites News January 2020
Letter From The Publisher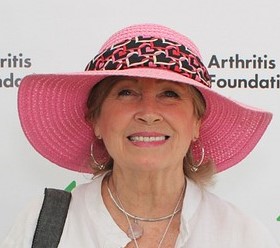 Dear Life Bites News Readers,
We hope you continue to enjoy your visits to great hotels, restaurants, and travel destinations that appear in our monthly online magazine. Our profile this month is the Renaissance Zurich Tower, a very now centrally located hotel with amazing amenities and true Swiss charms. Special thanks to AWC-SB for honoring me with the Member of the Year Award in December. The celebration was held at Uncorked in Santa Barbara. See story in TinselTown Tidbits. For membership information visit www.awcsb.org.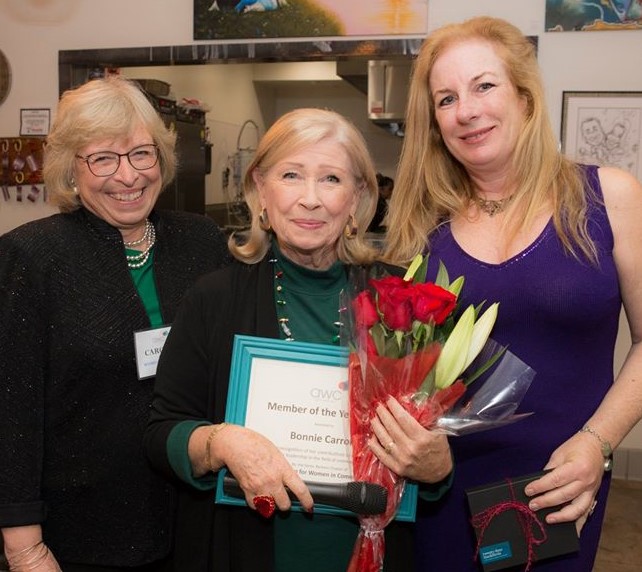 AWC-SB Member of the Year Award (Carolyn Jabs, Bonnie Carroll, Lisa Osborn)

The Kirk Douglas Awards held at Ritz-Carlton Bacara Resort & Spa, where Martin Scorsese was presented the Excellence in Film award story appeared in last months Tinsel Town Tidbits. Don't miss the Golden Globes being presented on January 5th in Hollywood. For the list of nominees and additional information visit www.goldenglobes.com or Tinsel Town Tidbits in LBN. Look for great GG party bites and sips to enoy at home. The Santa Barbara International Film Festival will begin on January 15-25 , with an amazing lineup of films and celebrity appearances. Visit www.sbiff.org for details or ticket purchase.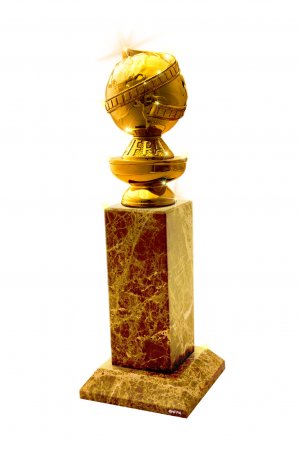 Oscars are around the corner, and this year includes a lineup of amazing films, glitzy events, and awards to be presented that are magical. The stars will be out at the Santa Barbara International Film Festival and Bonnie Carroll's Life Bites News will be there getting you all the fun and fantastic details. Hope you enjoy our annual Life Bites News "Best of 2019" list below, and we warmly congratulate those being honored – in our opinion you're the best!
We have some great features on travel, new food items, health news in our health minded section along with chef/restaurant updates and recipes. Look for news on the 2019 TasteTV Awards at www.tastetv.com. The awards ceremony will be held in LA in January. Our BookBites section has details on the special new releases, including Michelle Obama's best seller. Look for details on LA Times Travel Show in upcoming LBN issues.
Chef/Hotel Feature January 2020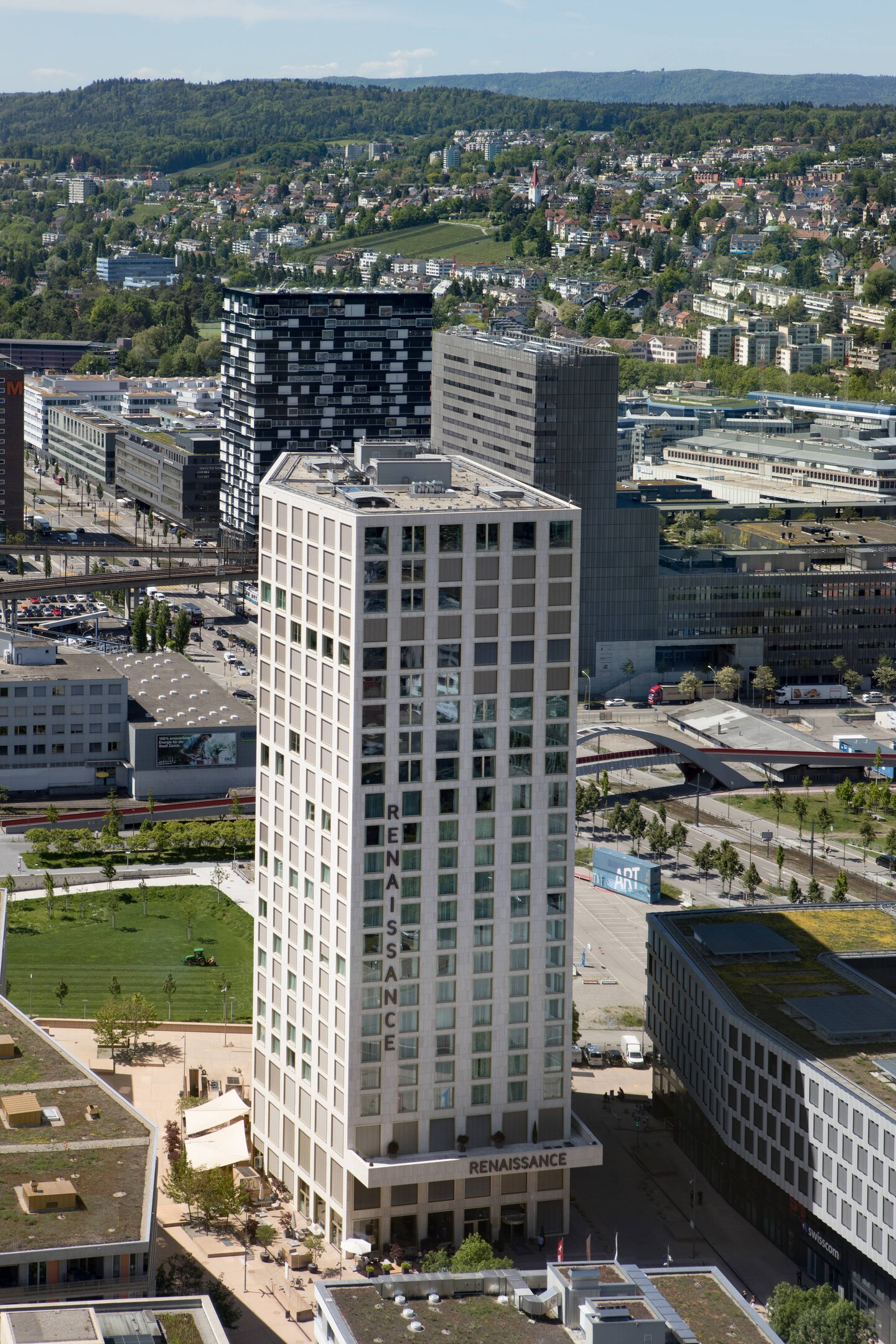 The Renaisance Zurich Tower

Please join me in praying for our troops fighting in foreign lands, and for all our men and women who serve our great country. Prayer works . . . pray for world peace.

January 1 is the birthday of my late mother Rosaleen Joyce and January 19 the birthday of my late cousin (who was like a sister to me) Joyce Stein Justin - I miss them so much, and will be thinking of them often during this month.

Look for recipes each month in Sips and Culinary Coup.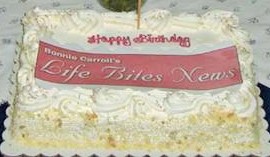 Bonnie Carroll's Life Bites News will be celebrating its 15th birthday in January. We thank you so much for your support and hope you keep coming back. For advertising information please contact us at writebc@aol.com.
Cordially,
Bonnie Carroll
Publisher/Editor-in-Chief
______________________________________________________________
WHO WE ARE . . .
LBN Staff 2020
Bonnie Carroll, Publisher/Editor
Rosalie Frances, Contributor, tolifebites.com
Mary Hilton, Content Contributor/Marketing Director
Natasha Melikoff, Canadian Reporter
Mike OConnell, Photo/Video Director/Contributor
Isabella D'Angelo, Rome Correspondent
Additional contributing writers are included on an individual issue basis.
Please contact the editor with questions regarding journalist assignments.
Email: writebc@aol.com
LBN Offices

Santa Barbara, CA 93105
805-845-9976
Email contact preferred please
*     *     *     *     *
LBN Best of 2019

Best Int'l Air Flight

Best Swiss Lunch

Best Cooking Experience

Best Europe River Spa

Best Book Signing Party


Best Farm to Table Menu

Air Tahiti Nui LAX to Paris

Zumfhaus Um Zimnierleuten, Zurich

Macaron Lessons, LA Foodist, Paris

Fruyenbad Bath, Zurich

"Feuding Fan Dancers" Zemeckis

Pullman Tour Eiffel, Paris

Best Coffee & Pastry

Best Museum Visit

Cafe de L'ILL, Strasbourg

The Louvre, Paris

Best Restaurant Opening

Uncorked Santa Barbara


Best Water Excursion

Lake Zurich Afternoon Cruise

Best Soup & Sandwich

a' la Soup, Luxemburg

Best Family Resort & Spa

Villa del Palmar, Islands of Loreto

Best Winter Ski Escape

Mont Tremblant, Quebec Canada

Best Cocktail

"Swimming Pool" Renaissance Tower Zuric

Best City View

Koblenz, Germany River Cable Car

Best Inclusive Family Resort

Villa del Palmar, Islands of Loreto

Best New/Hotel Renovation

Miramar Hotel, Montecito

Best Italian Cuisine

Ca' Dario Santa Barbara/Montecito CA

Best International Festival

Gelato Fest America West Hollywood, CA

Best Family Travel Fun

San Diego Zoo, San Diego, CA

Best Ground Transport

Viking Cruise Tours Throughout Europe

Best French Restaurant

Four Seasons George V, Paris France

Best Faux Meat Burger

Oliver's, Montecito CA


Best City Weekend Escape

Hoffsa House, Carmel-by-the-Sea

Best European River Cities

Strasbourg and Paris

Best Oysters & Champagne

Four Seasons Biltmore, Santa Barbara CA

Best Classical Music Events

Palais Garnier Opera House, Paris France

Best Old World Dining

Kunsthalle Museum, Basil Switzerland

Best Writer's Museum

Gutenberg Museum, Mainz Germany

Best German Wine

Schlagkamp Winery, Mosel Germany

Best Romantic Escape

Dolphin Bay Resort, Pismo Beach, CA

Best Outdoor Market

Zurich Weekend Farmer's Market

Best Women's Shopping

Galeries Lafayette, Paris

Best Film Festival

San Luis Obisbo Film Festival

Best Airport

Schiffol, Amsterdam & Santa Barbara California

Best New film Release

"The Irishman" Director Martin Scorsese

Best River Cruise

Viking "Paris to Switzerland" 2019

Best People Watching

Best Historic Tour

The Opera Cafe, Paris France

Speyer, Germany

Best Knight Sighting

Reichsburg Castle, Cochem Germany

Best New Cook Book

"Feast of the Seven Fishes"
   Congratulations You're the Best!
---