"They say a person needs just three things to be truly happy in this world: someone to love, something to do, and something to hope for." Thomas Edward Bodett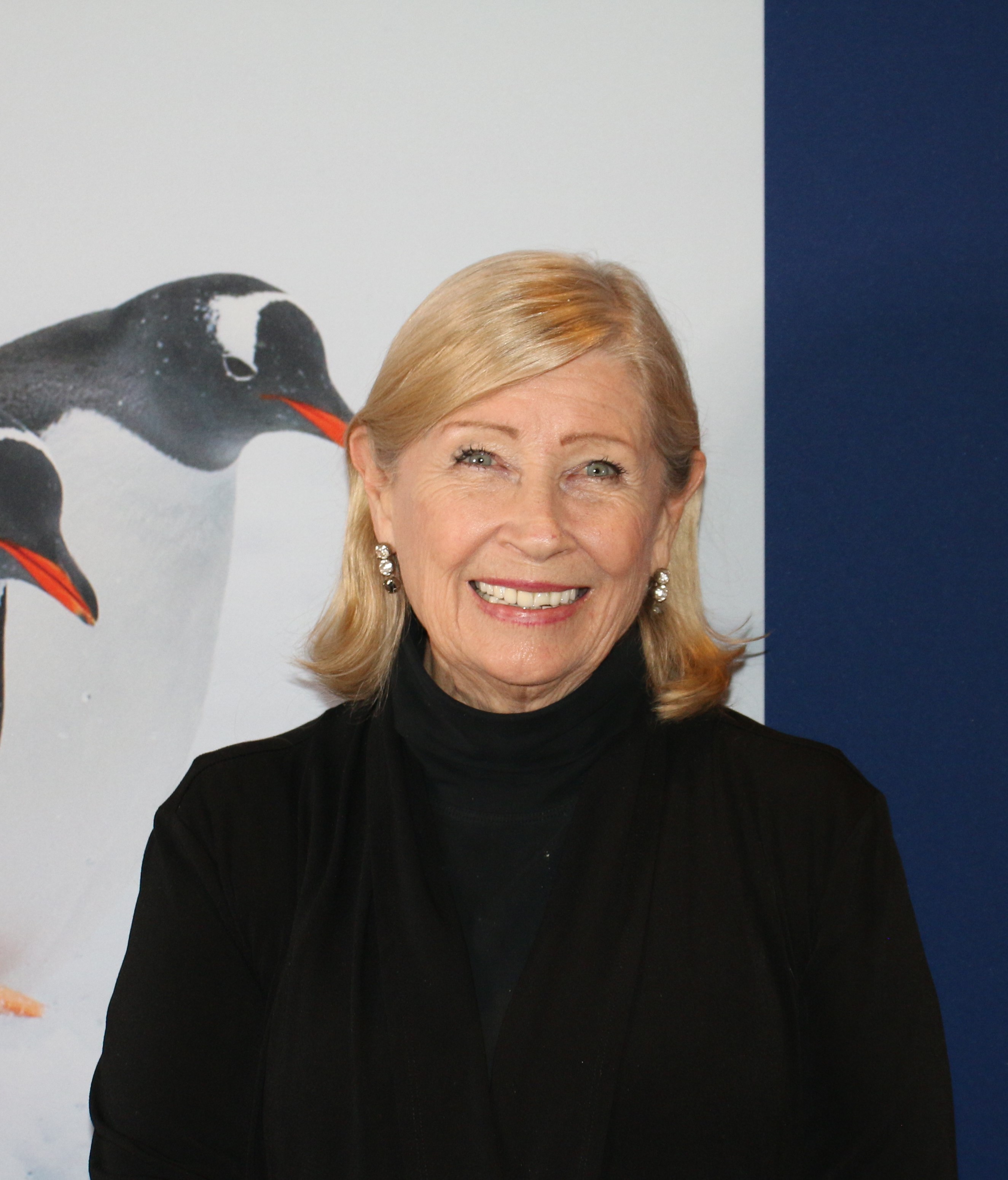 HAPPY VALENTINES DAY!

February 2020
Life Bites News
LETTER FROM THE PUBLISHER

Dear Life Bites News Readers,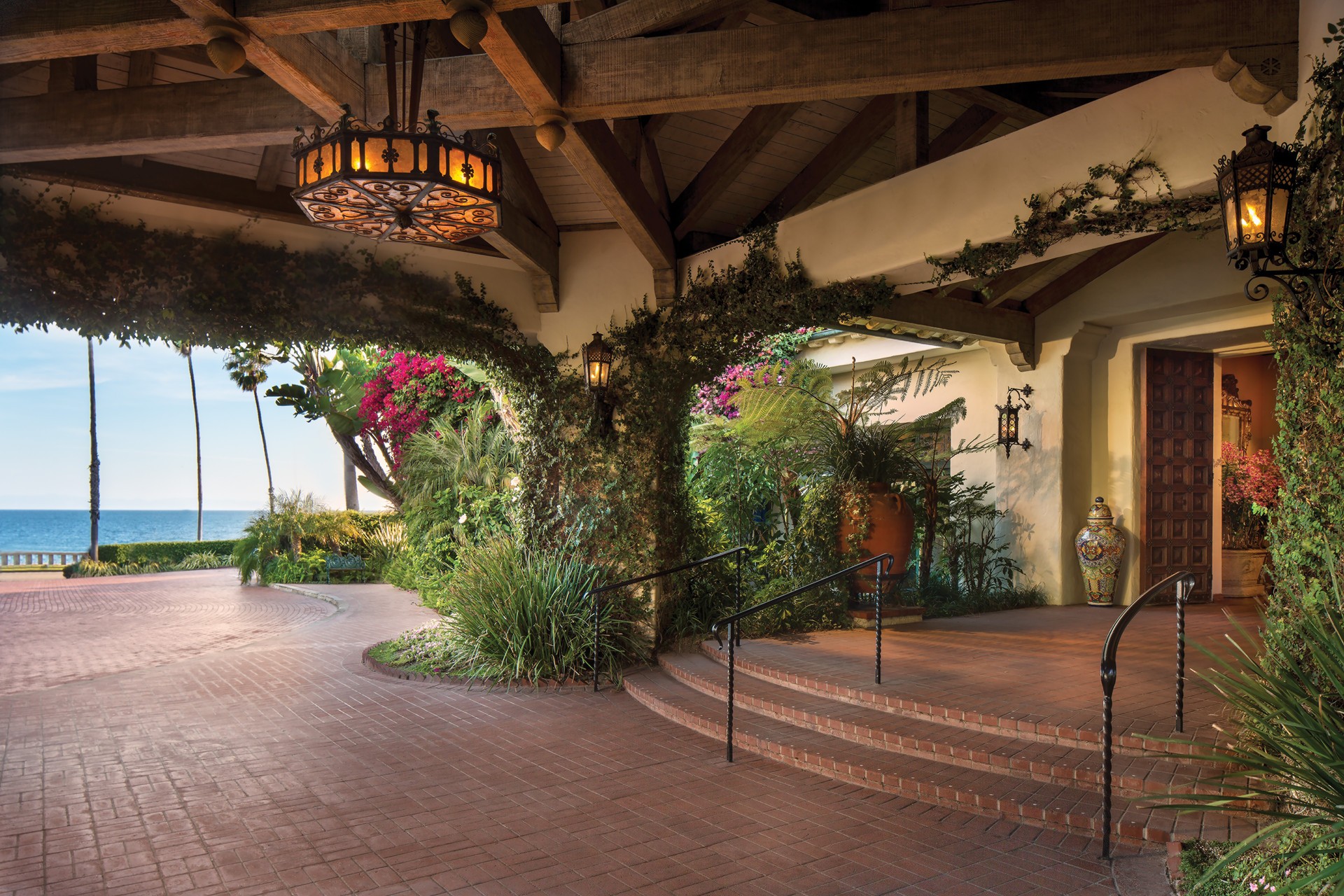 Enjoy a Valentine's Weekend at Four Seasons Resort The Biltmore

We hope you continue to enjoy your visits to great hotels, restaurants, and travel destinations that appear in our web magazine. Our profile this month is on lovely hotel in Zurich Switzerland, located in the city near sites of interest, and where the chef creates authentic Swiss dishes as well as unique familiar dishes. Enjoy this little bit of heaven in Zurich.

Please enjoy my recap of the 35th Santa Barbara International Film Festival which ran from January 15-25, with photos and quotes from the stars who were honored and tidbits on films and panels. Some outstanding films won honors - see list in TTT. Visit www.sbiff.org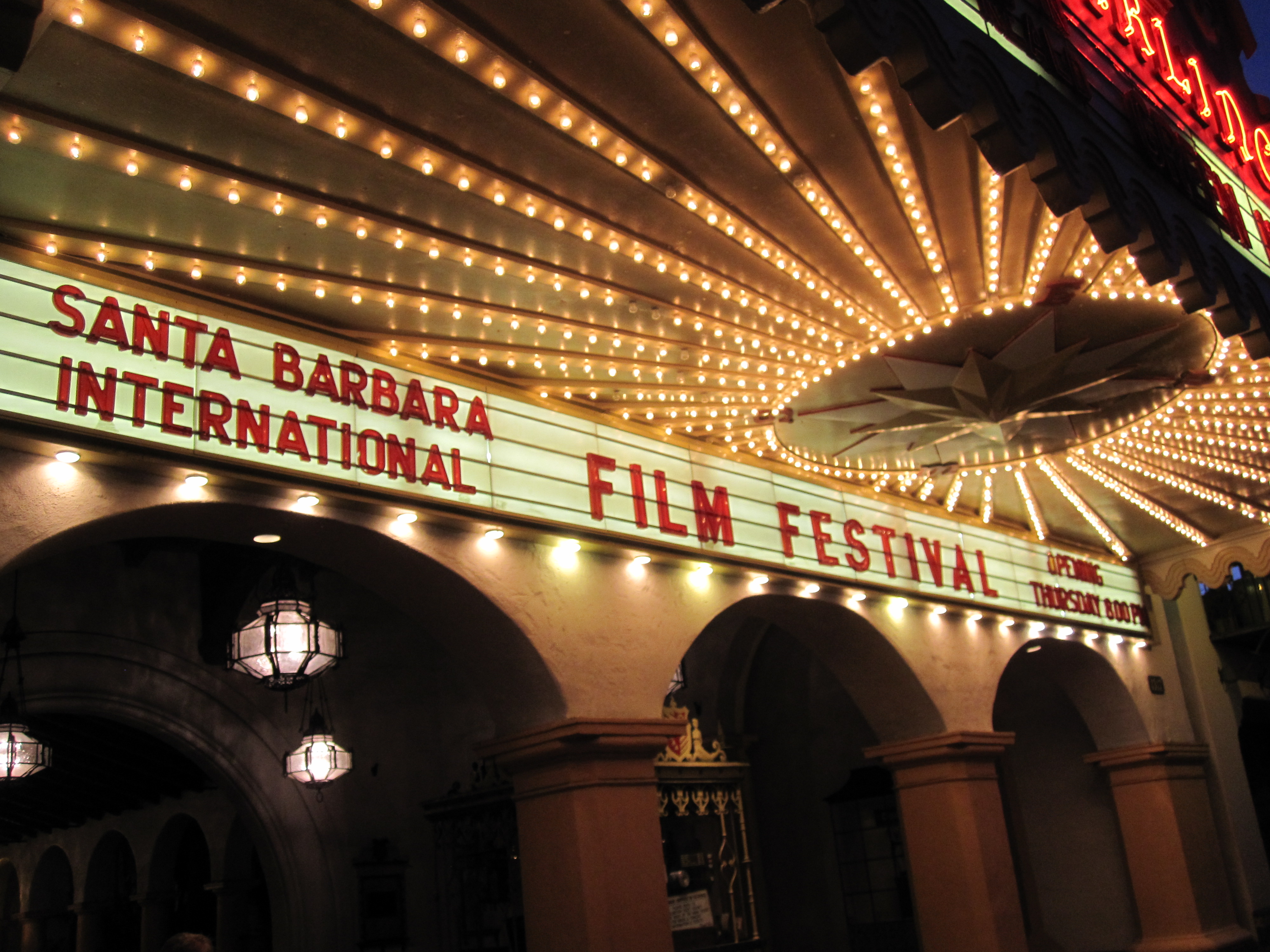 TTT in February and March will be packed with exciting tidbits on the celebs news from Santa Barbara to Hollywood, including red carpet coverage at the Arlington Theatre. We will again be covering pre-Oscar celebrity suite events in LA & Beverly Hills. The talented event producers honoring celebs will be in full swing and will include the delicious Doris Bergman February lunch at Fig & Olive Restaurant, a fun filled celebrity suite in Hollywood produced by the Harris twins of Wow! Productions, The Secret Room, the beautiful Oscar GBK Celebrity Suite with Gavin Keilly and more; stay tuned for fun reports with celebrity bites. 
BookBites has info on some new great reads for February including #1 Best Sellers you must read - Oscars this year provides tips on ways to celebrate at home. See great chili recipe below to feed your guests. Author, Actress, Film maker and all round talented Montecito woman won the "Best Book Signing" for 2019 promoting her book "Feuding Fan Dancers."

Culinary Coup covers more delicious morsels on favorite dining spots while traveling the coast on HWY 101 and favorite international destinations. We will also keep you posted on a bevy of fashion updates, glitzy new products and what's hot and what's not from the 2002 Oscar sites and celebrity parties.
Kids section is filled with news on the Martin Luther King, Jr. activities in Santa Barbara in January celebrating Rev. King's life. SBIFF bites on Mike deGruy inspired kids movie trips during SBIFF.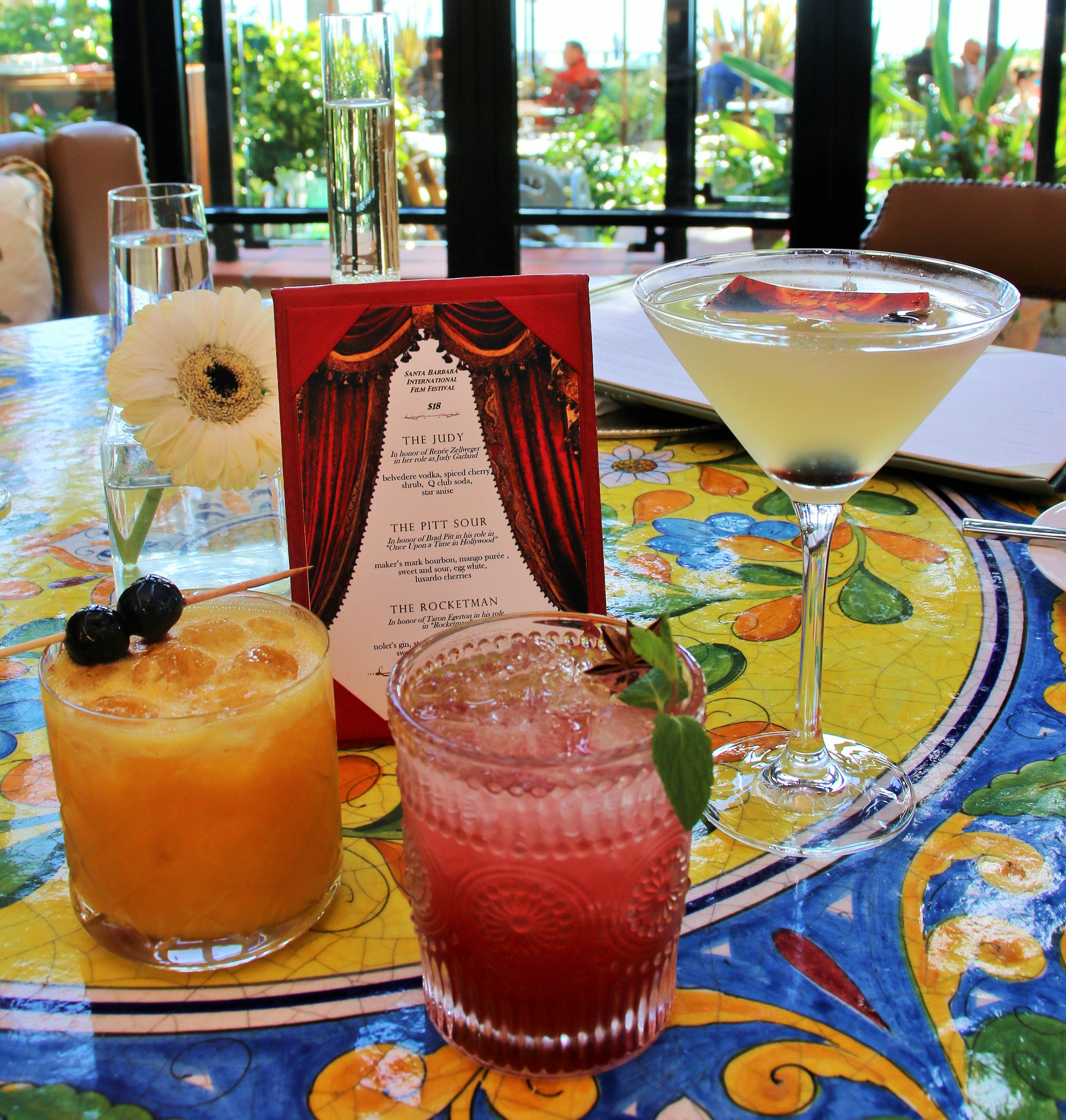 The Four Seasons ResortThe Biltmore in Santa Barbara offered film inspired cocktails (see recipes in SIPS) to enjoy with their newest Vegan menu items that we all adored during the 36th Annual Santa Barbara Film Festival. The Vegan menu will remain on their menu in the Bella Vista Restaurant overlooking Butterfly Beach. Celebrating my birthday there has become an annual event and is always a magical afternoon experience. The Vegan dishes like the beefless burger, and ginger cake were so good and the surprise birthday cake was really a pleasure! For perfect cocktails you can't to wrong at Ty's Bar in the renowned hotel; their bar people are masterful.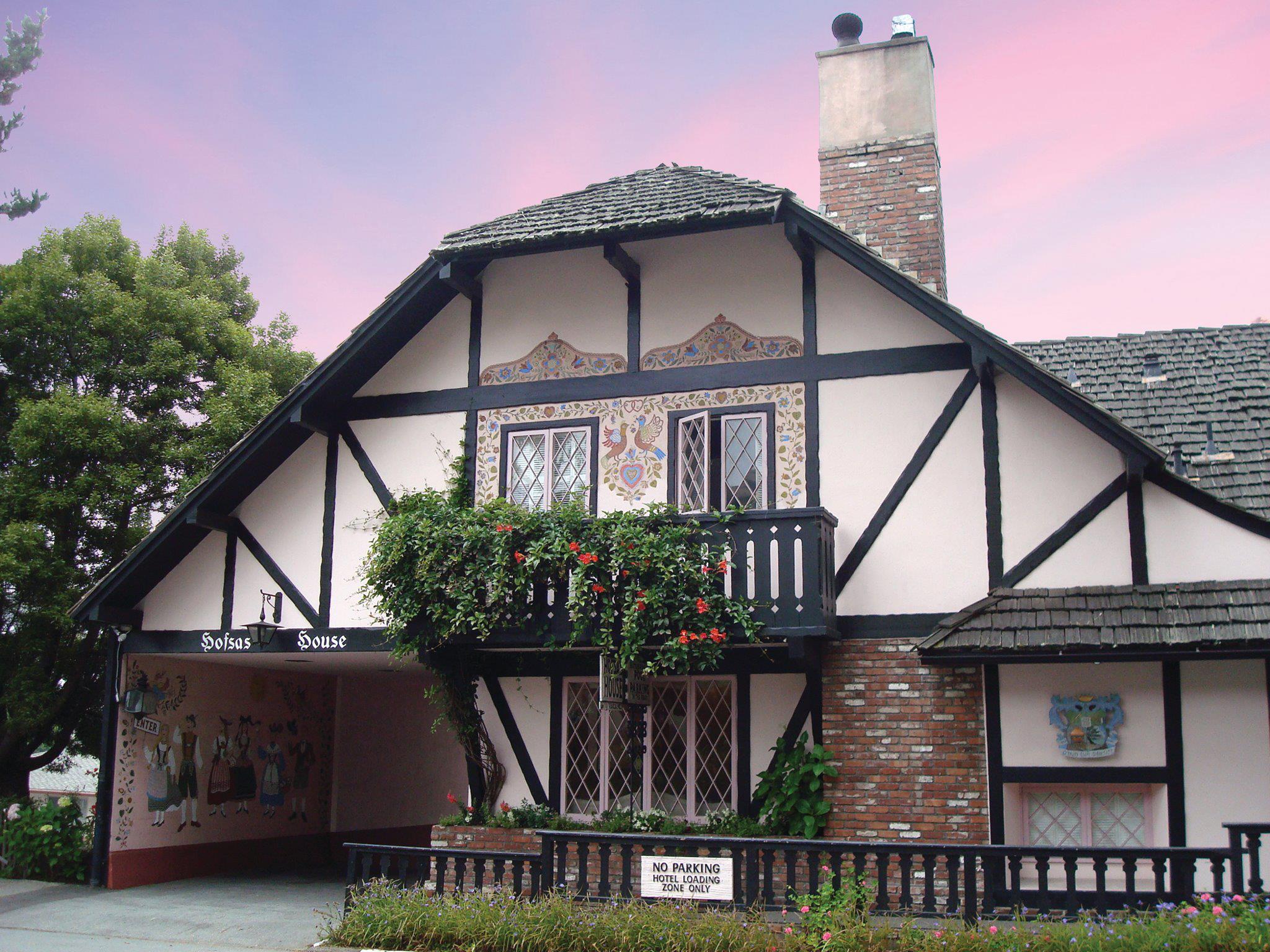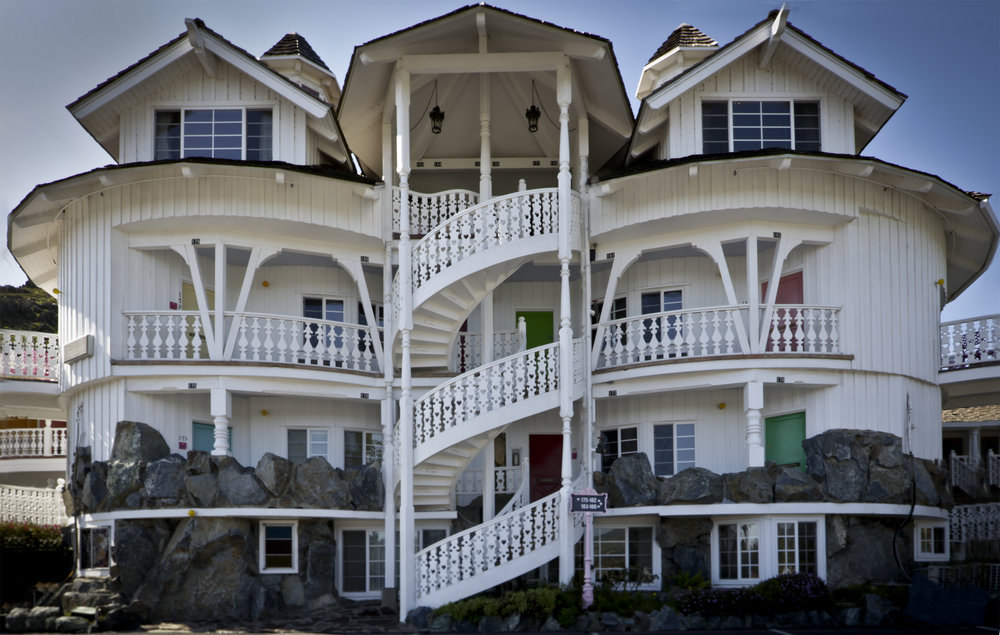 Hofsas House Hotel  &  Madonna Inn Hotel
LBN Hotel/Chef section features two of my favorite Central Coast family owned destinations, Madonna Inn Hotel and Hofsas House Hotel, where I spent a fast and fun birthday adventure and highly recommend for Valentine's Day romance. I always revert back to a Valentine's Day thinking about a line from Gone with the Wind by Margaret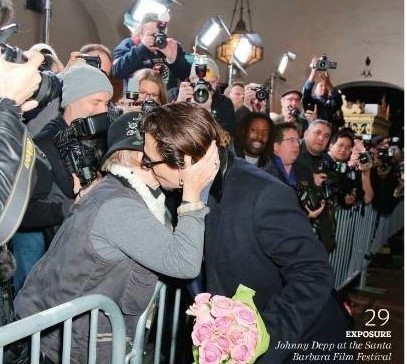 Mitchell that seems so right for this online publisher. "You should be kissed and often and by someone who knows how." I'm wishing this for every woman I know this Valentine's Day, and especially for myself! Perhaps Johnny Depp can come back for a re-do of 2016 SBIFF red carpet embrace? Wow, that's a guy who knows how to give a Clark Gable kiss!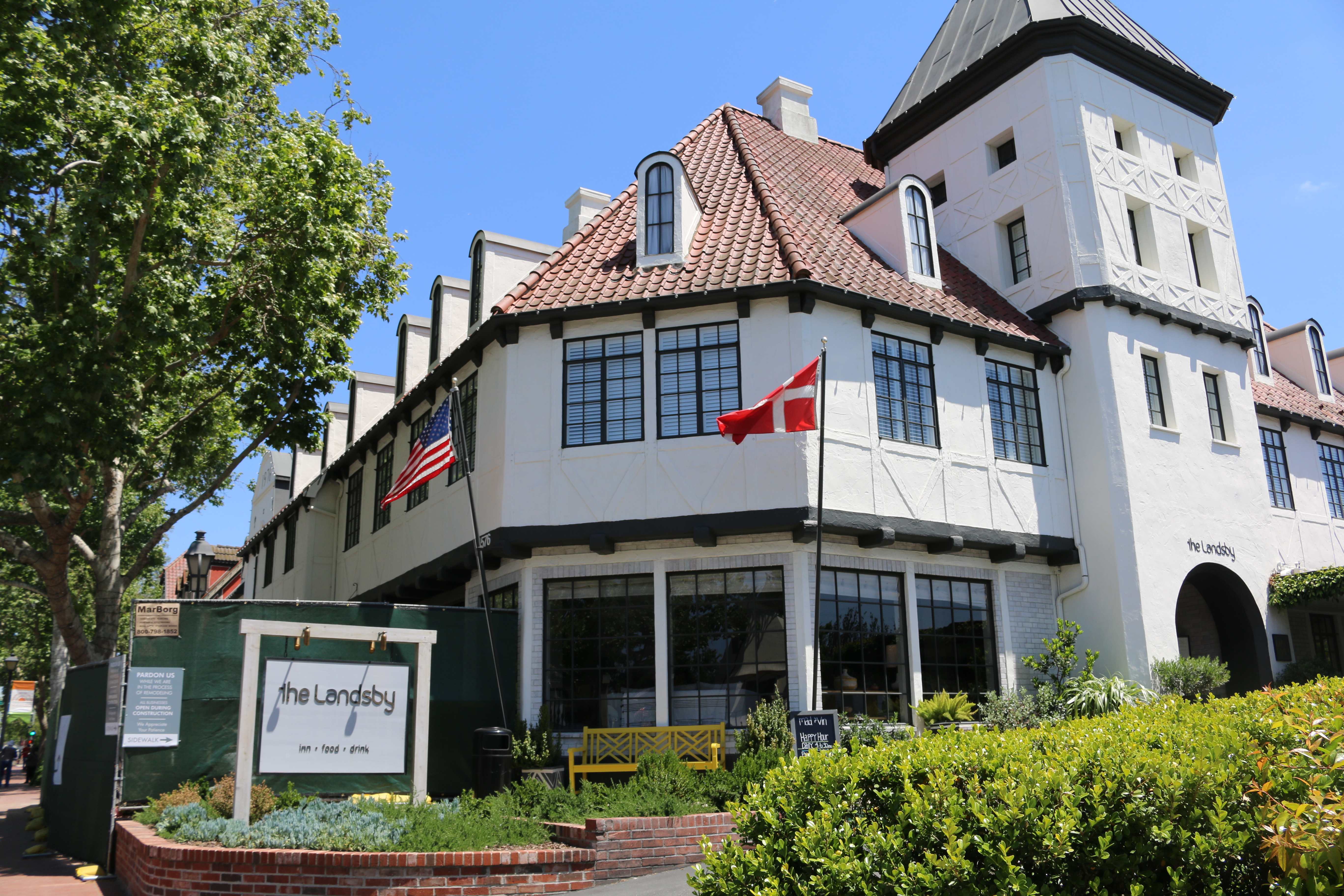 Give her or him a visit to Burke Williams Spa for Valentines Day. They have countless LA locations and offer some amazing treatments for couples that will make you ripe for a romantic weekend together. Visit: wwwburkwilliams.com. Another super romantic destination is The Landsby Restaurant in Solvang where following a divine dinner with local wines you can share Mc Connell's ice cream in bed with your special person. So fun!! Visit: www.thelandsby.com. What ever you do this Valentines Day, enjoy each moment and be happy.
Please please join me each day in praying for our troops fighting in foreign lands, and for all men and women who serve to keep our great country safe. PRAY FOR PEACE - PRAYER WORKS and God Bless America!
Enjoy the delicious recipe below from chef Becky.

Cordially,

Publisher/Editor-in-Chief/Photographer
_______________________________________________________________

Delightful Cold Weather Dish: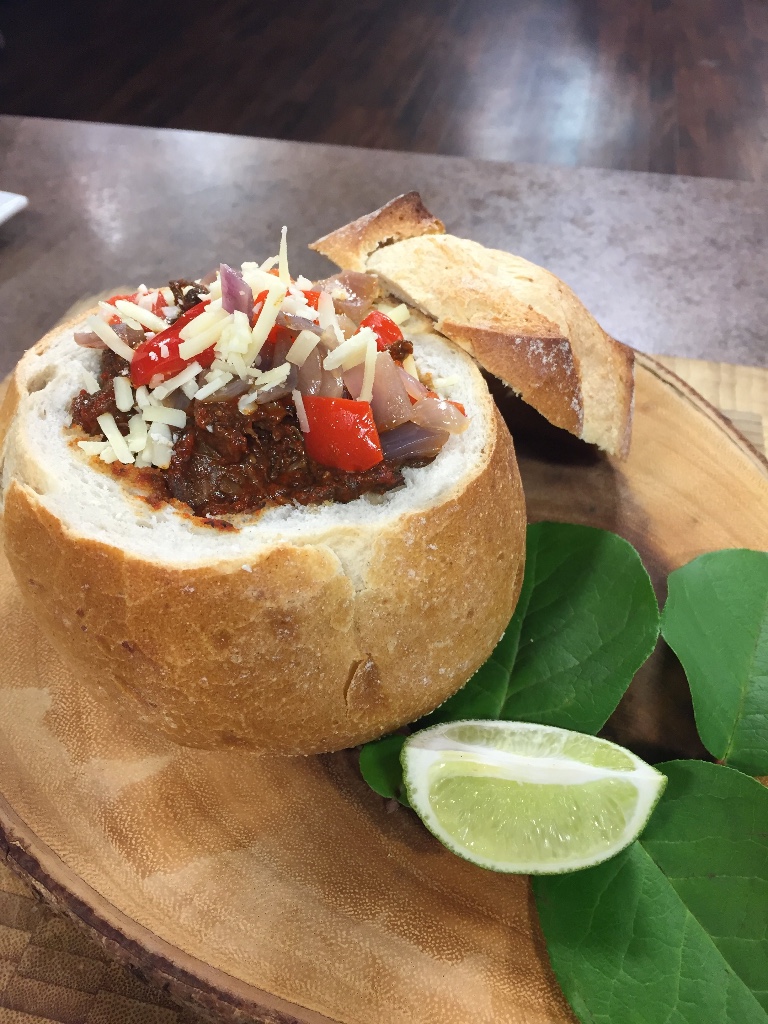 Featured Recipe by Chef Becky Geisel, The Fell Stone Manor
Philly Cheesesteak Chili
Serves 6-8
Time: 2 days
Ingredients
(6) 6" round loaves of sourdough bread
5 lbs well-trimmed boneless beef chuck or short rib
2 Medium Onions
1 head of garlic (about 16 cloves) peeled, chopped
1/3 c anocho chilies, ground
¼ tsp ground cinnamon
½ tsp ground allspice
2 T. ground cumin
¼ tsp ground clove
1 T. coco
1 (12oz) bottle of dark beer (stout or brown ale)
2c beef stock
1 (28oz) can diced fire-roasted tomatoes
2 tsp dried oregano
2 tsp kosher salt
2 T tomato paste
3 T masa (corn meal)
 Chili Toppings
2 Lg Onions, thinly sliced
1 Green Pepper julienned
1 Yellow Pepper Julienned
1 tsp chopped garlic
½ tsp salt
2T olive oil (pure)
 2 c grated sharp cheddar cheese
½ c green onions (scallions) thinly chopped
1 c sour cream
1 ripe avocado sliced
1 lime- cut into wedges
 Instructions
 Chili: begin day before serving
Heat 1 tablespoon oil in large pot over medium-high heat.  Add 1/3 of beef sprinkle with salt.  Cook until browned, stirring occasionally, about 3 minutes. Using slotted spoon, transfer beef to large bowl. Repeat 2 more times adding 2 more tablespoons of oil and the beef. 
Reduce heat to medium. Add 1 tablespoon oil and chopped onions.

Saute until soft and translucent, about 8-10 minutes.

Add garlic; stir for 1 minute.

Add ground anchos, cumin, allspice, cinnamon, cloves and coco; stir until fragrant, about 1 minute.  

Add beer; stir 1 minute, scraping up brown bits. Return beef and juices to pot.  

Add tomatoes with juice, 2 cups of beef stock, oregano and 2 tsp of kosher salt.

Bring chili to boil.

Reduce heat to low, cover with lid slightly ajar and simmer gently until beef is just tender 2-2 ½ hours.

Cool 1 hour, then chill uncovered until cold.

Cover; chill overnight.

Spoon fat from chili. Bring chili to simmer over medium heat.  

Stir in tomato paste

Sprinkle masa over; stir to blend

Simmer uncovered until thickend and beef is very tender, stirring often and adding water by ¼ cupful if too thick, about 30-45 minutes

Now it is ready to serve.
Philly Cheesesteak Fried Onions + Peppers
(make these within the last 15 minutes of finishing the chili)
Over medium-high heat; heat 2 T olive oil

Add onions and sauté until they begin to brown

Add peppers

Sauté until onions are brown and caramelized and peppers are slightly charred.

Add garlic and sauté for 1 -2 minutes.

Remove from heat and place in bowl.  Cover with foil until ready to use.
Bread Bowl:
(prep these while finishing the chili)
Set round loaves of bread (boules) onto a cutting board.  Using a bread knife, carefully cut off the top of the bread about 2/3 from the bottom of the bread. Then using a small bread knife or serated knife, cut the inside of the bread out.  Use your hands to pull out the middle to create a bowl.  Save the top of the bread. Set aside. While you re-heat the chili.
 To Finish the Chili:
Ladle chili into bread bowl

Top with fried onions + peppers and cheddar cheese.
If you would prefer a simpler bowl of chili; ladle into bowl, top with desired condiments and serve with cornbread or pretzel.
________________________________________________________________
WHO WE ARE . . .
LBN Staff 2020
Bonnie Carroll, Publisher/Editor
Rosalie Frances, Contributor, tolifebites.com
Mary Hilton, Content Contributor/Marketing Director
Natasha Melikoff, Canadian Reporter
Mike OConnell, Photo/Video Director/Contributor
Isabella D'Angelo, Rome Correspondent
Additional contributing writers are included on an individual issue basis.
Please contact the editor with questions regarding journalist assignments.
Email: writebc@aol.com
LBN Offices

Santa Barbara, CA 93105
805-845-9976
Email contact preferred please
*     *     *     *     *
LBN Best of 2019

Best Int'l Air Flight

Best Swiss Lunch

Best Cooking Experience

Best Europe River Spa

Best Book Signing Party


Best Farm to Table Menu

Air Tahiti Nui LAX to Paris

Zumfhaus Um Zimnierleuten, Zurich

Macaron Lessons, LA Foodist, Paris

Fruyenbad Bath, Zurich

"Feuding Fan Dancers" Zemeckis

Pullman Tour Eiffel, Paris

Best Coffee & Pastry

Best Museum Visit

Cafe de L'ILL, Strasbourg

The Louvre, Paris

Best Restaurant Opening

Uncorked Santa Barbara


Best Water Excursion

Lake Zurich Afternoon Cruise

Best Soup & Sandwich

a' la Soup, Luxemburg

Best Family Resort & Spa

Villa del Palmar, Islands of Loreto

Best Winter Ski Escape

Mont Tremblant, Quebec Canada

Best Cocktail

"Swimming Pool" Renaissance Tower Zuric

Best City View

Koblenz, Germany River Cable Car

Best Inclusive Family Resort

Villa del Palmar, Islands of Loreto

Best New/Hotel Renovation

Miramar Hotel, Montecito

Best Italian Cuisine

Ca' Dario Santa Barbara/Montecito CA

Best International Festival

Gelato Fest America West Hollywood, CA

Best Family Travel Fun

San Diego Zoo, San Diego, CA

Best Ground Transport

Viking Cruise Tours Throughout Europe

Best French Restaurant

Four Seasons George V, Paris France

Best Faux Meat Burger

Oliver's, Montecito CA


Best City Weekend Escape

Hoffsa House, Carmel-by-the-Sea

Best European River Cities

Strasbourg and Paris

Best Oysters & Champagne

Four Seasons Biltmore, Santa Barbara CA

Best Classical Music Events

Palais Garnier Opera House, Paris France

Best Old World Dining

Kunsthalle Museum, Basil Switzerland

Best Writer's Museum

Gutenberg Museum, Mainz Germany

Best German Wine

Schlagkamp Winery, Mosel Germany

Best Romantic Escape

Dolphin Bay Resort, Pismo Beach, CA

Best Outdoor Market

Zurich Weekend Farmer's Market

Best Women's Shopping

Galeries Lafayette, Paris

Best Film Festival

San Luis Obisbo Film Festival

Best Airport

Schiffol, Amsterdam & Santa Barbara California

Best New film Release

"The Irishman" Director Martin Scorsese

Best River Cruise

Viking "Paris to Switzerland" 2019

Best People Watching

Best Historic Tour

The Opera Cafe, Paris France

Speyer, Germany

Best Knight Sighting

Reichsburg Castle, Cochem Germany

Best New Cook Book

"Feast of the Seven Fishes"
   Congratulations You're the Best!
---