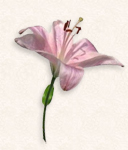 LIFE BITES NEWS
LBN Staff 2012
Bonnie Carroll, Publisher/Editor
Rosalie Frances, Contributor, tolifebites.com
Mary Hilton, Content Contributor/Marketing Director
Delia Csipkay, Contributor
Cody Chandler, Teen Times Columnist
Natasha Melikoff, Canada Reporter
Mike O'Connell, Photo/Video Director/Contributor
Isabella D'Angelo, Rome Correspondenttolifebites@aol.com
Website:cyberindustries.com
Additional contributing writers are included on an individual issue basis. Please contact the editor with questions regarding journalist assignments. Email: writebc@aol.com
LBN
2115 De La Vina Street, Ste 31
Santa Barbara, CA 93105
805-845-9976
Email contact preferred please
_________________________________________________________
"An archaeologist is the best husband a woman can have: the older she gets, the more interested he is in her." - Agatha Christie
Letter from the Publisher May 2012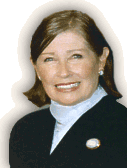 Dear Life Bites News Readers,
Well, it's time again to say thanks to that wonderful woman who gave you life and is always there to listen or lend a hand when you have a problem. My mom is in the place where super moms go in heaven, but I want to thank my wonderful daughters who have all turned out to be fantastic women, and have dear mothering skills that they share with others and all the people around them. I am lucky to have them to learn from, and thank God for giving me the time with them.
I think being a grandmother is the best hat I've ever worn. There is a special connection that no one can explain, but it's there and it's the best!
I wish to honor all the great teaching nuns, and women in my family who have helped me grow and become the person I am today. I thank all the great women in history who have inspired me so much to never give up and always try to do my best. I won't do a list of who they are, but we all have a collection of great women whose books we have read, paintings we have admired, designs we wish we could afford to buy, recipes we want to prepare for friends, and exceptional political women who continue to fight for our rights as women.

In this issue we have a revisit to a 50s hotel in Beverly Hills, and exciting food news. Cruise and travel ideas can be found in our travel section for vacation plans you may be making. On our links page you will find contact information of all the airlines, and Amtrak, which is becoming very popular with traveling families can be contacted at 1-800-USARAIL. Wheels has some information on new cars on the market, and car rental companies are offering great bargains for the family.
"Book Bites" has some good reads, and you will find some recipes that may please your mom. Just remember she is never too old to enjoy a breakfast in bed!
Entertainment has my take on Madonna's new film W.E. and updates on SBIFF as well as art exhibitions opening this month. Cody Hilton is back and better than ever with Teen Tips and kid vacations suggestions. Sips has all the latest wine event news and recipes for spring/summer coolers.
Our "Health Minded" section offers health and skin care tips for women, and new product information. New spa venues for spring, and international hotel news abound this month, and sense of style is loaded with spring/summer art and adventure details.
Jimmy Carter had it right when he gave this unforgetable quote. He cared about women and had the courage to express the truth about how they were being mistreated by the 'good old boys' in Washington and elsewhere. Stand up for yourselves . . . stand up for your daughters!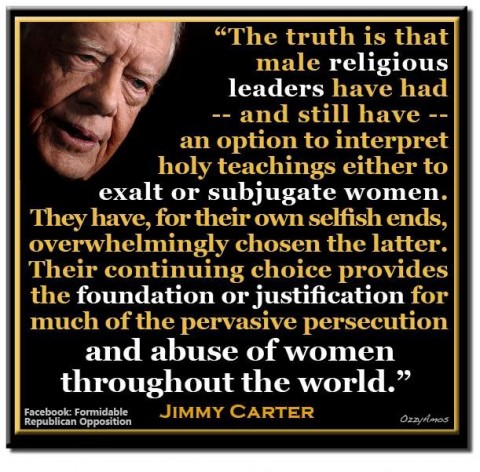 We hope your Mother's Day is peaceful and happy. God Bless and we thank you for joining us this month. Look for our Father's Day issue in June, which will be devoted to men who make a real difference in our world. If you have any questions regarding editorial or advertising rates please email us at: tolifebites@aol.com or writebc@aol.com.
Cordially,

Read the Santa Barbara Daily Sound www.thedailysound.com
and Food & Home www.food&home.com
LBN Best of 2011

Best Hotel ChefUS

Joachim Splichal, Patina

Best International Chef

Gerhard Schwaiger, Tristan Mallorca

Best International Hotel

Excelsior Hotel, FlorenceItaly

Best US Hotel Spa

Ojai Valley Inn Spa

Best Beach Destination

Melia Hotel, Mallorca Spain

Best US Hotel

Four Seasons Biltmore, SB

Best Bed & Breakfast

Secret Garden, Santa Barbara

Best Cocktail

Almafi Dream, Olio e Limone SB

Best Steak House

Ruth's Chris, BH

Best Int'l Luxury Resort

Villa d'Este, Como, Italy

Best New Luxury Spa Resort

Laguna Shores Marriott

Best Art Museum US

Metropolitan NY

Best Chocolate Experience

Marie Belle, New York

Best Hotel View

Hassler Hotel, RomeItaly

Best Restaurant View

Cannons Seafood, DanaPoint

Best Sunday Brunch

Bel-Air Hotel, Los Angeles

Best Int'l Business Hotel

Melia Hotel, Dusseldorf Germany

Best US Business Hotel

Trump Hotel, New York

Best Spa Cafe Menu

Café Verde, Ojai

Best New Museum

Mullin Automotive Museum, CA

Best Museum Café US

Getty Museum, Malibu, CA

Best Tour

Dublin Food Tour

Best Ocean Destination

Kaanapali Beach, HI

Best International Flights

Airberlin, Air Canada

Best US Flight

JetBlue, Southwest, American Eagle

Best Epicurean Event

LA Chocolate Salon

Best Cook Book

Rose Petal Jam, B. Zatorska

Best Dessert

Spago, Beverly Hills (Sherry Yard)

Best Wine List

Four Seasons Wine Bar, New York

Best Family Hotels

Marriott Worldwide

Best Organic Food

TBA

Best Historic Hotel

Four Seasons Beverly Wilshire

Best Film

The Decendants

Best Book

The Help

Congratulations, You're the Best!