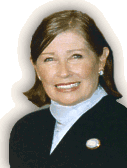 January 2008
Letter from the Publisher
Dear Life Bites News Readers,
The New Year is upon us, and everyone at Life Bites is delighted we are celebrating our 3rd anniversary online. Check below to see our 2007 winners. In this issue we will focus on Ron True, our "Best American Chef" for 2007. Some health tips for the New Year, and our spa baby page is filled with special treatment ideas from spa venues throughout the world. The Simpson House Inn is the best health escape destination in 2007, and Mark Ukra, owner of the Tea Garden & Herbal Emporium in Los Angeles, has published a new book on Tea Dieting that will help with your 2007 diet resolutions. Cody Hilton has some fun movie news for kids, and our travel section is overflowing with winter escape ideas. Film news, especially the Santa Barbara Film Festival news will be paramount in our next issues, as well as the Oscars.
Our LBN Best of 2007 list has been posted, and our staff of writers, our Cyberindustries designers, photographers, and many friends of LBN congratulates the 2007 winners. We also thank you all for your ongoing support and hope you will continue to come back each month for the latest trends in travel, food, health and lifestyle.
May your New Year be filled with good health, happiness and prosperity. We hope to see you in February, and our sweetheart issue will be filled with hot Valentine gift items and destination ideas for sharing with that special someone on Valentine's Day.
Most cordially,

Bonnie Carroll
Bonnie Carroll, Publisher/Editor