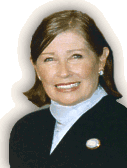 September 2005
Letter From The Publisher
Dear Life Bites News Readers,
This month marks the anniversary of the Food & Wine Festival in Los Angeles, and the World Festival of Sacred Music. The Carnival of Animals at the Hollywood Bowl on September 15 will feature a magical program by the LA Philharmonic; visit www.consulfrance-losangeles.org for details.
It's back to school for many, and the culinary schools are accepting applications. A list of the schools in Southern California can be viewed on the link below. This issue is filled with food and beverage news from the recent Western Foodservice Expo, and exciting upcoming events, including First Lady Maria Shrivers 2005 Governors Conference in Long Beach. Our chef/hotel feature introduces you to Kelly Wangard, the new Executive Chef at Loews Beverly Hills Hotel, and cub reporter Cody Hilton shares his day with the live butterflies at the Santa Barbara Natural History Museum.
Lifestyle writer Bob Roberts has contributed his take on some cultural and travel news, and Ward Barbee, publisher of Fresh Cup Magazine announced he will do regional coffee shows in the coming year. I hope you enjoy reading about my experience as a first time contestant in a Chili Cook off, and try my white lightning recipe. The Australian organic skin professionals from Jurlique will share some secrets on maintaining a soft as silk body in "spa baby secrets." and Book Bites is overflowing with 'good reads.' Enjoy a look at cocktail and hors d'oeuvre from THE Blvd., the hot new 'place to be' restaurant and bar in The Regent Beverly Wilshire, a Four Seasons Hotel.
In August we lost Peter Jennings, a highly respected news anchor, who brought us cutting-edge world news during his outstanding career. The mother of a soldier who died in Iraq created a sit-in protest on the entrance to the Bush ranch in Texas. The new Pope was welcomed by record breaking crowds of young people in Germany, and Brad and Jen called it quits.
Thank you for joining us this month. We hope you are enjoying our online magazine, and will keep coming back for food, travel, health trends and more. If you have editorial questions or wish to advertise with us please email: tolifebites@aol.com
Cordially,

Bonnie Carroll
Publisher/Editor