Letter from the Publisher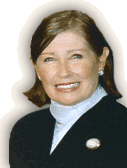 April 2009
Dear Life Bites News Readers,

Easter represents colored eggs, happy times with family and friends, and the celebration of Christ. Palm Sunday and Easter have been very special to me since I was a child, and I look forward to them each year. The celebration of this sacred day is universal, and brings us all together in a spirit of peace and love.

In this issue we have focused primarily on great local and national travel tips, lifestyle news, and suggestions for spring break vacations, as well as healthy new food ideas and products from the ExpoWest event held in Anaheim, California in March. "Book Bites" in our April issue has some great reads, and Cody Hilton has some suggestions for spring break.

Our "Health Minded" section is filled with helpful ideas to be well, and we have some hot wine and beverage news. The Taste of Solvang celebrates another year in the Santa Ynez Valley, and we will share it with you. The world renowned restaurant "Thompson's" in the Fitzwilliam Hotel in Dublin will give you a glimpse of four star dining on the Emerald Isle.

We hope your Easter is peaceful and happy. We thank you for joining us this month, and we look forward to our Mother's Day issue, which will be devoted to some extraordinary women. If you have any questions regarding editorial or advertising rates please email us at: tolifebites@aol.com or writebc@aol.com.

Cordially,

Quote for April:

"The only way to make sense out of change is to plunge into it, move with it, and join in the dance." ~Alan Watts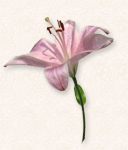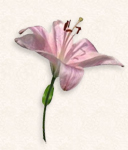 Be sure to watch the video clip in Travel Adventures this month!


You can click here to watch it as well.
---
EASTER -- CRAB STUFFED DEVILED EGGS from Vlasic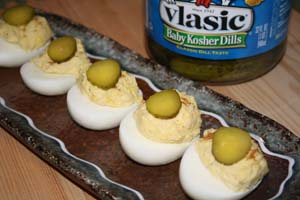 Serves 6
Ingredients
1 carton eggs, hard-cooked
2 (6 ounce) cans crab meat
1/2 cup mayonnaise
1/2 teaspoon cumin
1/2 teaspoon paprika
1 teaspoon pepper
1/2 teaspoon sale
1 Vlasic® Baby Dill or Sweet Gherkin pickle, thin sliced, 1 inch long
Directions
1. Cool eggs first. Then cut in half lengthwise and remove yolks, keeping whites intact.
2. In a large bowl mash the yokes and crab meat. Mix the mayonnaise, cumin, paprika, pepper and salt. Make sure all ingredients are nice and blended.
3. Stuff mixture into egg whites covering entire top.
4. Place thin slice of Vlasic pickle on top of each egg mixture.
---