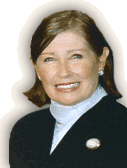 Letter from the Publisher

September 2009
Dear Life Bites Readers,

Our September issue contains exciting restaurant and hotel news, as well as updates on upcoming fall events. Fall is also a wonderful time to travel and you can find bargain flights, hotel rates, train fares and more in this issue. We have special coverage of the Mount Obama dedication that took place on the Island of Antigua on August 4, and some suggestions on enjoying the best of Antiqua and Barbuda. The Carnival 2009 coverage in the heart of St. John will livin' up your senses, and we have recipes straight from the island as well. 
Travel Advertures is packed with news from Antigua Carnival, and offers delightful ideas for trips to european cities in September as well, and you will find some great reads in BookBites. TinselTown Tidbits has some upcoming dates for theatre, and Wolfgang Puck & Barbara Lazaroff's American Food & Wine Festival information can be found on Epicurean Events page.
Sips has the latest exciting beverage news, including wine tastings, festivals and new liquor products and recipes. We also have upcoming art and music news in Sense of Style. Health minded offers a few new products for healthy readers, and Spa Baby features a great treatment at the St. James Club Spa. The Blue Waters Resort will be a feature this month, along with some history on the harbors where the 'rich and famous' keep their yachts in season.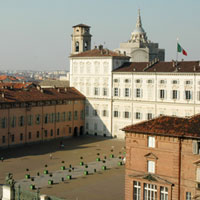 Our story on Piedmont Italy, known for its magnificient locations and hospitality, will give you hints on how to vacation like a royal at prices everyone can afford. For special rates visit: www.torinopiemonte.com or email info@piemonte-turismo.it.
Have a safe and fun filled September.
Cordially,
Bonnie Carroll, Publisher/Editor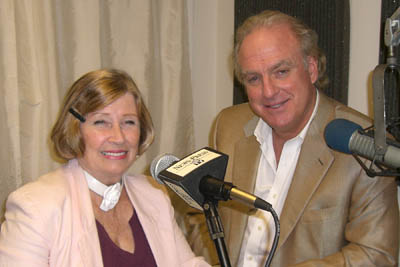 Be sure to watch video clips of Bonnie Carroll on Around the World Travel,
hosted by Arthur Von Weisenberger
September Recipe - Canape from the Caribbean
ROULADE OF FRESH ATLANTIC SALMON AND SCALLOPS
WITH SMOKED SALMON AND CAVIAR            
From: Chef/Owner Patrick Gauducheau, Le Bistro French Restaurant, Hodges Bay Antigua
10 Servings:
½ lb. smoked salmon
1 lb. fresh salmon
½ lb. sea scallops
4 egg whites
1 cup heavy cream
Salt & pepper to taste
1 tsp black caviar
1 French baguette
1 oz. extra virgin olive oil
Spring of fresh dill
Place fresh salmon in a food processor with 2/3 of egg whites nd cream, salt & pepper. Blend until mousse texture is achieved. Repeat same process using the scallops and the last 1/3 of egg white and cream, salt & pepper. Keeping salmon and scallop mousse in separate bowls. Cover your worktop with a single sheet of plastic wrap and lay smoke salmon slices flat to create a sheet. Carefully spread a thick layer of salmon mousse over the smoke salmon, then spread a thinner layer of the  scallop mousse. Using the plastic wrap roll everything together to form a cylinder and seal firm wrap edges. Steam for approximately 25 minutes than cool in iced water and remove plastic wrap. Slice baguette into thin circles, toast and brush with olive oil.
To Finish: Slice salmon cylinder (roulade) into ¾ pieces, set each piece on toasted Baguette slice, garnish with black caviar and with fresh dill.
A Louis Roderer Brut Premier N.V. (France) Champagne is recommend with this dish.
---