Letter from the Publisher
October 2020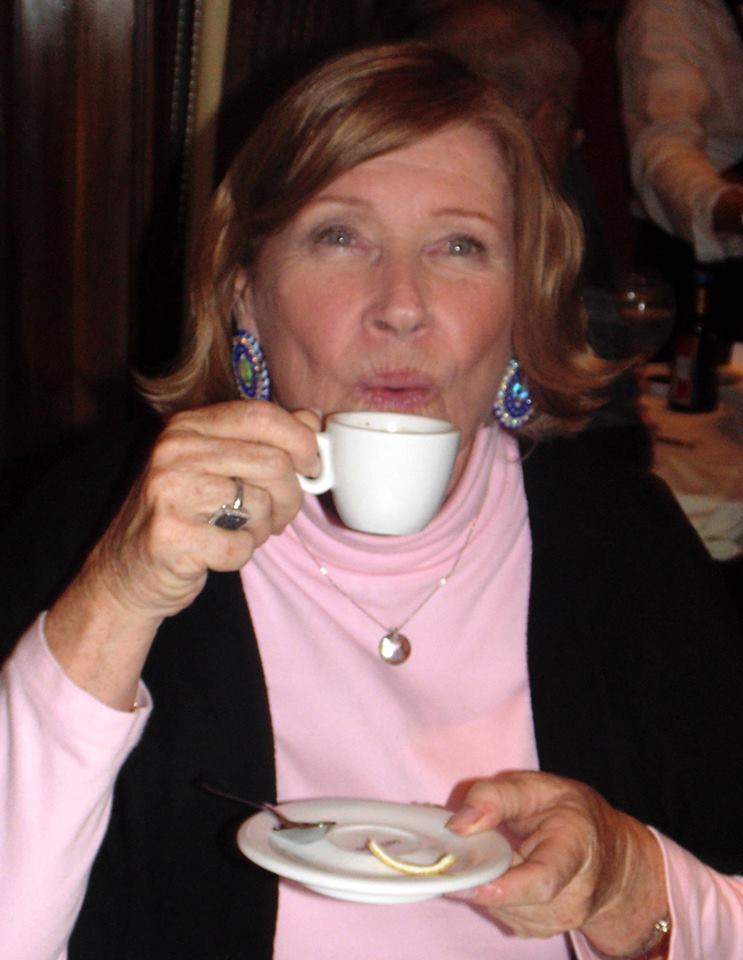 Dear Life Bites News Readers,
It is with a saddened heart I report on the death of great American, Supreme Court Judge and women's advocate Ruth Bader Ginsberg. Please see story in BookBites section.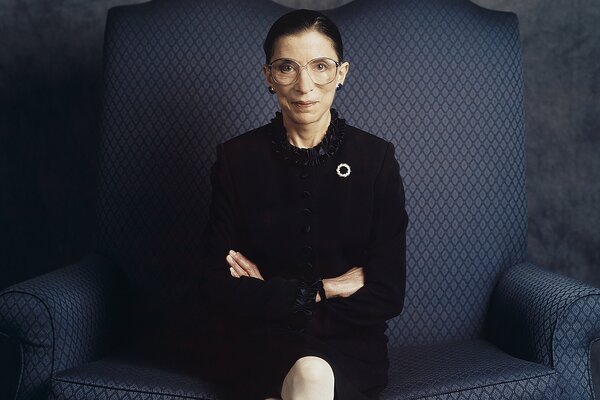 Ruth Bader Ginsberg
PLEASE VOTE NOVEMBER 3RD - MAKE AMERICA SAFE AGAIN!
October is usually a great time for traveling, especially in Europe, however the corona virus 19 has created major challenges for US travelers with restrictions to most destinations unavailable, but some borders are opening up and serious travelers are on the move. See a story on Lugano Swiss Bistro during my recent local travel on Highway 1 in Chef/Hotel section, along with my take on a delicious visit to the Alcazar Suite in Hotel Californian.
The weather in Austria, Hungary, Germany Italy, Switzerland, France, or just about any place abroad is perfect for sightseeing, outdoor dining, window shopping or just strolling on the boulevard in Paris with your special someone at this time. This is ususally the perfect time to Cruise the rivers in Europe on Viking River Cruise ships and savor the sights and flavors they offer but the Pandemic has created so many challenges.

I've been getting great reports from writer friends who are boarding planes and traveling to far away destinations on how compliant the airlines are being, as well as hotels. My personal experience locally has been very impressive...masks, gloves, disinfectant, distancing all in place. People are booking cruises for 2021-22 on Viking and other lines but keeping their fingers crossed.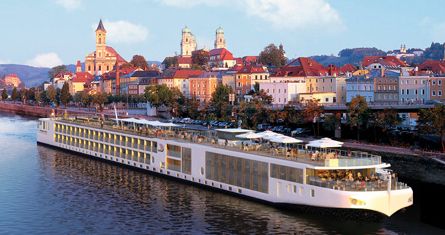 2019 Viking  River Cruisine

Our October issue is filled with great stories and healthy recipes. Culinary Coup has some great fall soup recipes and information on the new food to home ChefsStash started by two chefs in Carmel by the Sea and the Lugano Swiss Bistro dining delights. BookBites has some great reads to help you make your decision on November 3, including the infamous RAGE just out. with additional art news tidbits.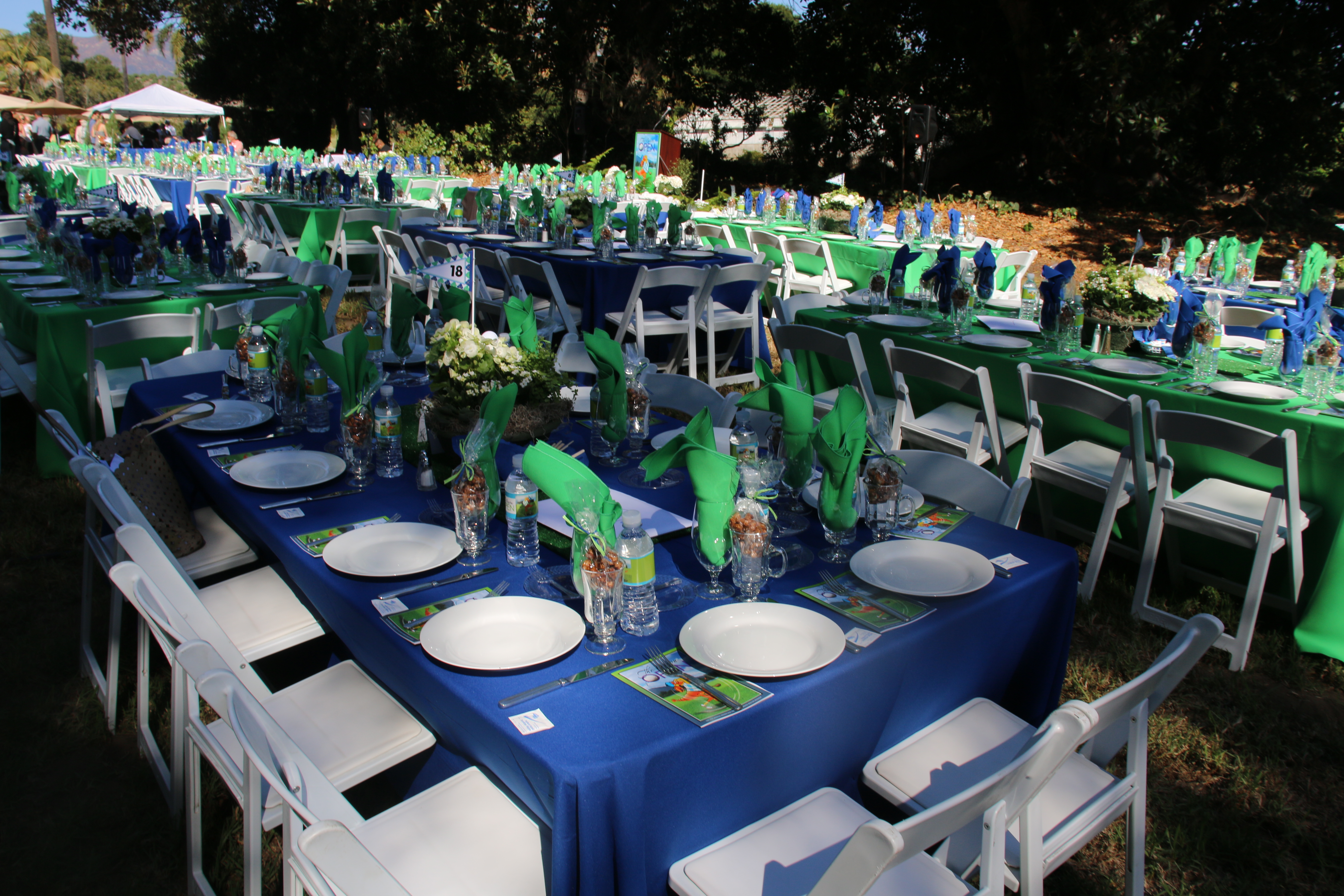 Bayou Luncheon 2019
2020 Bayou event attracts a huge crowd to Dos Pueblos Ranch where the Santa Barbara Rescue Mission honors spectacular citizens who have made a contribution to the ongoing success of Santa Barbara. This year it's Concour style all the way and the menu items will be in our story. A special auction was held online.


Sadly, the Taste of the Town event, one of the best events in Santa Barbara has also been put on hold due to the pandemic. More news to come and please go on line and make adonation to help this worthy cause.

SIPS offers cool wine and beverage news for the month, including a new Dogu Margerum release event story.  Kids K section has some great ideas for kids, teens and babies. Travel section features fall travel options near home or in permitted areas, and updates on the California fires.

Look for major entertainment coverage of Jimmy Kimmel EMMYs 2020, which is mostly virial coverage and celebrity suites are in the same boat. I am greatly missing these major entertainment events.

See TTT EMMY news, Drew Barrymore and more. For tickets to SBIFF Film Festival, which has been moved to April visit www.sbiff.org

Health Minded is filled with inspiring tidbits on organizations and supporters of area groups raising funds to fight diseases affecting friends and neighbors, including Hospice of Santa Barbara Awards Luncheon, and more. So many generous health professionals moving forward to help those in need.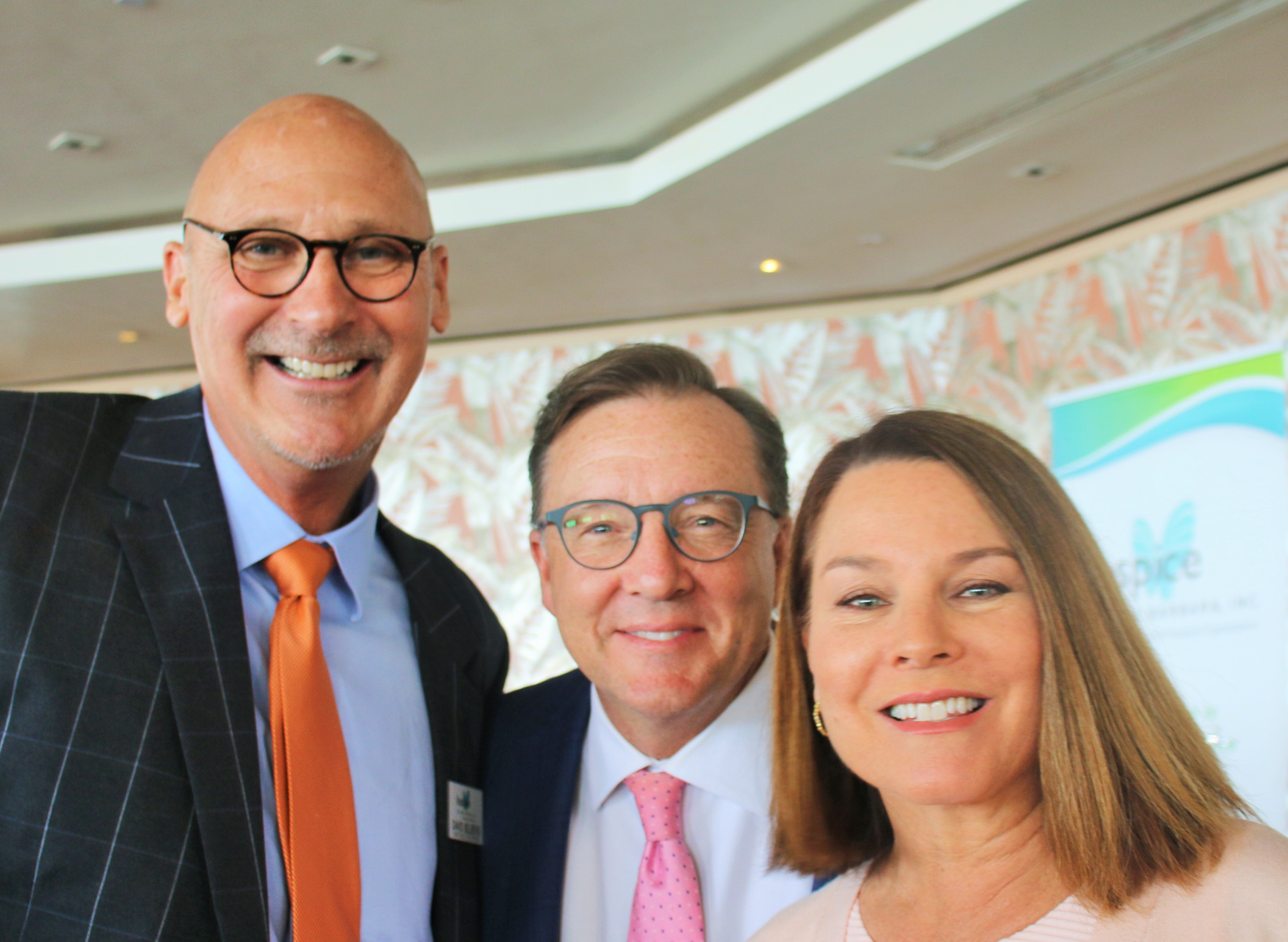 David Selberg, Hospice of SB, C.J.Ward & Beth Farnsworth 2019

We all must continue to pray for a vacine to control this horrid pandemic and for those still being affected by the virus. Pray for our country and our world and listen to the Scientists and not idiots. Visit our health section for news on United Way special events and Wheels section for Teddy Bear Cancer story.

We all see the political horror show happening in our country and realize we have become a laughing stock abroud.  I am asking you to please look at the facts and VOTE! I am a republican who never voted for our current President because I saw how dangerous he could be. I am voting for Joe Biden and know he can steer this ship back to a safe course if given  the chance. PLEASE VOTE!!!
Pray for our young men and women fighting in foreign countries. They need our prayers -- they need to come home safely! May God help the victims of sensless attacks in Europe and around the world.

Support your local restaurants, hotels and business' and let's give America a renewed strength and abundance of growth. Please enjoy the delicious chicken recipe from Joachim Splichal's Emmy menu; great with Brander light white wine! Also find great additional recipes for fall menus in Culinary Coup and on this page.

Cordially,



Bonnie Carroll
Publisher/Editor
Opinions in this monthly publisher's letter are those of the publisher only.

Recipe for Swiss Traditional Fall Soup and Fried Green Tomatoes in Culinary Coup Section.
Patina Oscar's Recipe provided to FBWorld by Bonnie Carroll

https://fbworld.com/2018/09/11/patina-catering-filipino-bbq-chicken-skewers-for-the-governors-ball/

CLICK HERE for Recipe of the Month from Karen Evenden 
WHO WE ARE . . . 
Unless otherwise indicated photos in this magazine are by Bonnie Carroll.
LBN Staff 2020
Bonnie Carroll, Publisher/Editor
Rosalie Frances, Contributor, tolifebites.com
Mary Hilton, Content Contributor/Marketing Director
Cody Chandler, Photographr/Columnist
Natasha Melikoff, Montreal Reporter
Mike OConnell, Photo/Video Director/Contributor
Isabella D'Angelo, Rome Correspondent
Additional contributing writers are included on an individual issue basis. Please contact the editor with questions regarding journalist assignments. Email: writebc@aol.com
LBN Offices
2115 De La Vina Street, Ste 31
Santa Barbara, CA 93105
805-845-9976
Email  contact preferred please

---