"A truly rich man is one whose children run into his arms when his hands are empty."  ~Author Unknown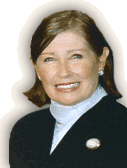 LETTER FROM THE PUBLISHER 
June 2010       
        HAPPY FATHER'S DAY
Dear Life Bites Readers,
This month we have some great travel ideas, as well as a few thoughtful father's day ideas - perhaps a golf weekend or a trip to the wine country or a great Cuban cigar? Our Hotel/Chef feature includes a spot every dad would enjoy, Le Meridien Piccadilly, and every mom would as well. Culinary Coup has some great chef news, and the Asparagus Festival is starting in Germany!
Book Bites has some fun selections to choose from this month. Sips features the latest in tea, water, wine and all liquid enjoyments, as well as festivals honoring the grape. Lucy Danziger, editor of Spa Magazine and Catherine Birndorf, M.D. just released "The Nine Rooms of Happines" and get a five-star review from moi, and I'm passing this delightful book on to my daughter in Nova Scotia, who  celebrated a birthday on May 30th. Also, First Lady Laura Bush has a lovely new book out, which is available at bookstores around the country.
Spring is so alive, my gardenia plant opened its first flower on mothers day; how's that for a well trained flowering plant? We will be giving lots of tips this month on grilling on the latest Weber Q140 electric grill, and will provide easy to do recipes from Omaha Steaks recipe collection, as well as share some of McCormick's grilling ideas and new product information. I am recommending a fantastic new book "All Fired Up!" by Margaret Howard, which offers 250 unique grilling recipes, and delicious side-dish recipes. Peter Mullin opened a new museum for his exquisite european car collection in Oxinard, California, and it's a hot place for cool cars!
June is the birthday month of my amazing granddaughter Natasha Melikoff, and I wish her a very happy June 6 birthday. She is absolutely brilliant, beautiful, and charming and I'm not exagerating at all! Happy birthday Sweetie Girl.
I hope you all will join me in remembering our soldiers fighting in foriegn lands, many of whom are dads, and pray for their safe return to their families. God bless them, and God bless America in these chaotic times; may the spirit of democracy reign now and forever!
Cordially,

LBN Staff 2010
Bonnie Carroll, Publisher/Editor
Mary Hilton, Contributing Editor, Marketing Dir.
Maryhilton2000@aol.com
Jeanne Bacsi, Equestrian Columnist
, tolifebites@aol
Cody Chandler Hilton, Teen Times Columnist
codyhiltonsb@aol.com
Mike O'Connell, Photography Associate
tolifebites@aol.com
Additional contributing writers are on a one time issue basis only. Email: tolifebites@aol.com

Give Dad a Subscription to the Santa Barbara Daily Sound www.thedailysound.com
---
Be sure to watch archived radio/video clips of Bonnie Carroll travel team reporter on KZSB 1290 AM
Around the World Travel Radio,
                                                LIFE BITES NEWS
BEST OF 2009

Best International Chef

Kevin Thornton
Thornton's, Dublin, Ireland

Best American Restaurateur

Joachim Splichal, Patina Group

Best Sustainable Chef

Nancy Oaks, California

Best Bed & Breakfast

Cheshire Cat, Santa Barbara

Best New Spa

Montage Hotel, Beverly Hills

Best Film

 

Best Kid's Film

 

NINE

 

Avatar

Best Wine Bar

THE Garden,  Four Seasons NY

Best New Beach Hotel

Shangri-LA, Santa Monica

Best US Green Hotel

Hilton Hotel New York City

 

Best Caribbean Resort

 

Blue Waters, Antigua

Best Scenic Views

Le Meridien, Rimini, Italy

Best Sunday Brunch

Four Seasons, Beverly Hills

Best Int'l Vacation Hotel

Villa d'Este, Como, Italy

Best Historic Site

Statue of Liberty, NY

Best Business Hotel

W Hotel, New York

Best American Family

Destination

Catalina Island, California

Best Winter Escape

Santa Fe, New Mexico

Best Island Adventure

Antigua/Barbuda

Best International Flight

AIR Canada   LAX to Montreal

Best US Flight

JetBlue     Burbank to JFK

Best New Book

The Olives Table, English

Best Epicurean Event

Wolfgang Puck & Barbara Lazoroff  American Wine & Food Festival

Best Way to see Europe

Best Restaurant & View

Rock Café, Rockefeller Center

 

 
CONGRATULATIONS – YOU'RE THE BEST!!! 
---