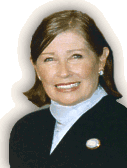 HAPPY VALENTINES DAY!

Letter from the Publisher
February 2007

Dear Life Bites Readers,
Well, the month for lovers and all things sweet is here, and we wish everyone a day of pure love. Our hotel/chef feature this month, Four Seasons des Bergues, is a crème de la crème property in Geneva Switzerland, and would be a very romantic place to spend a surprise trip. We have some great gift ideas in our Gift Guide, and unique cocktails or cakes that will please your sweetheart on Valentine's Day.
Our travel section is overflowing with winter vacation ideas, and special offers from carriers around the world. Traveling on trains in Europe, a chronicle of my Eurail Train adventure through three countries, as well as a story on the special service American Airlines offers travelers from the United States to European destinations is also featured. BookBites has a review on a wonderful publication relative to "Heart Month." We have featured a delicious retreat in Spa Babies, and we hope you are working on your New Years resolution to be healthy, peaceful, prosperous and happy in 2007.
Carouge, the most colorful canton in Geneva is featured in a story with enticing tidbits regarding the food, art, music and general charm of this lovely Swiss community. Kids Kaleidoscope has some great ideas and information for the whole family, and our Health Minded section offers some good ideas on keeping fit. Tinsel Town Tidbits, our entertainment section, offers some tips on upcoming events and award/festival news.
We hope you have a fabulous February, and thank you for reading our monthly Life Bites News. We invite you to visit our new European Video and take a rather entertaining trip with me through Italy, Switzerland and the Four Seasons George V Hotel in Paris.
Most cordially,

Bonnie Carroll
Publisher/Editor
CLICK HERE to read "Bravehearts Welcome American Women to Scotland"
Be sure to watch the video clip in Travel Adventures this month!


You can click here to watch it as well.