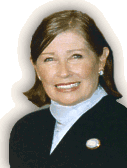 November 2006
Dear Life Bites Readers,
It's Thanksgiving time again, and the Holidays are upon us. This month will premiere a series of stories on various cities in Italy, Switzerland and France, as well as great lifestyle news from around the U.S.
Our 'Affair with Italy 2006' began with a ride on a Vespa, provided by the Happy Vespa Rental Company in Rome. Please join us as we visit a collection of wonderful hotels, restaurants and favorite tourist destinations throughout Europe that we will be featuring in upcoming issues. We welcome you to savor our November story on the breakfast scene at choice hotel venues, and meet our tourism experts on food, wine and local history in Switzerland.
Cody Hilton has a column on holiday movie favorites for families in this issue, and readers can visit our holiday gift guide or travel section to find some special gifts or vacation escapes to be enjoyed this season. We also have some great stories from contributing writers, as well as a few mouthwatering recipes in this issue.
Author Jean Govoni Salvadore and Chef Luciano Parolari did a book signing at Rizzoli Book Store in New York City this month to launch their great new book TALES OF RISOTTO – Culinary Adventures from Villa d'Este. The book features 50 recipes from the renowned chef and a signed copy can be ordered by calling 1-800-52-BOOKS. This would be a welcome gift for any cook!
We wish you a very happy Thanksgiving, and hope your travels and food adventures are happy ones. Please contact us with any advertising inquiries or editorial comments at writebc@aol.com.
Cordially,

Bonnie Carroll
Publisher/Editor