"One cannot collect all the beautiful shells on the beach: one can collect only a few, and they are more beautiful if they are few." -- Anne Morrow Lindbergh.

LETTER FROM THE PUBLISHER 
August 2010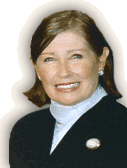 Dear Life Bites Readers,
This month we have some great summer travel ideas, as well as a few delicious dinner destinations, as well as recipes and family fun recommendations. The coast of California from Santa Barbara is featured in our Hotel/Chef section and takes you on a journey of fun and relaxation up toward San Francisco. 
Book Bites has some fine selections to enjoy, including a new release "Someday It Will Matter" by Suzanne Geimer and Kelly Geimer Lance. Sips features wine festival, and beverage news.  
We have some special event features and coverage of what guests ate at The Hearst Castle. Sense of Style is packed with artistic endeavors for summer enjoyment, and Tinseltown Tidbits has special coverage of the SBIFF 2nd Annual Silver Screen Bash at the Fess Parker Double Tree Resort.  
A belated birthday wish to Max Melikoff in Halifax,Canada. Sorry we missed you Max, but we love you and look forward to seeing your latest film. Wheels has coverage on Rods and Roses charity car show, and racing results from the Germany Grand Prix.
I hope you all will join me in remembering our soldiers fighting in foriegn lands, and pray for their safe return to their families. God bless them, and God bless America in these stressful times; may the flag of freedom fly now and forever!

ROASTED BEET SALAD WITH SPICY CITRUS VINAIGRETTE
10 small red and/or golden beets
2 tablespoons orange juice
2 tablespoons white balsamic vinegar
1 teaspoon original Tabasco® brand pepper sauce
1 teaspoon honey
1/4 teaspoon salt
1/4 cup extra virgin olive oil
3 cups baby lettuce greens, frisée or arugula
1 cup walnuts, toasted and coarsely chopped
1/2 cup blue cheese or feta cheese, crumbled
Preheat oven to 400° F.
Cut off tops of beets; place beets on large sheet of foil on baking sheet. Close foil to seal tightly. Roast beets 45 minutes or until tender when pierced with a fork. Remove from oven; let beets steam for 10 minutes. Open pouch; cool beets.
Combine orange juice, vinegar, Tabasco sauce, honey and salt in small bowl. Slowly whisk in olive oil until blended.

Remove skins from beets, when cool enough to handle, and cut into wedges. Toss beets with half of vinaigrette. Let stand 10 minutes to marinate.
Toss greens with remaining vinaigrette to serve. Place on serving platter. Top with beets; sprinkle with walnuts and crumbled cheese.
Serves 6.

---
LBN Staff 2010
Bonnie Carroll, Publisher/Editor
Mary Hilton, Content Contributor/Marketing Director
Cody Chandler Hilton, Teen Times Columnist
codyhiltonsb@aol.com
Mike O'Connell, Photo/Video Director/Contributor
tolifebites@aol.com
Jeanne Bacci, Aquestrian Editor
Additional contributing writers are included on an individual issue basis. Please contact the editor with questions regarding journalists. Email: tolifebites@aol.com
---

Read the Santa Barbara Daily Sound www.thedailysound.com
---
Be sure to watch archived radio/video clips of

Bonnie Carroll

travel team reporter on KZSB 1290 AM
 LIFE BITES NEWS
BEST OF 2009

Best International Chef

Kevin Thornton
Thornton's, Dublin, Ireland

Best American Restaurateur

Joachim Splichal, Patina Group

Best Sustainable Chef

Nancy Oaks, California

Best Bed & Breakfast

Cheshire Cat, Santa Barbara

Best New Spa

Montage Hotel, Beverly Hills

Best Film

 

Best Kid's Film

 

NINE

 

Avatar

Best Wine Bar

THE Garden,  Four Seasons NY

Best New Beach Hotel

Shangri-LA, Santa Monica

Best US Green Hotel

Hilton Hotel New York City

 

Best Caribbean Resort

 

Blue Waters, Antigua

Best Scenic Views

Le Meridien, Rimini, Italy

Best Sunday Brunch

Four Seasons, Beverly Hills

Best Int'l Vacation Hotel

Villa d'Este, Como, Italy

Best Historic Site

Statue of Liberty, NY

Best Business Hotel

W Hotel, New York

Best American Family

Destination

Catalina Island, California

Best Winter Escape

Santa Fe, New Mexico

Best Island Adventure

Antigua/Barbuda

Best International Flight

AIR Canada  LAX to Montreal

Best US Flight

JetBlue    Burbank to JFK

Best New Book

The Olives Table, English

Best Epicurean Event

Wolfgang Puck & Barbara Lazoroff  American Wine & Food Festival

Best Way to see Europe

     Eurail

Best Restaurant & View

Rock Café, Rockefeller Center

 

 
CONGRATULATIONS – YOU'RE THE BEST!!!
---