Publishers Letter June 2014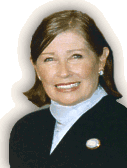 HAPPY FATHER'S DAY
"A father is one who carries pictures where his money used to be." - Unknown Author
Letter from the Publisher June 2014
I wish to honor all the great men who influenced my life, especially the men I was never married to who just loved me, imparted knowledge and opened doors for me along the way; they include priests, professors, publishers, bosses, friends and relatives.
I loved my dad and appreciate more today than ever what he went through as a victim of PTSD when he returned from battle in WWII. His love and kindness were an inspiration to me always. My thanks to the ocean of great men that I never knew who totally inspired me through their contributions to all the things I love. Men who inspired me to be the best woman I could be in every way. God Bless you all and I thank you so much where ever you are.
See the story on Daniel Boulud a great chef, and darling man who recently reopened his db Brasserie in Las Vegas, Vase to Table Dinner near Santa Barbara, wonderful new restaurant openings, upcoming food news and special events on the horizon for summer. Take a trip up highway 1 with me to visit Clint Eastwood's (former Mayor of Carmel) home  town and celebrate the anniversary of the historic Hofsa Inn. Walk along with me and meet a bevy of business owners and experince the best of Montery & Carmel.
News on film festivals, including Cannes and California bling centers. New books that will inspire can be found in Book Bites. Teen news from Cody and fun kid stories in Kids K section. Museum News can now be found in our Book Section Museum News, and a lot is happening for summer. Listen to KCOT1340 Breakfast with Nancy daily for "Breakfast with Nancy" and on Thursday I share my Travel Bites with chef/food/entertainment/travel bites for your enjoyment at 7:20. Grab a coffee and take a trip with us.

Entertainment has the new information on Santa Barbara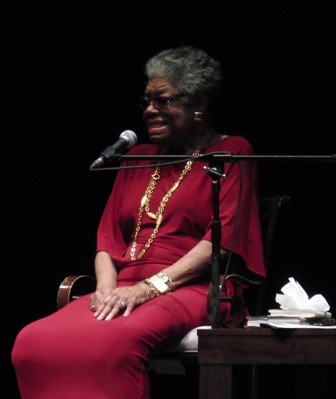 International Film Festival 2015, some Cannes news and fun entertainment escapes. SIPS is full of fun beverage news, including new Green Star Organic Coffee story and upcoming festivals and fundraisers, as well as new healthy beverage ideas. I Madonnari story on Santa Barbara Italian Chalk Painging festival is also in the June travel section. Please support PBS.org and keep wonderful programming ongoing. Their new season is starting and we want to enjoy all the great shows for another year. A loving goodbye to Maya Angelou in Tinseltown Tidbitds.
Our "Health Minded" section offers health and beauty secrets from the inside out. News on latest in medical announcements.Sense of style now seen in our Travel section is loaded with cool products and artistic adventures. Anje organic scent details on travel page; making your own organic perfumes with Jane in Carmel.
Be kind to the Dad in your life and perhaps use the recipes in our issue to please him, especially the Chile Relleno from Doc's in Taos, NM below, or grill him a steak using McCormick spices or Omaha Steak recipes. We have some helpful hints from a chef at Wood Ranch BBQ in Oxnard, California to delight dad with a great meal on June 15th.
We hope your Father's Day is peaceful, happy and filled with love. God bless and we thank you for joining us this month. Look for summer holiday recipes and party ideas in July issue, which will be devoted to life, liverty and the pursuit of happiness. If you have any questions regarding editorial or advertising rates please email us at:tolifebites@aol.com or writebc@aol.com.
Happy Birthday to my beautiful daughter Kathleen (May 30) and my beautiful granddaughter Natasha (June 6).
Cordially,

     The Historic Taos Inn Chile Relleno
Ingredients:
12 Rellenos
5 lbs of shredded jack & cheddar cheeses
1 red onion diced
1 bunch of cilantro-finely chopped
1/8 cup of cumin
1 ¼ cups of Blue Cornmeal
¾ cups of all-purpose flour
1 egg
1 beer
Water to texture – Should stick to finger and drip off slowly.
Procedure:
deep  fry chiles until skins turn white
 Peeo Chiles
Stuff
Batter and roll into crushed tortilla chips
Deep fry to completion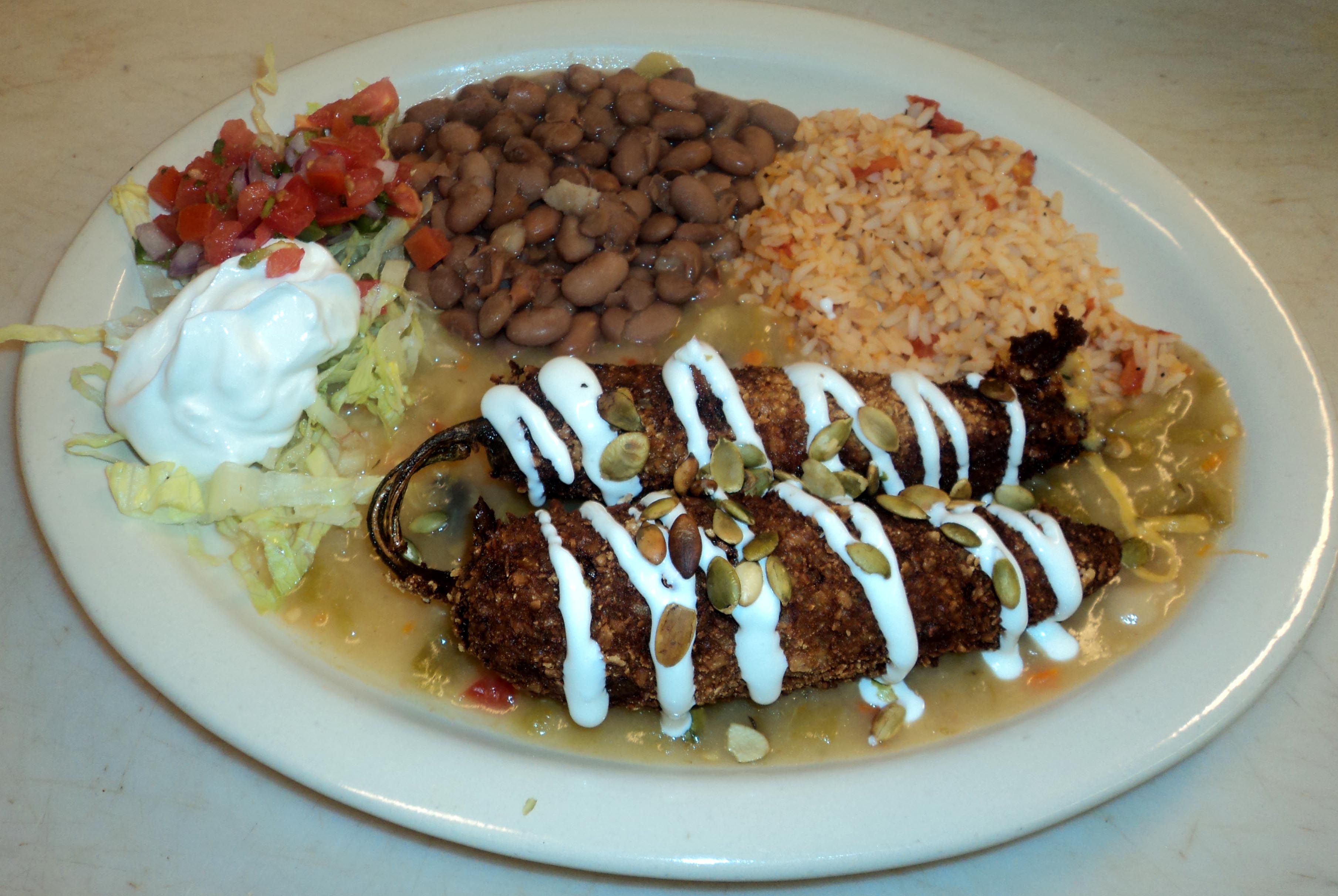 __________________________________________________________________ 
LIFE BITES NEWS . . . Who We Are
LBN Staff 2014
Bonnie Carroll, Publisher/Editor
Rosalie Frances, Contributor, tolifebites.com
Mary Hilton, Content Contributor/Marketing Director
Delia Csipkay, Contributor
Christine Redlin, Entertainment
Cody Hilton, Teen Times Columnist
Natasha Melikoff, Canada Reporter
Mike O'Connell, Photo/Video Director/Contributor
Isabella D'Angelo, Rome Correspondent
Additional contributing writers are included on an individual issue basis. Please contact the editor with questions regarding journalist assignments. Email: writebc@aol.com
Website: Cyberindustries.com
LBN
2115 De La Vina Street, Ste 31
Santa Barbara, CA 93105
805-845-9976
Email contact preferred please
Best Int'l Airport Cuisine

Frenchy's Bistro, De Gaulle Paris 

Burke Williams, California

OHTLI Spa, Casamagna Puerto Vallarta

Best Desserts

BLVD, Beverly Wilshire Hotel, BH

Tenaya Lodge, Yosemite California

Cranberry Cozmo, L'Ermitage Hotel BH

Rare, Victor Drai, Hollywood

Four Seasons, St. Petersburg Russia

Aurum Spa, Villa Sassa Switzerland

Blumenshein Museum, Taos NM

Grand Rimini & Excelsior, Rimini Italy

2013 Emmy's by Joachim Splichal Patina

Zoe's Chateau Laurier, Ottawa CAN

Celestino's Pasadena California

Best Int'l Business Hotels

Four Seasons & Trump Hotels

Oysters Rockefeller, The Boathouse, SB

Taos Inn, Doc Holidays, Chef Zippy

Wolfgang Puck, Bel Air Hotel

Beet Salad, Polo Loung, BH Hotel

Rideau Canal & City Tour, Ottawa, Can

Best Private Train Travel US

Calzephyr Private Rail Cars, California

Air Berlin, Virgin, JetBlue, Southwest, AA

Blue & Green Iguana Inn's, Ojai Calif

25 Degrees, Hollywood Roosevelt Hotel

Bracebridge Dinner, Yosemite Calif

Guy Savoy, LV & French Laundry, CA

Marriott & Hilton Worldwide 

Air Balooning, Albuquerque NM

Best Historic Beach Hotel

Congratulations - You're the Best!



---