"The greatest gift you will ever know is a loving mother" - BOC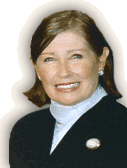 PUBLISHERS LETTER 
MAY 2010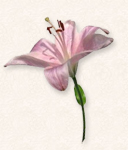 HAPPY MOTHER'S DAY
Dear Life Bites Readers,
This month we have some great travel ideas, as well as mother's day ideas - perhaps a visit to Spa Luce in Hollywood would be an ideal place for you and your mom to get pampered together. Our hotel feature is the Bacara Resort and Spa, a divine property on the ocean in Santa Barbara, and we have included delicious food and culinary event news, coupled with super sipping ideas.
Oprah is on the top of our BookBites list this month. This tell-all book should be a great read for everyone. Carol Burnett also released a wonderful book on her life in 'the biz" and she did a book signing in Santa Barbara. Look for some great new cookbooks, and Sips features a really creative cocktail book. Lucy Danziger, editor of Spa and Catherine Birndorf, M.D. just released "The Nine Rooms of Happines" which I am reading and loving so far . . look for our review in June, and look for the book at major book stores.
Spring is wonderful, flowers and plants are coming to life. This is a perfect time to start your vegetable or herb garden, and get organized for great outdoor grilling and BBQ favorites. We will be featuring spring/summer grilling recipes and product features for your outdoor cooking adventures. Join us in trying out the new Weber Grill, renowned meat products and new recipes, as well as safety tips for outdoor chefs.
May is the birthday month of my eldest daughter, and I wish her a very happy birthday. She is celebrating with her friends and family in Canada this year. Happy Birthday my dearest daughter, I love you.
I hope you will join me in remembering our soldiers fighting in foriegn lands and pray for their safe return to their families. God bless them, and God bless America in these perilous times; may democracy reign through this cloud of darkness.
Cordially,

Publisher/Editor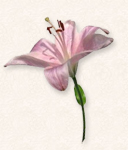 LBN Staff 2010
Bonnie Carroll, Publisher/Editor
Mary Hilton, Contributing Editor, Marketing Dir.
Maryhilton2000@aol.com
Jeanne Bacsi, Equestrian Columnist
, tolifebites@aol
Cody Chandler Hilton, Teen Times Columnist
codyhiltonsb@aol.com
Mike O'Connell, Photography Associate
tolifebites@aol.com
Additional contributing writers are on a one time issue basis only. Email: tolifebites@aol.com
---
Be sure to watch archived radio/video clips of Bonnie Carroll travel team reporter on KZSB 1290 AM
Around the World Travel Radio,
                                                LIFE BITES NEWS
BEST OF 2009

Best International Chef

Kevin Thornton
Thornton's, Dublin, Ireland

Best American Restaurateur

Joachim Splichal, Patina Group

Best Sustainable Chef

Nancy Oaks, California

Best Bed & Breakfast

Cheshire Cat, Santa Barbara

Best New Spa

Montage Hotel, Beverly Hills

Best Film

 

Best Kid's Film

 

NINE

 

Avatar

Best Wine Bar

THE Garden,  Four Seasons NY

Best New Beach Hotel

Shangri-LA, Santa Monica

Best US Green Hotel

Hilton Hotel New York City

 

Best Caribbean Resort

 

Blue Waters, Antigua

Best Scenic Views

Le Meridien, Rimini, Italy

Best Sunday Brunch

Four Seasons, Beverly Hills

Best Int'l Vacation Hotel

Villa d'Este, Como, Italy

Best Historic Site

Statue of Liberty, NY

Best Business Hotel

W Hotel, New York

Best American Family

Destination

Catalina Island, California

Best Winter Escape

Santa Fe, New Mexico

Best Island Adventure

Antigua/Barbuda

Best International Flight

AIR Canada   LAX to Montreal

Best US Flight

JetBlue     Burbank to JFK

Best New Book

The Olives Table, English

Best Epicurean Event

Wolfgang Puck & Barbara Lazoroff  American Wine & Food Festival

Best Way to see Europe

Best Restaurant & View

Rock Café, Rockefeller Center

 

 
CONGRATULATIONS – YOU'RE THE BEST!!! 
---