March 2009
Dear Life Bites News Readers,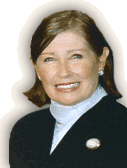 March features the celebration of St. Patrick's Day, and all things Irish. Parades and parties honoring the patron saint of Ireland will be a highlight in major United States cities, as well as Dublin, Ireland on March 17th. In this issue you will find links to take you to many Irish sites where you can find great dishes to enjoy on St. Pat's. Below you will find a favorite St. Pat's Day recipe of corned beef and cabbage for your 'wearing of the green' celebration dinner.

This month is also the time to honor excellence in entertainment at the Oscars and various film festivals, where the best of the best go home with a beautiful gold guy or a slice of crystal, and Wolfgang Puck will once again feed a crowd of hungry celebrities and dignitaries at Kodac Center.
Don't miss our continued coverage of the Santa Barbara International Film Festival. Our travel and culinary coup pages are filled with news from my Ireland travels, including great hotels, restaurants and places of interest. We also have a story on Dargan's, a great Irish favorite hang out located on the American Riviera (Santa Barbara). 

The gift guide continues to provide great gift ideas, especially for travelers, and bookbites has a few great reads. March is a tough month, just  before tax time, and although things are looking bleak financially for just about everyone you might want to "look to the rainbow" and it will work out. The operative word here is work. Be grateful if you have work, and be proactive in finding more to get your family through these difficult times.
Below is a poem by my grand uncle John Walsh, who wrote a book of poems about Ireland called "Voices of Erin" that was published in 1916. John was from County Cork. He nearly became a priest, but went on to start the first Catholic motion picture company in Hollywood. He was also among the group who founded the American Theatre Guild. He grew up with Father Flanagan, and created the campaign that built Boys Town. I wish we had known eachother because I think we had a similar creative nature.
Thank you for joining us this month, and we hope you enjoy our March offering. Join us next month for our destination California Coast issue. Please contact us with any questions regarding editorial requests or advertising rates.
'Beannachtam na Feile Padraig!'
        Happy St. Patrick's Day!

Bonnie Carroll
Publisher/Editor
Be sure to watch the video clip in Travel Adventures this month!


You can click here to watch it as well.
St. Patricks's Day
By John J. Walsh
Next to the God that gave thee soul
You love the distant Em'rald Isle,
O'erspread with dews that glist'ning glean,
Where lovely scenes in beauty smile,
Your pulsing heart, your Irish heart,
Is still as 'twas in days long o'er,
The Fenian fire made hot its blood
Beside your old, lov'd RookseyShore
Say could that blood that fired you then
With manhood's thoughts and vigor's glow,
Now in its lesser power despise
Its love of land of long ago?
As well, as vain, as useless, too,
To blend the night with noontide ray;
And, hence, it is I pray my God
To ever guard and guide thy way.
---