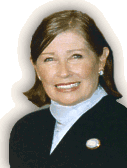 July 2006
Dear Life Bites News Readers,
Summer is in full swing, and travel deals are over the top. Our July issue is filled with vacation ideas for families, as well as some great books for kids in Cody Hilton's column. Ojai Valley Inn Resort & Spa is our hotel/chef feature this month, and the resort offers families a special place to play and express their creative talents. Andy Arndt, Executive Chef at Maravilla Restaurant, showcases his culinary talents as the resorts new chef by presenting food for every occasion and for guests of all ages.
The 4th of July is always a special family holiday, and the Shrimp & Grits Cookbook by author Nathalie Dupree, which is featured in our Book Bites section, is filled with great recipes enjoyed by Southern cooks and their families. You will find one of her great recipes at the bottom of this page.
Our travel section is filled with vacation adventure ideas, and Tony Baker, Executive Chef/Owner of Montrio Bistro in Monterey is featured in our Culinary Coup segment. Don't miss the feature on all the new organic coffee that is hitting the markets, and information on a new organic baby food called Plum Baby. Our travel gift guide has some helpful ideas to make it all easier on the road or in the air, and we covered the "Hollywood's Love Affair with Italy 2006" at the Ebel Gardens, where all the beautiful people from Italy and Hollywood mingled.
We thank you for joining us for this July issue, and we welcome any comments or advertising inquiries you may have. Write us at TOLIFEBITES@AOL.COM.
Cordially,

Bonnie Carroll
Publisher/Editor