"It is not enough to reach for the brass ring. You must also enjoy the merry-go-round." Julie Andrews, British singer, actress, and author.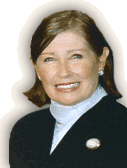 LETTER FROM THE PUBLISHER 
July 2011       
        HAPPY 4th of JULY
Dear Life Bites Readers,
This month we have some great travel ideas, as well as a few 4th of July suggestions. We feature the stunning Melia hotel property in Dusseldorf, share travel ideas on Airberlin in our Epicurean Adventures section, stroll the beautiful shopping boulevards and food find areas of the city with the oldest public park in Germany, and offer blissful news from a local California spa destination.
Wine events and food festivals are in full swing throughout the nation and we have news for our grape lovers in Sips. See new culinary coup updates and Teen Times news.  Our BookBites section has some good reads for lazy summer days, and Sense of Style offers great art and entertainment ideas.
Summer is about family picnics and BBQ delights. We have some suggestions for outdoor food fun and tips for safe preparations. July is the birthday month of my dear daughter Mary and also my handsome Max Melikoff . . . Happy Birthday you two people that I love so much!
Summer and the sea are welcome right now. The harbor's are brimming with beautiful yachts and the ocean is crawling with surfers waiting to catch a wave. If you live near the water take advantage of this time...go for a sail boat ride or just enjoy a dinner while watching the waves break. Water is healing and we all need to feel its peace.
I hope you all will join me in remembering our soldiers  fighting in other countries, and pray for their safe return to their families. God bless them, and God bless America in these difficult times; may the spirit of democracy reign now and forever, and my our citizens here at home find more prosperous times ahead for their families.
Cordially,

LBN Staff 2010
Bonnie Carroll, Publisher/Editor
Rosalie Frances, Contributor, tolifebites.com
Mary Hilton, Content Contributor/Marketing Director
Delia Csipkay, Contributing Editor
Cody Chandler, Teen Times Columnist
Natasha Melikoff, Montreal Reporter
Mike O'Connell, Photo/Video Director/Contributor
Isabella D'Angelo, Rome Correspondent
Additional contributing writers are included on an individual issue basis. Please contact the editor with questions regarding journalist assignments. Email: writebc@aol.com
LBN Offices
2115 De La Vina Street, Ste 31
Santa Barbara, CA 93105
805-845-9976
Email  contact preferred please
LBN Best of 2010

Best Hotel Chef US

Ritz Hotel, Half Moon Bay, CA  

Chef Soloman

Best International Chef 

 Guy Savoy, Paris/Las Vegas

Best International Hotel

Excelsior Hotel, Florence Italy

Best American Hotel Spa

Spa Luce, Renaissance Hollywood

Best Beach Destination 

Kaanapali Beach, Hawaii

Best U.S. Hotel

Waldorf Astoria, NY

Best Bed & Breakfast

Cheshire Cat, Santa Barbara

Best Cocktail    

Amalfi Bliss Martini – Olio Pizzeria SB

Best Steak House    

Ruth's Chris Beverly Hills

Best Int'l Luxury Resort

Villa d'Este, Como, Italy

Best New Luxury Spa Resort

Laguna Shores Marriott, CA

Best Spa Skin Treatments

La Prairie – Beverly Hills Hotel

Best Chocolate Exerience

Jessica Foster Truffles, Santa Barbara

Best Hotel View

Hassler Hotel, Rome Italy

Best Restaurant View

Blue Water Resort, Antigua

Best Sunday Brunch

Bel-Air Hotel, Los Angeles

Best Int'l Vacation Hotel

Las Dunas, Malaga Spain

Best Int'l Business Hotel

W Hotel, New York

Best Spa Cafe Menu

Bacara Resort Spa Café, Goleta, CA

Best New Museum

Mullin Automotive Museum,  CA

Best Museum Café US

Santa Barbara Museum of Art Cafe

Best Castle Tour

Hearst Castle, Cambria CA

Best Ocean Destination

Grand Hotel, Rimimi Italy

Best International Flights

Air Canada, Virgin Airways

Best US Flight

JetBlue, Southwest, American Eagle

Best Epicurean Event

Puck/Lazaroff

American Food & Wine Festival, LA

Best American Chef

Joachim Splichal

Best Dessert

Spago, Beverly Hills (Sherry Yard)

Best Wine List 

Four Seasons Wine Bar, New York

Best Business Traveler Hotel

Peninsula Hotel, Beverly Hills, California

Best Bar 

Maestro's, Los Angeles

Best Historic Hotel

Roosevelt Hotel, Hollywood CA

Best Film  

Eat, Pray, Love

Best Book

Live, Love, Eat, Wolfgang Puck

 

Congratulations - You're the Best!!!

 
---