"Don't look or wait for love. Generate it. Love has got to know your spiritual address before it can show up in your life. When you generate love, it's like a neon sign proclaiming, 'I AM love!' Let us choose to live in love today!" ~ Michael Bernard Beckwith

LETTER FROM THE PUBLISHER
December 2013

Merry Christmas, Happy Holidays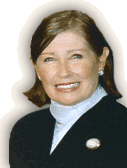 Dear Life Bites Readers,
We wish you a Merry Christmas and Happy Holidays. We have some great traditional recipes and fun family destinations for December. Much of this issue is filled with travel, food, event and spa stories on national and international destinations for your consideration.
SBIFF announced awards for 2014 festival, which include Forest Whittaker, Oprah Winfrey, and more. Visit www.sbiff.org for full details and ticket information..
The December hotel profile is on a fantastic and historic Chinzanso Hotel in Tokyo Japan that was rebranded and  is winning major awards. Culinary coup is full of chef news, including details on the Funghi Fest in Carmel, and a bevy of holiday food ideas. Book Bites has pre and aft holiday suggestions, and health minded offers 2014 diet and health tips. 
GBK threw a fantastic pre-party for the American Music Award nominees and presenters at L'Ermitage Hotel that featured beautiful products from a bevy of outstanding conpanies and appearances by music and television celebs.. 
Movie lovers are all talking about "Last Vegas" "Hunger Games" and "The Butler." Forest Whittaker will be honored with the SBIFF Kirk Douglas Award in December, visit www.sbiff.org for details. Cody Hilton, LBN Teen Reporter, celebrated another birthday on November 22nd and will be attending college - we may not be hearing from him for a while, but we love him and appreciate any contribution he makes!
Sips has a some great wine and cocktail ideas for bringing in the New Year, along with appetizxer and dessert creations. Be sure to listen in for Bonnie Carroll's Life Bites News on travel, food and fun every Thursday on "Breakfast with Nancy" KVOT 1340 at 7:15 a.m. Grab a cup of coffee and join us for a great start every Thursday with news from Hollywood, as well as travel/food and lifestyle tastes.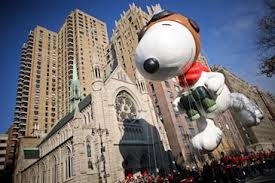 We are all looking forward to the Macy's Christmas Parade that will feature the new Snoopy float. Wolfgang Puck is traveling and cooking up some fantastic recipes in Europe.I always enjoy the lighting event at Rockefeller Center in New York and especially love Joachim Splichal's "Rock" restaurant overlooking the ice rink. The  festivities in my own little home town by the sea are perculating and it looks like a 'wonderful christmas' for everyone. I hope you will join us in remembering our soldiers fighting in foreign lands and pray for their safe return to their families. God bless them, and God bless America in these challenging times. May the flag of freedom fly now and forever. Please pray for peace. 
Joyous Noel to you, your family and dear friends. Thank you to all who contribute to LBN, and to the many readers who have supported us -  keep coming back. LBN will celebrate its 9th birthday in January 2014. 
Cordially,

Bonnie Carroll
Publisher/Editor
LBN DECEMBER PARTY IDEAS 

See Culinary Coup & Sips Sections for Food & Wine stories
LBN Staff 2013
Bonnie Carroll, Publisher/Editor
Rosalie Frances, Contributor, tolifebites.com
Mary Hilton, Content Contributor/Marketing Director
Cody Chandler, Teen Times Columnist
Natasha Melikoff, Canada Reporter
Mike O'Connell, Photo/Video Director/Contributor
Website:cyberindustries.com
Additional contributing writers are included on an individual issue basis. Please contact the editor with questions regarding journalist assignments. Email: 
writebc@aol.com
2115 De La Vina Street, Ste 31
Email contact preferred please
Ron True, Arlington Tavern

Thierry Blouet, Cafe des Artes

Chateau Laurier, Ottawa Canada

Ascent, Tenaya Lodge at Yosemite

Four Seasons, Santa Barbara

Fairmont Tremblant, Quebec Canada

Green Martini, Cafe des Artes

Best Steak & Seafood House

Best New Int'l Luxury Resort

Hilton Hotel, Puerto Vallarta

Natl Art Museum of Canada

Le Cordon Bleu, Ottawa Canada

Hilton Hotel, Puerto Vallarta

Best Restaurant City View

On the Roof, Wilshire Hotel LA

Best Ethnic Restauants LA

"Petrossian Paris" and "Street" LA

Best Int'l Business Hotel

Four Seasons International

Café Verde, Ojai Valley Inn

Valley Floor Yosemite National Park

Grand Hotel Convento di Amalfi, Italy

Best International Flights

Air Canada & US Airlines (Mexico)

JetBlue, Southwest, US Airlines

Best Intl Epicurean Event

XIII Intl Gourmet Festival, Mexico

Bracebridge Dinner, Yosemite

Raising The Bar, Williams & Eber

Congratulations, You're the Best!
---