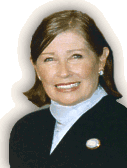 March 2006
Dear Life Bites News Readers,
March features the celebration of St. Patrick's Day, and all things Irish. Parades and parties honoring the patron saint of Ireland will be a highlight in major United States cities, as well as Dublin, Ireland on March 17th. Below you will find a favorite St. Pat's Day recipe of corned beef and cabbage for your 'wearing of the green' celebration dinner.
This month is also the time to honor excellence in entertainment at the Oscar Awards Ceremony, where the best of the best will go home with that beautiful gold guy, and Wolfgang Puck will once again feed the crowd of hungry celebrities and dignitaries following the award presentations.
Don't miss our coverage of the Santa Barbara International Film Festival, with a listing of the many talented winners at their 21st annual event, with exclusive 'red carpet' celebrity shots. Our travel and culinary coup pages are filled with new travel and food venues located on the American Riviera, including the historic Mar Monte and beautiful new Andalucia Hotels. Our Chef/Hotel profile showcases culinary star Bill Bracken, now the Executive Chef at Island Hotel in Newport Beach, California.
The Olympics in Turin, Italy have provided much excitement, success, and sometimes sadness for the athletes competing for their respective countries. Certainly, there were many surprises, but having worked as a publicist for the 84' Olympics, and traveled with the 'Gold Medalists' around the country, I fully appreciate the pride and joy associated with this international event that brings together all the countries of the world for this major sporting event that is held in a spirit of peace and harmony. Kudos to the 2006 Olympic Committee, the countless volunteers, the good residents of the city of Turin, and the athletes who all make us all so proud.
Thank you for joining us this month, and we hope you enjoy our March issue. Join us next month for our destination New Mexico issue. Please contact us with any questions regarding editorial requests or advertising rates.
Cordially,

Bonnie Carroll
Publisher/Editor