"Things are going to get a lot worse before they get worse" Lily Tomlin, American Comedienne and Actress.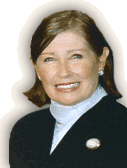 Letter from the Publisher
September 2011
Dear Life Bites News Readers,
September is a great time for traveling, especially in Europe; all the tourists have gone home, and the real world-travelers are there! The weather in Italy, Switzerland, France, or just about any place abroad is perfect for sightseeing, outdoor dining, window shopping or just strolling on the Via Veneto with a special someone.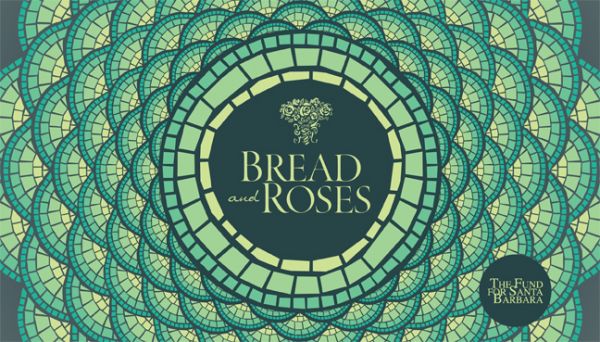 Our September issue is filled with great spa stories, epicurean events including a wrap up of 2011 Fiesta in Santa Barbara and coverage of Marriott's beautiful Laguna Cliffs Resort and Spa. We have featured a dream view seafood restaurant in Dana Point, and a winery in Mallorca Spain. September 17 will be "Bread & Roses" presented by The Fund of Santa Barbara at the QAD, where outstanding food, wine and ale purveyors will shine to raise funds at the annual auction and dinner to benefit local charities. BookBites has some great reads for fall, and our travel section offers special destination options.
Kids will be going back to school, and our teen reporter Cody Hilton has some new ideas to keep things interesting. Check out what's to eat at the Santa Barbara Zoo, and their new baby otters. Sense of style is full of museum news from around the world, and showcases a great book on Impressionism by Museon Guides. Our cocktail/wine section has new recipes and wine news venues, and our gift guide offers some fall favorites.
Culinary coup covers enjoying the ultimate views at Cannons Restaurant in Dana Point, and we have an exciting review on Bodega de Macia Batie, tradtional wines of Spain and the history of this artistic Mallorca winery.
Following the return of William and Kate things have been pretty crazy in London, let's hope the storm is over and tourists can begin enjoying travel to Buckingham Palace and throughout the city as fall begins. If you are planning to attend the upcoming Olympics best get your tickets and lodging covered in advance, it's bound to be a sell out.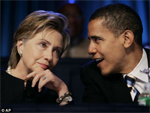 The political scene on the home front is once again bursting with people who think they can be our best new leader, and the economy is worse than ever. I had a great deal to say about the current President prior to his election, and I hate to say 'I told you so' but guess what? Many of us wished it had been Hillary because she had the experience, she had Bill, and she knew how to play the world as well as the hill! So, we shall see what the next few months bring for our America. As I've said before, we need to elect someone we know and trust, and someone who knows us and cares about the needs of America and the world.
Hotels and restaurants at home and in tourist destinations around the world are creating great packages to make family vacations affordable . . . just check out the hotel, airline, train and restaurant sites near you for information on places you hope to visit soon.
Cordially,



Bonnie Carroll
Publisher/Editor
Opinions in this monthly letter are those of the publisher only.
CLICK HERE for Recipe of the Month from Karen Evenden 
LBN Staff 2010
Bonnie Carroll, Publisher/Editor
Rosalie Frances, Contributor, tolifebites.com
Mary Hilton, Content Contributor/Marketing Director
Delia Csipkay, Contributing Editor
Cody Chandler, Teen Times Columnist
Natasha Melikoff, Montreal Reporter
Mike O'Connell, Photo/Video Director/Contributor
Isabella D'Angelo, Rome Correspondent
Natasha Melikoff, Montreal Correspondent
 Additional contributing writers are included on an individual issue basis. Please contact the editor with questions regarding journalist assignments. Email: writebc@aol.com
LBN Offices
2115 De La Vina Street, Ste 31
Santa Barbara, CA 93105
805-845-9976
Email  contact preferred please
LBN Best of 2010

Best Hotel Chef US

Ritz Hotel, Half Moon Bay, CA  

Chef Soloman

Best International Chef 

 Guy Savoy, Paris/Las Vegas

Best International Hotel

Excelsior Hotel, Florence Italy

Best American Hotel Spa

Spa Luce, Renaissance Hollywood

Best Beach Destination 

Kaanapali Beach, Hawaii

Best U.S. Hotel

Waldorf Astoria, NY

Best Bed & Breakfast

Cheshire Cat, Santa Barbara

Best Cocktail    

Amalfi Bliss Martini – Olio Pizzeria SB

Best Steak House    

Ruth's Chris Beverly Hills

Best Int'l Luxury Resort

Villa d'Este, Como, Italy

Best New Luxury Spa Resort

Laguna Shores Marriott, CA

Best Spa Skin Treatments

La Prairie – Beverly Hills Hotel

Best Chocolate Exerience

Jessica Foster Truffles, Santa Barbara

Best Hotel View

Hassler Hotel, Rome Italy

Best Restaurant View

Blue Water Resort, Antigua

Best Sunday Brunch

Bel-Air Hotel, Los Angeles

Best Int'l Vacation Hotel

Las Dunas, Malaga Spain

Best Int'l Business Hotel

W Hotel, New York

Best Spa Cafe Menu

Bacara Resort Spa Café, Goleta, CA

Best New Museum

Mullin Automotive Museum,  CA

Best Museum Café US

Santa Barbara Museum of Art Cafe

Best Castle Tour

Hearst Castle, Cambria CA

Best Ocean Destination

Grand Hotel, Rimimi Italy

Best International Flights

Air Canada, Virgin Airways

Best US Flight

JetBlue, Southwest, American Eagle

Best Epicurean Event

Puck/Lazaroff

American Food & Wine Festival, LA

Best American Chef

Joachim Splichal

Best Dessert

Spago, Beverly Hills (Sherry Yard)

Best Wine List 

Four Seasons Wine Bar, New York

Best Business Traveler Hotel

Peninsula Hotel, Beverly Hills, California

Best Bar 

Maestro's, Los Angeles

Best Historic Hotel

Roosevelt Hotel, Hollywood CA

Best Film  

Eat, Pray, Love

Best Book

Live, Love, Eat, Wolfgang Puck

 

Congratulations - You're the Best!!!

 
---