"Our greatest glory is not in never falling, but in getting up every time we do." - Confucius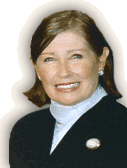 PUBLISHERS LETTER 
APRIL 2010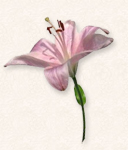 HAPPY EASTER
Dear Life Bites News Readers,
Here comes the Easter ham straight from Martha Stewart (see culinary coup page). With Easter comes family gatherings, and fun for everyone. We welcome you to enjoy our April issue. Look for special travel ideas, special events, and food & wine news. My favorite hotel Villa d'Este is celebrating their 138th season, and the staff at the elegant seaside resort are waiting to serve you.
We will also be featuring entertainment, lifestyle and celebrity news. BookBites offers some 'good reads' and health minded is loaded with healthy tips to stay fit for spring and summer.
We have some water & wine news in 'sips' along with hot wine festival news. BookBites has great reads and international festival information. Travel is jammed with fun destinations, and additional sections offer inspiring lifestyle ideas for April.
Austrian Tourism LA, along with the Austrain Consul General enjoyed a luncheon with local press at the SLS Hotel at Beverly Hills to share upcoming events being held in Vienna, Strasbourg and a bevy of exciting cities throughout the Austria in the spring and summer. Austrain Airlines has some great summer travel packages to take advantage of, and the wonderful food, beverage, art and architecture events are numerous and worth investigating. 
Please see the LBN "Best of 2009" listing below for our take on the people, places and more that we considered to be deserving of special praise during our travels in 2009. Congratulations to the winners, and we appreciate you all so much.
We hope your Easter is a happy one, and hope you will please join us in praying for world peace. During Easter service offer prayers for our young men and women who are fighting in distant lands, and for their families waiting patiently for them to come home. This year marks the 5th Anniversary of Life Bites News Magazine, and we thank you so much for your continued support. To contact LBN email: TOLIFEBITES or writebc@aol.com.
                   God Bless America -- "In God We Trust"
 See the "Best of 2009" Awards Below
Cordially,

Publisher/Editor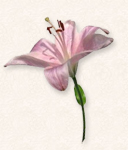 LBN Staff 2010
Bonnie Carroll, Publisher/Editor
Laurence Vittes, Section Editor/Contributor
Mary Hilton, Contributing Editor, Marketing Dir.
Maryhilton2000@aol.com
Jeanne Bacsi, Equestrian Columnist
, tolifebites@aol
Cody Chandler Hilton, Teen Times Columnist
codyhiltonsb@aol.com
Mike O'Connell, Photography Associate
tolifebites@aol.com
Additional contributing writers are on a one time issue basis only. Email: tolifebites@aol.com
---
Be sure to watch archived video clips of Bonnie Carroll travel team reporter on KZSB 1290 AM
Around the World Travel Radio,
                                                LIFE BITES NEWS
BEST OF 2009

Best International Chef

Kevin Thornton
Thornton's, Dublin, Ireland

Best American Restaurateur

Joachim Splichal, Patina Group

Best Sustainable Chef

Nancy Oaks, California

Best Bed & Breakfast

Cheshire Cat, Santa Barbara

Best New Spa

Montage Hotel, Beverly Hills

Best Film

 

Best Kid's Film

 

NINE

 

Avatar

Best Wine Bar

THE Garden,  Four Seasons NY

Best New Beach Hotel

Shangri-LA, Santa Monica

Best US Green Hotel

Hilton Hotel New York City

 

Best Caribbean Resort

 

Blue Waters, Antigua

Best Scenic Views

Le Meridien, Rimini, Italy

Best Sunday Brunch

Four Seasons, Beverly Hills

Best Int'l Vacation Hotel

Villa d'Este, Como, Italy

Best Historic Site

Statue of Liberty, NY

Best Business Hotel

W Hotel, New York

Best American Family

Destination

Catalina Island, California

Best Winter Escape

Santa Fe, New Mexico

Best Island Adventure

Antigua/Barbuda

Best International Flight

AIR Canada   LAX to Montreal

Best US Flight

JetBlue     Burbank to JFK

Best New Book

The Olives Table, English

Best Epicurean Event

Wolfgang Puck & Barbara Lazoroff  American Wine & Food Festival

Best Way to see Europe

Best Restaurant & View

Rock Café, Rockefeller Center

 

 
CONGRATULATIONS – YOU'RE THE BEST!!! 
---