WHO WE ARE . . .
LIFE BITES NEWS
LBN Staff 2012
Bonnie Carroll, Publisher/Editor
Rosalie Frances, Contributor, tolifebites.com
Mary Hilton, Content Contributor/Marketing Director
Delia Csipkay, Contributor
Cody Chandler, Teen Times Columnist
Natasha Melikoff, Canada Reporter
Mike O'Connell, Photo/Video Director/Contributor
Website:cyberindustries.com
Additional contributing writers are included on an individual issue basis. Please contact the editor with questions regarding journalist assignments. Email:
writebc@aol.com
2115 De La Vina Street, Ste 31
Email contact preferred please
_________________________________________________________
"A father is one who carries pictures where his money used to be." - Unknown Author
Letter from the Publisher June 2012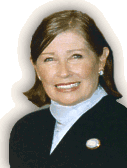 I wish to honor all the great men who influenced my life, especially the men I was never married to who just loved me, imparted knowledge and opened doors for me along the way; they include professors, publishers, bosses, friends and relatives. I loved my dad and appreciate more today than ever what he went through when he returned from battle in WWII. His love and kindness were an inspiraton to me always. There is also an army of great men that I never knew who totally inspired me through their contributions to life and the arts. Men who inspired me to be the best woman I could be in every way. God Bless you all and I thank you so much. 

Mother's Day Brunch at Bacara Resort & Spa was the 'bomb' 
complete with the best Bomb Cake in town. Chef Ron True is cooking up a storm at the Arlington Tavern, and the artistic New Indigo Hotel in Santa Barbara is featured this month. Our travel section has so many summer travel suggestions and travel tips. Wheels has some great event news for car lovers, train travelers and bike riders. BookBites has a few new cookbooks for entertaining and for vegetarians, as well as recipes for those who shop the Farmer's Markets. 
Entertainment has fun ideas for summer enjoyment, and the new dates for the Santa Barbara International Film Festival can be found here. Cody Hilton has some interesting news for teens. SIPS is full of fun beverage news, including upcoming wine festivals and fundraisers, as well as healthy beverage ideas. Take a look at the story on the Fiji Me party at Annenberg Beach House in Santa Monica, with photos of dancers and singers reveling in the Fijian spirit.
Our "Health Minded" section offers health and beauty secrets from the inside out. New spa venues for spring, and international hotel news abound this month, and sense of style is loaded with spring/summer art and adventure suggestions.
Be kind to the Dad in your life and perhaps use the recipes in our issue to please him, or grill him a steak using McCormick or Omaha Steak recipes. We have some helpful hints from a Del Frisco Executive Chef on BBQ grilling as well. Whatever you do with or for Dad make it memorable because it's his day and 'he's the man' on June 17th.
We hope your Father's Day is peaceful and happy. God Bless and we thank you for joining us this month. Look for summer holiday recipes and party ideas in July issue, which will be devoted to freedom, joy and happiness. If you have any questions regarding editorial or advertising rates please email us at: tolifebites@aol.com or writebc@aol.com.
Cordially,

If the best Mr. Obama has to offer is an endorsement from a woman whose claim to fame is a rendevous with John F. Kennedy, Jr. wearing nothing but blue lace underwear I hope you will consider strongly supporting Romney for President!
                              ______________________________________
Gerhard Schwaiger,

Tristan Mallorca

Excelsior Hotel,

Florence

Italy

Melia Hotel, Mallorca

Spain

Four Seasons Biltmore, SB

Secret

Garden

,

Santa Barbara

Almafi Dream, Olio e Limone SB

Villa d'Este,

Como

,

Italy

Best New Luxury Spa Resort

Best Chocolate Experience

Cannons Seafood,

Dana

Point

Bel-Air Hotel,

Los Angeles

Best Int'l Business Hotel

Melia Hotel,

Dusseldorf

Germany

Mullin Automotive Museum,

CA

Best International Flights

JetBlue, Southwest, American Eagle

Rose Petal Jam, B. Zatorska

Spago,

Beverly Hills

(Sherry Yard)

Four

Seasons Wine Bar

,

New York

Four Seasons Beverly Wilshire

Congratulations, You're the Best!
---
© 2008 Bonnie Carroll, All Rights Reserved