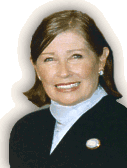 February 2006
A Valentine Letter From The Publisher
Dear Life Bites News Readers,
Welcome to our second Valentine edition. We consider this February issue a Valentine to all our friends and readers. Creating this travel, food, lifestyle focused publication is a labor of love, and it has been so rewarding to hear from so many of you regarding the content. Our publication has been described by readers as interesting, informative and a beautiful online offering that is on a par with the very best magazines currently on the web.
Every February 14th, candy, flowers, and gifts are exchanged between loved ones, all in the name of St. Valentine. This special day, which contains vestiges of Christian and ancient Roman tradition, is credited to Valentine or Valentinus, who, according to legend sent the first "valentine" greeting to the jailors daughter, a young girl he fell in love with while in prison. Before his death, it is said he wrote her a letter, which he signed 'From your Valentine' an expression that is still in use today. The romance tied to this story made Valentine one of the most popular saints in England and France during the Middle Ages, and has had an indisputable influence on amore throughout the world.
From Harry Winston, and Buccellati Jewelers to exquisite candy purveyors and luxurious design houses there will be a rush to provide a show of love in the form of the delicious and the divine to please that special Valentine on February 14th.
Happily, I live walking distance from Rodeo Drive, known to many as "the street of dreams' and I have easy access to all the delicious, decadent, and 'devil may care' gifts being sold in sublime designer venues like Tiffany, Lladro, Gucci, Fendi, Lalique, Geary's, Bvlgari, Cartier, Burberry, and so many more.
My first gift wish choice for Valentine's Day 2006 is pink diamond earrings from Harry Winston Jewelers; you know, the people who drape celebrities in diamonds at the "Golden Globe Awards" and "The Oscars." My second choice is a new traveling suit from Escada in The Regent Beverly Wilshire Hotel, my third choice is new luggage from Burberry, and my last wish is for a round trip ticket on British Air to visit Villa d' Este in Italy.
Chocolate is always associated with this day, and our Valentine gift guide is filled with options, including beautiful Boulle Chocolates, Marshall Field Frango Mints, and Diane Kron's K Sensual Chocolates, made with Chinese aphrodisiac herbs that are purported to intensify a woman's sexual pleasure.
What ever you do on Valentine's Day, and where ever you may be traveling in the world, I hope it is a loving and happy time for you. Thank you for joining us to read our latest issue of Life Bites News, and I'm sending you a big kiss to enjoy all through the sweetheart month. Please join us next month for extensive coverage of the Santa Barbara International Film Festival (SBIFF).
Cordially,

Bonnie Carroll
Publisher/Editor