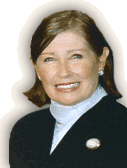 Letter from the Publisher
October 2008
Dear Life Bites News Readers,
October brings Octoberfest with all the wonderful food and fun. Don't miss our story on Brummis Restaurant, where every bite is a German treat. The change of weather also brings new recipes to our table, and new travel ideas for family vacations. Check the travel section for a few new ideas for the upcoming holidays. BookBites features the newly released book of Robert Wagner, which is as good a read as he is good looking, and the Wolfgang Puck-Barbara Lazaroff team have pulled off another great Food & Wine Festival in Los Angeles at Universal Studios. 
Our Chef/Hotel profile is all about TinselTown and the Renaissance Hollywood Hotel, as well as their magical new Spa Luce. What a great destination for travelers. Hollywood is filled with entertainment history, yet is so hip, with great restaurants, shopping and the Kodak Theatre.
Getting ready for ski adventures is nearly here and Switzerland, Germany, France and Italy are all waiting for you. Sjpecial rates are being offered by British Airways, Alitalia, and American. The Sking season is also perkulating here in the US. I'm certain Colorado, Utah and Calfornia will attract families nearby who are looking for fun within a budget, and many of these resorts have great packages.
Our wine and cocktail section is packed with wine news and some fun Halloween inspired cocktails. The Emmy Awards offered some exciting surprises. How about that "John Adams" and good for Alec Baldwin, Glen CloseKids and all the 2008 recipients. 
Well, who would believe Sarah Palin would get the whole country moving with here honest approach to handling a family and a government post. Obama thought he had problems with Hillary, but he was just beginning to wriggle. I congratulate John McCain for his wisdon and amazing judgement in selecting this no nonsense woman to be his Vice Presidential running mate. As I've said before, we are in a very serious sea of trouble, and need solid representation in Washington. This is not a time for a dress rehersal, and Obama may be a nice guy, but he has no experience. Really, think about this when you go into that polling station in November. We all love our County, and we need to be 20th century patriots and bring her safely through these perilous times. Forget Democrats or Republicans -- just vote your heart!  We need to vote John Mc Cain and Sarah Palin! 
We hope your October is memorable, filled with the warm colors of fall, and the good things in life. We hope you are continuing to enjoy our monthly offering on travel, food, and lifestyle, and we welcome you to contact us with any advertising or editorial questions
Cordially,



Bonnie Carroll
Publisher/Editor
            Opinions in this monthly letter are those of the publisher only.
CLICK HERE for Recipe of the Month from Twist Restaurant 
Be sure to watch the video clip in Travel Adventures this month!


You can click here to watch it as well.
---