"Don't ask what your Country can do for you, ask what you can do for your Country" John Fitzgerald Kennedy, President of the United States of America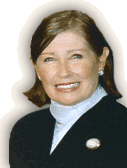 OCTOBER 2012
PUBLISHER'S LETTER
Dear Life Bites News Readers,
Fall is here and we hope you are enjoying it all with family and friends. The warm temperatures have extended summer vacation time for many, or created a different get-a-way perspective. People are staying at the beach rather than going to the mountains. Our hotel/chef feature this month is on a new property you will love, and we have some great restaurant/chef news in Culinary Coup. Susan Fenigar's STREET restaurant is amazing and the experience is as much fun as watching her do an interview. Susan's place is an amazing creative dishes and atmosphere for an evening out.
Epicurean Events is full of great food event tips and restaurant news. We have movie and entertainment news in TinselTown Tidbits, and some great recipes for fall and Thanksgiving. We will be featuring The Roof, a brainstorm of star chef Eric Greenspan, atop The Hotel Wilshire in Los Angeles in November, and Kathy Ireland will be on board for the Santa Barbara Rescue Mission's Downfield on the Bayou 11th Annual Fundraiser honoring Bob Bryant. 
We have hot travel and hotel news for scheduling trips abroad, and it is the time to be in Italy, France, Switzerland or just about anywhere because the tourists have gone home! Alitalia, Swissair, Air France and Virgin are offering great discounts. Look on our links page for contact information.
The Emmy's held some surprises and some expected awards. Modern Family's Latin Mama went viral when her dress tore and it became a 'booty' moment. The  GMK gifting suite at the W Hotel was buzzing with celebs and media to see the fabulous items being presented to Emmy nominees this year. I was delighted that Kevin Costner won and Emmy. 
Look for wine festival news in Sips, and unforgetable moments in Epicurean Events. BookBites has some fabulous cookbooks and a few take along books for reading on the plane.
An American Tango will premier at the Lobero Theatre, 33 E. Canon Perdido in Santa Barbara, on October 27 & 28th. Tickets for this special event are available at www.lobero.com  or www.statestreetballet.com (805)963-0761.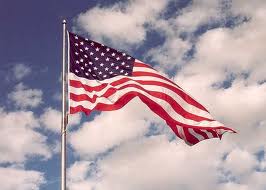 Election activity is bombarding everyone, and I will be putting my money on Romney to have the natural and acquired abilities to put things in order in the US, by the grace of God! Romney knows how to get people working, and how to give them their personal integrity, not a hand out to take them hostage. This Country was built on the hard work of our parents and grandparents, who came here to start a new life. We need to restore that same ethic and determination to earn the right to opportunity and the fruits of our labor. 
Another four years like the last may take us into a third world country status, or are we already there? It is tragic that no one could see that the last election was not a time for anyone to learn to be a president on the job. We desperately needed a skilled statesman and tested diplomat to lead us out of what was then a depression. I was backing Mrs. Clinton, and she would have handled it so well if given the chance. What happens now is life and death for America. Vote and think about what has happened and what needs to happen. Look at the mess we have been lead into and choose the candidate that will be best to lead us back into the light again.
Our kids need to be saying the 'pledge of allegiance' in schools. They need to know the words to our national anthem and they need to constantly be reminded of how lucky they are to be an American! I'd like to her our current President sing a solo of the National Anthem on national television soon.
Hope you enjoy the pumpkins, falling leaves, and good plates for the season!

Bonnie Carroll, Publisher/Editor
PS --- Who's giving your Country Away???
WHO WE ARE . . .
LIFE BITES NEWS
LBN Staff 2012
Bonnie Carroll, Publisher/Editor
Rosalie Frances, Contributor, tolifebites.com
Mary Hilton, Content Contributor/Marketing Director
Cody Chandler, Teen Times Columnist
Natasha Melikoff, Canada Reporter
Mike O'Connell, Photo/Video Director/Contributor
Website:cyberindustries.com
Additional contributing writers are included on an individual issue basis. Please contact the editor with questions regarding journalist assignments. Email:
writebc@aol.com
2115 De La Vina Street, Ste 31
Email contact preferred please
_________________________________________________________
Gerhard Schwaiger,

Tristan Mallorca

Excelsior Hotel, FlorenceItaly

Melia Hotel, Mallorca Spain

Four Seasons Biltmore, SB

Secret Garden, Santa Barbara

Almafi Dream, Olio e Limone SB

Villa d'Este, Como, Italy

Best New Luxury Spa Resort

Best Chocolate Experience

Cannons Seafood, DanaPoint

Bel-Air Hotel, Los Angeles

Best Int'l Business Hotel

Melia Hotel, Dusseldorf Germany

Mullin Automotive Museum,

CA

Best International Flights

JetBlue, Southwest, American Eagle

Rose Petal Jam, B. Zatorska

Spago, Beverly Hills

(Sherry Yard)

Four Seasons Wine Bar, New York

Four Seasons Beverly Wilshire

Congratulations, You're the Best!
---