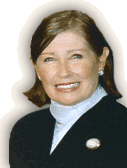 JULY 2013  LIFE BITES NEWS
PUBLISHER'S LETTER
Dear Life Bites News Readers,
HAPPY 4TH OF JULY and we hope you are enjoying your summer with family and friends. Our hotel/chef feature this month is on Hotel Albuquerque at Old Town, a charming little jewel box with a history, where Garduno's family restaurant has found a new home. La Crepe Michel, owned by Claudie and son Marc offer a change of flavors in Albuquerque, and take an air balloon adventure with me on Rainbow Ryders of New Mexico. Please join me on www.1340ktov.com to listen to fun travel and hot topics conversation with award winning radio show host Nancy stapp on "Breakfast with Nancy" Monday's 7:20 a.m. Listen to show links on Nancy's page.
Sips has some great wine festival news from Puglio, and Culinary Coup is full of  great holiday food tips, La Crepe Michel review and Las Vegas restaurant news. SBIFF Film festival news in TinselTown Tidbits along with news from US and abroad. Look for food festival events to enjoy around the world. We send our condolences to the family of James Gandolfini who suffered a fatal heart attack while on vacation in Italy with his 13 year old son Michael. Gandolfini was the star of the HBO "Spranos" and was on his way to a film festival in Sicily, Italy.
Santa Barbara's I Madonarri Chalk Painting Festival drew thousands of visitors from around the world to view the art below the Santa Barbara Mission, and El Encanto reopened in Santa Barbara, with a charming French chef at the helm in their kitchen.  BookBites has some fabulous take-along books for reading on the plane. Calabria Italy is the place to be in July and August; so many food, wine, onion and historic festivals - so little time! Visit: www.touriscalabria.it - www.viaggiareinpuglia.it.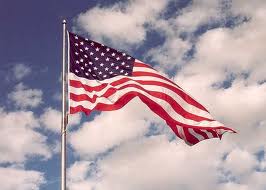 The shocking revelations about every American's total invasion of privacy just keep coming. Snowden should be given a medal for having the courage to say "the emperor is not wearing any clothes" by spilling the goods on what is really happening with US security. The 4th of July is a day to remember how precious our freedom is and re-evaluate what we may need to do to protect our country and every American from careless leadership, as well as foreign enemies. 
Our kids need to be saying the 'pledge of allegiance' in schools. They need to know the words to our national anthem and they need to constantly be reminded of how lucky they are to be an American!
Happy Birthday to my daughter Mary and my darling grandson Leo . . . you are loved so much!
Cordially,

Bonnie Carroll, Publisher/Editor                      
4th of July Healthy Egg-cellent Breakfast Quesadilla courtesy of Pritikin Longevity Center
Ingredients
1 cup diced assorted vegetables (the more colors the better!)

½ cup egg whites

¼ teaspoon freshly ground black pepper

1 whole-wheat, low-sodium lavash thin bread

3 Tablespoons  shredded fat-free mozzarella cheese

1 Tablespoon chopped fresh cilantro leaves (optional)

2 Tablespoons fat-free sour cream

¼ cup pico de gallo (no salt added) or no-salt-added salsa (such as Enrico's brand)
Procedure
In a medium nonstick skillet, sauté vegetables until beginning to brown.  Add egg whites and scramble.  Season with black pepper.

On a warm griddle or flat-top grill, place lavash thin bread and let the side facing the heat get hot.

Turn the bread over on the griddle or grill, and sprinkle the cheese on top side.

On half of the top side, spread the vegetable scramble and cilantro.

When the cheese begins to melt, fold the thin bread in half to cover the vegetables.  Press firmly, using a tool like a large firm spatula or bottom of a pan.  Flip on the other side, grill for about 2 minutes, and press.

Remove from heat.  Cut quesadilla into four pieces.  Serve two pieces per person with fat-free sour cream and salsa on the side.
__________________________________________________________________________________
LIFE BITES NEWS . . . Who We Are
LBN Staff 2013
Bonnie Carroll, Publisher/Editor
Rosalie Frances, Contributor, tolifebites.com
Mary Hilton, Content Contributor/Marketing Director
Delia Csipkay, Contributor
Christine Redlin, Entertainment
Cody Hilton, Teen Times Columnist
Natasha Melikoff, Canada Reporter
Mike O'Connell, Photo/Video Director/Contributor
Isabella D'Angelo, Rome Correspondent
Additional contributing writers are included on an individual issue basis. Please contact the editor with questions regarding journalist assignments. Email: writebc@aol.com
Website: Cyberindustries.com
LBN
2115 De La Vina Street, Ste 31
Santa Barbara, CA 93105
805-845-9976
Email contact preferred please
___________________________________________________________________________________________________________
Ron True, Arlington Tavern

Thierry Blouet, Cafe des Artes

Chateau Laurier, Ottawa Canada

Ascent, Tenaya Lodge at Yosemite

Four Seasons, Santa Barbara

Fairmont Tremblant, Quebec Canada

Green Martini, Cafe des Artes

Best Steak & Seafood House

Best New Int'l Luxury Resort

Hilton Hotel, Puerto Vallarta

Natl Art Museum of Canada

Le Cordon Bleu, Ottawa Canada

Hilton Hotel, Puerto Vallarta

Best Restaurant City View

On the Roof, Wilshire Hotel LA

Best Ethnic Restauants LA

"Petrossian Paris" and "Street" LA

Best Int'l Business Hotel

Four Seasons International

Café Verde, Ojai Valley Inn

Valley Floor Yosemite National Park

Grand Hotel Convento di Amalfi, Italy

Best International Flights

Air Canada & US Airlines (Mexico)

JetBlue, Southwest, US Airlines

Best Intl Epicurean Event

XIII Intl Gourmet Festival, Mexico

Bracebridge Dinner, Yosemite

Raising The Bar, Williams & Eber

Congratulations, You're the Best!
---