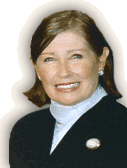 Letter from the Publisher
September 2008
Dear Life Bites News Readers,
September is a great time for traveling, especially in Europe; all the tourists have gone home, and the real world-travelers are there! The weather in Italy, Switzerland, France, or just about any place abroad is perfect for sightseeing, outdoor dining, window shopping or just strolling on the Via Veneto with a special someone.
Our September issue is filled with great stories this month. We have featured a great hotel in Rimini, and offer news on some outstanding dining venues in California. Check out the upcoming events in the travel section, and visit our culinary coup page for exciting news from chefs around the world.
Kids will be going back to school, and Cody Hilton has some new ideas that are helpful. Our cocktail/wine section has great new recipes and wine recommendations, and our gift guide offers some Fall favorites. Thanks to all the world athletes who gave us pride and thrills during the Beijing Olympics. Who will ever forget that opening ceremony extravaganza!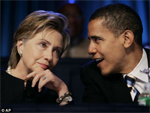 Was Obama smart eough or unbiased enough to choose Hillary as VP? Absolutely not! The truth is that Senator Biden should be the Presidential hopeful, not Obama, and the only reasonable nomionation I can see for Obama is an Oscar for the best performances he is giving imitating his competition and past Presidents. This guy is an actor. He seems to have a serious problem working with women and has totally insulted a women who deserved to be treated with the utmost respect, a woman who is far more qualified than Obama to lead this country. Obama does not have any experience for the job, and since Biden will not be President, he is only the Vice President, nothing has changed. Even if Obama had 'gotten out of his own way' and selected Hillary, which would have helped him, he would not have listened to her on anything; that is why he is dangerous. As I said, we need to elect someone we know and trust. We need to elect someone who is not suffering from a superiority complex. We need to elect someone who can effectively handle the extremely serious problems our Nation is facing. We need to elect John Mc Cain and Sarah! 
We hope your September is memorable, and filled with all the good things in life. We hope you are continuing to enjoy our monthly offering on travel, food, and lifestyle, and we welcome you to contact us with any advertising or editorial questions
Cordially,



Bonnie Carroll
Publisher/Editor
Opinions in this monthly letter are those of the publisher only.
CLICK HERE for Recipe of the Month from Karen Evenden 
Be sure to watch the video clip in Travel Adventures this month!


You can click here to watch it as well.
---