"The future starts today, not tomorrow."  Pope John Paul II
November 2011

LETTER FROM THE PUBLISHER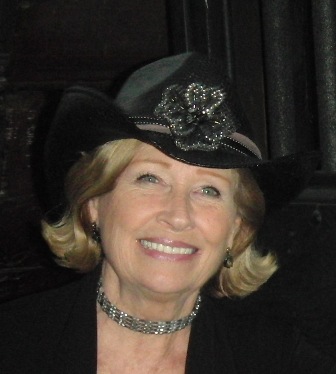 Dear Life Bites News Readers,
Happy Thanksgiving! This issue includes stories on hotels and chefs, including the reopening of the historic Bel Air Hotel, featuring a new restaurant by Wolfgang Puck. Our Book Bites section has some great new cookbooks that would be wonderful holiday gifts for family and friends. Our story with photos on Santa Barbara International Film Festival Michael Douglas Excellence in Filn Award at the Four Seasons Biltmore is in TTT. This month you will find close to home features, as well as features on family friendly destinations.  Sips has some wonderful holiday drink ideas, as well as wine festival news.
Entertainment news and fun film tips are seen in TTT, and Sense of Style has a bevy of cultural updates. We are running travel news on holiday trips being offered throughout the world, and assisting our tourism and travel freinds with their promotions during this challenging economic period. Use the tourism board offices for helpful information. We have them listed on our links and archive page. They all have special offers for winter travel, which is the best time to be anywhere the snow is if you ski or enjoy snow sports.
We have some great recipes for Thanksgiving, and recommendations for where to eat out if you are not cooking. Health minded is filled with new and unique products; We have a bevy of chef news for you; lots of changes and exciting new menus. Below is a great quick turkey gravy from Mc Cormick, and a fantastic Texas style chili for hungry football fans. The Apple Pancakes will be a perfect breakfast for visiting family. Bon Appetit!
Thanks for joining us this month.
Cordially,

          APPLE PANCAKES Recipe from Book ROSE PETAL JAM
Makes 8 pancakes
These are small sweet pancakes served for breakfast or afternoon tea. My grandmother placed whole apple slices on the batter while it was sizzling in the pan.
Ingredients:
2 eggs, 12 fl. oz milk, 2 tablespoons superfine sugar, 11 oz self rising flour, 4 small eating apples, 2 oz unsalted butter for frying, and powdered sugar for decoration.
Whisk the eggs, milk, and sugar together, then fold in the flour. (These pancakes are like pikelets and need to be thick and fluffy so it is best not to use an electric mixer). Add a pinch of salt, cover and put aside for 30 minutes. Peel the apples, cut into halves, de-core and slice thinly. Melt a knob of butter in a hot frying pan and add a dollop of the batter mix to form a pancake. Lay one or two slices of apple on top of the batter then fry for a couple of minutes. Turn over and cook the other side. Sprinkle with icing (powdered) sugar and serve hot.

Campbell's Green Bean Casserole
2 cans (10 3/4 ounces each) Campbell's® Condensed Cream of Mushroom Soup (Regular, 98% Fat Free or Healthy Request®)
1 cup milk
2 teaspoons soy sauce
1/4 teaspoon ground black pepper
8 cups cooked cut green beans
2 2/3 cups French's® French Fried Onions
Stir the soup, milk, soy sauce, black pepper, beans and 1 1/3 cups onions in a 3-quart casserole.
Bake at 350°F. for 25 minutes or until the bean mixture is hot and bubbling.  Stir the bean mixture.  Sprinkle with the remaining onions.
Bake for 5 minutes or until the onions are golden brown.
Five Tasty Twists on Campbell's Green Bean Casserole
For added crunch, add ½ cup sliced almonds to the onion topping.
For bacon lovers, add 4 slices bacon, cooked and crumbled, to the bean mixture.
For a festive touch, stir in chopped red pepper with soup.
For cheese lovers, stir in 1 cup shredded Cheddar cheese with soup. Omit soy sauce. Sprinkle with an additional 1/2 cup additional Cheddar cheese when adding the remaining onions.
For Golden Green Bean Casserole, substitute Campbell's Condensed Golden Mushroom soup for Cream of Mushroom soup. Omit soy sauce. Stir in 1/2 cup chopped red pepper with the green beans.
LBN Staff 2010
Bonnie Carroll, Publisher/Editor
Rosalie Frances, Contributor, tolifebites.com
Mary Hilton, Content Contributor/Marketing Director
Delia Csipkay, Contributing Editor
Cody Chandler, Teen Times Columnist
Natasha Melikoff, Montreal Reporter
Mike O'Connell, Photo/Video Director/Contributor
Isabella D'Angelo, Rome Correspondent
 Additional contributing writers are included on an individual issue basis. Please contact the editor with questions regarding journalist assignments. Email: writebc@aol.com
LBN Offices
2115 De La Vina Street, Ste 31
Santa Barbara, CA 93105
805-845-9976
Email  contact preferred please
LBN Best of 2010

Best Hotel Chef US

Ritz Hotel, Half Moon Bay, CA  

Chef Soloman

Best International Chef 

 Guy Savoy, Paris/Las Vegas

Best International Hotel

Excelsior Hotel, Florence Italy

Best American Hotel Spa

Spa Luce, Renaissance Hollywood

Best Beach Destination 

Kaanapali Beach, Hawaii

Best U.S. Hotel

Waldorf Astoria, NY

Best Bed & Breakfast

Cheshire Cat, Santa Barbara

Best Cocktail    

Amalfi Bliss Martini – Olio Pizzeria SB

Best Steak House    

Ruth's Chris Beverly Hills

Best Int'l Luxury Resort

Villa d'Este, Como, Italy

Best New Luxury Spa Resort

Laguna Shores Marriott, CA

Best Spa Skin Treatments

La Prairie – Beverly Hills Hotel

Best Chocolate Exerience

Jessica Foster Truffles, Santa Barbara

Best Hotel View

Hassler Hotel, Rome Italy

Best Restaurant View

Blue Water Resort, Antigua

Best Sunday Brunch

Bel-Air Hotel, Los Angeles

Best Int'l Vacation Hotel

Las Dunas, Malaga Spain

Best Int'l Business Hotel

W Hotel, New York

Best Spa Cafe Menu

Bacara Resort Spa Café, Goleta, CA

Best New Museum

Mullin Automotive Museum,  CA

Best Museum Café US

Santa Barbara Museum of Art Cafe

Best Castle Tour

Hearst Castle, Cambria CA

Best Ocean Destination

Grand Hotel, Rimimi Italy

Best International Flights

Air Canada, Virgin Airways

Best US Flight

JetBlue, Southwest, American Eagle

Best Epicurean Event

Puck/Lazaroff

American Food & Wine Festival, LA

Best American Chef

Joachim Splichal

Best Dessert

Spago, Beverly Hills (Sherry Yard)

Best Wine List 

Four Seasons Wine Bar, New York

Best Business Traveler Hotel

Peninsula Hotel, Beverly Hills, California

Best Bar 

Maestro's, Los Angeles

Best Historic Hotel

Roosevelt Hotel, Hollywood CA

Best Film  

Eat, Pray, Love

Best Book

Live, Love, Eat, Wolfgang Puck

 

Congratulations - You're the Best!!!
---