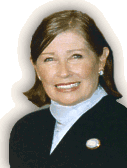 Merry Christmas & Happy New Year

Letter from the Publisher
December 2007
Dear Life Bites News Readers,
Well, another year of lifestyle trend issues is coming to an end. We thank you for your continued support, and hope you will enjoy this December issue, which contains some beautiful photos of Puerto Vallarta, the art, the food and the beauty of Mexico. The Spa at the Biltmore Four Seasons Santa Barbara is featured in our Spa Baby Secrets section, and some wonderful Santa Barbara dining destinations are featured as well.
The Best of 2007 list has been released, and we hope our winners will be pleased with this annual honor. Happy belated birthday to Cody Chandler Hilton, our cub reporter, who celebrated his special day with his family on November 22. Next month is also the 3rd birthday of LBN, and we will be celebrating with an eNews blast to thank our readers, contributors and supporters.
Cities all around the world are lighting up for the holidays, including Rodeo Drive in Beverly Hills, and the historic Christmas Tree on the Beverly Wilshire Hotel. It is a very busy shopping time, and people are out taking advantage of the sales. Visit our Holiday Gift Guide, perhaps you will find something just right for a loved one. Our Book Bites section has some wonderful books to enjoy during the holidays, and our travel section is brimming over with exciting escape ideas.
Don't miss the wonderful holiday recipes, and exciting food event news from Mexico. We wish you happy holidays, and thank you for being a part of our LBN family.
Cordially,

Bonnie Carroll
Bonnie Carroll, Publisher/Editor
Cybermation Industries Web Creations
All our contributors and advertisers