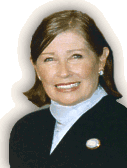 December 2005

Letter From The Publisher
Dear Life Bites News Readers,
The Holiday Season is here and our December issue is filled with lifestyle news from around the world, including a holiday gift guide, some wonderful book selections, a bevy of spa destinations to bring in the New Year with a new you, holiday beverages and recipes, and some great kid stories by cub reporter Cody Hilton. Our Tinsel Town Tidbits this issue includes an interview with my favorite actor George Clooney, and some additional celebrity news items.
Happy Birthday Cody Chandler Hilton, November 22nd
For most Christians, the Christmas season begins on the Sunday nearest November 30. In many countries, people use special Advent calendars or Advent candles to keep track of the 24 days before Christmas. Each evening, the candle is lit and then burned down to the next date. By Christmas Day, the entire candle has melted. During the Christmas season, many churches display a creche (Nativity scene). It shows figures of Mary and Joseph praying over the infant Jesus in the stable. Figures of the Magi, angels, shepherds, and various animals surround the Holy Family.
The custom of giving gifts to relatives and friends on a special day in winter probably began in ancient Rome and northern Europe. In these regions, people gave each other small presents as part of their year-end celebrations. Today, Santa Clause brings presents to children in many countries, including the United States, Canada, and Australia. Some countries have their own version of Santa Claus. Feasting, decorations, including the Christmas tree and wreath, carols and cards are all a part of this wonderful holiday time that brings friends and families together.
Our January issue will be the celebration of our 1st year anniversary online. I thank you so much for your ongoing support during 2005, and we hope you will keep reading and provide continued interest and support in 2006. We have many great stories on venues throughout the world scheduled for the coming year, and we hope you will travel along with us by reading the monthly issues.
Merry Christmas, Happy Chanukah, and a Joyous Holiday Season to all.
Cordially,

Bonnie Carroll
Publisher/Editor
Holiday Recipes
Positively Pumpkin Reduced Fat Cheesecake
Cherry Crisp