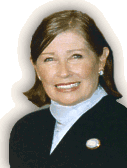 November 2005
Letter From The Publisher
Dear Life Bites News Readers,
Thanksgiving is a special time for us in America, and a time that brings families together for traditional feasts of the day. For your enjoyment I have attached a few holiday inspired recipes from Jean Mettinger, the chef and owner of La Cachette Restaurant in Los Angeles.
This issue includes a profile on Loews Santa Monica Beach Hotel, healthy food ideas from Little Dix Bay Spa, some exciting travel adventures in the California avocado country, and some recommended reading in BookBites. We welcome you to peruse our special holiday gift guide for unique items to please your friends and family members, and read up on the latest pleasures that await visitors to Ecuador and Mexico.
Europe's Finest Cuisine will be tasted by food professionals from all around the world from November 29 to December 1 in Paris. Renowned for its fine foods and elegant restaurants, Paris will host a three day business gathering in food ingredients marketing; Fi-Europe 2005 at Paris Nord Villepinte. Opera begins at Teatro dell-Opera in Rome. Since its foundation in the 19th century, Teatro dell'Opera has continued to stage magnificent productions, many of which have been truly historical. In fact, the first performance of Puccini's TOSCA took place as part of Teatro dell'Opera's 1899-1900 season. La Scalla in Milan also has an exciting season ahead.
We thank you for reading Life Bites, and for your support during our first year of publication. Our goal is to provide interesting and informative stories on travel, food and lifestyle to our readers, and the coming year promises to bring you along on trips to new and exciting international destinations. As we approach 2006, we welcome any comments you may have, and invite you to become an advertising partner. Please contact us at TOLIFEBITES@aol.com or writebc@aol.com.
Cordially,

Bonnie Carroll
Publisher/Editor
A THANKSGIVING WITH STYLE
Recipes by Jean Mettinger, owner/chef La Cachette Restaurant, Los Angeles
www.lacachetterestaurant.com