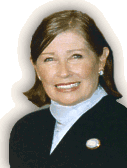 July 2005
Letter From The Publisher
Happy Birthday America!
Dear Life Bites News Readers,
July 4, 1776 started an Independence Day celebration that is considered to be America's most patriotic holiday. July 4 th was also the birthday of President Calvin Coolidge, and Movie Mogul Louis B. Mayer, along with many other charismatic Cancer born celebs. Other world destinations celebrating their independence this month include France on July 14th, The Bahamas on July 10th, and Canada on July 1st. In America we celebrate this day with barbecues or picnics that include BBQ ribs, chicken, hot dogs, and hamburgers, served with sliced tomatoes, cole slaw, potato salad, baked beans, pie, ice cream and a variety of cold beverages. This all American food fest is usually followed with a fireworks display to commemorate these words: "We hold these truths to be self evident that all men are created equal, that they are endowed by their Creator with certain unalienable Rights, that among these are Life, Liberty and the pursuit of Happiness." Thomas Jefferson (1743-1826).
The chefs at La Costa Resort grace our Hotel/Chef page, and we included another feature highlighting the cuisine at The Crescent Hotel, a Beverly Hills boutique property. Enjoy a review of the AAA five Diamond Simpson House Inn, a charming B&B in Santa Barbara, California, and a delicious visit to the WineCask restaurant, a favorite of the late Julia Child. We have recipes for two luscious new cocktails, and a health cocktail from Deepak Chopra's Wellness Center. Our cub reporter Cody Hilton will take you to The Pharaohs World, the children's exhibit at LACMA, and also the chalk art competition at the Santa Barbara Mission.
We have ticket information on Tutankhamun (King Tut), which is the hot ticket to have for a magnificent tour of the Egyptian exhibit at LACMA until November 2005. The Santa Barbara Visitors Bureau has published a new visitor's guide to promote businesses who support the farmers, growers and vintners in their area, and Tinseltown Tidbits features a profile on Donald Trump, and hot celebrity news.
We hope you enjoy reading our online magazine for July, and we welcome you to register with us this month. Please feel free to contact me at writebc@aol.com with any comments or questions you may have regarding editorial content or advertising to promote your products or services. Happy Birthday to all the people celebrating their independence throughout the world, and to every American citizen; especially our armed forces who are defending the peace for those in foreign lands.

Warm regards,


Bonnie Carroll
Publisher/Editor
P. S.
For your 4th of July enjoyment I have attached a recipe that was created by my dear Aunt Dolores Joyce Stein in the 1940s. It is a fantastic potato salad that our whole family loved and looked forward to enjoying at our holiday picnics each summer.