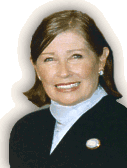 July 2007
Letter from the Publisher
Dear Life Bites News Readers,
Welcome to our July issue, which is filled with some great travel information, from around the country and around the world. The Signature W Hotel Seattle and news on 'What's Happening in Seattle' can be seen in this issue, along with tidbits on exciting chef activities. Forth of July is always a great American holiday for everyone, and Cody Hilton has some fun ideas for kids to enjoy. Cannes news and other Hollywood news is included, as well as some greast gift ideas for summer fun.
This issue has news from Santa Barbarat, with great ideas for summer family adventure. You will find information on a variety of upcoming art exhibits and musical venues around the country. Look for the latest news on summer and fall family vacation spots in our upcoming issues.
Thanks for joining us, we hope you enjoy our publication, and we welcome any editorial or advertising inquiries.




Bonnie Carroll
Publisher/Editor
CLICK HERE for 4th of July Recipe
"Lemon Chipotle Chicken Skewers with Mexican Rice"
From Omaha Steaks www.omahasteaks.com.
CLICK HERE to read "Bravehearts Welcome American Women to Scotland"
Be sure to watch the video clip in Travel Adventures this month!


You can click here to watch it as well.