"We will fight until hell freezes over, and then we will fight on the ice." ND Forever!



LETTER FROM THE PUBLISHER
December 2012

Merry Christmas, Happy Holidays & Happy New Year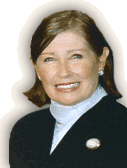 Dear Life Bites Readers,

We wish you a Merry Christmas and Happy Holidays. We have some great traditional recipes and fun family destinations for December. Much of this issue is filled with travel, food, event and spa stories on beautiful Puerto Vallarta Mexico, where we attended the XVIII Festival Gourmet International; a collective of master chefs, foodies enjoying the colors and flavors of mexico.
The Newly opened all inclusive Hilton Hotel and Resort in Puerto Vallarto is magical, and their Ki Spa has a floatation pool that is blissful. Once again we visit the Santa Barbara Rescue Mission for Thanksgiving, where everyone had a good reason to be grateful. We look forward to the the December 23rd performance of the Nut Cracker Ballet at the Granada Theatre to bring in Christmas with a special warmth and happiness.
A photo has been sent over the internet of Obama as Christ...how many of you are considering him as the Anti-Chirst???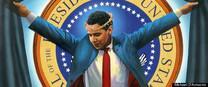 Movie lovers are all talking about "Anna Karenina" "Flight" "Lincoln" and "Sessions." Robert De Niro will be honored with the SBIFF Kirk Douglas Award in December. Cody Hilton celebrated another birthday on November 22nd and has some great film news and car care advice for your consideration.

Sips has a great tequila tasting from a professional at CasaMagna, and Chef Theirry Blouet and Chef Javier Placencia share a Christms Green martini recipe for your holiday enjoyment. Christmas trees are going up in every community throughout the world, and Santa Barbara lit their tree up just before their annual Parade on State Street. I always enjoy the lighting event at Rockefeller Center in New York, and the show televised this year was a star filled amazing celebration of Christmas. I just never cease to be amazed at the go for it spirit and determination to rise above adversity of New Yorker's . . . they are the best. Keep praying and sending donations to help them.

I hope you will join us in remembering our soldiers fighting in foreign lands and pray for their safe return to their families. God bless them, and God bless America in these challenging times. May the flag of freedom fly now and forever. Please pray for peace.

Merry Christmas to you, your family and dear friends. Thank you to all who contribute to LBN, and to the many readers who keep coming back.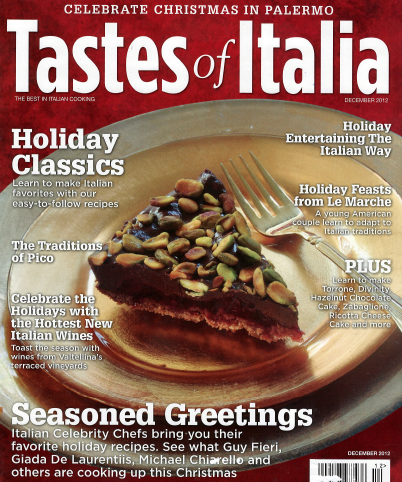 Please enjoy a wonderful Pico Italy Tozetti recipe Lauren Birmingham Piscetelli included in her holiday story in Taste of Italia Magazine. Lauren  has been a friend for over seven years. She created a wonderful "Cooking Vacations" business that has become renowned and now generates stories and fine recipes on different destinations in Italy.
Cordially,


Bonnie Carroll
Publisher/Editor
LBN DECEMBER PARTY IDEAS

Budget.

List every possible item you may need and project the costs. Figure out where you can afford to splurge and where you must cut back. At the end of the event, you can compare your actual costs to the projected and see where you saved.




Plan for the masses.

Whatever you thought to order for food and drinks, double it. This is a time for all of your friends to come together so you have to accommodate everyone, have options!




Music

. Music will keep the party going so make sure you have a DJ who knows how to control a room or asks friends for song suggestions and comprise a playlist on your iPod.




Have fun!

Remember, you're planning a party! If the decorations don't show or you run out of hors d'oeuvres – you're surrounded by your friends, colleagues, family – they're all drinking and dancing and most likely haven't noticed.
Ideas from Jon Gabel, the CEO of Joonbug.com
LBN Staff 2010
Bonnie Carroll, Publisher/Editor
Rosalie Frances, Contributor, tolifebites.com
Mary Hilton, Content Contributor/Marketing Director
Cody Chandler, Teen Times Columnist
Natasha Melikoff, Montreal Reporter
Mike O'Connell, Photo/Video Director/Contributor
Isabella D'Angelo, Rome Correspondent
Additional contributing writers are included on an individual issue basis. Please contact the editor with questions regarding journalist assignments. Email: writebc@aol.com
LBN Offices
2115 De La Vina Street, Ste 31
Santa Barbara, CA 93105
805-845-9976
Email contact preferred please
Gerhard Schwaiger,

Tristan Mallorca

Excelsior Hotel, FlorenceItaly

Melia Hotel, Mallorca Spain

Four Seasons Biltmore, SB

Secret Garden, Santa Barbara

Almafi Dream, Olio e Limone SB

Villa d'Este, Como, Italy

Best New Luxury Spa Resort

Best Chocolate Experience

Cannons Seafood, DanaPoint

Bel-Air Hotel, Los Angeles

Best Int'l Business Hotel

Melia Hotel, Dusseldorf Germany

Mullin Automotive Museum,

CA

Best International Flights

JetBlue, Southwest, American Eagle

Rose Petal Jam, B. Zatorska

Spago, Beverly Hills

(Sherry Yard)

Four Seasons Wine Bar, New York

Four Seasons Beverly Wilshire

Congratulations, You're the Best!
---