TRAVEL ADVENTURES   .    .    .
HISTORIC LA FIESTA PEQUENA 2021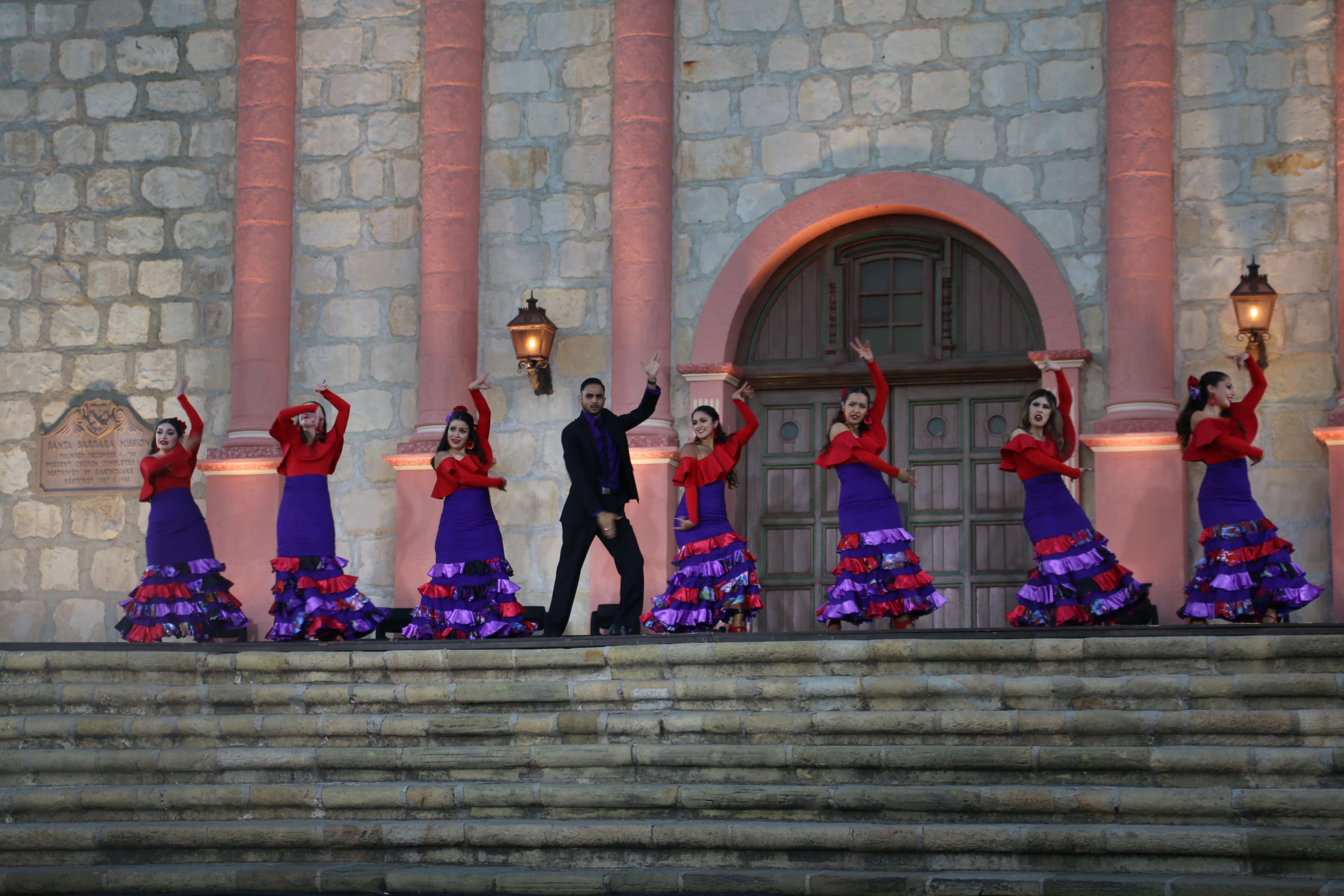 Flamenco Dancers Perform on Steps of Old Santa Barbara Mission
Despite Pandemic Challenges Old Spanish Days Beloved Event was Preserved on Film for Community Viewing Forever
By Bonnie Carroll
The 2021 Old Spanish Days Fiesta scheduled for August 4-8 became a quick change and cancel challenge for the Old Spanish Days board and La Presidente, Stephanie Petlow. Due to pandemic restrictions many of the scheduled events for this year were cancelled, including the 750 horse El Desfile historico traditional parade, children's parade, Noche de Ronda in the Courthouse Sunken Garden, El Mercado De La Guerra and the public viewing of La Fiesta Pequena on the steps of the Santa Barbara Mission.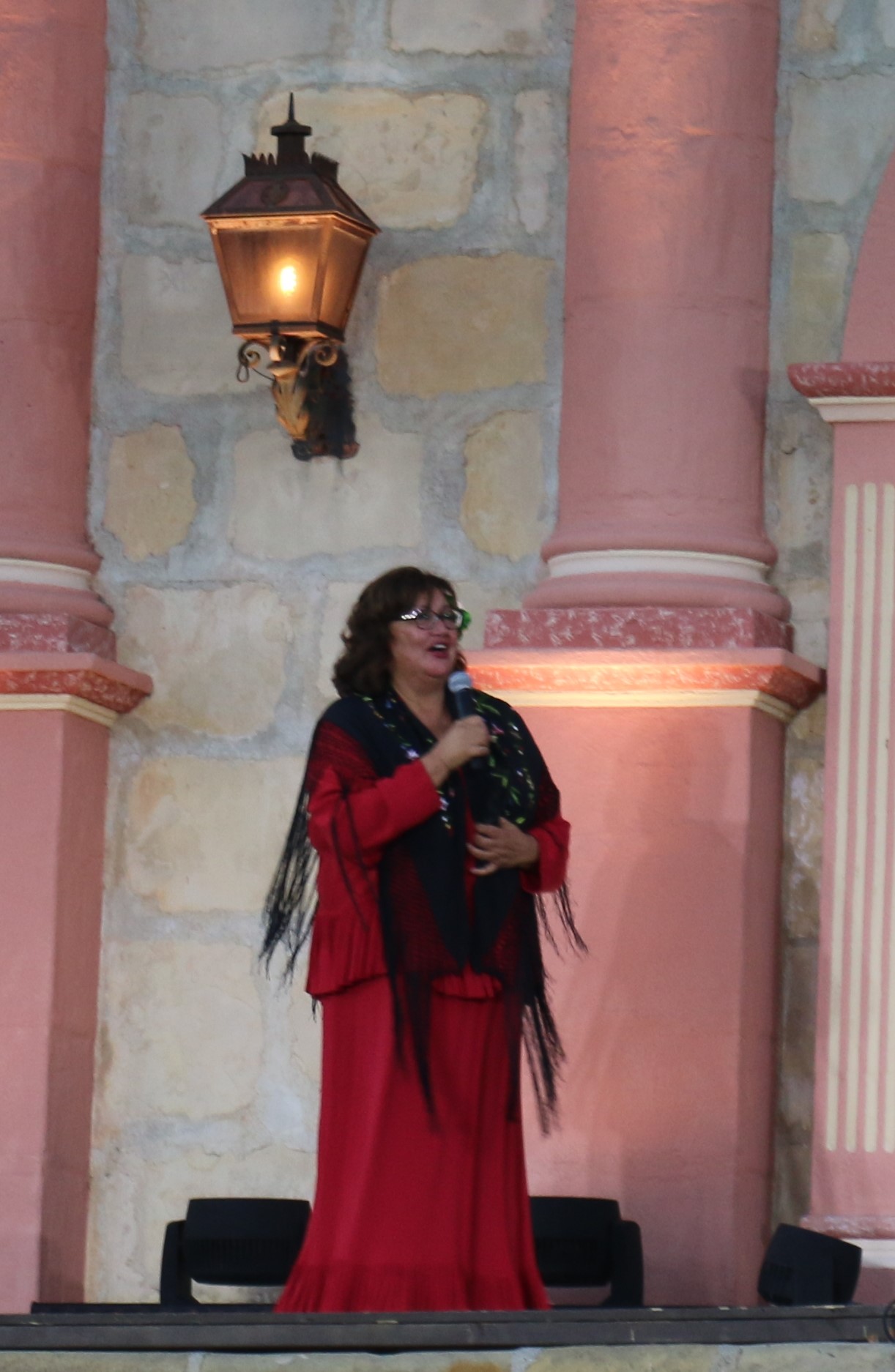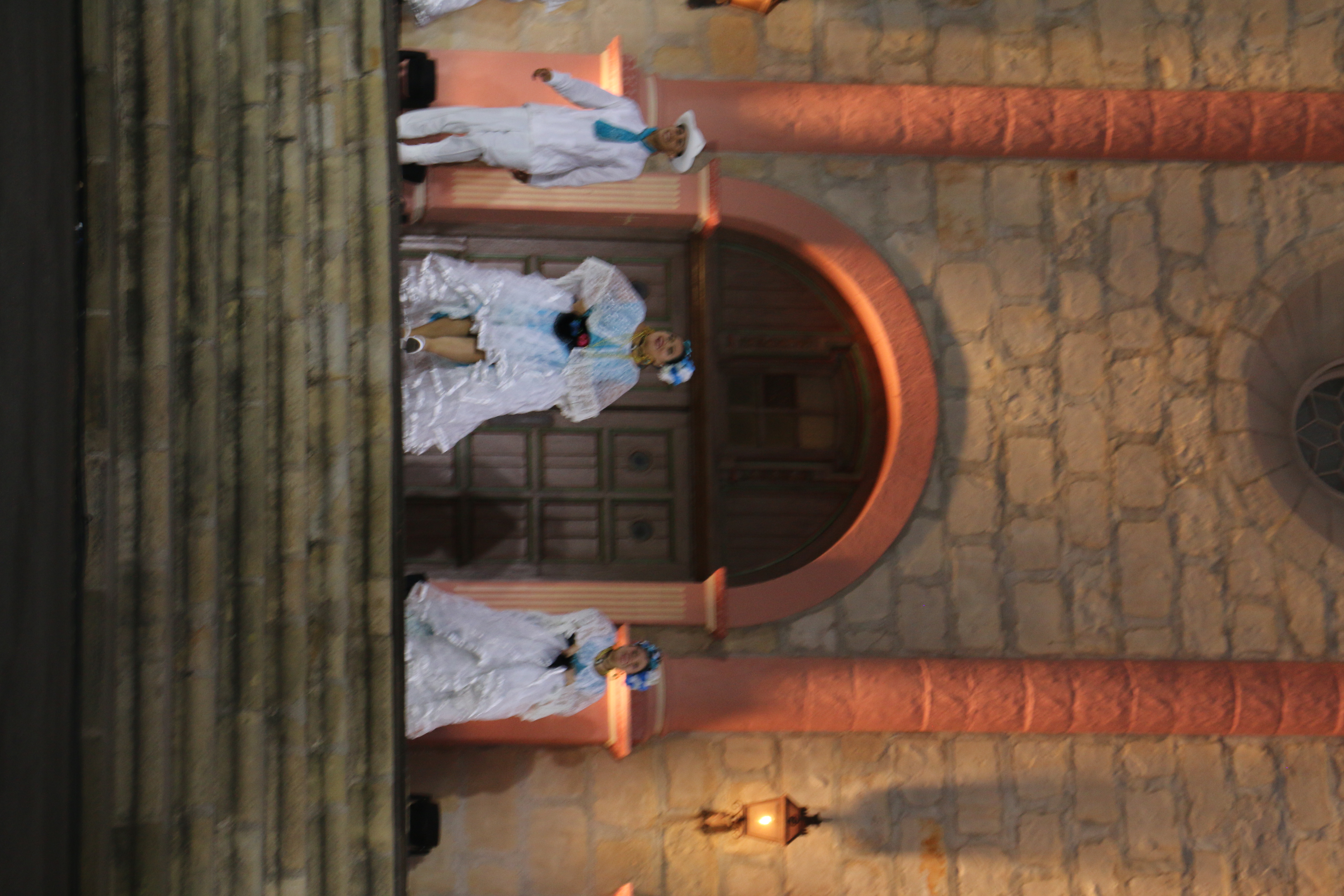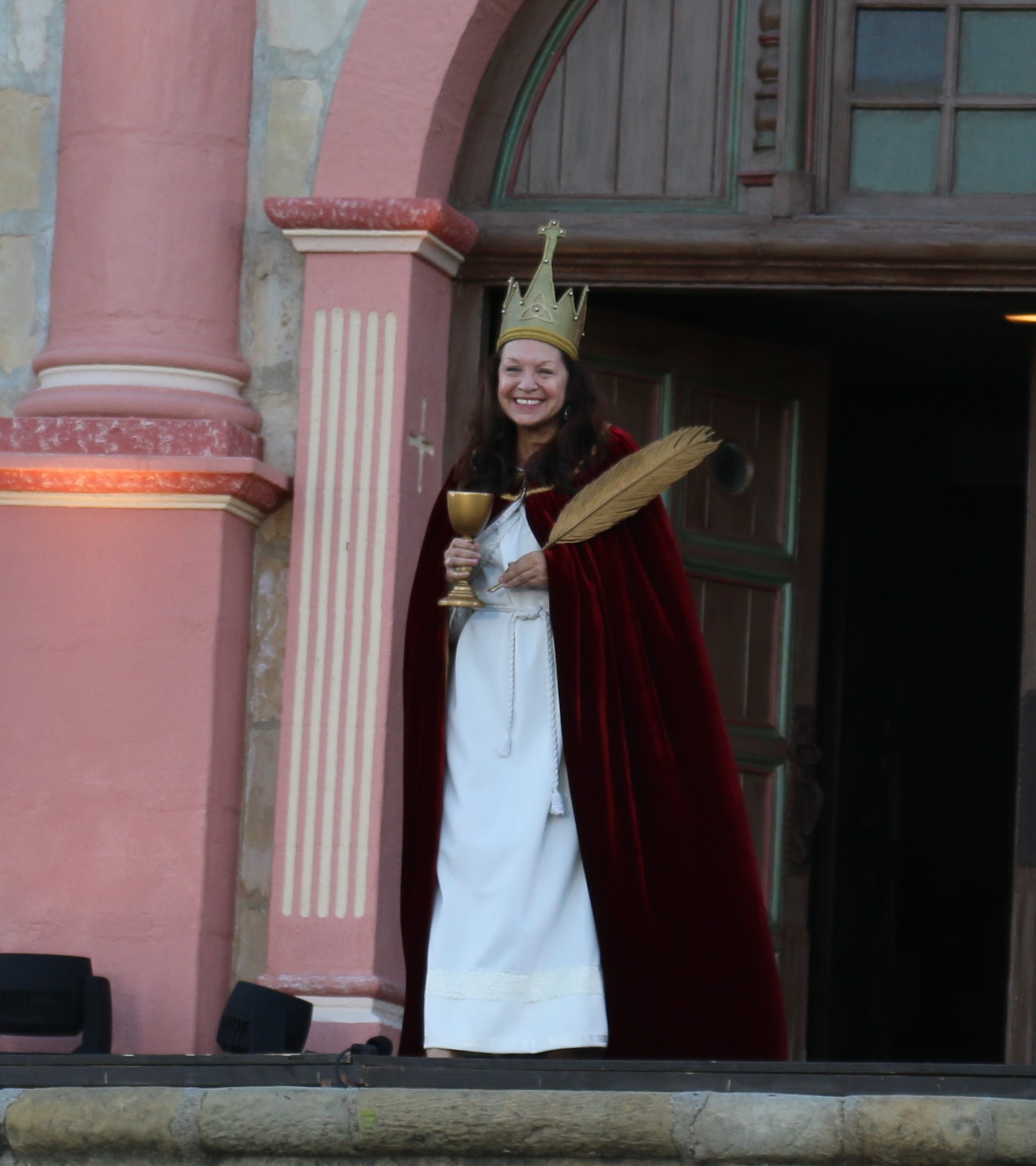 Santa Barbara Mayor Cathy Murillo welcomes 2021 La Fiesta Pequena Dancers & Saint Barbara

However, many significant events were held during the week and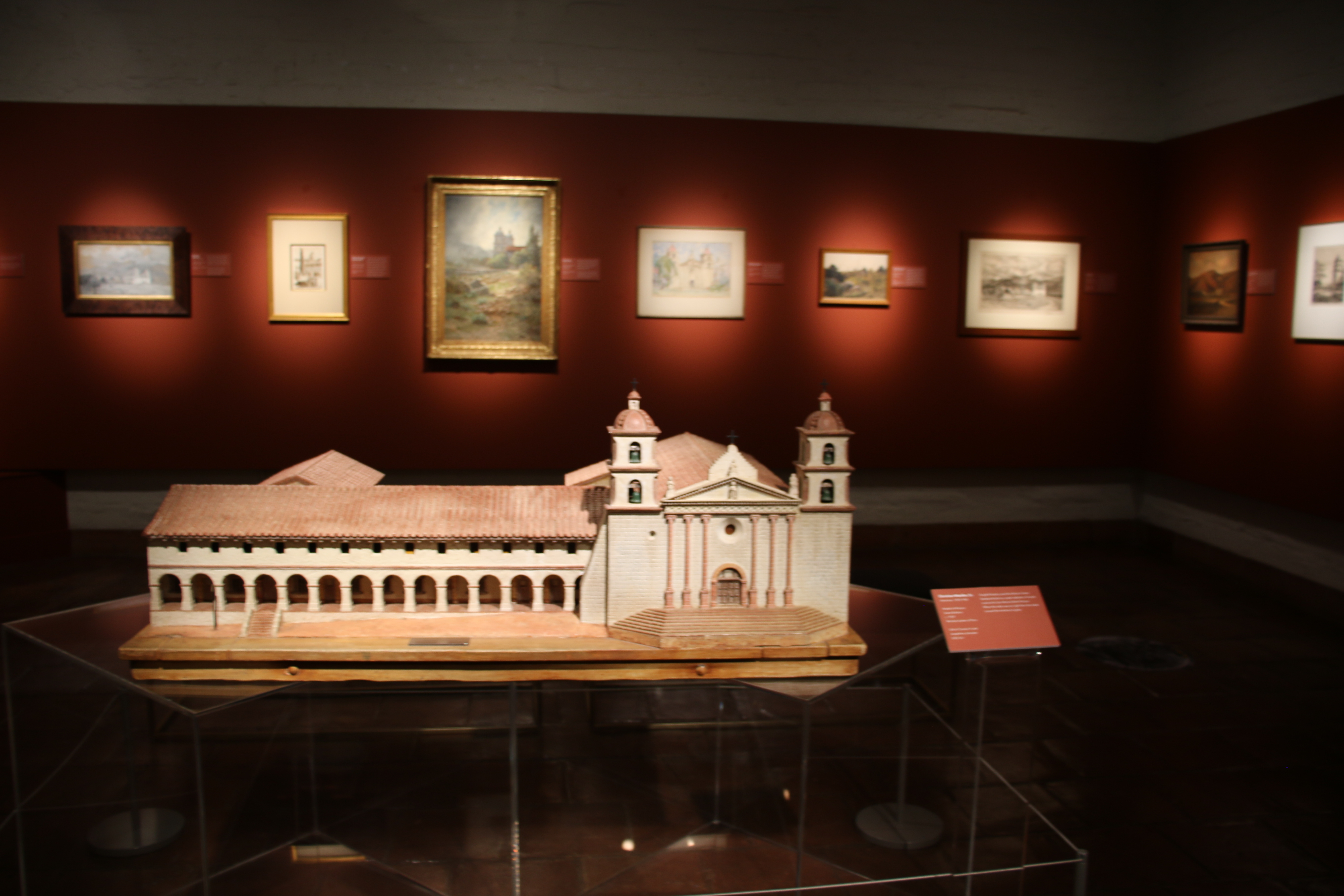 were sold out. Among them was The Santa Barbara Historical Museum presentation of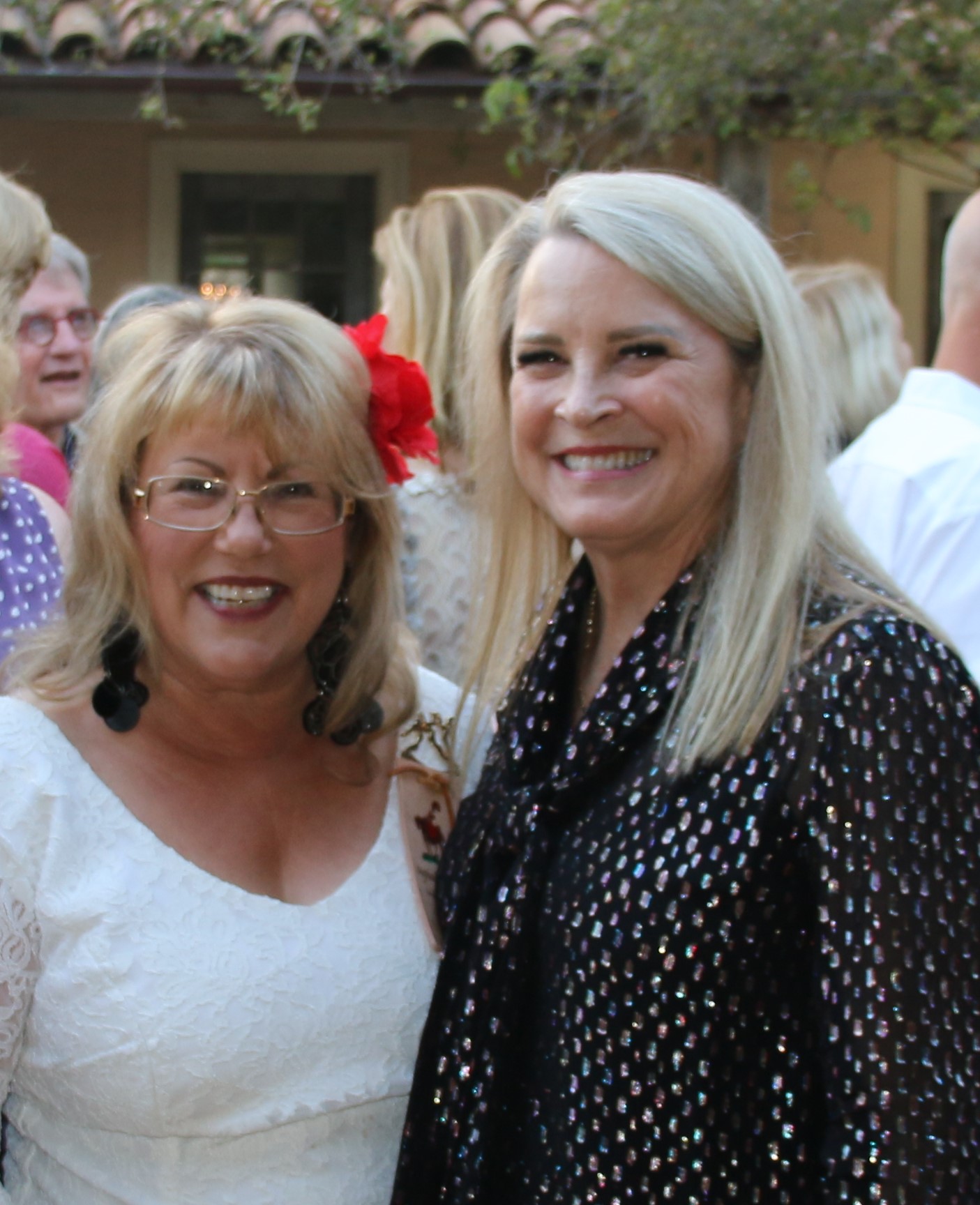 the outstanding "Project Fiesta: A History of Old Spanish Days" highlighting the Historical Parade, which is free and will run through August 28, and Tablao Museo followed a Reception in the Garden where guests enjoyed delicious bites and margarita's before being seated in the chic theatre style courtyard for the performance.
The magical Andalucia provided a lively Flamenco show under the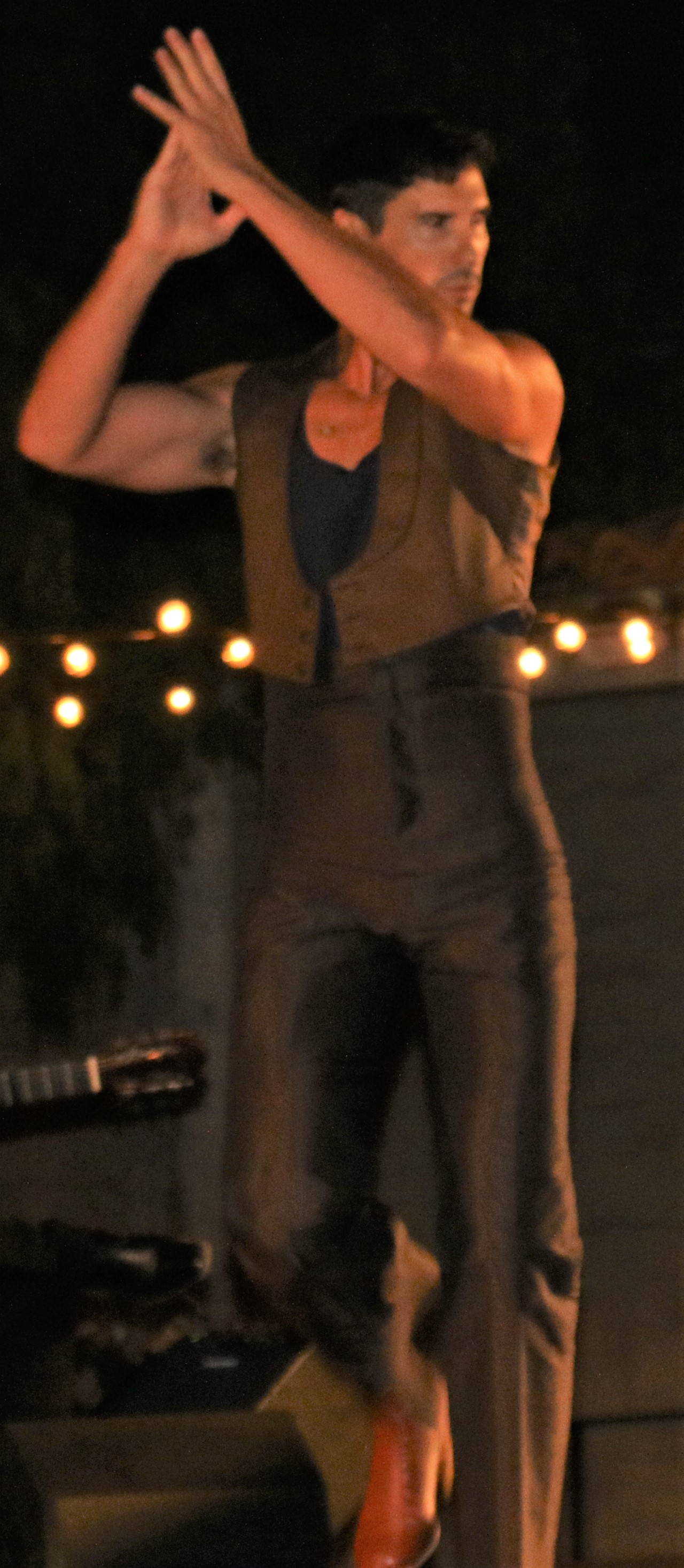 stars and guests were skillfully taken from Santa Barbara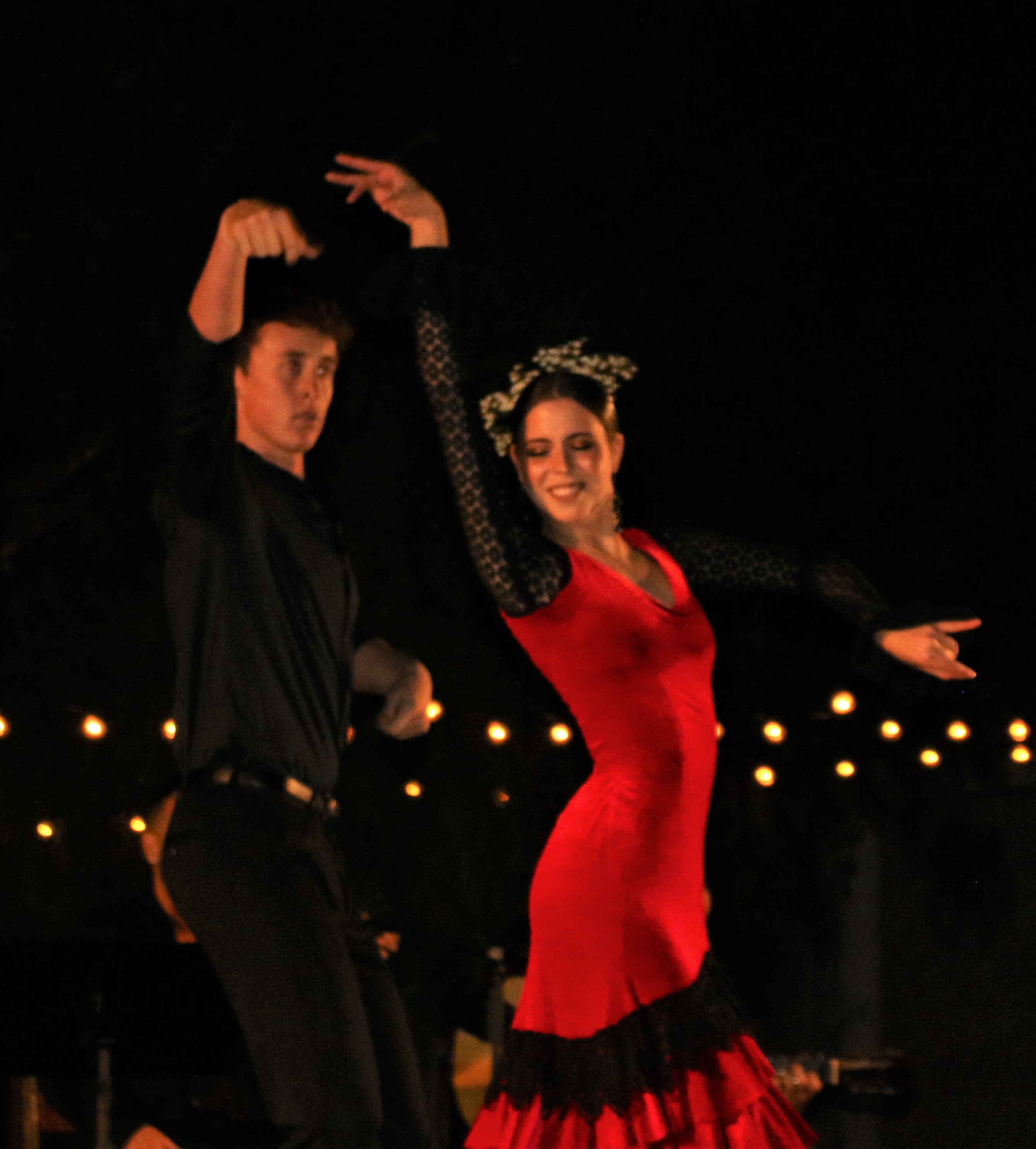 to Spain by talented musicians and dancers including renowned Manuel Gutierrez, Gerardo Morales, Andres Vadin, Timo Nunez, Maria "LA Chacha" Bermudez, Talia Orgeta Vestal and loved local dance company, Flamenco Santa Barbara who were sponsored by Montecito Bank & Trust, investic, Bella Vista Designs, American Rivera Bank, Community First Bank, First Republic Bank and Tour Spain. To say it was a spectacular evening of outstanding performance would be an understatement. It was stunningly beautiful.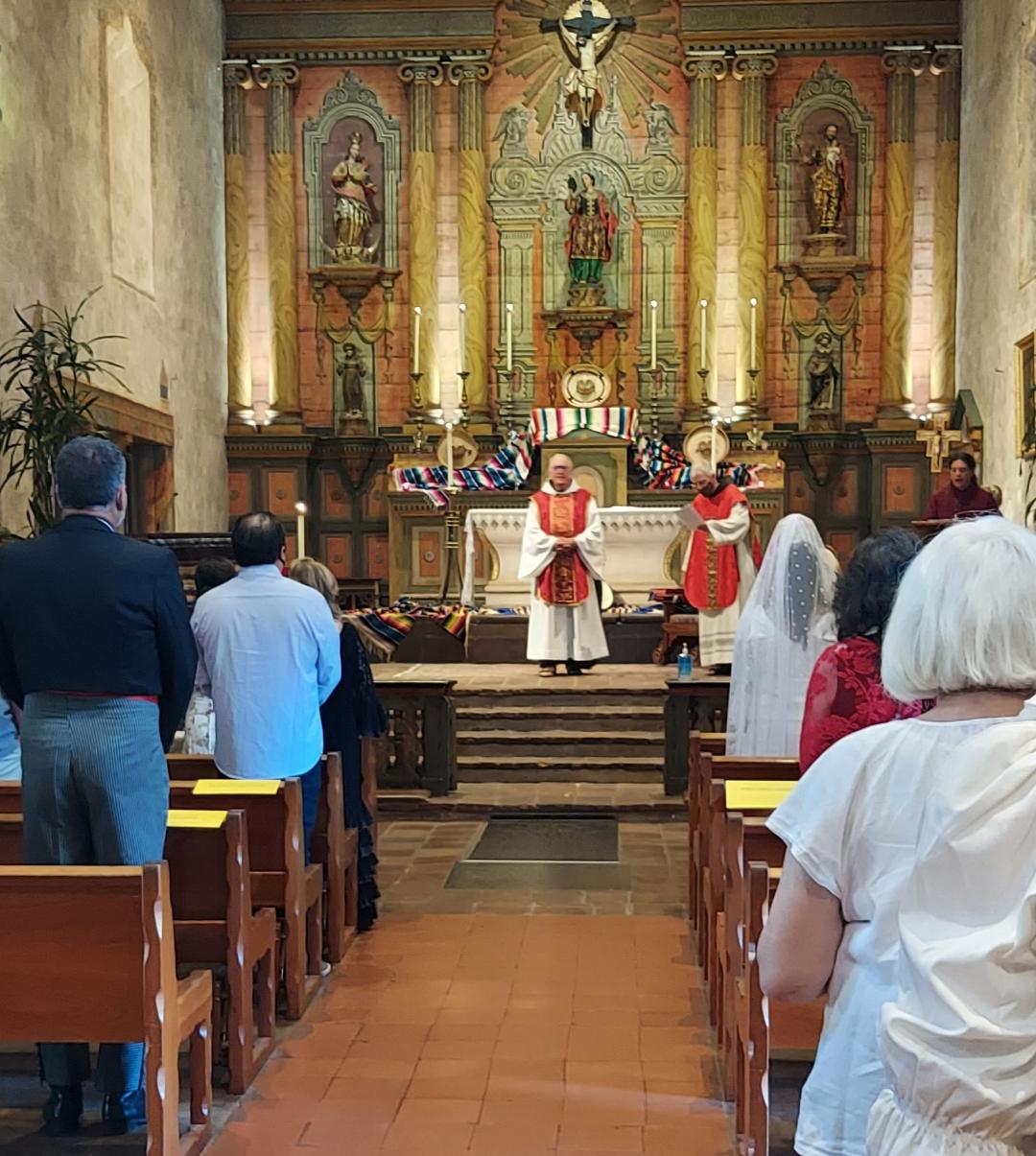 Father Larry Gosslin welcomes Guests to La Misa
The La Misa Del Presidente, mass in the main church of Old Mission Santa Barbara, was an intimate and touching morning where La Presidente honored the tradition of celebrating the long-standing relationship between the Old Mission and Old Spanish Days, as well as the entire Fiesta community. The Mission visitors wore masks and were separated. The main altar was decorated in a beautiful historic design and photos of dignitaries in attendance were taken on the steps following the mass celebration. It was nice to meet a group of tourists who had come from Chicago to the Mass and traveled to Santa Barbara for the express purpose of experiencing the 2021 Fiesta.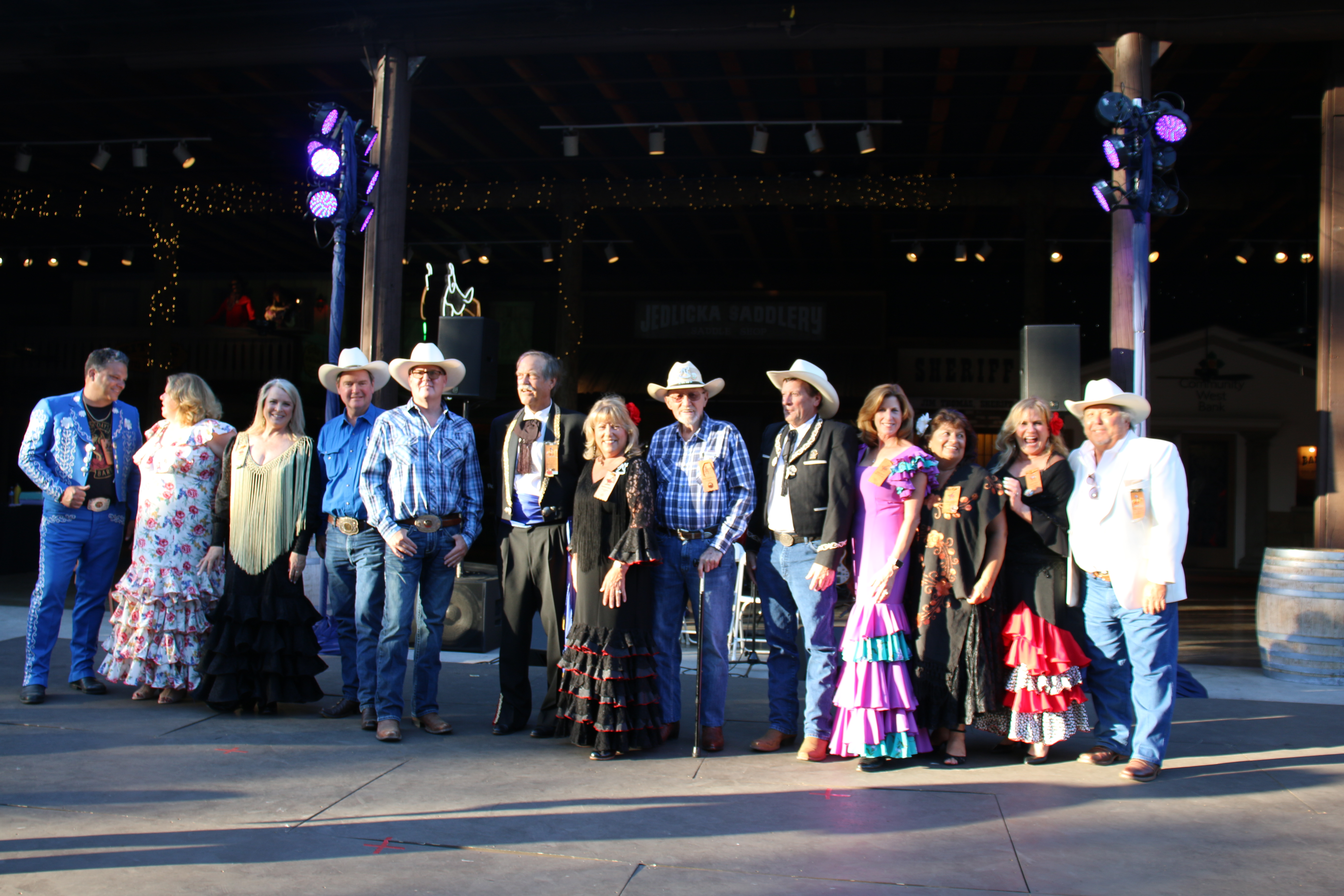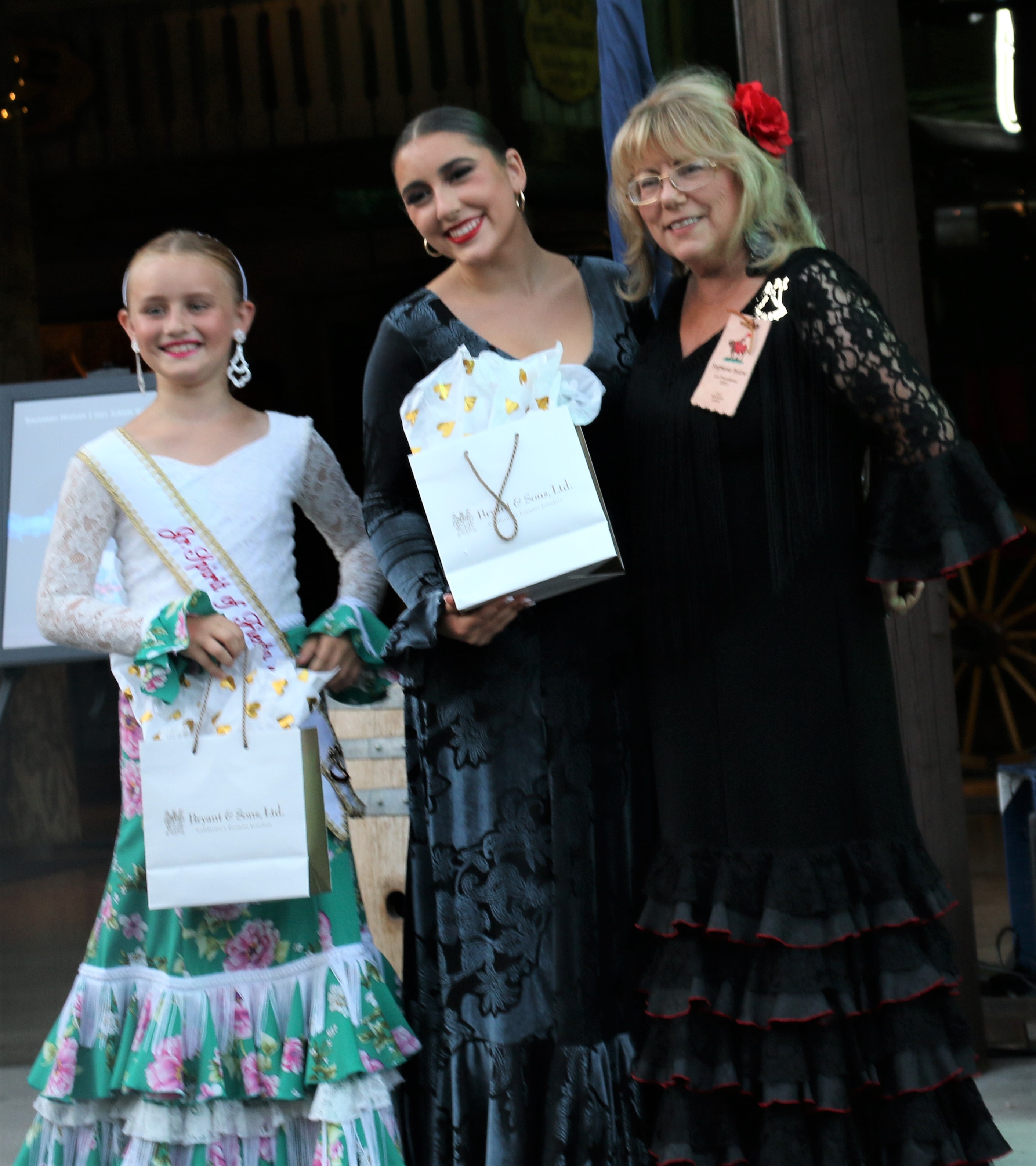 El Presidente Recognition   -   2021 Spirit & Jr. Spirit with El Presidente Stephanie Petlow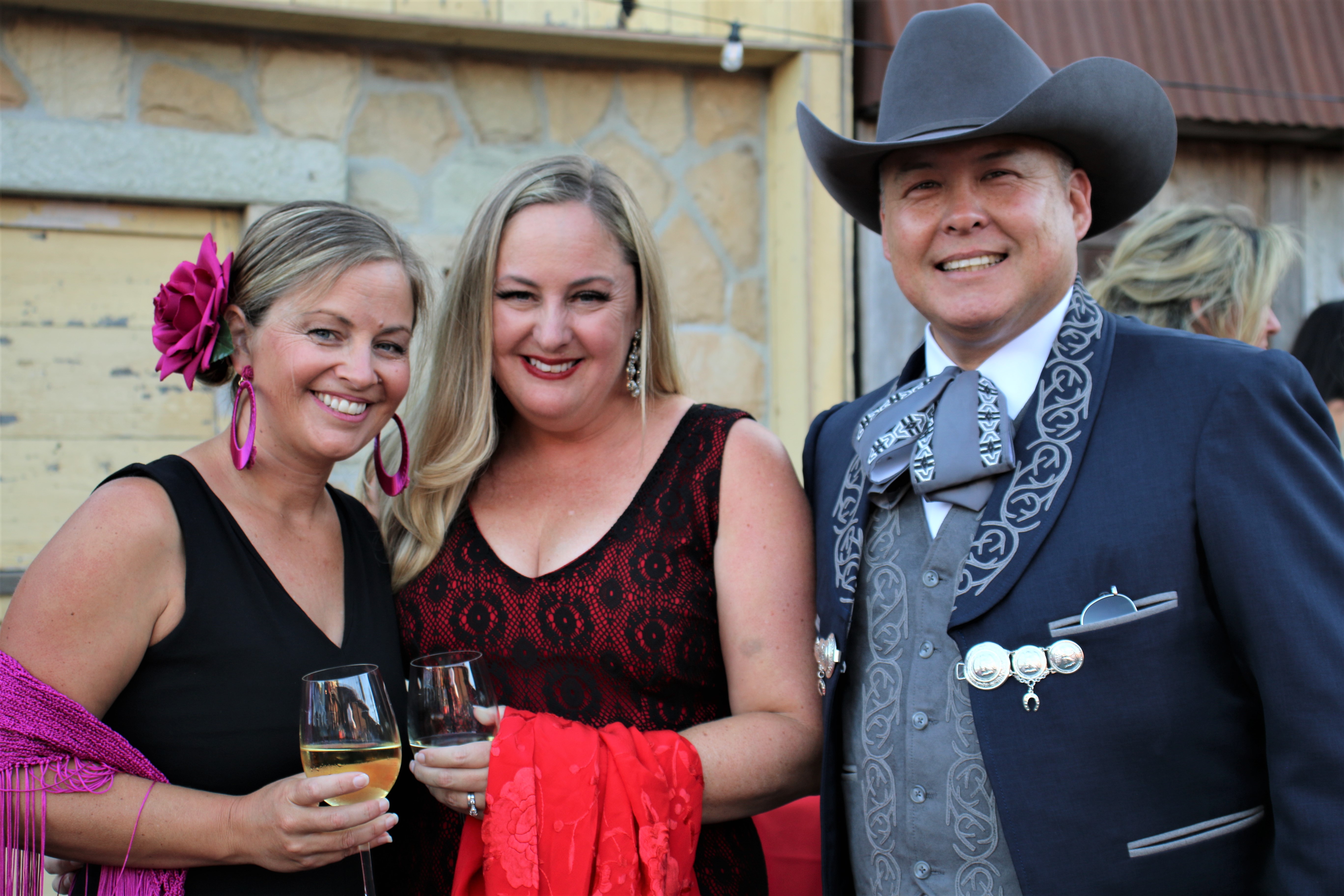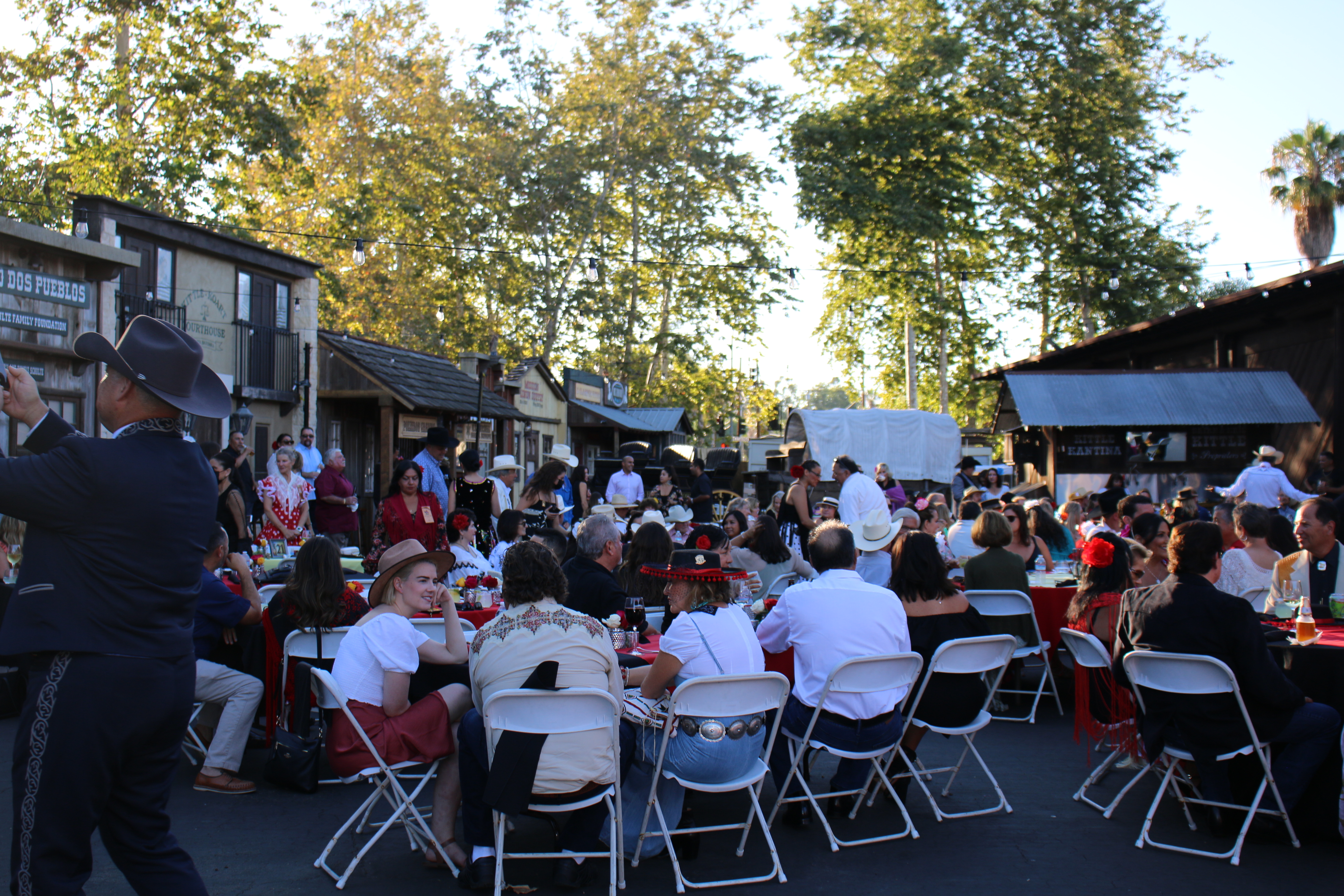 Riley Harwood Family - Guests enjoy Reception Del Presidente Dinner
The Reception Del Presidente at the outdoor Carriage and Western Museum attracted guests in their finest Fiesta attire who savored a delicious buffet dinner and enjoyed introductions to past La Presidentes and City dignitaries, as well as dancing to lively music and entertainment by the Fiesta Spirit's 2021. It was a warm and wonderful event enjoyed by everyone.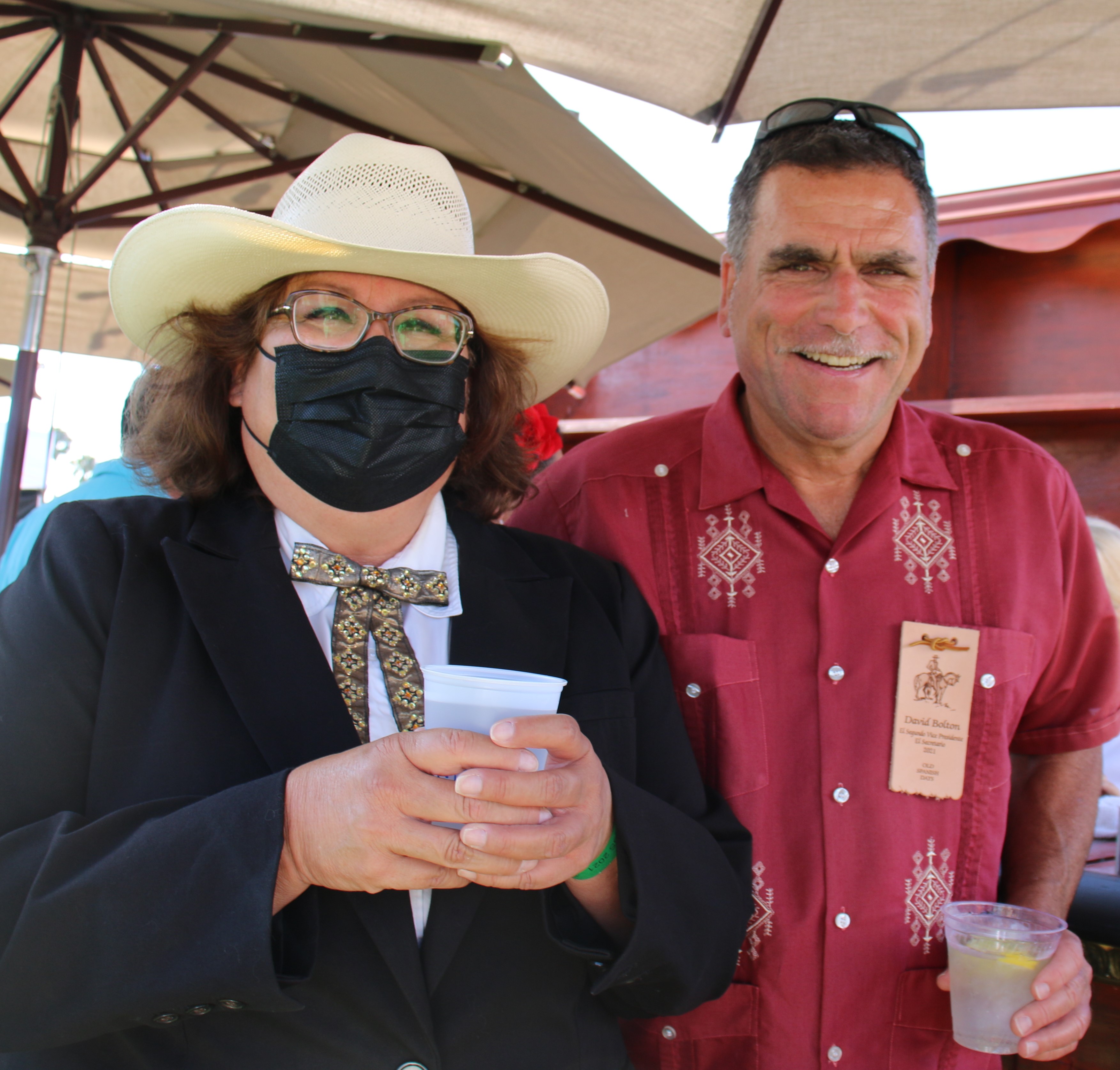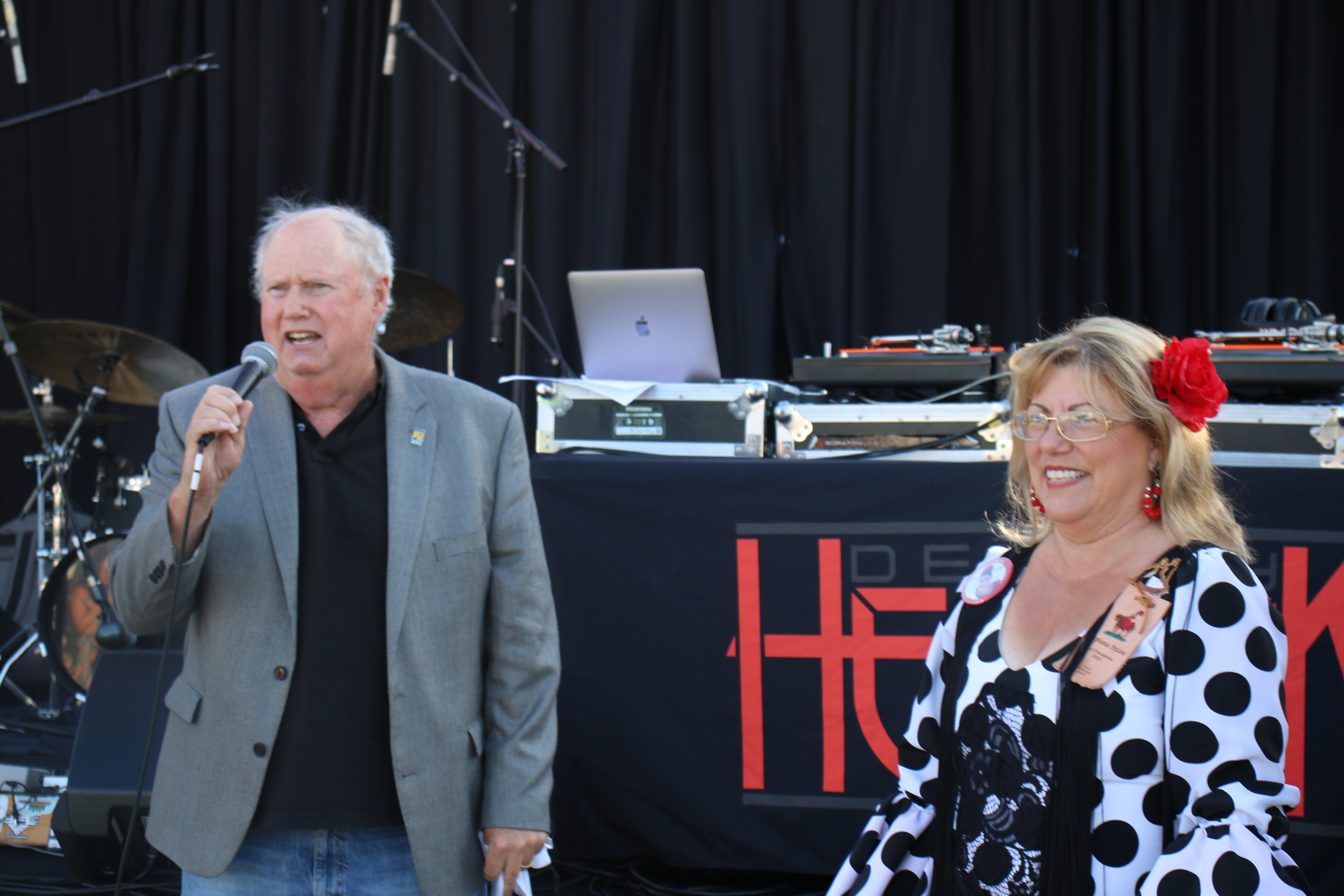 Mayor Murillo & Fiesta VIP David Bolton  -  Rich Block, CEO Sandt Barbara Zoo & El Presidente Stephanie Petlow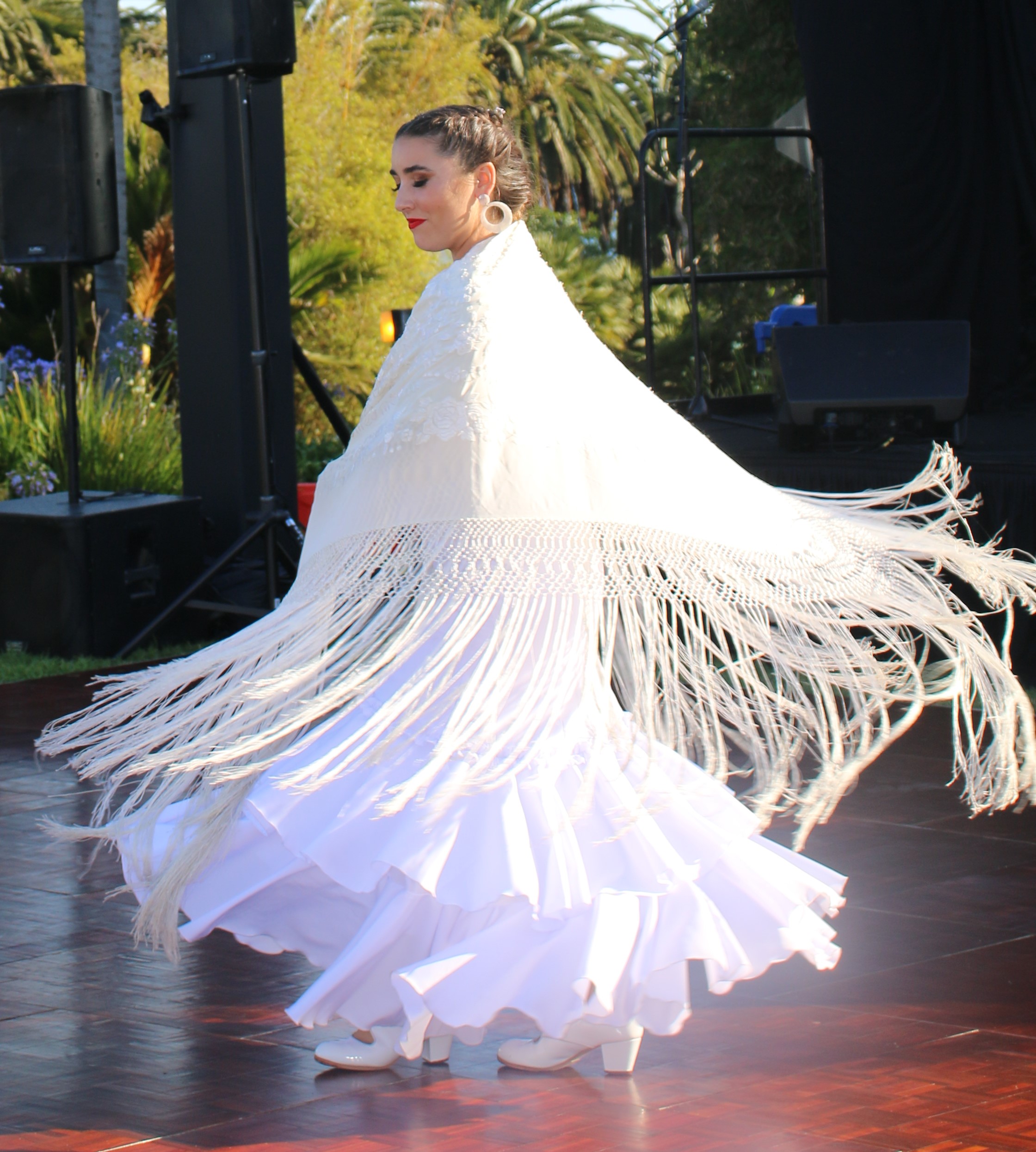 2021 Spirit of Fiesta Ysabella Grace Yturralde
DIGS, Celebracion De Los Dignatarios, was back big-time at Santa Barbara Zoo but with a change of food offerings  for guest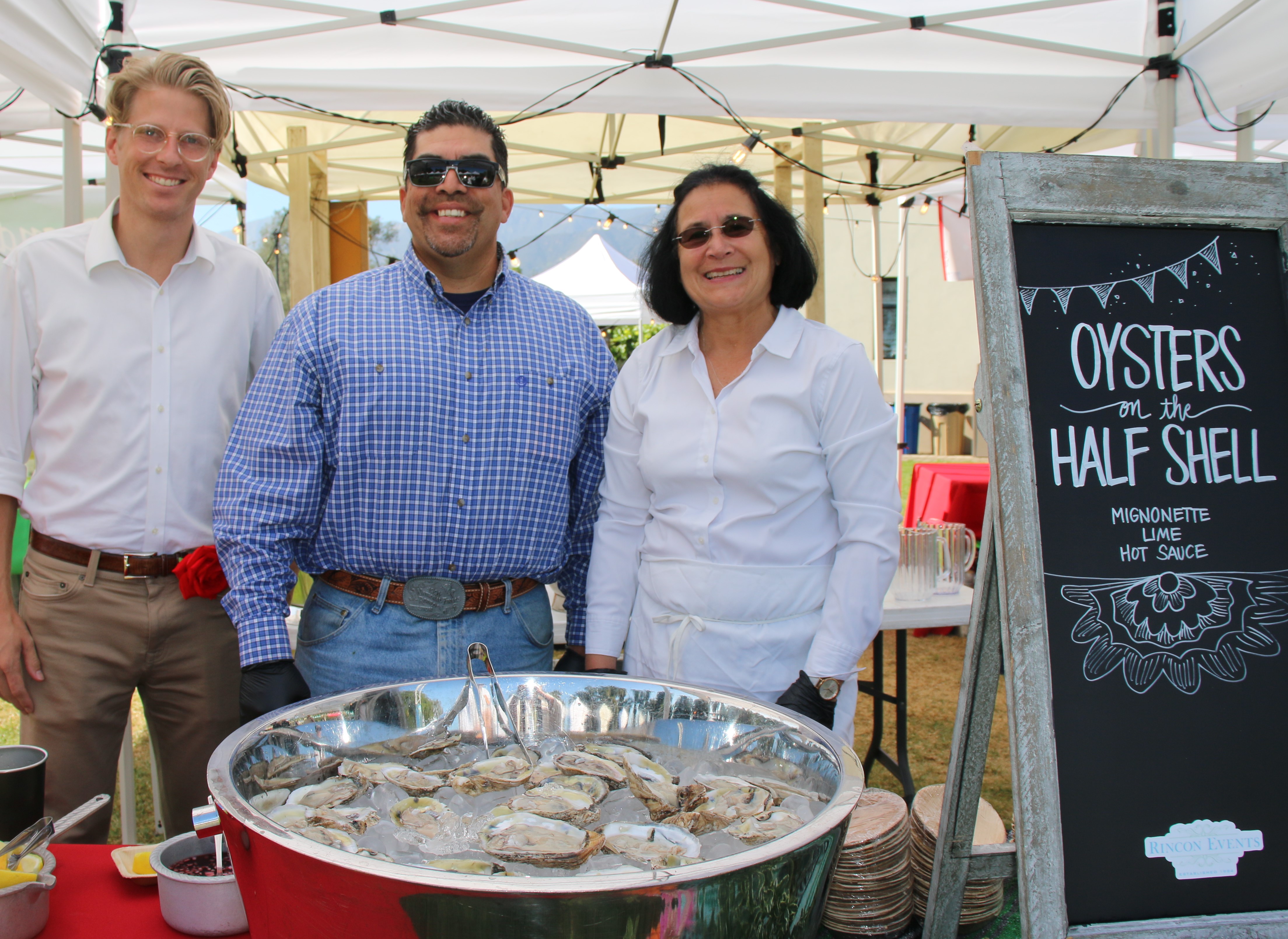 enjoyment. This year a single caterer provided all the tasty bites and margaritas, while local winemakers and brewery's provided fine pairing options. It was all delicious and a gorgeous sunset on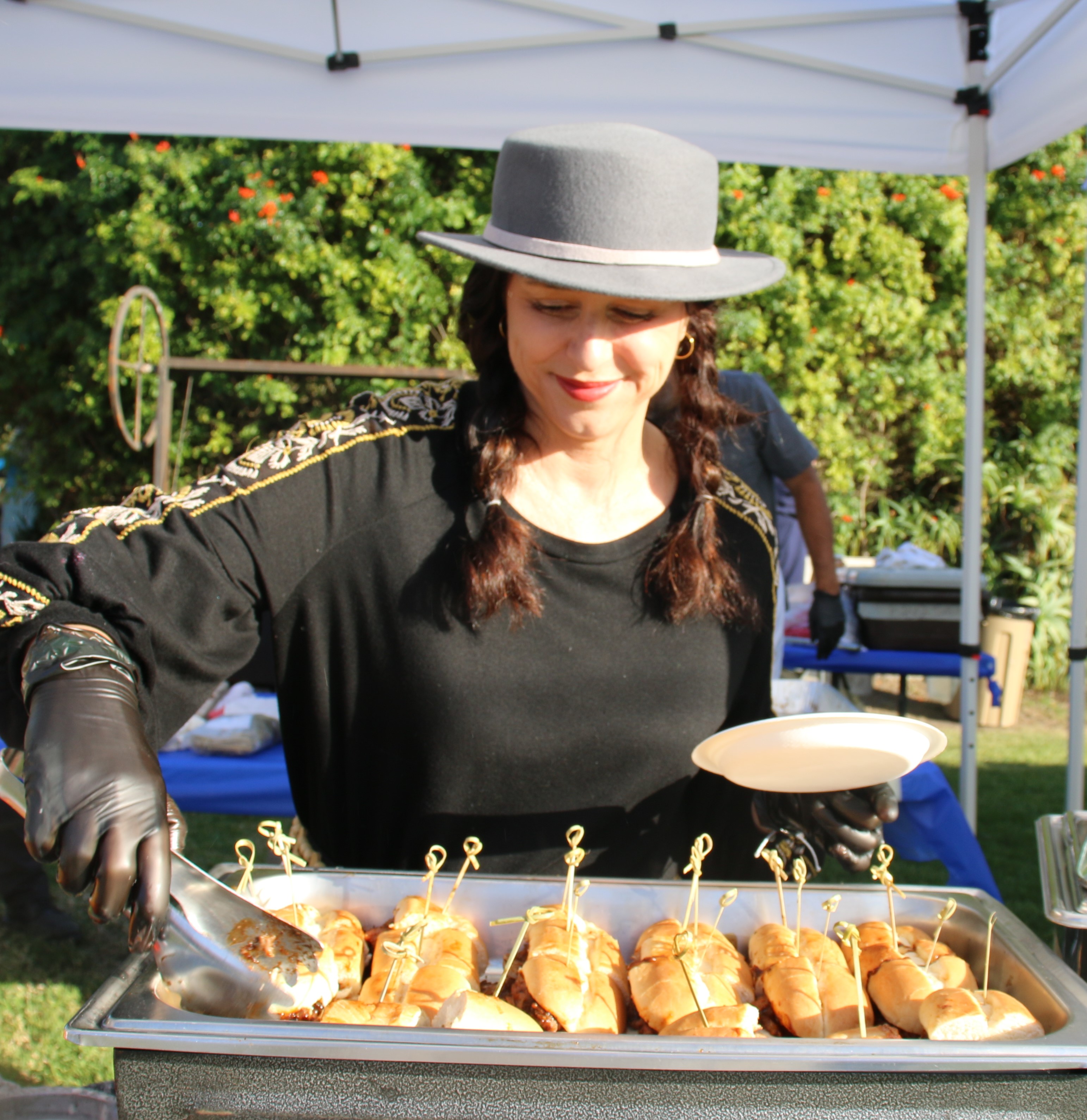 the zoo hilltop made dancing to DJ Hectik music so much fun. Mayor Cathy Murillo was busy mixing with guests prior to the outstanding performance given by 2021 Fiesta Spirit Ysabella Grace Yturalde. La Presidente Petlow and Santa Barbara Zoo CEO Rich Block welcomed everyone and thanked them and the event sponsors for supporting the DIGS event, which benefited SB Zoo and OSD Fiesta.
Again the Free Stock Horse Shows 2021 were offered at Earl Warren Showgrounds where a colorful tribute to America's first cowboys - the Vaquero took place on Thursday and Friday. I was sad to be unable to attend because I've fallen in love with the little buckaroo kids, and am so impressed by the horse handling of the skilled riders. I was told by others that it was once again outstanding.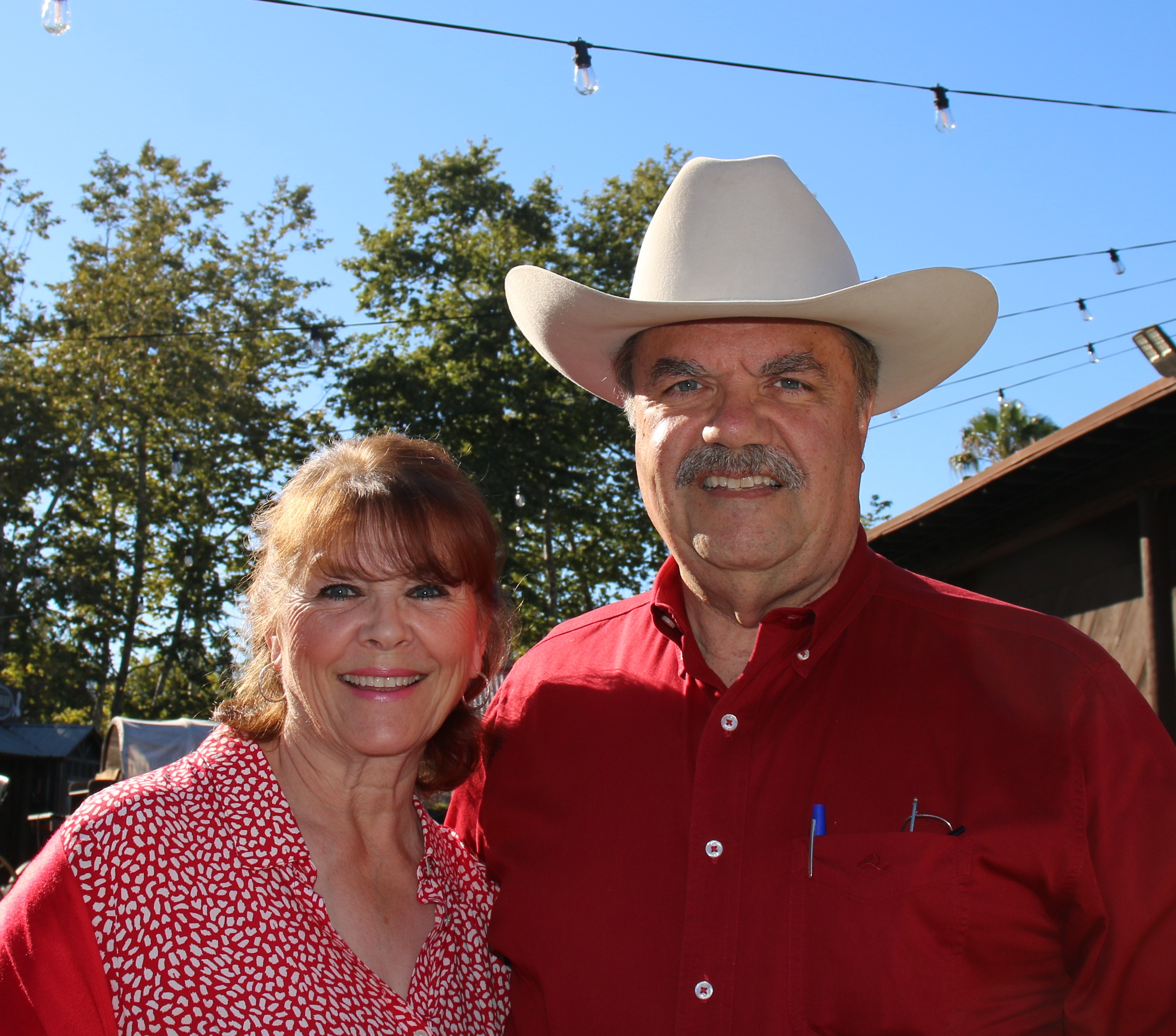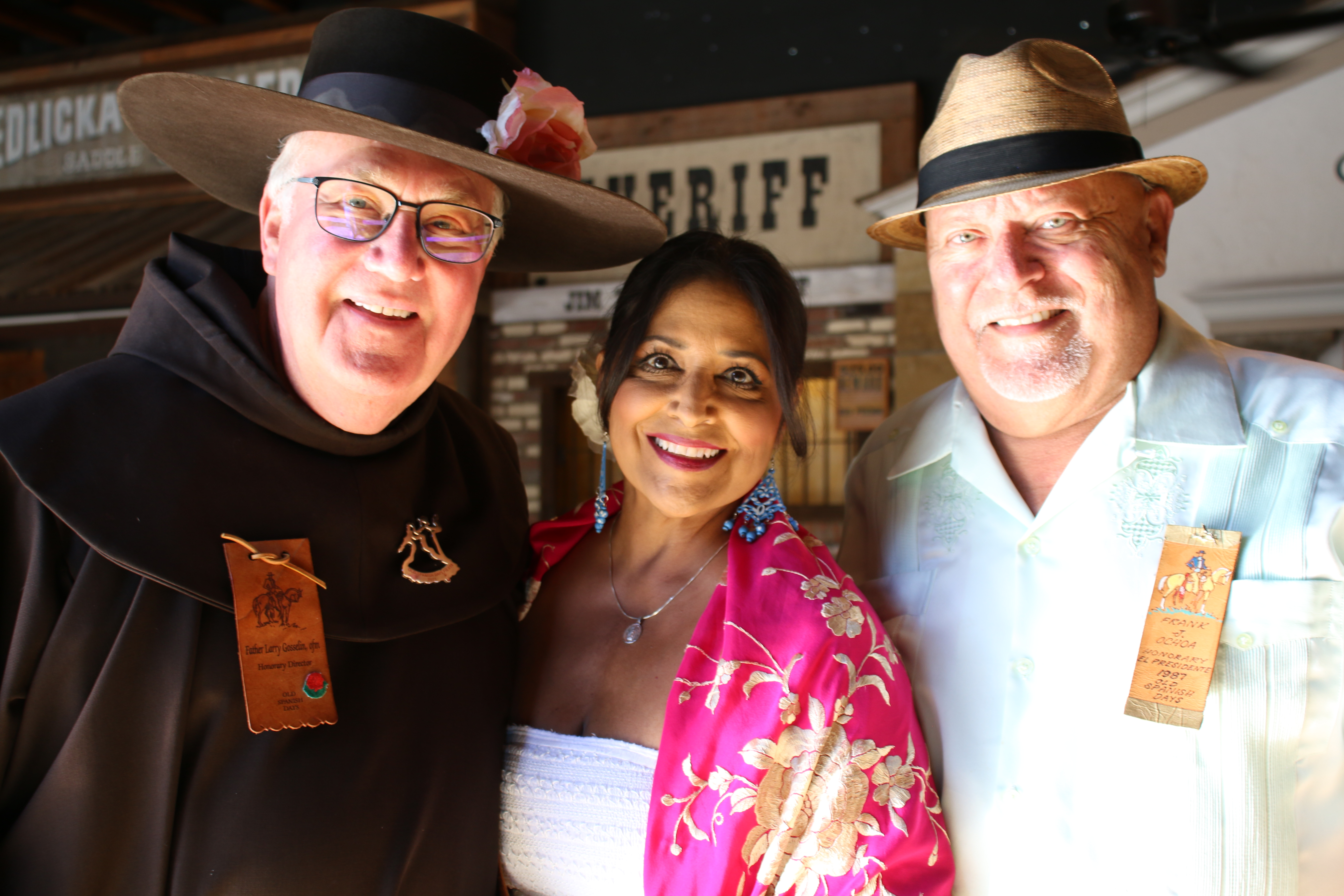 County Sheriff Bill Brown & Mrs. Brown - Fr. Larry Gosslin, Paula & Frank Ochoa
The renowned Old Spanish Days Fiesta Horsemen's Rendevous Dinner at Carriage and Western Museum was so wonderful with everyone wearing their 'cowboy best' and once again enjoying the finest of Fiesta featuring a gorgeous Mariachi band, a delicious tri-tip and chicken dinner with all the trimmings and an endless variety of beverages thanks to Jordano's Food Service, a long-time sponsor for OSD. The Fiesta Spirit and Jr. Spirit gave a stellar performance that was loved by all, and a pass the hat fundraiser brought in some additional dollars for worthy causes.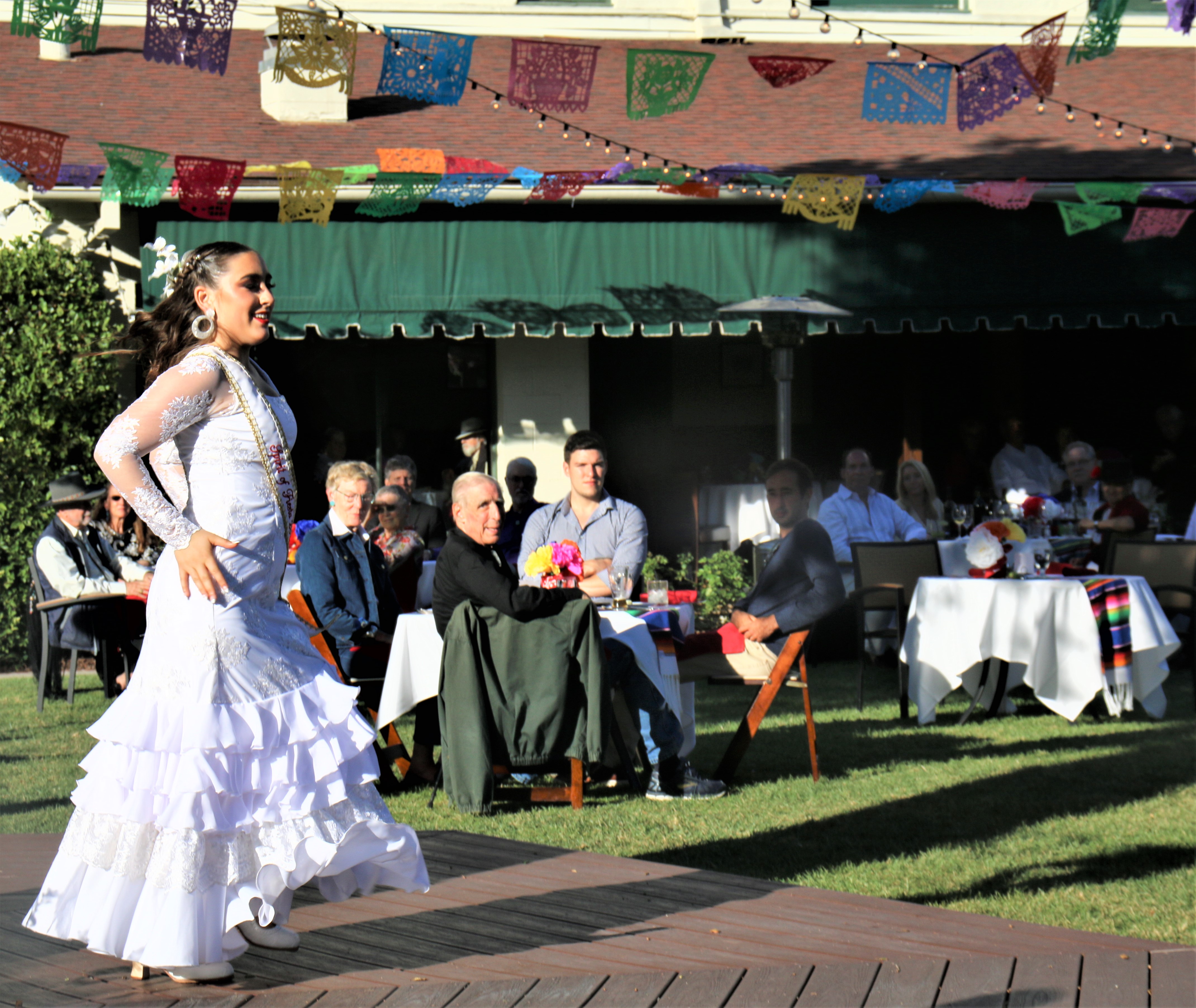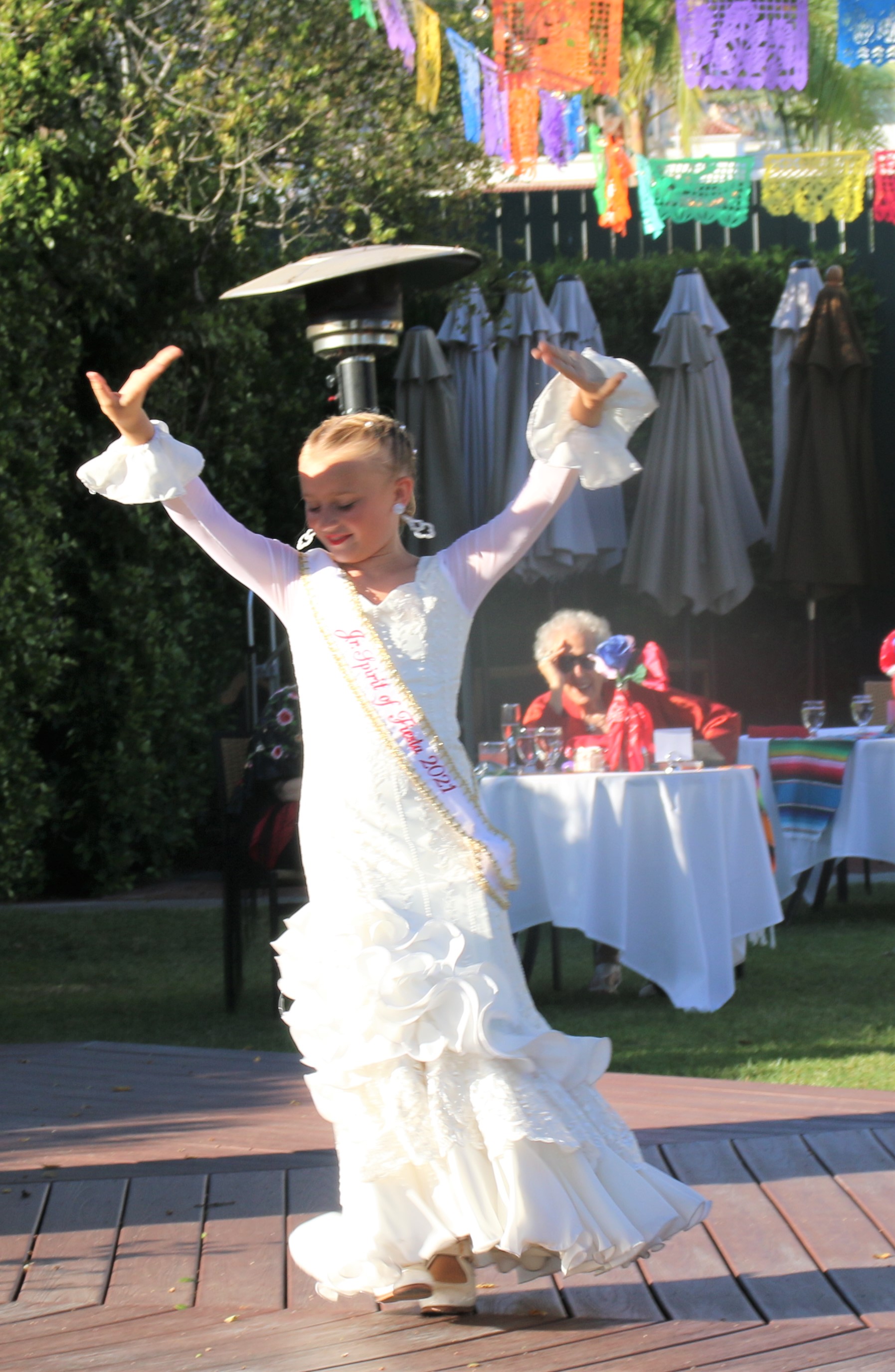 2021 Spirit of Fiesta Ysabella Grace Yturralde & Jr. Spirit performing at The Santa Barbara Club
The close of my busy day was to travel with David Bolton, the sweet Fiesta Spirit's, and their dedicated parents to the Santa Barbara Club, where they gave such a beautiful and professional performance that was so appreciated by guests dining in the garden. The SBC manager treated the Spirit's and their devoted parents to dinner, where the girls promptly removed their shoes to rest their little feet in preparation for their next performance scheduled after dinner at the SB University Club.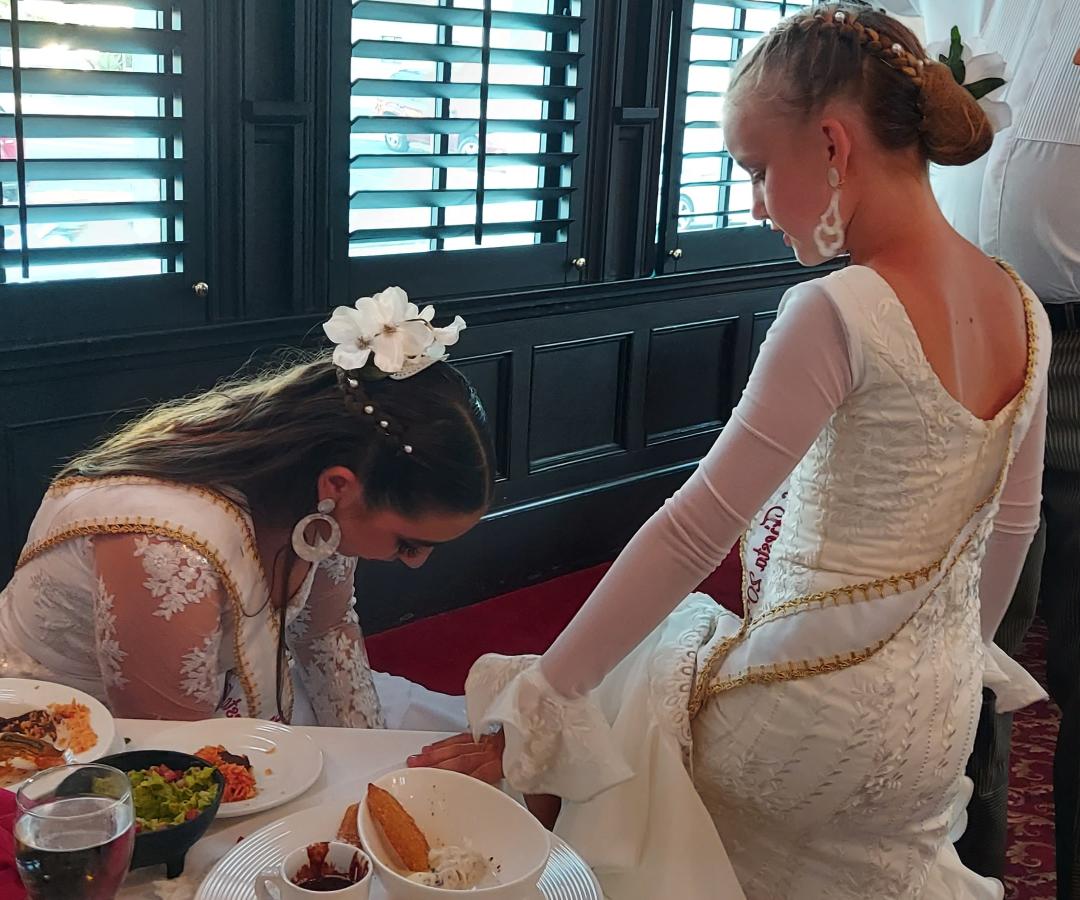 2021 Spirit of Fiesta Ysabella Grace Yturralde helping Jr. Spirit Savannah Hoover with her shoes at The Santa Barbara Club
I was sincerely touched and impressed by the care and respect these young women have for each other, as well as their humility about being selected 2021 Spirits. Such an unforgettable ending for my participation in Old Spanish Days Fiesta 2021.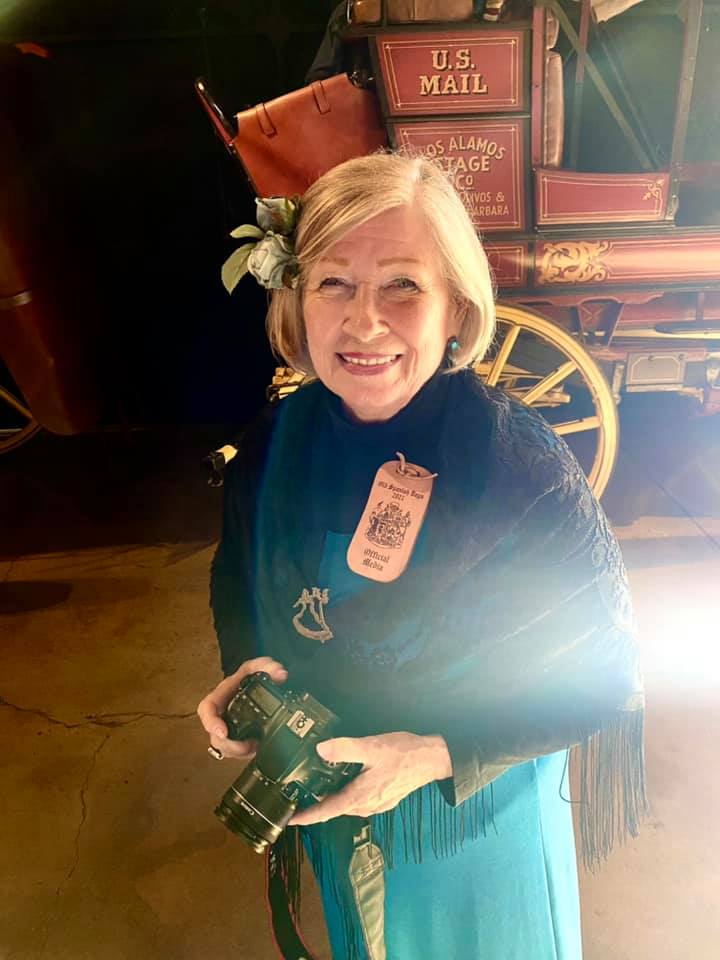 It was an honor serving as an official media person  for this year's Fiesta and I'm looking forward to Old Spanish Days Fiesta 2022. So grateful to everyone who worked to make this beautiful event the very best it could be for Santa Barbara during this challenging year! For event details and dates for showing of 2021 La Fiesta Pequena commemorative film please visit: www.sbfiesta.org. Viva La Fiesta!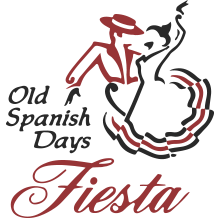 ______________________________________________
Things to do in Santa Barbara
Santa Barbara Zoo is a crowd-pleaser 
Parents or grandparents traveling with children will want to check out the Santa Barbara Zoo, a short walk or drive from Cabrillo Boulevard (there's good parking at the zoo). You'll find all the animals you expect to see at a much larger zoo – Masai giraffes, lions, gorillas, elephants and more. Brand new baby Leopard Marta, and the beautiful Flamingo's are special attractions at the Santa Barbara Zoo. Two restaurants offer food and beverages for visitors.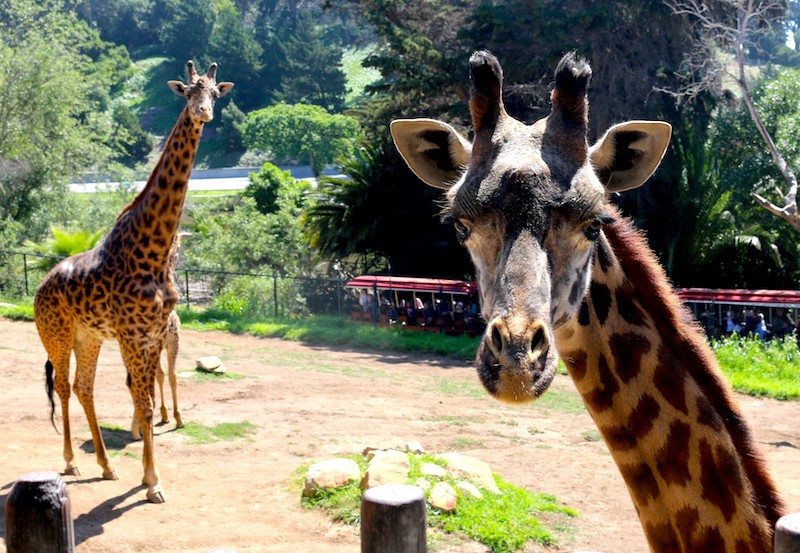 Santa Barbara Zoo Giraffe Family (photo: Bonnie Carroll)
Take your camera to get shots while riding the train through the property; shopping for souvenirs in the gift shop is also fun.
Explore the harbor from the water
Santa Barbara Harbor has something for everyone including boat rentals; kayaks; stand up paddle boards; jet skis; sunbathing on the beach; seafood restaurants for breakfast, lunch and dinner; deep sea fishing; scuba diving; water taxi rides; and whale watching.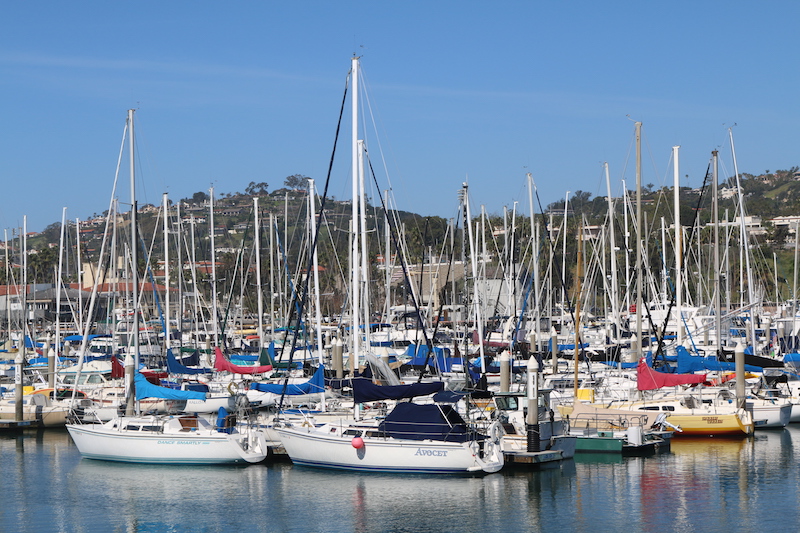 While there, be sure to visit the Santa Barbara Maritime Museum or take a romantic sunset cruise. Savor cocktails at sunset in one of the many fine restaurants, or take a short trip to Santa Cruz Island with a picnic lunch from Salty at the Beach or On the Alley restaurants.
The Funk Zone: Wineries and more
The Santa Barbara Funk Zone is a hot new tourist area featuring a neighborhood devoted to wineries, breweries and eating spots. A favorite spot of locals is the Brass Bear Brewing (next to the Cabrillo & Garden Streets city parking lot), celebrating its one-year anniversary in the Funk Zone this summer. Located only a half block from the beach, it serves an assortment of handcrafted brews, fine champagne, wine and cider paired with great food. From a burger, chips and a beer to a delicious smashed pototo with a glass of fine local wine, it's all good in their inviting garden patio.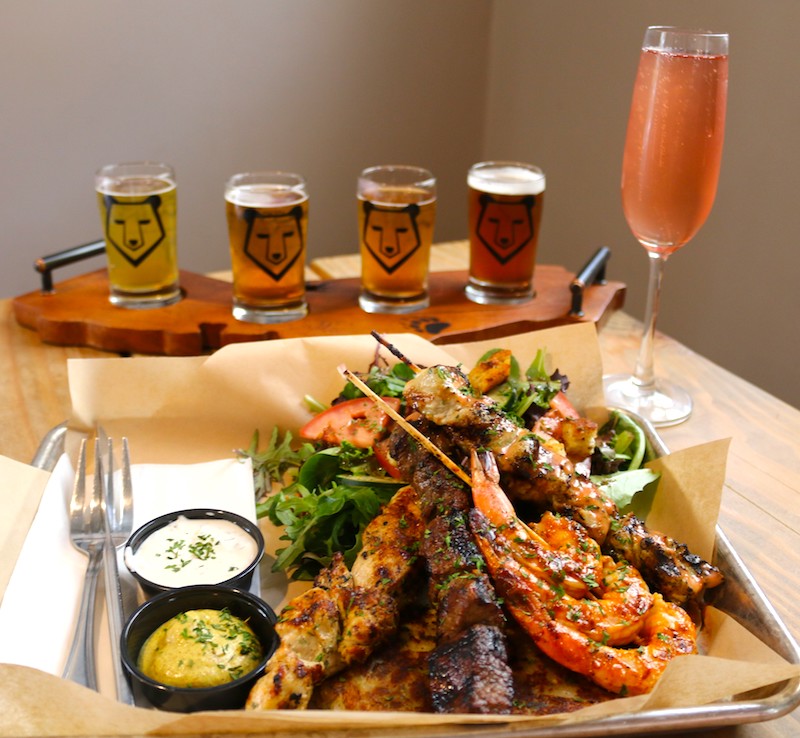 Tasty Treats at Brass Bear (photo: Bonnie Carroll)
The event calendar in Santa Barbara is ripe with tasteful community and charitable events that attract thousands of visitors to the city, which were postponed or canceled during the pandemic. Please check the websites for these events for up-to-date details on events or to make a donation.
If you love history and a grand parade, put this one on your calendar for 2022. The five-day Fiesta, which was cancelled this year, preserves and perpetuates California's cultural heritage and traditions while fostering civic pride.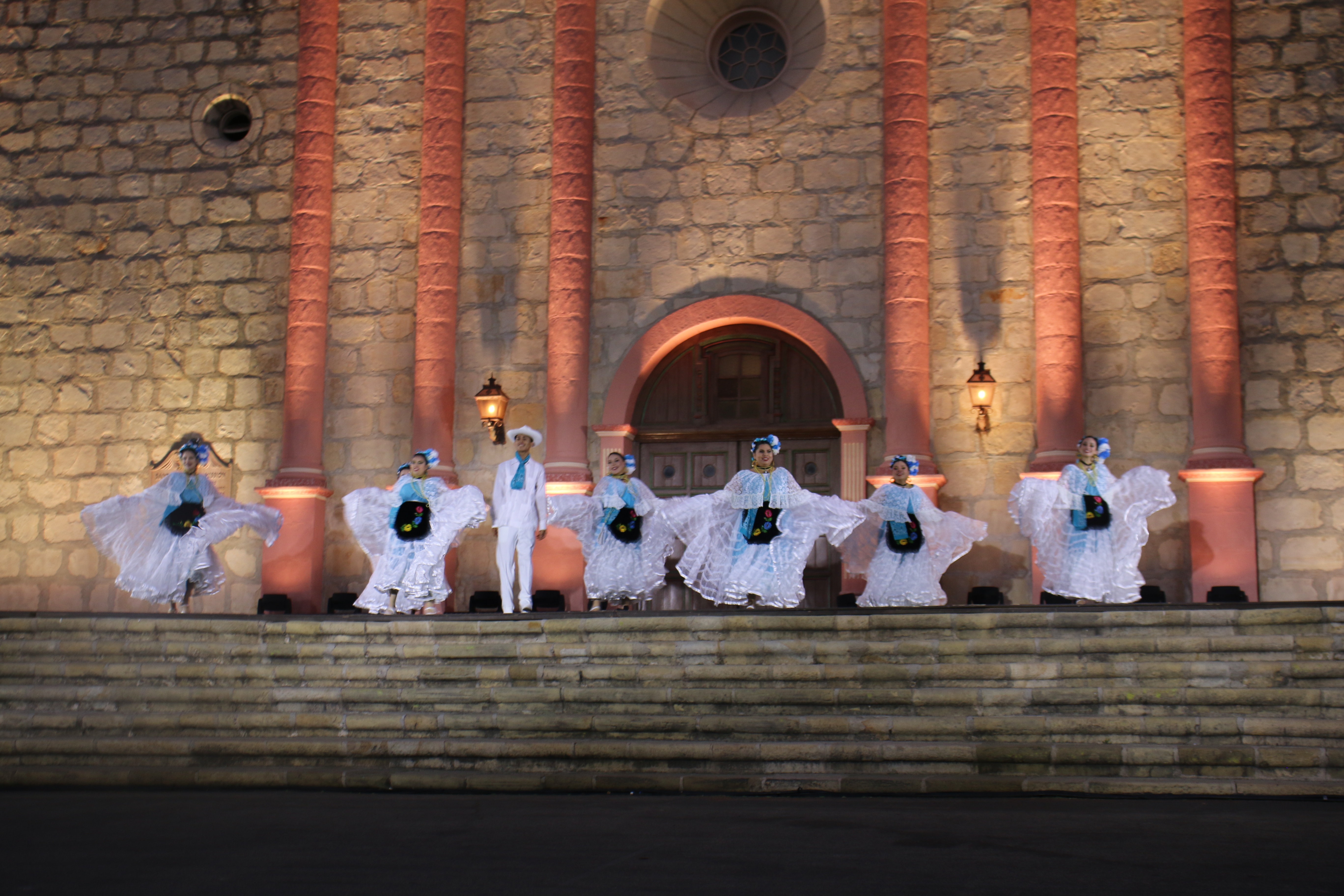 Dancers filmed on the steps of the Old Santa Barbara Mission 2021 (photo: Bonnie Carroll)

Scheduled each August, the Fiesta activities have traditionally attracted thousands of visitors. They include colorful dance troops and docent tours of the Courthouse and Santa Barbara Mission, along with shopping and tasting authentic Spanish and Mexican-American foods at the El Mercado de la Guerra. At the Santa Barbara Zoo, DIGS is the Celebration of the Dignitaries that honors past El Presidentes who show up sporting their Spanish costumes. Guests enjoy cocktails, food, and dancing the night away at the Zoo.
If you're a horse lover, don't miss the internationally renowned El Desfile Historico (The Historical Fiesta Parade) 2022. The parade includes historic floats, wagons, carriages and over 750 horses with riders in authentic costumes. Native Americans and Spanish Pioneers ride in the parade, along with the County Sheriffs on horses and a bevy of event dignitaries. Noche de Ronda (Night of Gaiety) in the Courthouse Sunken Garden is also a wonderful evening under the stars with music and dancing. Due to the pandemic many of the 2021 events were cancelled, including the parades, however, everyone is hopeful 2021 will provide a complete Fiesta schedule once again. For travel assistance visit www.visitsantabarbara.org.

*   *   *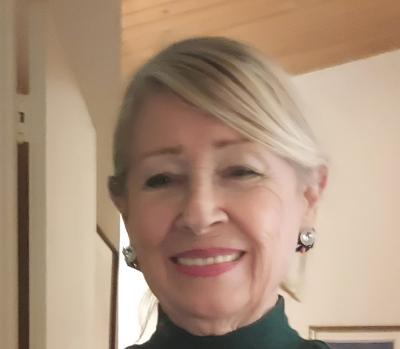 ____________________________________________________________________
Americans Can Visit State of Guanajuato in Mexico with Few Travel Restrictions
New York, August 17, 2021 - As destinations worldwide continue to open to U.S. and Canadian passport holders this summer, the Mexican state of Guanajuato remains on guard with various sanitary protocols, prioritizing the health and safety of both residents and domestic and international visitors. Restrictions, however, are minimal, as Mexico does not require proof of vaccination, a negative Covid-19 test or quarantine upon arrival for travelers coming from abroad.
Guanajuato has been proactive in the vaccination of locals, almost 50% of whom have been fully vaccinated. The state has also continued its "Distintivo Guanajuato Sano," a certificate endorsed by the "Safe Travels" seal of the World Travel & Tourism Council (WTTC), which considers the standards of the World Health Organization (WHO) and Centers for Disease Control and Prevention (CDC), and has the support of the World Tourism Organization (UNWTO). The certification had been obtained by more than 3,000 Guanajuato businesses.
Visitors have started to fly into the state again. Guanajuato's airport (BJX), located in the city of León, has reactivated 87% of its normal flight operations, connecting U.S. and Canadian travelers with daily, nonstop flights — including three from Dallas, one from Los Angeles, seven from Houston, five from Chicago and two from Oakland/San Francisco. Airlines serving BJX include American Airlines, Viva Aerobus, Volaris and United Airlines.
According to airport management company Grupo Aeroportuario del Pacífico (GAP), BJX is Mexico's sixth-most-frequented airport and has received 1.1 million passengers from January to July of this year. Of those, 329,400 were international passengers, mainly from the U.S.
Committed to the health of both domestic and international travelers, Guanajuato has maintained constant collaboration since the beginning of the pandemic with destinations and tourism companies in global protocols in order to continue being a safe destination, mitigate the contagion and provide confidence to visitors during their stay in the state.
In order to facilitate testing for visitors returning home, temporary modules were installed at the international airport in late January to administer Covid-19 tests. Antigen tests cost 450 pesos (about $22 U.S.) and PCR tests cost 1,450 pesos ($72 U.S.), according to GAP. These special prices are available only to passengers boarding international flights.
Complementing the airport testing program, the state tourism board (SECTUR) has established communication with hoteliers in main tourist destinations Guanajuato city, San Miguel de Allende and León, so that they, too, include Covid-19 testing in their services. Guanajuato's hotel infrastructure is currently operating at a 78% occupancy.
__________________________________________________________________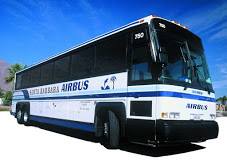 Santa Barbara Airbus

Daily trips to LAX & Day Trip Excursions

---