TRAVEL  .   .   .
WHEN SHOULD YOU BOOK A CRUISE?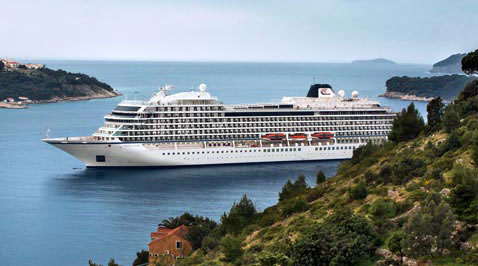 Booking Your Cruise on the right day of the week can be very cost effective!
Not unlike the best day to book an airline ticket or perfect time to book a summer hotel, there's now reason to believe there is an ideal time to book your next great cruise deal as well. According to a study from cruisewatch.com, the search engine for cruise deals (and price deals), fares dip 17 percent on Thursdays.
Collected ata, based on an analysis of more than 600,000 cruise price reductions over the past few years, showed that there were more than twice as many price drops on Thursdays than there were on Sunday, considered to be the slowest day for bookings. Many of us only get to booking our travel arrangements on weekends, however, there is only a 13.5 percent price drop on Saturday and 7.8 percent drop on Sundays. Thirty-four percent of additional price hikes happen on Wednesday, considered the priciest day of the week to book a cruise.
According to Britta Bernhard, cofounder of cruisewatch.com "Cruise lines invest massive amounts of resources into revenue optimization. We are leveling the playing field and offering consumers up-to-date technology to make the right decisions, because most people do not realize that they can save based on the date they book."                      BC
_______________________________________________
Fiesta de Old Spanish Days Santa Barbara 2016
92 Years of Local Wonderment
by Bonnie Carroll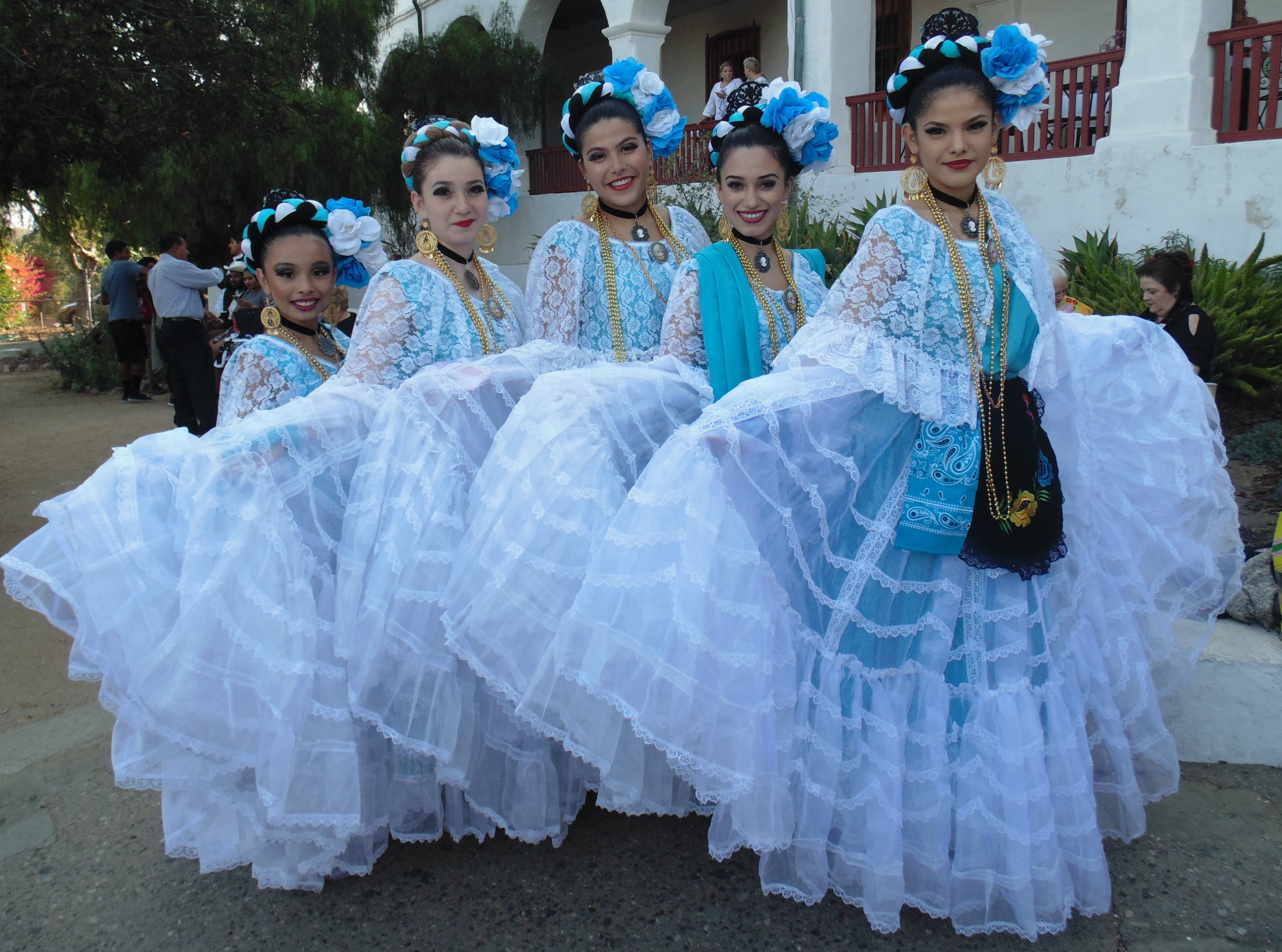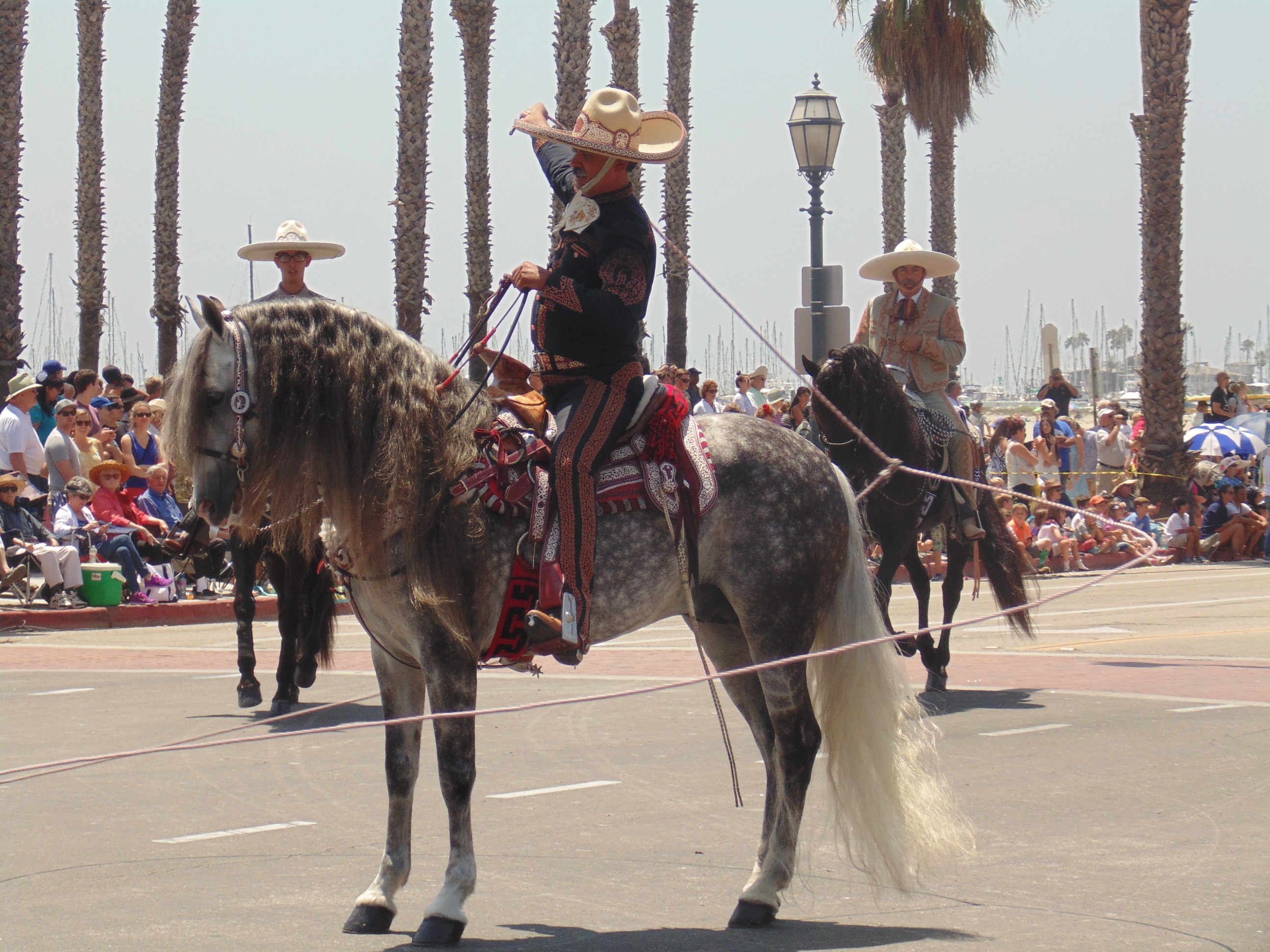 Dance Performers in Costume                              Fiesta Parade Horseman
According to my daughter's late mother-in-law, who was a fifth generation Santa Barbarian "this parade was a special gift offered to the Spanish and Mexican residents of the Santa Barbara area by a benevolent group of wealthy residents 92 years ago." Today the extraordinary horsemanship of riders in exquisite Spanish costumes are breathtaking, and attract thousands of people each year. The Spanish dance schools have developed the talents of local children to extreme levels, and the costume designs just keep getting better with each new event.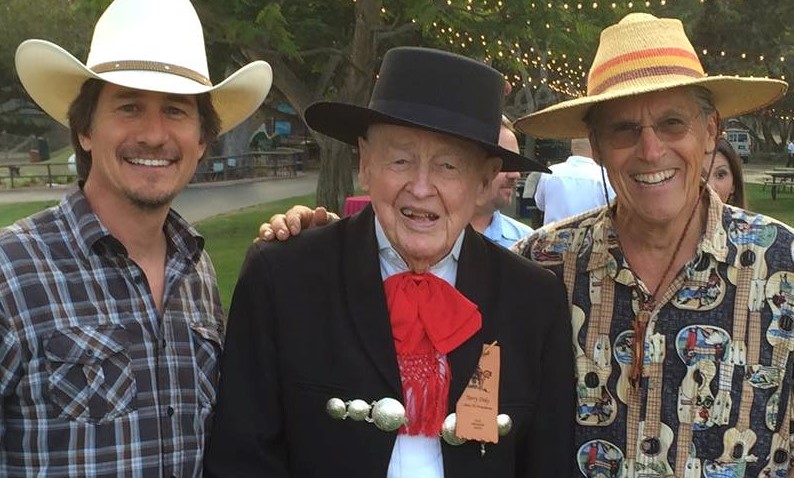 Jerry Jordano, Past El Presidente, Bill Jordano at SB Zoo Gala

Business owners and residents alike have supported this annual event since it's inception 92 years ago. The annual Fiesta SB Zoo 'Animal Party' fundraiser held on the grounds of Santa Barbara Zoo attracts people of all ages to join in the food, fun, music and celebration of the event. Attendees at the 2016 event included Jerry Jordano, Owner of Central Coast Home Health, and Santa Barbra resident Bill Jordano with a Past El Presidente..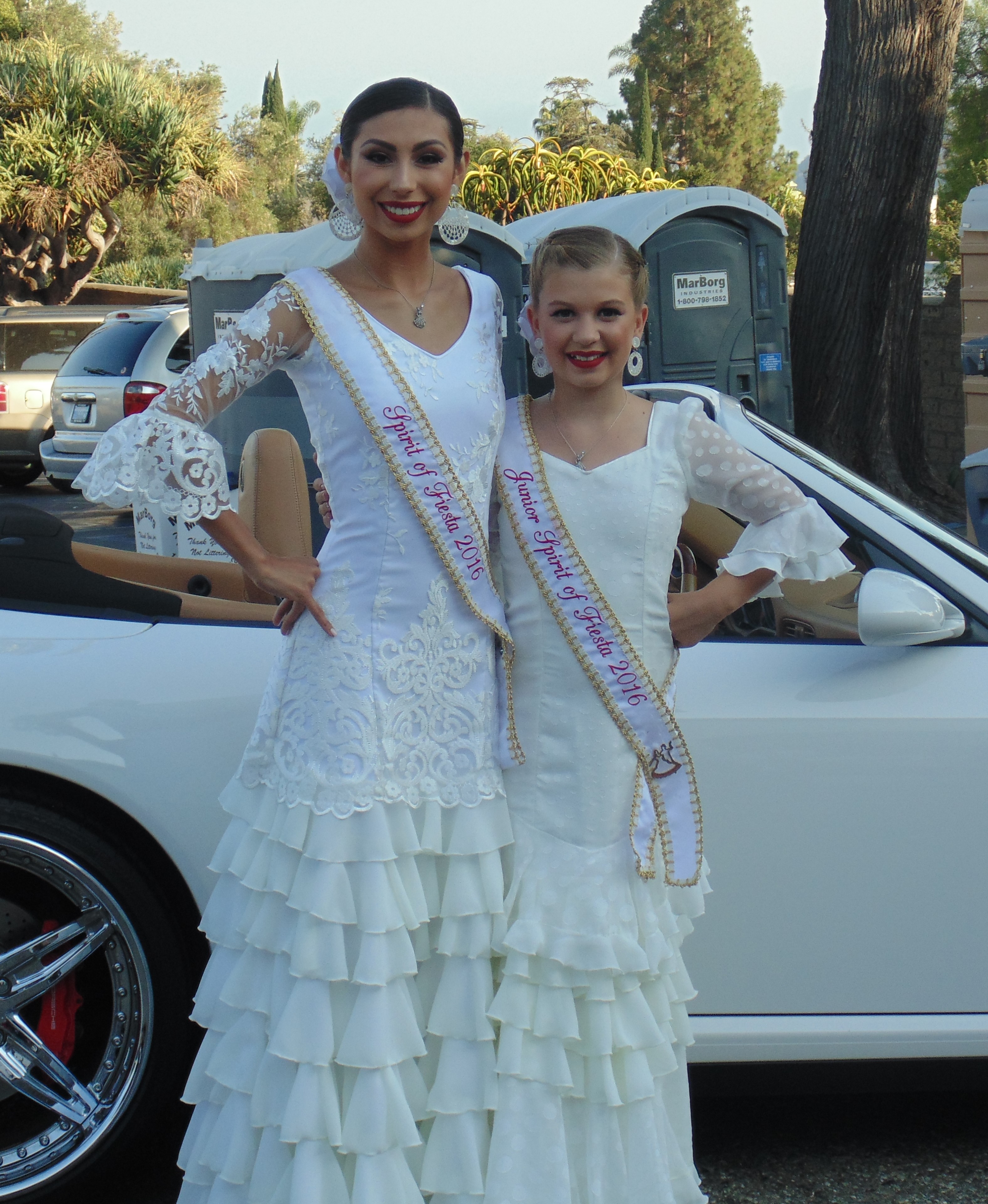 Alexis Simentales & Sarah Naretto
My experience of the 92nd Fiesta began at La Fiesta Peguena "Little Fiesta" at theOld Mission in Santa Barbara, where traditional songs and dances from the Californios, Flemenco, Spanish classical and Mexican folklorico were performed on the front steps of the Old Mission. The beautiful costumes, lively music, and dances performed by very talented young men and women has always been the cornerstone of this festival. 2016 Junior Spirit of Fiesta Sarah Naretto and Spirit of Fiesta Alexis Simentales gave stunning performances that delighted the crowd.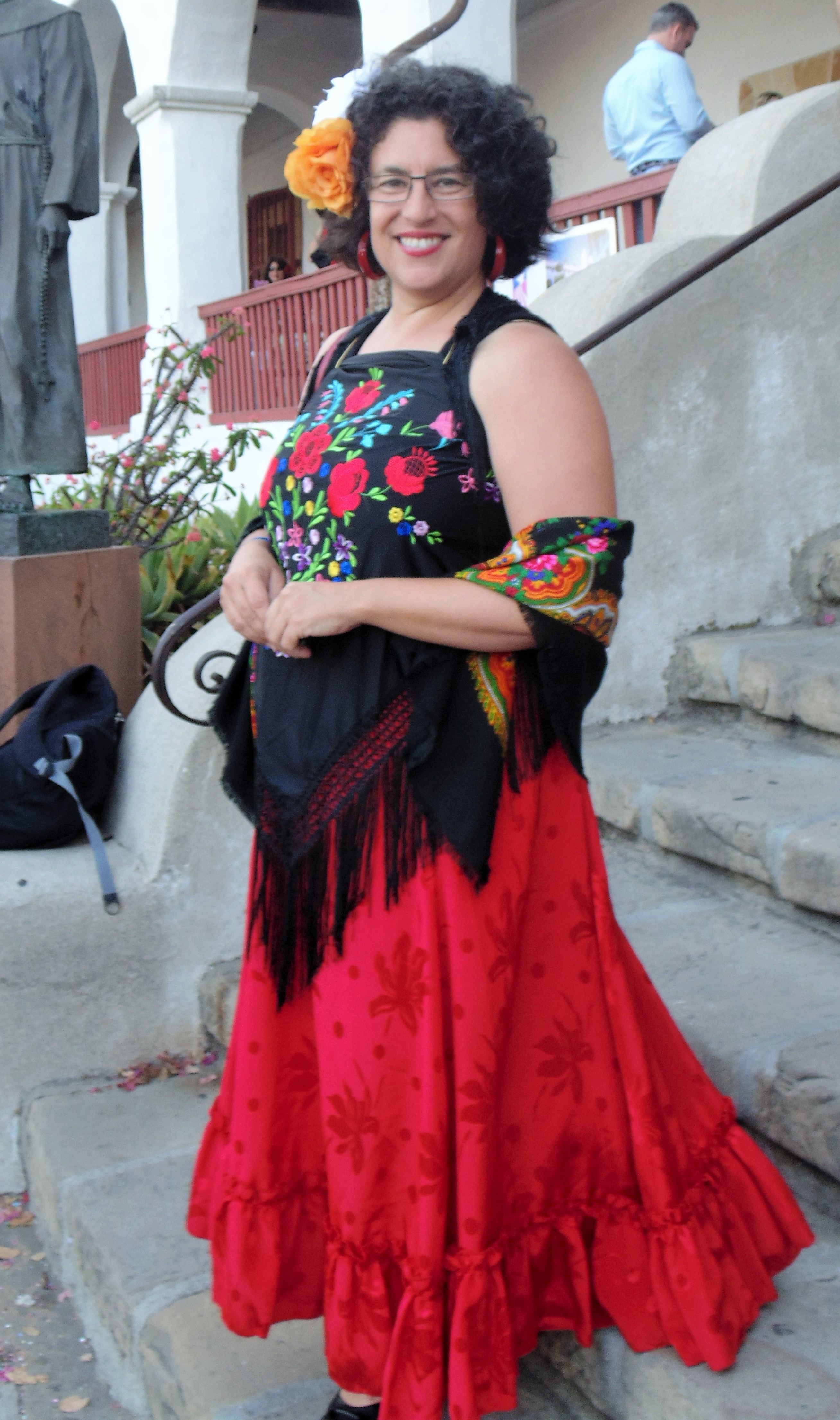 Mayor  Helene Schneider
Mayor Helene Schneider was among the dignitaries in attendance, as well as countless members of Old Spanish Days Fiesta, in full costumed regalia. The Fiesta Flower Girls are a highlight each year, and created an irresistible flower walk where guests entered the event, and were presented colorful fresh flowers. These little charmer's also lead the opening of the parade down state street, and made visits to hospitals and retirement centers to present flowers to ailing and elderly patients.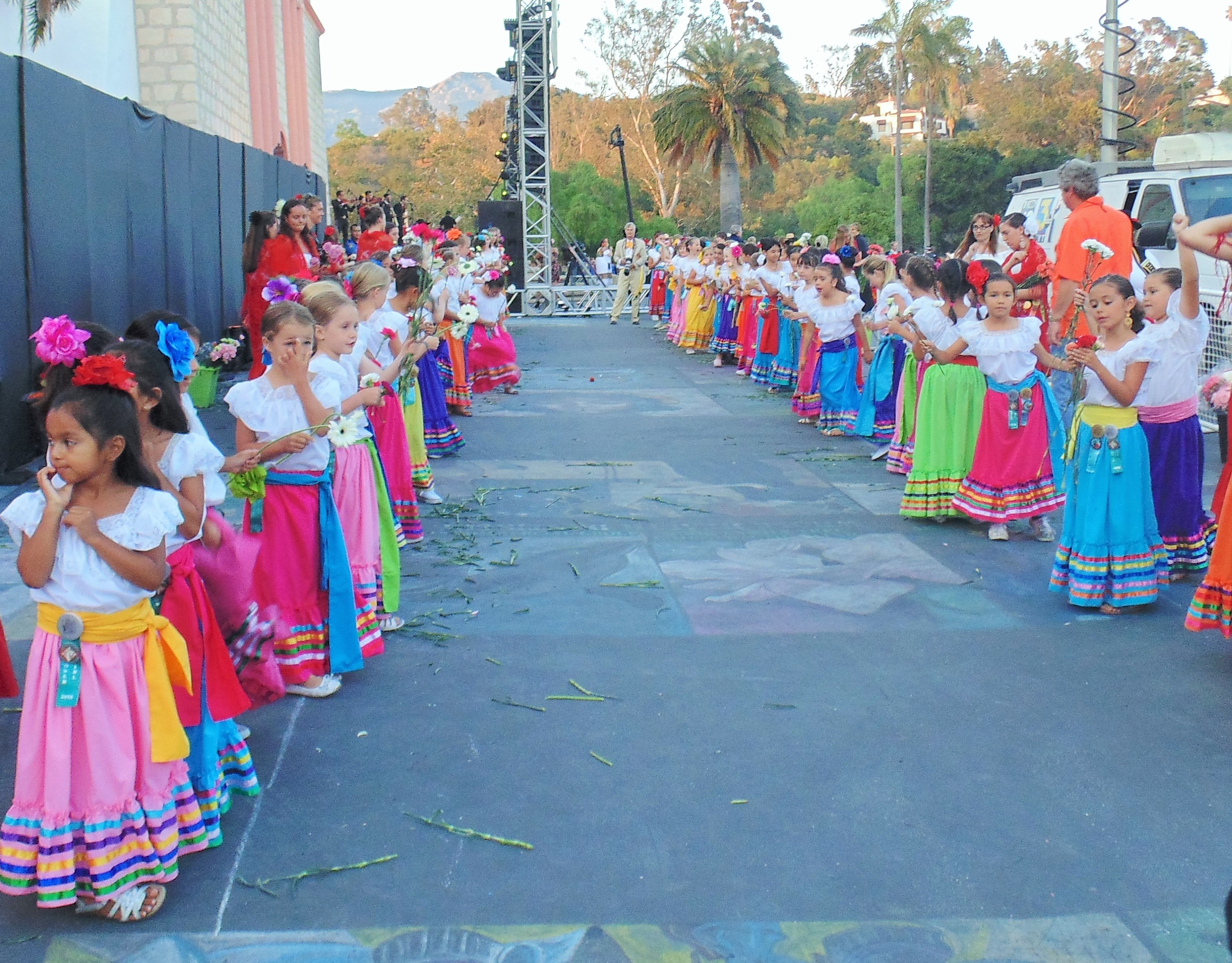 2016 Fiesta Flower Girls
The food and beverage scene was overflowing with enchiladas, tamales, mole, quesadillas, pazole not only with authentic food vendors at Mercado de la Guerra, and St. Guadalupe Church, but also in practically every restaurant in town. Fess Parker Double Tree Hotel & Resort was the site of the Presidente Dinner, and is always a lovely costume event held in the rotunda, featuring a Mexican menu, live music and dancing. Aladio's Restaurant on State Street, at the start of the parade route, is a traditional family breakfast stop for locals, and they offer a wonderful menu that includes a caramelized onion, spinach, mushroom and goat cheese omelet that is always a perfect start to any parade.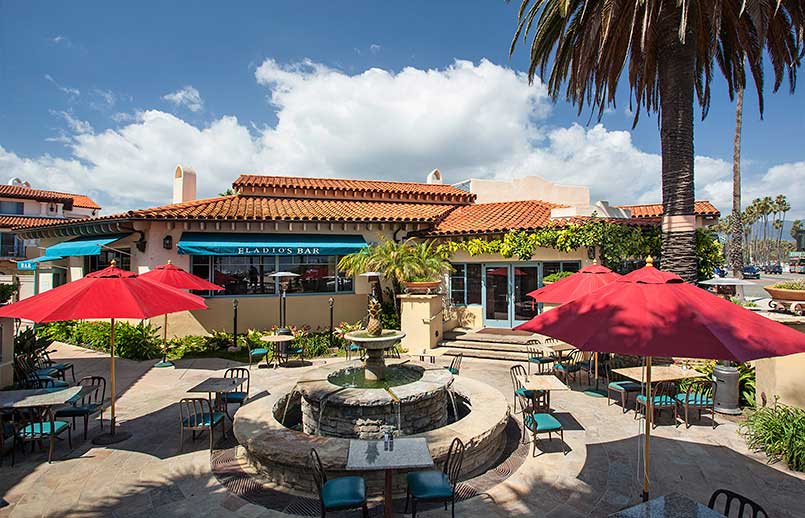 Aladio's Restaurant
KEYT3 provided a live feed for the Old Mission performances, and did a remarkable job getting the parade on Friday to residents who were unable to attend, and enjoyed at home. KEYT3 reporters included C.J.Ward, Beth Farnsworth, Joe Buttitta, Kelsey Gerkens, Meredith Garofalo, Stacy Sakai, John Palminteri, Vicky Nguyen, Tracy Lehr and more. They are a great team, and did a fantastic job capturing the mileau of activities happening throughout the city during the hectic week of events. Kudos must also be given to the Sheriff's, Fire Department, and the army of volunteers who supported the event.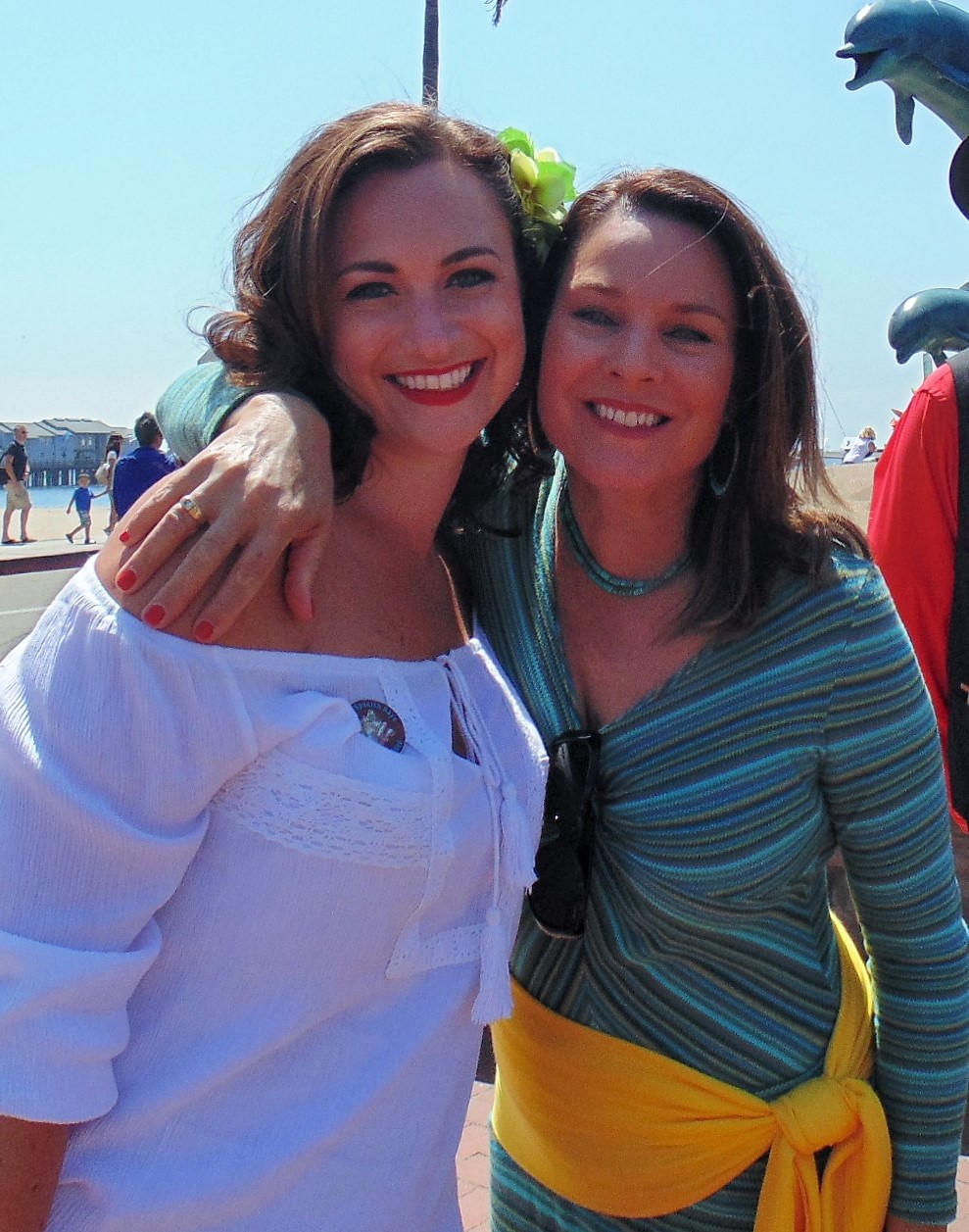 Meredith Garofalo & Beth Farnsworth KEYT3
A number of floats in the largest equestrian parade in the country portrayed oceanic history scenes depicting how important the sea has been throughout the history of Santa Barbara; the 2016 theme was "Coastal Frontier." Many of the floats including the Chumash Indian float and The Old Mission float contained sea inspired designs. Oceanographic explorer, environmentalist, educator and film maker Jean-Michel Cousteau was Grand Marshal for the 2016 El Desfile Historico parade. Mr. Cousteau was quoted as saying "I am very honored to be part of this year's Fiesta." There were 600 horses in the parade, including the County Sheriff's, lead by Sheriff Bill Brown, as well as countless carriages containing event sponsors like the Bank of Montecito and others.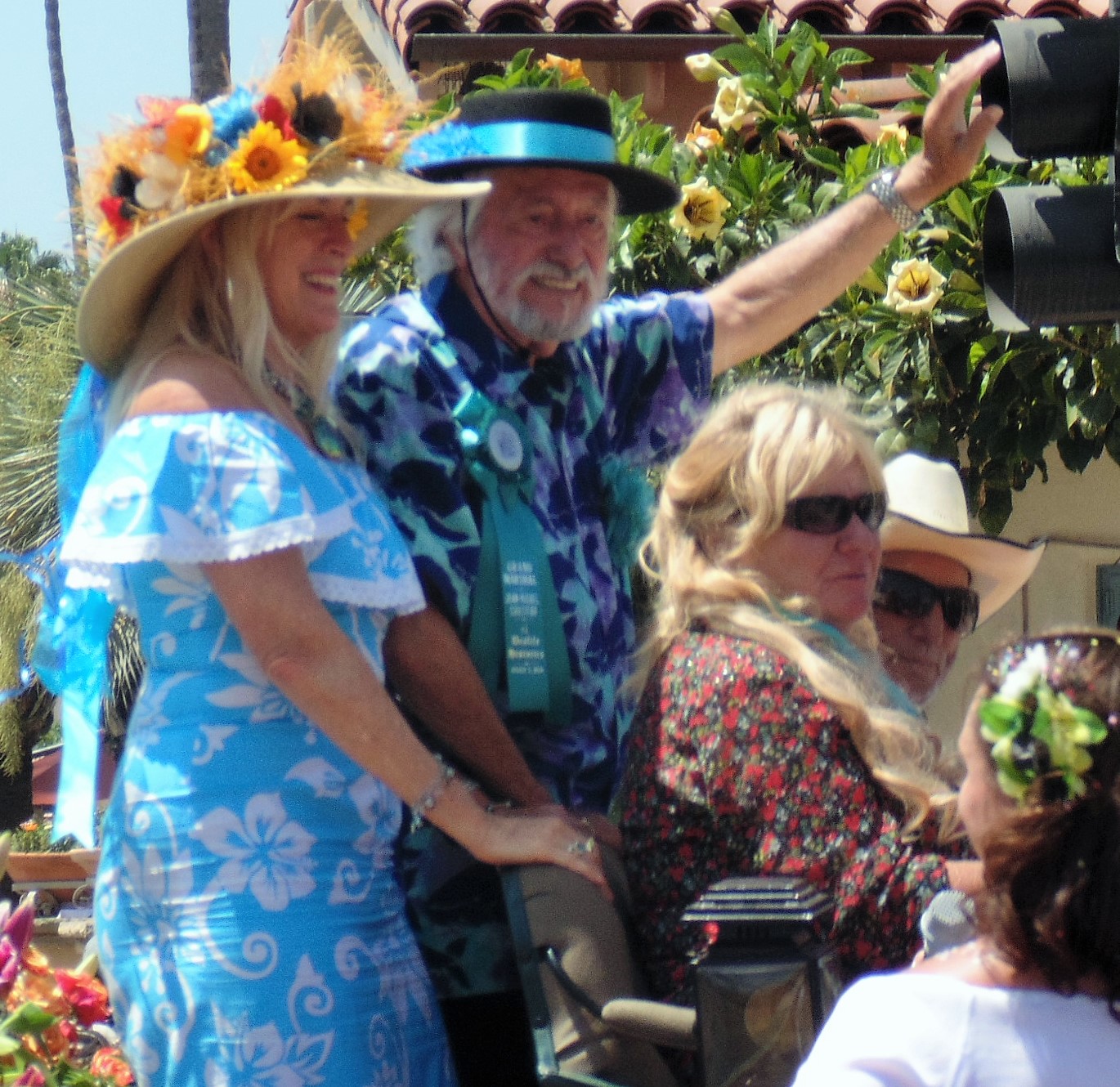 Jean-Michel Cousteau - 2016 Parade Grand Marshall
A bevy of Spanish formal dinners, dances, parties, art shows, museum exhibits, and even a Mass at the Old Mission were an integral part of this year's agenda, and evening concerts were held on the lawn of the Courthouse. The Mercado de la Guerra was a popular site of dining by day and partying by night. That being said, it was yet another delicious celebration of the senses at Old Spanish Days Fiesta 2016 in Santa Barbara. Viva la Fiesta! For details on 2017 visit www.oldspanishdays-fiesta.org.

_________________________________________________

SANTA BARBARA/PUERTO VALLARTA SISTER CITY COMMITTEE WINS SISTER CITIES INTERNATIONAL'S BEST OVERALL PROGRAM AWARD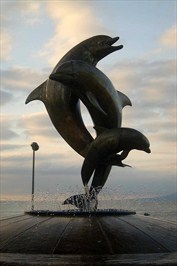 Santa Barbara/Puerto Vallarta Sister City Committee (SBPVSCC) has won Sister Cities International's (SCI) 2016 Best Overall Program Award for a city with a population between 50,001 and 100,000. The 2016 SCI Best Overall Program Award recognizes sister city programs that demonstrated outstanding accomplishments in 2015 in advancing the goals and mission of the sister cities movement.
 In 2015, SBPVSCC successfully facilitated all sister city exchanges between Santa Barbara and Puerto Vallarta, prepared individuals for life in a multi-cultural world, facilitated and enhanced the relationships that promote international trade opportunities, and were the premier international resource organization utilized by Santa Barbara-area governments, businesses, organizations, educational institutions, and residents on all things Puerto Vallarta.
 SBPVCC conducted several programs in 2015, including giving $6,000 for first response medical equipment to Puerto Vallarta and scholarships in the "Sponsor Student" program from the Rotary Club. They sponsored the 2015 Tequila Harvest Festival, hosted the community Valentines Dinner/Dance at the Santa Barbara Museum of Natural History that featured a Mariachi group, participated in the Old Spanish Days Festival, the United Nation Walk and pot-luck dinner, and the 9/11 Peace Concert.
 In addition, they hosted a "Las Posadas" event, attended the 9th Annual Sister Cities Association of Americas International Conference in Puerto Vallarta, the 25th Anniversary Celebration De La Fraternidad Universal en Yucatan, Southern California Sister Cities Association regional meetings, the US/Mexico Sister Cities Association Annual Conference, and 10th Annual Puerto Vallarta I. Madonnari festival. They continued 17 years of the Law Enforcement Exchange, supported the "Save the Turtle" project in the Bay of Puerto Vallarta by donating $1,000 towards hatchery equipment and classes, supported the Puerto Vallarta Rehabilitation Clinic by donating $2,000 to helping needy families, painted the Boca de Tomaltan Health Clinic.
 SCI's Annual Awards are awarded in several categories including Best Overall, Innovation (Arts and Culture, Economic Development, Humanitarian Assistance, and Youth and Education), and Volunteer of the Year. Award winners will be honored at the Lou Wozar Diplomatic Awards Dinner on Saturday, July 16 during SCI's 60th Anniversary Celebration in Washington, DC.
 SCI's 60th anniversary celebration will include an Annual Conference and Youth Leadership Summit in Washington, DC July 13-16, 2016. The celebration will bring together hundreds of the most influential global leaders in diplomacy, foreign affairs, policy, business, and innovation. Elected and municipal officials, business leaders, youth delegates, and citizen diplomats will discuss this year's theme "Peace through People," building on President Eisenhower's initial vision of creating a more peaceful world by building global relationships.
 _________________________________________________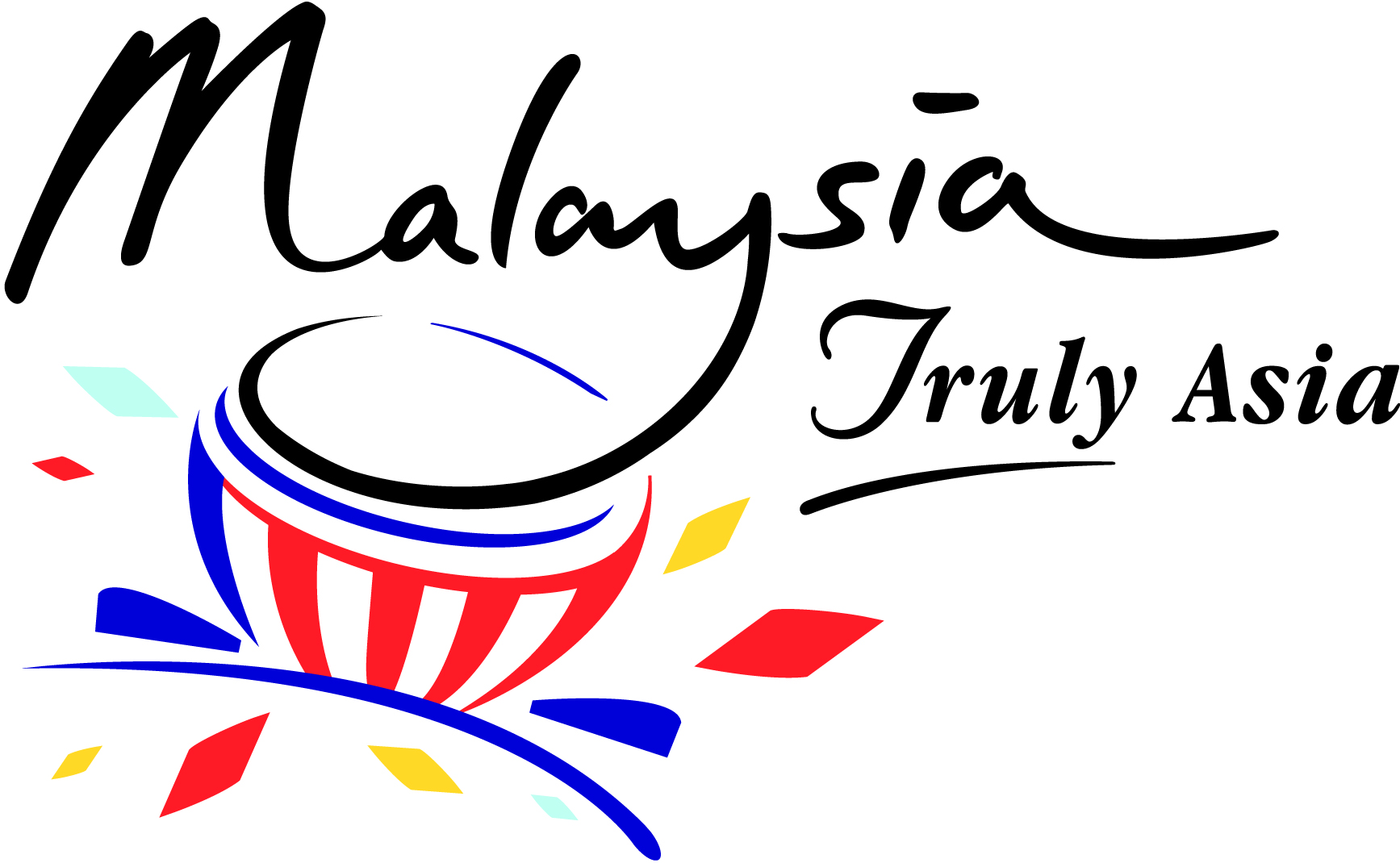 MALAYSIA TAKES HOME TWO TRAVVY AWARDS IN NEW YORK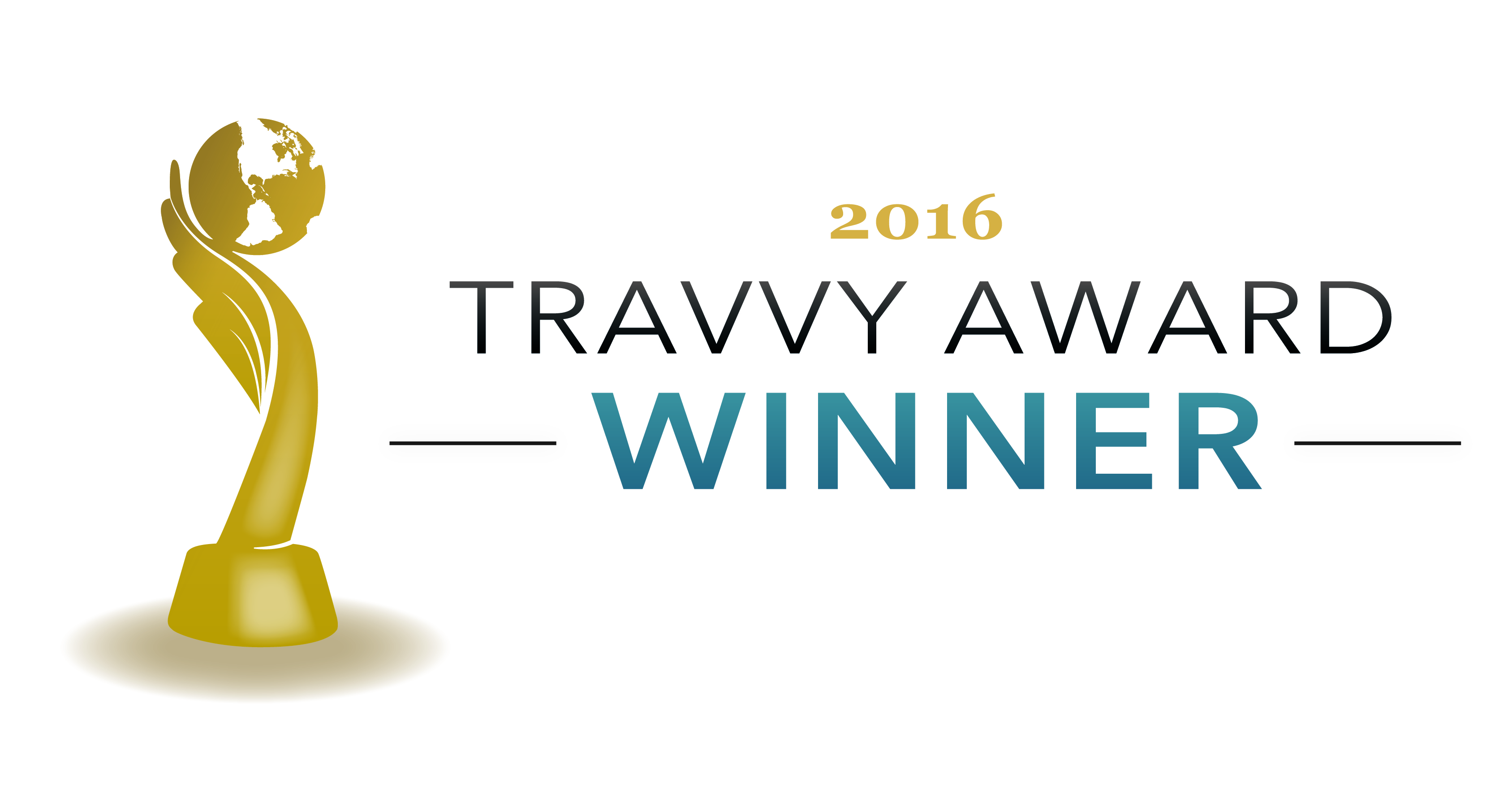 At the 2016 Travvy Awards, presented by travAlliancemedia on 6 January at New York City's Gotham Hall. Malaysia added another feather in its cap when it took home two Travvy Awards for the Best City Destination – Asia and the Best Culinary Destination – Asia.
Chinese, Malay, Indian and Thai cultures have come together to create the ultimate Asian-fusion fare in Malaysia. The ingredients have fused together and evolved to pair nicely with the other elements that have remained distinct and original, which makes Malaysian food outstanding.  
The annual Travvy Awards, known as the Academy Awards of the travel industry, recognize the highest standards of excellence in the travel industry and honor travel companies, travel products, travel agencies, and destinations for their outstanding achievement.
Travel suppliers, destinations and individuals from all over the world are eligible to submit their nominations to be considered for the honor of being recognized as an innovator in the industry.
This year, nearly 40,000 travel professionals voted on their favorites that determined the 2016 Travvy Awards winners. These winners were honored during an awards dinner and presentation attended by the finalists, industry leaders and travel professionals.
__________________________________________________________________
BY SEA   .   .   .
WINDSTAR CRUISES ANNOUNCES 2017 VOYAGE COLLECTION
2017 Yacht Vacations Spotlight New Cruises to Croatia, Northern Europe Sailings,
13 New Ports of Call, Panama Canal Private Event, UNESCO World Heritage Sites
Luxury cruise line Windstar Cruises announces its 2017 Voyage Collection. Known for in-depth cultural exploration, the line's broad spectrum of worldwide cruise vacations includes two new cruises added to dozens of itineraries visiting more than 150 ports of call — including 13 new ports for 2017 — in 50 countries.
Cruise offerings span the globe from exotic Dreams of Tahiti cruises offered year-round to popular summer sailings in Europe such as Classic Italy & Dalmatian Coast and Lands of the Midnight Sun voyages. Two new 2017 itineraries in the Mediterranean feature the picturesque ports of Croatia, and due to popular demand, the award-winning line is deploying a second all-suite yacht to sail Around Iceland next summer.
The luxury cruise operator doubled its fleet in the last two years adding three all-suite yachts to complement three sailing ships, each serving an exclusive 148 to 310 guests in private yacht style. Windstar's six-yacht fleet indulges guests on appealing itineraries to Tahiti, Costa Rica and the Panama Canal, the Caribbean, Mediterranean and Baltic, Trans-Atlantic, as well as Western and Northern Europe, the United Kingdom, Ireland, and Iceland.
"Windstar is devoted to offering the best travel destinations and experiences in the world. We promise our guests unparalleled access to amazing places, meaningful cultural experiences with locals, and personalized, world-class service unique to our special brand of yacht travel," remarked Joe Duckett, vice president of sales and marketing. "Our 2017 Voyage Collection exemplifies this, providing guests with more opportunity than ever to sail into classic harbors and quaint ports off the beaten path, all in private yacht style."
"We are excited to continue expanding our curated Private Events program in 2017 with over-the-top cultural and culinary events offered complimentary on every cruise. We also have more overnights and late night stays giving guests more time in Bora Bora, Bordeaux, Monte Carlo, Portofino, and St. Petersburg to name a few," noted Duckett.
Private Yacht-Style Cruising 180 Degrees from Ordinary — Free from the crowds and hassles of larger cruise lines and land journeys, Windstar yachts bring guests closer to the worlds and cultures they want to discover in luxurious comfort. Each itinerary features visits to hidden harbors and little-known ports off the tourist radar. Caribbean cruises such as the Jewels of the Windward Islands, popular with first-time cruisers, take the less-traveled course visiting islands such as Mayreau, a tropical island with pristine beaches and a population of just 300; and picture-perfect Bequia, a yachter's paradise with natural, protected harbors and clear blue water surrounded by steep, verdant hills.
New 2017 Itineraries & Yacht Voyage Highlights
Quintessential Croatia: A new eight-day sailing aboard the 148-guest sailing ship Wind Star provides four summer departure dates and several new port calls for Windstar, cruising roundtrip from Venice. Guests will see fairy tale castles and enchanting medieval villages in style while sailing on azure waters. The timeless magic of Venice, surreal rainbow colors of Plitvice Lakes National Park, and Dubrovnik's incomparable city walls and Old Town are just a few of the highlights on the new voyage. Visits to the remarkable ports of Opatija, Korcula, and Zadar in Croatia, as well as Piran in Slovenia, make this a stand-out Mediterranean cruise only available by Windstar yacht.
Marvels of the Croatian Coast & Greece: Two new 12-day cruise departures sail on a Venice to Athens adventure aboard Wind Star. The voyage is a tour-de-force of UNESCO World Heritage Sites, with access to 11 on a single cruise – a Windstar record. In addition to history and stunning views, like Kotor's incredible fjord-like bay, the itinerary is a feast for the senses with Italian pasta, Croatian seafood, and mezze delights from Greece.
New Panama Canal Private Event & Costa Rica Maiden Port: Windstar staff make it their job to create magical moments, always striving to achieve the perfect guest experience, unique and engaging. New for the 2016-17 winter-spring season, daylight transits of the Panama Canal allow guests to learn about the inner-workings of this modern engineering marvel. In addition, each sailing will celebrate the historic continental divide with a Captain's Toast, live narration by a Naturalist, and local music and cuisine — all part of Windstar's newest complimentary Private Event. Two eight-day Costa Rica and Panama Canal cruises aboard all-suite Star Pride and Star Breeze span the 2016-17 New Year's holiday and feature an unusual call to Bahia Herradura, known as the fishing capital of Costa Rica, close to famous surf mecca Jaco Beach.
Two All-Suite Yachts Sail Around Iceland: A guest favorite and popular new addition in 2016, the 2017 Around Iceland sailings are offered on the luxe, all-suite Star Legend and Star Pride, allowing guests more date options when choosing their "private yacht." The cruises sail roundtrip from Reykjavik on seven-day cruises while vacationers enjoy scenic cruising of remote fjords, raging waterfalls, and visits to small fishing villages as they circumnavigate this country.  
New Scotland Departure: Also in Northern Europe, the Lands of the Midnight Sun sailings in 2017 will offer a new homeport departure from Edinburgh sailing to Reykjavik (and reverse) on two separate dates, in addition to a set of Dublin to Reykjavik (and reverse) options.
Enhancements to Year-Round Tahiti Cruises: Vacationers planning an island paradise getaway will delight with more date choices in the South Pacific for Tahiti & the Tuamotu Islands sailings aboard the 148-guest sleek sailing yacht Wind Spirit. Starting in June 2017, the ship will switch to Thursday departure dates for year-round Dreams of Tahiti cruises. New Thursday departures will allow more flight options for departure and arrival for those planning tropical honeymoons and beach-oriented vacations.
To order the 2017 Voyage Collection Atlas and for additional information on the yachts, pricing, cruise dates, itineraries, daily port highlights, onboard activities, shore excursions, special offers, videos, and more, contact a travel professional. Visit Windstar Cruises online at www.windstarcruises.com.
___________________________________________________________________
ICONIC RITZ HOTEL PARIS REOPENS AFTER RENOVATION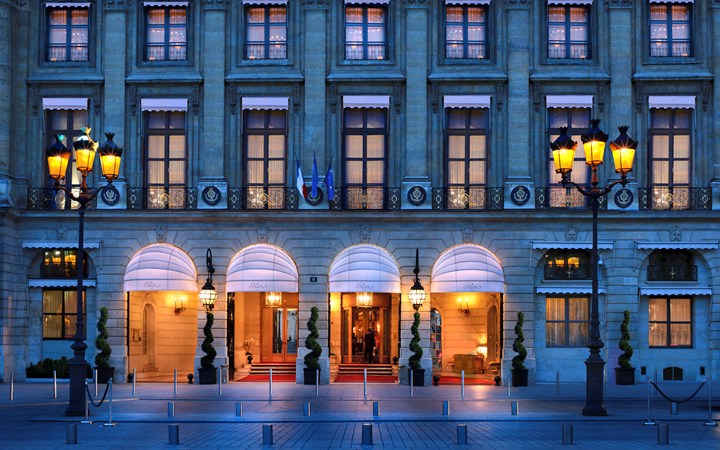 The historic hotel that was once home to Coco Chanel, and about which Ernest Hemingway wrote, "When I dream of afterlife in heaven, the action always takes place in the Paris Ritz." Luckily for patrons of all sorts, the storied hotel is reopening after four years of renovations. The iconic hotel has been closed since 2012.
This face lift wasn't exactly a smooth four years. The property has been closed since August 2012 for renovations, and was was originally scheduled to open three months ago, but a fire in January severely damaged two suites and parts of the roof, delaying the reopening. Although the original renovation budget was estimated at between $160 and $200 million, a hotel spokesman told The New York Times it was "more" than that. (The Washington Post reported that the renovation cost was $450 million.) Egyptian businessman Mohamed Al-Fayed, who owns the hotel, stated that everything, including the hotel's closure and its update were "necessary to maintain the pre-eminent position of the Ritz."
The former private palace, which originally opened in 1898 as a hotel, has brand-new plumbing, heating and cooling systems, and high-speed Wi-Fi. The former 159 rooms have been transformed into 142 rooms, including 71 suites with 15 suites themed in honor of famous hotel guests like Maria Callas suite or the F. Scott Fitzgerald. All suites have been outfitted with museum-quality antiques and heated floors. New additions include the Chanel Spa, an underground ballroom, a 21,500-square-foot garden, and the Salon Proust, where guests can sip afternoon tea. Hemingway would no doubt be proud to know the hotel's beloved Bar Hemingway, named after him in 1994, has also been refurbished.   BC
___________________________________________________________________
THE 58TH ANNUAL CHICAGO AIR AND WATER SHOW – AUGUST 20 & 21
Highlights include U.S. Air Force Thunderbirds, U.S. Army Parachute Team Golden Knights, U.S. Navy Leap Frogs
and the F-35 Heritage Flight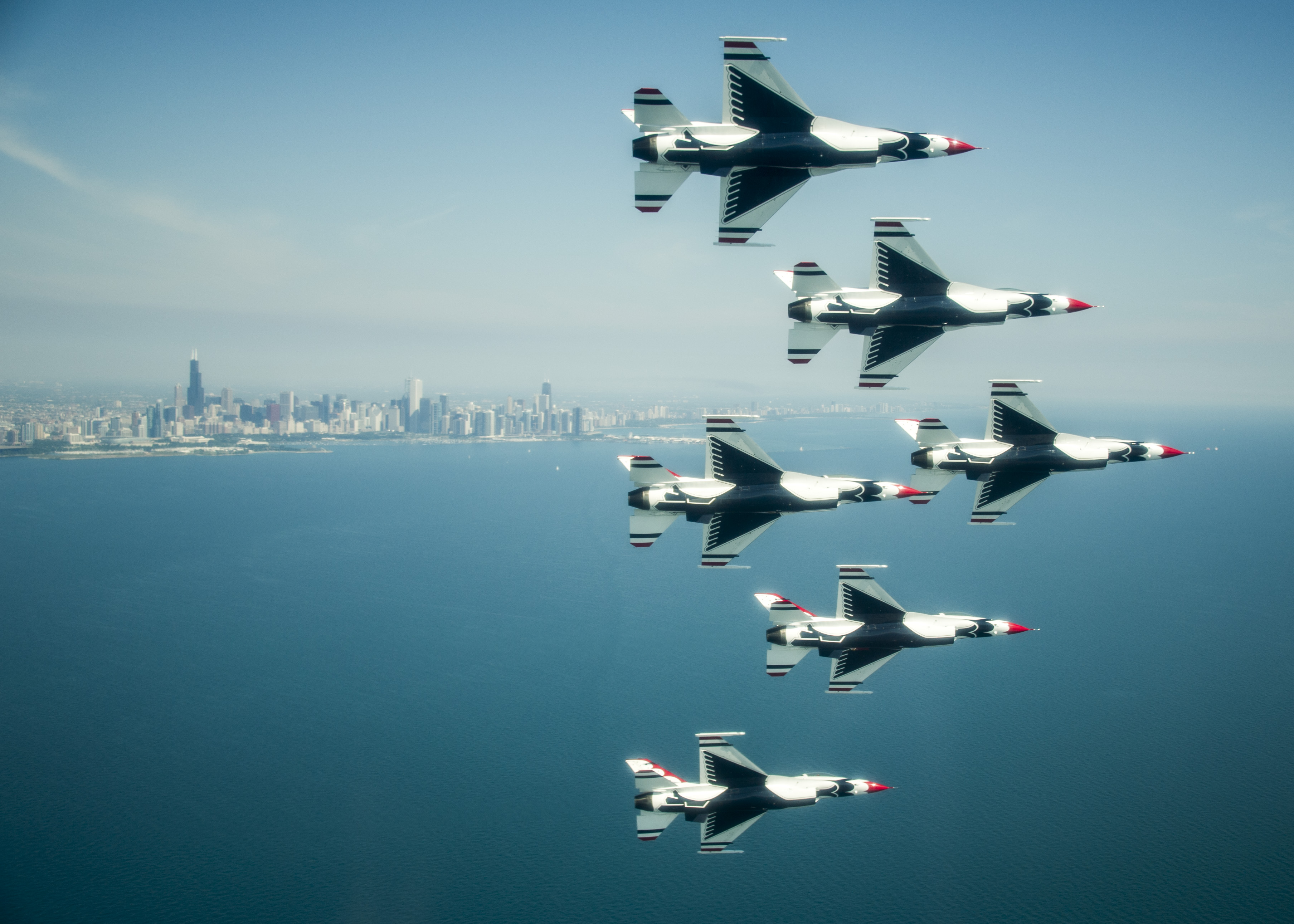 The 58th Annual Chicago Air and Water Show, presented by Shell and the City of Chicago, will return August 20 and 21 along the lakefront from Fullerton to Oak Street, with North Avenue Beach serving as show center from 10 a.m. to 3 p.m. daily. Strong in tradition and one of the largest free admission events of its kind, the show headliners include the U.S. Air Force Thunderbirds and the U.S. Army Parachute Team Golden Knights. New this year, the U. S. Air Force F-35 will take part in the show for the first time.

The U.S. Air Force Thunderbirds have been astounding audiences since 1953 with their commanding presence and precision flying in their F-16 Fighting Falcons. As role models for men and women of all ages, the Thunderbirds are a select group of Air Force Pilots who perform intricate and precise maneuvers, often approaching the speed of sound.

The brave men and women of the U.S. Army Parachute Team Golden Knights and the U.S. Navy Leap Frogs will delight and inspire spectators as they jump out of an aircraft 12,500 feet above the earth's surface making a landing on North Avenue Beach.

The popular lakefront event features a wide variety of military and civilian aerial demonstration teams with daredevil pilots performing their stunts in the skies above Chicago. New for 2016, the F-35 Heritage Flight will take part in the show for the first time. Returning acts confirmed for 2016 include: AeroShell Aerobatic Team, Aerostars, Bill Stein Airshows, Chicago Fire Department Helicopter Air/Sea Rescue, Dave Dacy in the Super Stearman Model 70, Firebirds Delta Team, Matt Chapman Airshows, P-51 Mustang, Sean D. Tucker and Team Oracle, U.S. Coast Guard, U.S.A.F. F-16, U.S.N. F-18, Warbird Heritage Museum Foundation: A-4 Skyhawk Jet Tac Demo – and show announcer Herb Hunter, the "Voice of the Air and Water Show."

"For the last two decades, Shell and the City of Chicago have partnered together to present the Annual Chicago Air and Water Show," said Barbara Stoyko, GM, Sales for Shell U.S. Fuels, Sales and Marketing. "The event, which highlights amazing performances both in the air and water from military and civilian teams, is a true staple in Chicago, and Shell is very proud to be a part of it. This has been a great partnership in its longevity and tradition and we appreciate all that the City of Chicago does to make this a spectacular event year in and year out. We look forward to continue bringing this event to patrons for free in conjunction with our local joint venture partners, wholesalers and dealers and the City of Chicago for years to come."

The Chicago Air and Water Show is free to the public and made possible by presenting sponsor Shell Oil Products U.S. and the following sponsors: ABC 7 Chicago, American Airlines, Bud Light, The Boeing Company, Chicago Transit Authority, Chicago Tribune, Communications Direct, Hyatt Regency McCormick Place, M*M Graphics, Oracle and WBBM Newsradio 780 and 105.9FM.

For more information about the 58th Annual Chicago Air and Water Show, please visit chicagoairandwatershow.us.

__________________________________________________________________
OCTOBERFEST 2016 HOFBRAUHOUS BREW HALL
Munich Icon Will Host Millions at Historic Festival

by Bonnie Carroll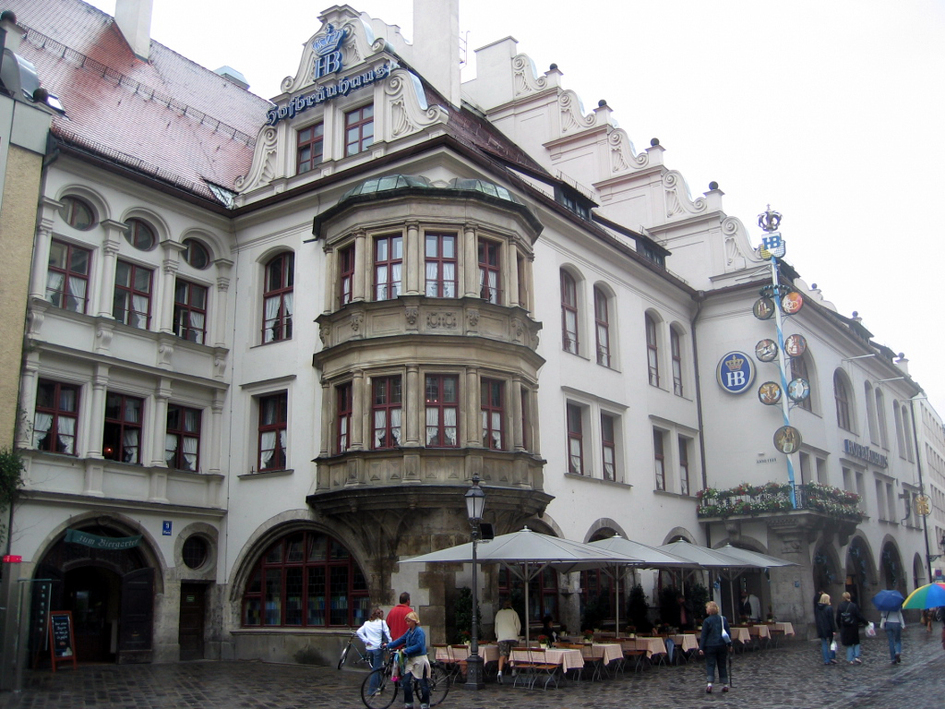 Historic icon brew hall will again host Munich Octoberfest Celebration.
The brew making history of Hofbräuhouse in München began with Wilhelm V., Duke of Bavaria (1579 – 1597), who had a thirsty and demanding royal household, which was dissatisfied with the beer brewed in Munich. As a result, beer had to be imported to Munich from the city of Einbeck in Lower Saxony. Wilhelm ordered his royal court to come up with a plan to balance cost and pleasure. On September 27, 1589, Wilhelm's chamberlains and council members approached him with an idea: why not build their own brewery? Wilhelm welcomed the plan with enthusiasm, and on that same day he recruited the master brewer of the Geisenfeld Monastery, Heimeran Pongraz, to be the planner, developer and the first "brown" Hofbräuhaus' master brewer. It went into operation at the "Alter Hof" (Old Court) in 1592. It was known as the "brown" Hofbräuhaus, as only brown ale was brewed there.
Quickly they outgrew the space at Hofbräuhaus at Platzl. Because it was no longer feasible to house the brewery and restaurant under one roof Prince Regent Luitpold decided to move the brewery out of the Hofbräuhaus and to build a completely new brewing site above the storage cellars on Innere Wiener Street. The last batch of beer was brewed at the old site on May 22, 1896 and delivered to the new fermentation cellar on June 2nd. The first batch of beer was brewed on August 10, 1896 at the new site.
Another interesting note was that Adolf Hitler delivered his first speech at the Hofbräuhaus in 1920 to over on the Hofbrau patio. The meeting and his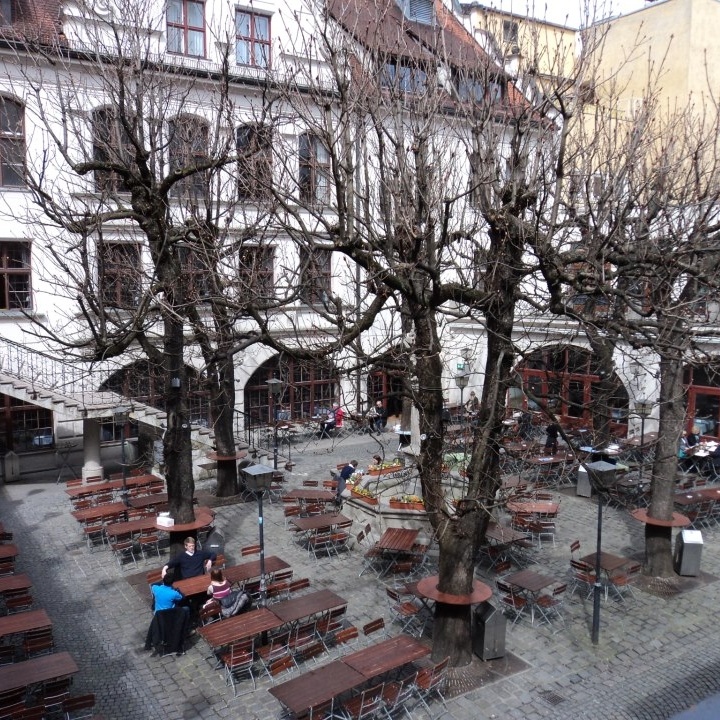 oratory were a great success, and subsequently in February 1920 he organized a much larger event for a crowd of nearly two thousand in the Munich Hofbrauhaus. Hitler himself was not the main speaker, but when his turn came he succeeded in calming a rowdy audience and presented what later came to be known as his Twenty-Five Theses Speech, which were to be the basis of the Nazi party. The name of the party was itself changed to the National Socialist German Workers Party (or Nazi for short) on April 1st 1920. The following quote is an excerpt from a later speech Hitler gave on February 24, 1941. "When I first entered this hall twenty-one years ago, I was an unknown, nameless soldier. I had nothing behind me but my own conviction. During the twenty-one years since, a new world has been created. The road leading into the future will be easier than the road from February 24, 1920, to the present. I look to the future with fanatical confidence. The whole nation has answered the call. I know that when the command is given: "Forward march!" Germany will march."
Not even the most famous beer tavern in the world was not spared the catastrophe of World War II. On the night of April 25, 1944, the first airborne bombs struck the Hofbräuhaus. Three subsequent air raids almost completely destroyed the building. When the weapons finally fell silent in Germany on May 8, 1945, only a small section of the main beer hall was still operational – all other rooms had been destroyed. Just in time for Munich 's 800th anniversary in 1983, the Hofbräuhaus' new Festival Hall reopened, marking the end of the renovation work after World War II. It is believed US soldiers returning home from Germany after WWII contributed to the popular demand for Hofbräuhaus beer in America.
Landlords Michael and Gerda Sperger took over the management of the Hofbräuhaus, and after her husbands death Gerda Sperger continued successfully running the traditional establishment until the beginning of 2004. On April 29, 2004, at the annual first tapping of Maibock beer, Wolfgang and Michael Sperger, the sons of Michael and Gerda Sperger, resumed the family tradition of managing the Hofbräuhaus.
Today it is always teaming with tourists, and locals alike, enjoying its old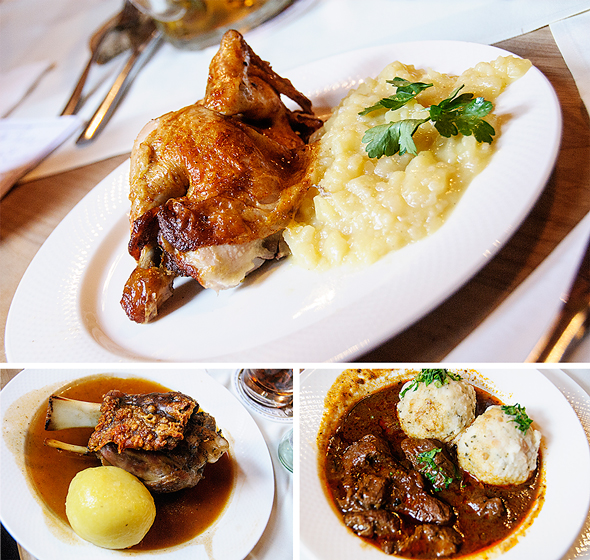 world ambiance and delicious traditional dishes, such as Weisswurst with a Bretzel (white sausage sans the skin with pretzel), Schweinbraten with knodel (pot roast pork with potato & bread), Weiner Schnitzel with Kraut (breaded fried veal and wite cabbage with olive oil & vinegar). Most famous soup is Keberknodel Soup, seasoned with liver and onions. Favorite side dishes include apfelrot kaut (red cabbage with apples) and Bretzel (pretzel) with dips. Servers can be seen carrying more than an armful of mugs filled with beer to thirsty patrons. The entertainment at Hofbräuhaus is also authetic, with musicians in costume playing German/Bavarian favorites to huge crowds. Munich's popular sweet endings feature a local favorite of Apfelstrudel with vanilla sauce, or the ultimate Bavarian dessert known as Prinzregent Torte, a traditional Bavarian Torte, with 7 thin layers of sponge cake, lined with chocolate butter cream and toped with apricot jam, covered with a dark chocolate glaze.
Hofbräuhaus is a venue that has such rich history, and is so much fun that it would be a shame to miss it if you are in Munich. The internal and external design of the building is photo perfect, and the art throughout is quite interesting, with murals on the ceiling throughout. The outdoor patio is also a charming respite in summer and offers patrons a view of the buzzing activity of Munich while enjoying some delicious Bavarian favorites.
For more than a decade, Americans have enjoyed these fine beers in the Munich tradition. They are easy on the palate, yet tasty and refreshing. Additional Hofbräuhaus venues are located in Hamburg, Regensburg, Kaiserslautern, Berlin and Berchtesgarden, Germany. Hofbräuhaus franchises have opened in Newport, Kentucky, Cincinnati, Las Vegas, Pittsburg, Chicago, Cleveland, Columbus, St. Petersburg, Florida and recently in Belo Horizonte, Brazil in 2015. Only the authentic Hofbräuhaus beer is served at all these locations. The Marriott International in Dubai licensed the Hofbräuhaus brand opened a restaurant in their hotel. The Hofbräuhaus Seoul was the first Hofbräuhaus in Asia and a franchise also opened at the Don Mueang International Airport in Bangkok.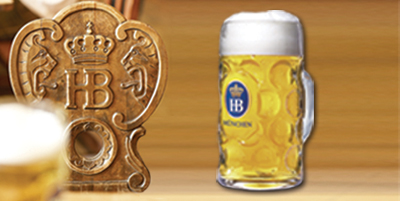 Renowned Hofbräu beers include:
Hofbräu Original: More than any other, Hofbräu Original embodies Munich's character as a city of beer, spreading its fame throughout the world. Full-bodied with an alcoholic content of approximately 5.1% by volume, and offering a truly fine hops aroma, it is a superbly well-balanced lager.
Hofbräu Dunkel: Dark beer existed in Bavaria long before light beer. This was the first type of beer to be brewed at Hofbräuhaus when it was founded. Today, when beer-lovers all over the world talk about dark beer, they usually mean a Munich style dark beer.
Hofbräu Hefe Weizen: In 1602 Weissbier could only be brewed by ducal privilege. It was Munich's first Hefe Weizen. Hofbräuhaus enjoyed this exclusive right for nearly 200 years, thus holding a monopoly on Weissbier in Bavaria.
Hofbräu Octoberfest: The Munich Beer Festival, or Oktoberfest, is an event of superlatives – it's the largest popular festival in the world, held in the beer metropolis of Munich. Millions of visitors from all over the world come every year to enjoy its very special atmosphere.
Hofbräu Maibock: By tradition, the first barrel of Maibock is tapped at the Hofbräuhaus in the last week of April, in time for the merry month of May. The success story of Munich's oldest bock beer goes back as far as 1614. Hofbräu Maibock has the longest pedigree of all Munich's Bocks. Its aromatic flavor and alcoholic content of approximately 7.2% by volume makes it one of the best creations from Hofbräu's brewing kettles. Hofbräu Maibock marks one of the high points in the beer-lover's calendar!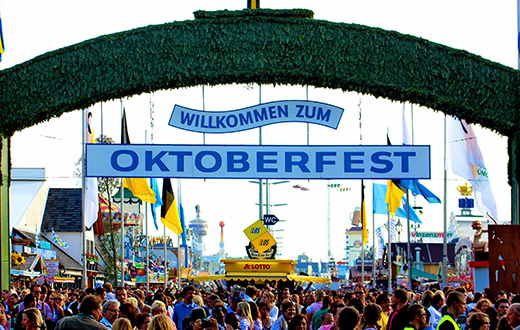 Hofbräuhaus operates the second largest tent during the two week long Octoberfest in Munich, and includes a wine tent, as well as a bevy of delicious Bavarian foods. Millions of people visit the renowned ("Bierzelte") and fairground attractions. The first Oktoberfest was October 12,1810 in honour of the marriage of crown prince Ludwig. Octoberfest 2016 will be held in Munich September 17th through October 3rd. For information visit: http://www.muenchen.de
Hofbräuhaus
Platzl 9
80331 München
+49 (0) 89 / 29 01 36-1 00,
Opening hours:
09.00 - 23.30 Uhr
Hosts: Wolfgang Sperger and Michael Sperger
_____________________________________________________________________

800-850-1600 www.travelsmith.com
For the ultimate in traveling comfort clothing and assessories
---