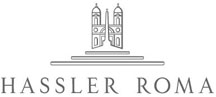 LIVE LA DOLCE VITA AT THE HOTEL HASSLER ROMA THIS EASTER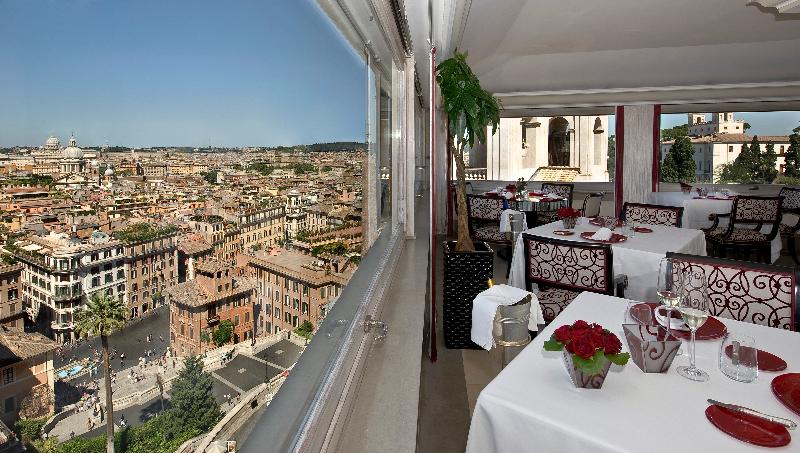 Easter is perhaps one of the most anticipated events in the Eternal City. From the procession on Good Friday to the Pope's Easter Sunday mass at St. Peter's Basilica, the holiday excitement runs throughout the city. This year, the Hotel Hassler Roma is offering a special Roman pasqua (Easter) for guests looking for an extraordinary Easter in Rome. The package includes:

Three nights in luxury accommodations

Daily buffet breakfast at the Hassler's Salone Eva 

Special Easter Sunday Brunch created by Chef Francesco Apreda at the Hassler's panoramic Michelin-starred

Imàgo

restaurant

Spumante (Italian sparkling wine) and two bottles of mineral water upon arrival

Easter surprise from the hotel's pastry chef

Sauna and steam bath 
Guests may also relax with an optional massage in-room or at the hotel's Amorvero SPA (at additional charge). 

Priced from €1,800 to €2,100 (approximately US$2,430 to US$2,840) based on double occupancy, the package is valid for arrivals on April 22 or 23, 2011. To know more about Hotel Hassler Roma, visit www.hotelhasslerroma.com.
ABOUT HOTEL HASSLER ROMA:
Set atop the Spanish Steps and featuring a panoramic view of the entire city, Hotel Hassler Roma, owned and managed by Roberto E. Wirth, has been Rome's five-star lodging of choice for the world's elite for more than a century. Each of the 95 rooms (of which 13 are suites) are individually designed and adorned in authentic Italian accents. Highlights include the Michelin-starred panoramic restaurant, Imàgo, and the neighboring, Hassler-owned Il Palazzetto (www.ilpalazzettoroma.com), a charming 16-century, five-story palazzo that offers a restaurant and wine bar with panoramic terraces and four guest rooms.
---
Spring Break Deals in the Riviera Maya:
Hacienda Tres Rios: A green resort in the Mexico's Riviera Maya, the luxurious Hacienda Tres Rios is offering a special promotion for single parents traveling with children with the Endless Luxury All-Inclusive Plan and the "Just Me and the Kids" package. The package includes accommodations for one adult and 3 children in a Ceiba Junior Suite, activities for kids and teens at the Kids Club, swimming, snorkeling and kayaking in cenotes and rivers, a 30 minute massage for the single parent and all perks of the All-Inclusive Luxury plan such as unlimited meals, snacks and beverages, room service, bike tours and much more! Contact   reservations@haciendatresrios.com or 1-800-494-9173.
Mexico Kan Tours Family Adventure Package includes 7 Days /6 nights in a hotel on the beach at Las Ranitas or in the village at Secret Garden. The package includes private airport transfer, an excursion to Sian Kaan to see the Muyil archeological site and a paddle boat ride through the mangroves.  www.mexicokantours.com
Maroma Resort & Spa: One of the Riviera Maya's most elegant resorts, Maroma Resort & Spa's Pure Escapism package gives guests a complimentary upgrade at the time of booking for stays of 3 nights or more. Rates start at $425 per night (a savings of up to $500 per night) for travel between now and March 31. The package also includes daily a la carte breakfast, one snorkeling trip per person, welcome cocktail upon arrival, wake up morning coffee service in-room daily, access to the fitness center and in-room high speed internet access. Additionally, the Special Resort Credit offer will give guests a $250 credit for stays of 3 nights or more and a $500 resort credit for stays of 7 nights or more.
A Sampling of REI Adventures Under a Week – More family adventures can be found at: http://www.rei.com/adventures/activity/family.html 
Amazon Basin & Galapagos Islands Family Adventure: This dream-come-true adventure is chock-full of family fun extending from the jungles of the Upper Amazon Basin to the primeval islands of the Galapagos archipelago. From Quito, we head southeast over the Eastern Cordillera (13,335') through the Andean highlands before dropping into the lush Amazon basin. Spend a day of rock-and-roll rafting on the remote Rio Jatunyacu (Class III). Visit with the people of a Shiripuno Kichwa village to learn of their ancient Amazonian traditions. Enjoy a soak in the famed Papallacta Hot Springs high in the Andes. Then it's off to Darwin's enchanted Galapagos Islands for several days of incredibly close wildlife encounters while you kayak in turquoise waters, swim off white sandy beaches with friendly sea lions, hike near active volcanoes, bike through the tortoise highlands, and snorkel in this world-class marine reserve. The Galapagos Islands are a virtual treasure trove of natural history and biodiversity and our active adventure immerses you up-close-and-personal in the best of it. An unforgettable journey for the whole family!
Grand Canyon - Havasu Falls Family Adventure:  The quintessential family vacation – the Grand Canyon is right on top of everyone's list.  It is impossible to forget your first glimpse of the Canyon with its breathtaking depth and its colorful expanse. Our week-long hiking exploration focuses on a remote and incredibly beautiful part of the Canyon known as Havasupai, meaning "people of the blue-green waters" and named for the traditional people of this area.  We travel north from Phoenix with a stop for a warm-up hike to Slide Rock natural water slide before reaching the Grand Canyon's south rim and the trail leading to our private base camp below.  On our descent, we pass through the Havasupai Indian reservation and swim beneath the brilliant blue-green waterfalls that add an unusual color to an already remarkable desert palette.  Each day is full of exhilarating hikes, fun water play in the turquoise pools (rope swing included!), relaxing in a hammock in the shade of a cottonwood tree, or solving "criddles" with the best of them.  Few people travel to the bottom of the Canyon – those who do create memories for a lifetime!
---
European Escapes in the United States
Five U.S. Hotels That Offer a Taste of Europe
With the economy at a standstill, a luxurious trip to Europe might not be in the cards. But who needs to battle masses of tourists and sky high travel fees when you can enjoy European service and ambiance right here in the United States? Below are some of the country's top hotels and resorts with distinct European charm and service.
Sofitel San Francisco– Inspired by French luxury, the Sofitel's San Francisco offers guests a refined and relaxing space for both business and pleasure travels. Enjoy superb accommodations among the tranquil beauty of the San FranciscoBay.  
InterContinental Miami- Just steps from the bustle of SouthBeach, the InterContinental Miami captures the areas surrounding beauty with modern design and plentiful amenities. The Miami property, like all of the InterContinental hotels and resorts, projects the upscale aesthetic that the UK based company is known for.
 Swissôtel Chicago – Enjoy a sleek, modern touch that only the Swiss can accomplish when you stay at Swissôtel Chicago.  Guests can enjoy breathtaking views of Chicago's lakefront as well as access to some of the city's top shopping. The Geneva Restaurant also serves up delicious European inspired fare and hot chocolate that would make any Swiss ski lodge proud.
Fitzpatrick Hotels – Located in the heart of Midtown, the Fitzpatrick Hotel Group offers guests the charm and quiet comfort of Irish hospitality.
 The Venetian Las Vegas – From the gondolas to the opulent décor, guests will be swept away by the grandeur of the Venetian. The Five-Diamond luxury hotel offers guests the sights of Italy through re-creation of some of the European city's legendary landmarks in addition to unparalleled dining experiences.
---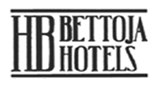 BETTOJA HOTELS WELCOMES WINTER GUEST
IN ROME AND FLORENCE WITH GREAT RATES
The Bettoja Hotels welcome winter visitors by offering attractive discounts on prices for their properties in Rome and Florence: packages offer over 50% discount on rack rates up to the 14th of March 2011.

Special offers at all Bettoja hotels include:

Deep discounted Non-Refundable Rates for a classic double per night for two as low as 132 Euro at Hotel Mediterraneo, 112 Euro at Massimo D'Azeglio, 104 Euro at the Atlantico, 96 Euro at Hotel Nord, and 79 Euro at Relais Certosa in Florence.

A Gourmet Package which includes one free dinner at one of the Bettoja's well known restaurant for a two night stay. Rates for classic double per night for two as low as 166 Euro at Hotel Mediterraneo, 140 Euros at Massimo D'Azeglio, 130 Euros at the Atlantico, 120 Euros at Hotel Nord, and 99 Euros at Relais Certosa in Florence

An arts and culture package in Rome including: 10% off hotel's best available Rate, A FREE ENTRANCE per person to the TEOTIHUACAN La Citta Degli Dei at the in Palazzo Delle Esposizione (http://english.palazzoesposizioni.it/Mediacenter/FE/CategoriaMedia.aspx?idc=400&explicit=SI ) Exhibition in Rome (November 9th to February 27th 2011); Official guide book, Welcome drink, 15% off at the Restaurant of the Hotel Mediterraneo and the Hotel Massimo d'Azeglio, Daily Newspaper, Buffet Breakfast, taxes and service charge.

The BETTOJA HOTELS are the largest family-owned group in Italy with four properties in Rome and one in Florence. Their Rome hotels, Hotel Mediterraneo, Hotel Massimo D'Azeglio, Hotel Atlantico and Nord are all located within walking distance of the Colosseum, Opera House, Roman Museum, Via Veneto and Spanish Steps. The 30-minute train that links the Fiumicino International Airport to the Termini train station is only one block away. Their property in Florence, Relais Certosa is a charming country villa just 10 minutes from the city center.

The Bettoja tradition of good food and warm personal service has continued through five generations.as a matter of fact, some of the present staff are second and even third generation. The family and staff have not wavered from their promise to maintain high standards and good value.

The Bettojas, being long time Romans, love the less crowded cities in the winter. They have researched the many special exhibits, concerts and museum activities for the off season and have them available on their web site www.bettojahotels.it or at the front desk. The concierge will procure tickets in advance.
For reservations, contact: Bettoja Hotels, 011-39064814798, fax: 011-39064824976, e-mail: HB@bettojahotels.it: web site: www.bettojahotels.it.
---
Change in U.S. Policy on Travel to Cuba Offers New Opportunities for Citizen Education, Diplomacy
The Obama administration's January 14 announcement that it is lifting some government-imposed restrictions on travel to Cuba for several categories of U.S. citizens —including college students, people engaged in journalism, and those sponsored by religious organizations — represents a new opportunity for a wider segment of Americans to learn about Cuba firsthand.  
Under the new policy, which is still being finalized, students from accredited colleges and universities will be able to travel to Cuba on what is known as a "general" license, meaning they don't have to seek individual permission from the government as long as they meet certain criteria that are still being determined. This also applies to Americans traveling there for "journalistic activities" or under the auspices of religious groups.
In addition, non-profit organizations such as Global Exchange will once again be able to apply to the Treasury Department for a license to arrange "people to people" travel to Cuba, which it did through its Reality Tours program from 2000 to 2004. In 2004, however, the Bush administration restricted the number of Americans allowed to travel to Cuba to a handful of specific professions, such as full-time journalists and academics. Despite various government restrictions, more than 15,000 people have traveled to Cuba as part of a Reality Tours trip in the past 22 years.
"About half of the roughly 90 trips we arrange each year are to Cuba, including our most popular series called 'Cuba at the Crossroads', which allowed Americans who wouldn't have qualified to travel to Cuba under a 'professional' license to see the country for themselves," said Malia Everette, director of the Reality Tours program. "Those trips enabled them to experience everyday life in Cuba under the effects of the U.S. embargo, and see how it is transitioning into a more dynamic and sustainable society."
The Bush administration's 2004 policy prohibited undergraduate students from traveling to Cuba unless they were participating in one of a handful of college-administered programs that lasted an entire semester. Under the new policy, they will be able to travel on school-sponsored trips as short as a week. Similarly, graduate students will no longer have to wait months to obtain a "specific" license for travel related to their masters thesis or doctoral dissertation — a request that was sometimes denied.
The U.S. remains the only nation in the world that denies its citizens the right to travel freely to Cuba. It has no similar restrictions on travel to any other countries — including Iran and North Korea, members of President Bush's so-called "axis of evil", to which Reality Tours also organizes trips.
"The new regulations give our Reality Tours participants new options for much-needed exchange between the people of the U.S. and Cuba," said Walter Turner, president of Global Exchange's board of directors. "But while we appreciate this opening, it still doesn't fully recognize the right of ordinary U.S. citizens to travel to Cuba freely, as they can do to any other nation, to learn about the world. If we're going to promote human rights abroad, we need to respect the rights of our own citizens here at home."
For more information about traveling to Cuba, including the resumption of the popular "Cuba at the Crossroads" series, or on trips to more than 30 other countries around the world, visit www.realitytours.org. For information on Global Exchange's other programs and activities, visit www.globalexchange.org.
---
Trump Ocean Club® International Hotel & Tower® Panama:
Portal to the Wonders of Panama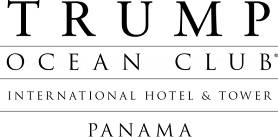 When Trump Ocean Club® International Hotel & Tower® Panama opens its doors this spring, it will also open a window on the surprisingly diverse appeals of the Central American destination, whose narrow landmass serves as a natural bridge between South and North America.  A team of Trump Attachés, a signature of the Trump® Hotel Collection, will serve as guests' local liaisons, arranging excursions to sites rich in local culture, historic and geographic significance, spectacular natural beauty and cosmopolitan energy.  It is all part of an unmatched service ethos that promises to make Trump Ocean Club® the premier luxury hotel and residence in Latin America. 
"There is much to discover in Panama, and the insights of our Trump Attachés will be a priceless resource for guests and residents, providing them with entrée to the country's most unique and exclusive experiences," said Mark Stevenson, general manager of Trump Ocean Club. 
Perched above Panama Bay, Trump Ocean Club boasts a location as strategic as Panama itself.  From the hotel, guests enjoy sweeping views of the Pearl Islands and the Pacific Ocean beyond, while just minutes away lie the exclusive shops and nightspots of upscale Punta Pacifica.  The Corredor Sur highway whisks guests to points throughout Panama City, from the world-famous Panama Canal to the colonial establishments of Casco Viejo and Panama Viejo.  Trump Attachés can also connect guests with access to a multitude of museums, shops, restaurants and bars within a short drive of the Trump hotel.
In addition to providing a wealth of local information, Attachés can also arrange one-of-a-kind experiences designed to immerse visitors in authentic Panamanian culture and history.  An excursion to the Rio Chagres, deep in rural Panama, introduces guests to the fascinating Embera tribe. Visitors will travel by native dugout canoe to the community, where they will be greeted by tribal dancers before embarking on a guided trail hike to view plant species used by local healers.  Guests will enjoy lunch in the village and the chance to buy Embera handicrafts before returning to the hotel.
For naturalists, a trip to Barro Colorado reaps endless rewards.  Just one hour from Panama City, this 3,700-acre island in the middle of the Panama Canal is part of the larger Barro Colorado Nature Monument, administered by the Smithsonian.  The reserve's diverse, largely untouched ecosystem provides a unique opportunity for the study of lowland rainforests.  Those with more time to spare can opt for a three-day excursion to Isla Coiba, the largest island in Central America and a UNESCO  World Heritage Site where countless new species have been discovered.
As a critical bridge between two vast continents, Panama is home to an extraordinary array of fauna and flora from both North and South Americas.  Guided bird watching excursions to Soberania National Park provide Trump Ocean Club guests with a chance to spot many of the more than 927 species of birds that make their home in Panama.
History buffs will appreciate a choice of experiences highlighting Panama's past and present.  Historic Panama – La Vieja and Casco Viejo includes a visit to the Canal Museum and major monuments throughout the city's two most historic neighborhoods, with prime examples of colonial-era architecture.  Modern Panama – Canal de Panama and Museo Interoceanico educate guests on the history and significance of the Panama Canal through a visit to the non-profit El Museo del Canal Interoceanico de Panama, and can be followed by a visit to the Canal itself.
Private fishing and golf excursions can be arranged for sports-minded guests, while those with more  hedonistic interests can book a high-roller bachelor party that includes six hours of urban adventure, traveling by limousine to the top nightclubs and casinos of Panama City.
These are just a sampling of the Panamanian adventures that will be available to Trump Ocean Club guests.  A quick consultation with an Attaché will reap endless more possibilities tailored to the guest's personal interests.
Signature to the Trump Hotel Collection, the Trump Attaché will offer each guest around-the-clock attention at Trump Ocean Club.  More than a concierge, the Trump Attaché meticulously records personal preferences, ensuring a proactive rather than reactive outlook on service.  Detailed guest histories eliminate the need to repeat routine requests with each visit or across Trump Hotel Collection properties.
---
New River Cruise Ships For 2011
Russian Art Museums, the Rhine and Danube Rivers, European Countrysides on Boutique River Cruises
River cruises, a favorite among seasoned travelers, are a wonderful way to explore the countryside on a beautiful stretch of water. The small ships and hotel barges of these lines offer an intimate experience for travelers who wish to see villages, medieval towns and the lovely European countryside in an up-close and uniquely personal way.
The river cruise lines are improving their ships and amenities with every new cruise season, so what's in store for the river cruise ships debuting in 2011?
The experts at
AllThingsCruise
offer information on what the new ships will be showcasing:
AmaWaterways

will offer two new ships.

The first, AmaVerde, which will cruise the Rhine, Mosel and Danube, will launch in late March. A sister ship to the AmaBella, the 162-passenger AmaVerde will offer bow-to-stern Wi-Fi, fine dining restaurants and "infotainment" systems in every cabin.
AmaWaterway's
AmaLotus debuts in September, accommodating 124 passengers, and will include an impressive 624-square-foot suite. It is a companion ship to the popular La Marguerite and will feature authentic Vietnamese-style dining as an option. The AmaLotus will cruise the Mekong River from Vietnam's Ho Chi Minh City to Cambodia's Siem Reap. In addition to the new ships, the AmaKaterina has been completely redesigned, as well, and will replace the Tolstoy to enter service on the Volga River May 10th.
Avalon Waterways

has already sold out its inaugural cruise for its new ship, the Avalon Panorama, May 13th. The sought-after Panorama will feature two full decks of suites (200 square feet, much larger than the industry standard), each with a wall-to-wall panoramic window that transforms the living space into an Open-Air BalconyTM. This 166-passenger
Avalon
ship will cruise the Danube, Rhine and Main rivers.
Pandaw River Cruises is adding a new ship, the Saigon Pandaw, to its fleet of Asian river cruise vessels in November.
Pandaw's
new ship will cruise through Vietnam and Cambodia, and will feature large cabins (nearly 200 square feet) with French doors and a common terrace. The ship will sail charter only through the end of 2011, then begin a regular season in 2012.
Tauck Small Ship Cruising is introducing its new ship, the 118-passenger m/s Treasures, in August. This small ship offers many amenities not seen on some of the other small lines, including 14 suites (300 square feet) that have French balconies, walk-in closets and marble baths.
Tauck
has also added 400 thread-count Egyptian cotton sheets and Hungarian down pillows to all of Treasures' cabins, which also feature plasma TVs, mini-bars, terry cloth robes, radios, safes, individual air conditioning and L'Occitane toiletries.
Uniworld Boutique River Cruising will introduce two new ships this year, starting with the 164-passenger S.S. Antoinette on March 27th. Uniworld works with Red Carnation hotels to make each
Uniworld
ship unique, and the Antoinette will include rich woods, Russian paintings, marble bathrooms and a Blue Straus

Baccarat

chandelier. This new

"super ship

" (the largest in the fleet), which will cruise the Rhine River, will also feature a swimming pool, movie theatre (

with state-of-the-art flat screen)

and top-deck suites with private balconies. Secondly, the Douro Spirit, sailing April 28 with a capacity of 128 passengers, will cruise the Douro River as a replacement for the Douro Queen. This ship's focus will be on

providing the private ship ambiance preferred by Uniworld's experienced travelers

while visiting vineyards, monasteries and ancient port cities. In addition, the completely refurbished River Victoria will enter service on the Volga River in May; the ship will feature

individual climate-control thermostats and flat-screen TVs with satellite.

Viking River Cruises is debuting its 188-passenger Viking Prestige on March 19th. The ship, which will cruise the Danube, will have two spacious 310-square-foot suites and 97 staterooms (six of which are singles), most of which feature French balconies or picture windows. The Prestigewill feature a streamlined shape and this new
Viking
vessel is a "green" ship, operating on hybrid diesel-electric engines that produce 20-percent less emissions. The

264-passenger

Viking Emerald also enters service in China in 2011. She will replace the Viking Century Sun on the Yangtze River and will sail three Viking itineraries. The Emerald will feature the largest suites in river cruising; Presidential suites will span 840 square feet with separate sitting/sleeping areas, flat-screen TVs, panoramic windows and balconies.
---