MANDARIN ORIENTAL, TOKYO NAMED "TOP IN CITY" IN ZAGAT SURVEY'S 2007-2008 WORLD'S TOP HOTELS, RESORTS AND SPAS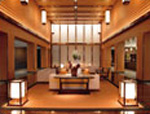 Officials representing the popular Zagat Survey guides to restaurants, hotels and spas were in town last week to recognise Japan's leading restaurants for the 2008 Tokyo restaurant guide. At an awards ceremony held on December 19, Zagat representatives also recognized Mandarin Oriental, Tokyo as the top-rated hotel in Japan as featured in the 2007-2008 World's Top Hotels, Resorts & Spas Survey.
The survey rates 1,287 of the world's best places to stay on a 30-point scale, in the four separate categories of Rooms, Service, Dining and Facilities, with 0 to 9 representing "poor to fair" and 26 to 30 signifying "extraordinary to perfection". These individual scores are then averaged to yield each hotel's overall score. Mandarin Oriental, Tokyo att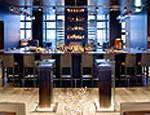 ained the highest score of any hotel in Japan, at 27. Its sister properties in Bangkok, Miami and New York shared the same overall score. Only four properties in the world—in Paris, Chicago, Bangkok and Hong Kong—received a higher rating, each attaining a score of 28. In the Rooms category, Mandarin Oriental, Tokyo attained the top score of 29 along with 24 other hotels, an honour shared in Japan only by Gora Kadan in the hot springs resort of Hakone.
Nina Zagat, who co-founded the survey with husband Tim in New York in 1979, commented, "Tokyo is famous for its luxury, world-class hotels. To be the best among this group requires exceptional rooms, service, dining and public facilities. That's what Mandarin Oriental offers and that's why our surveyors say, 'It's number one.'."
Zagat Survey ratings are based entirely on the collective opinions of more than 300,000 consumer contributors worldwide, whose actual comments are excerpted in quotations throughout each review. The latest edition of the guide is based on the opinions of 21,783 frequent travellers who have stayed at hotels an average of 36.9 nights per year—bringing an annual total of roughly 803,000 nights of experience to the findings. The views of 1,636 professional travel agents and meeting planners were also included. Of Mandarin Oriental, Tokyo, the guide's contributors say:
Clearly the 'it' hotel in Tokyo", this "superb" spot "raises the bar" with "insane" rooms ("they thought of everything") and "stunning" views of the city and "Mount Fuji on a clear day". The "über-cool" "adult" atmosphere is supported by "exceptional service", top-notch dining at eight eateries and a high-tech spa on the 36th floor. Says one smitten surveyor, "If you have the money, this is the best."
Reservations and enquiries can be made daily between 9 a.m. and 9 p.m. by calling the hotel at +81-3-3270-8950, or by visiting the website at www.mandarinoriental.com.
About Mandarin Oriental, Tokyo
Mandarin Oriental, Tokyo's visionary design and award-winning service have been recognised as the epitome of sophisticated luxury in the city. Superbly located within the prestigious financial district and historical and cultural centre of Tokyo, the Group's first Mandarin Oriental property in Japan embodies the best of new and old architectural splendour. There are 179 luxuriously appointed guestrooms, an innovative selection of dining and bar concepts and a 13,000-square-foot holistic spa all situated within the top nine floors of the soaring, Cesar Pelli-designed Nihonbashi Mitsui Tower, which offers spectacular views of the city skyline while providing access to stately banquet and conference facilities within the adjacent Mitsui Main Building, a Japanese cultural-heritage property.
About Mandarin Oriental Hotel Group
Mandarin Oriental Hotel Group is the award-winning owner and operator of some of the world's most prestigious hotels and resorts. Mandarin Oriental now operates, or has under development, over 10,000 rooms in 23 countries with 16 hotels in Asia, 14 in The Americas and nine in Europe and North Africa.
Photography of Mandarin Oriental is available to download, in high and low resolution, in the Photo Library of our Media section, at www.mandarinoriental.com.
---
SEABOURN MEANS BUSINESS (BUSINESS CLASS AIR, THAT IS)
Offers 2-for-1 Business Class Airfares and Savings to 40% on Europe Cruises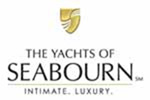 The Yachts of Seabourn has launched a special promotion offering two-for-one international business class airfares to join ten Europe cruises of nine to 15 days aboard the intimate, all-suite Seabourn Pride, Spirit and Legend. The complimentary airfare, with a value of up to $5,800 per couple, may be combined with special savings of up to 40% off the brochure fares for the cruises.

The airfares are available round trip from 38 North American gateways to voyages embarking between March and July, 2008 in Lisbon, Venice, London, Copenhagen, Rome, Nice and Barcelona and exploring itineraries in the Adriatic, the Eastern and Western Mediterranean, Western Europe and Norwegian fjords.

"A Seabourn cruise already offers the best value in luxury travel to Europe this year," said Seabourn president and CEO Pamela Conover. "The comfort and convenience of business class travel is something that our guests use and value," she continued, "So this offer is consistent with the style they have come to associate with Seabourn."

For details on this special promotion, contact your travel agent, call Seabourn at 1-800-929-9391 or visit www.seabourn.com

---
New Menus Filled With Regional Flair Enliven Cuisine Aboard Holland America Line's Fleet in 2008
Mexico and Caribbean menus debut first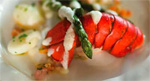 From coconut scallops in the Caribbean and Spanish tapas in the Mediterranean to chicken mole in Mexico, guests sailing aboard Holland America Line's premium cruise ships in 2008 will savor new menus reflecting their ship's current itinerary. Master Chef Rudi Sodamin has incorporated flavors, techniques and recipes from around the world on new menus fleetwide.
Menus are changing to reflect the ship's sailing itinerary, and local foods are brought on board to better reflect the regional cuisine. The new Mexico and Caribbean menus are the first to debut and are available now on ships sailing those itineraries.
"Part of the fun of travel is experiencing new cultures," said Richard D. Meadows, CTC, executive vice president, marketing, sales, and guest programs. "By incorporating regional dishes, Chef Rudi has brought the excitement of visiting new destinations to the dining room."
Fresh fish will be brought on board in the Caribbean and Mexico along with local produce such as chayote, bread fruit, guava and fresh Mexican chiles.
Island spices, local fish and produce, and Sodamin's knowledge of local specialties spice up the menu. On the Mexico itinerary, a guest might dine on Chicken mole, a Mexican regional specialty. In the Caribbean, the recipe changes to Caribbean jerk-style chicken.
Other sample dishes include: chili-rubbed tuna brochette, chilled West Indian lassi soup, mahi mahi with roasted corn salsa and plantains, Mexican tortilla soup with mushrooms, and guava stuffed chicken.
In an effort to enhance the fine dining experience on board, Sodamin will continue to introduce new menus as the ships change sailing destinations. He's developing new menus for Northern and Southern Europe, as well as other destinations. On European itineraries, guests can enjoy prosciutto and coppa from Italy, Spanish tapas, Mediterranean olive oils and produce, artisanal cheeses and Norwegian salmon. Alaskan sailings will continue to feature wild Alaskan seafood.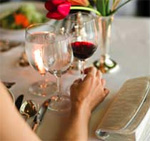 Dinner menus in the main dining room have been redesigned with a fresh, modern look. A list of starters includes appetizers, soups and salads. Next is an entrée section, followed by Chef Rudi Sodamin's recommendations for the day. A selection of entrées available daily includes favorites such as Caesar salad and New York strip steak. Wine and champagne recommendations appear at the bottom of the menu.
Guests on board may choose to dine in a variety of venues, from a quick bite poolside to a formal five-course affair. Every ship features an elegant main dining room; sophisticated Pinnacle Grill where guests can sample Sterling Silver beef and fresh seafood; the casual indoor-outdoor Lido Restaurant, and the Terrace Grill on deck for lunchtime fare.
For more information, contact a travel agent or call 1-877-SAIL-HAL (1-877-724-5425) or visit www.hollandamerica.com.
---
Valentine's Day
EDEN ROCK - ASCONA, SWITZERLAND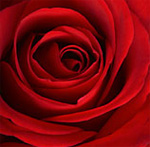 11th February until 15th February 2008 or 12th February until 15th February 2008
The Roman bishop Valentine of Terni and the goddess Juno are considered to be the inventors of this romantic day for the newly and eternally enamoured. For you, we make Valentine's Day an unforgettable experience and serve culinary delicacies. The fragrant flowers throughout the building and the sparkling champagne will put you in the perfect mood for a romantic evening. At a candlelight dinner followed by dancing in our bar, you will forget the world around you and have eyes only for your beloved one.
4 nights in a double room
from CHF 820 /EUR 547 per person
Includes Resort Dine Around à la carte (half-board),
champagne cocktail and a special surprise.
Reservation request

---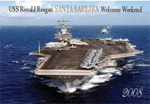 USS Ronald Reagan (CVN 76)
Santa Barbara Business owners and local residents welcomed the USS Ronald Reagan (CVN 76) during a Navy League sponsored visit in January, which included adopt a sailor opportunities and a bevy of community activities.

---
The Train in Spain
High Speed Rail Links Madrid with Barcelona, Segovia & Malaga Faster
It's now easier to travel around Spain. Just in time for the New Year three Alta Velocidad Española, AVE, or high-speed trains are now traveling even faster from Madrid to the north and to the south.
On December 21 travel time from Madrid to Barcelona on the AVE train shrunk from the previous four-hour trip to only three hours. And once the final section of the high-speed track is completed between Camp de Tarragona and Barcelona, the train will travel at 186 miles per hour (mph). When the latest version of the European Train Control System (ETCS) is in place, the AVE trains will operate at 199 mph and eventually reach speeds of 219 mph, reducing the trip to only two hours and 30 minutes.
The Madrid-Segovia trip time has now been reduced from two hours to only 30 minutes, and the Madrid-Valladolid trip from two and a half hours to 55 minutes thanks to the 17 miles of high-speed track that has been built through tunnels – one the fourth longest in Europe – under the Sierra de Guadarrama.
Two days before Christmas, the last section of the Córdoba-Málaga AVE line opened and the current four-hour trip from Madrid to Málaga in the southern region of Andalusia dropped to two and a half hours.
The Spanish government plans to have 4350 miles (7000 kilometers) of high-speed track operational by 2010 with all the provincial capitals only four hours from Madrid and six and a half hours from Barcelona.
For information about traveling by train through Spain contact RENFE. America travelers can contact Rail Europe or go to www.raileurope.com. For further information about Spain, contact the Tourist Office of Spain in New York (212-265-8822); Miami (305-358-1992); Chicago (312-642-1992) or Los Angeles (323-658-7195) or go to www.spain.info
---
ST. REGIS HOTELS & RESORTS UNVEILS NEW LINE UP FOR ST. REGIS AFICIONADO OFFERING UNPARALLELED PRIVILEGE AND INSIDER ACCESS TO UNPRECEDENTED EVENTS AND EXPERIENCES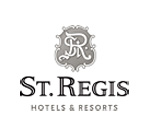 St. Regis Aficionado Gives Insider Access to Unique Opportunities Such as a Private Tour of the Sistine Chapel and The Opportunity to Experience the Los Angeles Lakers from NBA All-Star Magic Johnson's Personal Court-Side Seats
Underscoring its commitment to custom-tailored guest experiences in the best addresses around the world, St. Regis Hotels & Resorts proudly announces St. Regis Aficionado—offering unparalleled privilege and insider access to once-in-a-lifetime opportunities and events. Through exclusive partnerships with some of the world's most sought-after brands and personalities, including Chef Jean-Georges Vongerichten, famed artist Alain Despert, Fendi, Christie's Auction House, PGA Tour, FAO Schwarz and Krug Champagne, St. Regis has created a series of unprecedented events tailored to its most discerning guests.
"We're taking bespoke to the next level with St. Regis Aficionado by providing extraordinary experiences and unmatched privilege available to guests of St. Regis," said Ross Klein, President of Starwood's Luxury Brands Group. "From Monarch Beach to Manhattan, Bora Bora to Beijing, at St. Regis, nothing less than an exceptional level of service, coveted address and unique personal offering will do."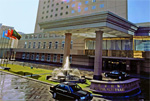 Beijing Hotel Exterior
St. Regis Aficionado events and experiences have included the opportunity to be part of an exclusive deep sea fishing trip with Chef Jean-Georges, followed by an intimate dinner prepared by the renowned chef at St. Regis Resort, Bora Bora; a personal tour of the New York Botanical Gardens with famed photographer Linda Rutenberg; special access to Christie's annual auction in London at The Lanesborough, a St. Regis Hotel; and exclusive winemaker dinners and private champagne tastings of the world's most coveted bubbly, Krug Champagne, at St. Regis Resort, Aspen and St. Regis Hotel, San Francisco.
This fall and winter at The St. Regis Grand Hotel, Rome, guests will have a once-in-a-lifetime opportunity to experience a private tour of the Sistine Chapel. This exclusive event allows guests to step beyond the velvet ropes of the exalted Vatican, which is not normally accessible to the public. Accompanied by a scholared curator, guests will have the opportunity to experience the expansiveness of the Sistine Chapel ceiling, absorb the Renaissance revelation of its famous frescoes, and be awed by the divinity of its ornately marbled architecture.
Additional upcoming events and bespoke experiences available to St. Regis guests around the world will take place over the next three months. At St. Regis Resort, Monarch Beach, guests have the opportunity to use Magic Johnson's personal tickets to a Los Angeles Lakers game and sit next to notable fans such as Jack Nicholson and Leonardo DiCaprio. St. Regis Aficionados will also receive a personally autographed Magic Johnson Los Angeles Lakers Jersey. The St. Regis Hotel, New York is offering every child's fantasy -- a two hour shopping trip to FAO Schwarz's Fifth Avenue flagship store, which includes priority access to unique destinations such as the Harry Potter shop. Guests at the St. Regis Resort, Fort Lauderdale can mingle with the glitterati of the art world with exclusive VIP access to Art Basel in Miami Beach. A privileged opportunity to discover Palazzo Fendi in Rome, the new maison's headquarters, at St. Regis Grand Hotel, Rome; and a private evening with famed artist Alain Despert at St. Regis Resort, Bora Bora are other memorable experiences being offered.
While visiting any St. Regis property worldwide, St. Regis guests will have the chance to engage and delight their passions including Art & Design, Food & Wine, Golf, Adventure or Style. St. Regis Aficionado events are scheduled for St. Regis properties around the world. Events are open to all guests and are reserved on a first come basis at stregis.com/aficionado, or by contacting travel professionals. www.stregis.com.