BRITISH AIRWAYS SALE TO LONDON NOW ON

Roundtrip air and two nights' free hotel from $412
 Customers looking to travel to London over the winter period may now take advantage of two great offerings from British Airways – a sale and two nights' free hotel stay. 

Launched today, the sale offers discounts from all 19 U.S. gateways plus two nights' free hotel accommodation at select three and four star hotels in central London when purchasing roundtrip airfares between the U.S. and the U.K. 

Roundtrip airfares begin at $412 between New York (JFK or Newark) and London.  Comparable airfares are available from all 19 British Airways' U.S. cities.  Prices are available for sale through Tuesday midnight (EDT), Oct. 26, 2010.  Travel is valid from Oct. 21, 2010, through Apr. 3, 2011 (excluding Dec. 20-22, 2010). 

London hotels participating in this offer include the Royal National, President, Best Western Burns, The Lancaster Gate Hotel, Fraser Place Queens Gate Apartments, Holiday Inn Kensington Forum, Hilton Docklands and Holiday Inn London Regents Park.  The two free hotel nights are based on double occupancy; single occupants are offered one free hotel night.

World Traveller roundtrip fares must be booked and purchased seven days in advance and are nonrefundable.  Fares may be higher for other travel dates and from other U.S. departure gateways. Weekend (Thursday-Sunday) surcharge applies at $30 each way. Fares are subject to government approval and do not include government fees and taxes from approximately $188 and a $2.50 September 11th Security Fee.  Minimum stay of Saturday night is required and maximum stay is 11 months.  Hotel accommodation must be booked with British Airways flights or British Airways codeshare services operated by American Airlines only during the promotional period. Other significant restrictions apply. 

Further information on this promotion and other British Airways offers are available by visiting the airline's website, www.ba.com/sale. _____________________________________________________________________

How to Date When You Travel for Business

Unique Ways To Break The Ice In The Sky

Think you can't date if you travel often for business? Think again! Although shuffling between busy schedules, flights and living out of a suitcase can be challenging, dating during business travel is easier than one might think. Dating expert and Director of It's Just Lunch, PJ Osgood says that your life doesn't have to stop when you board a plane. "Think of traveling for business as an adventure and a great way to have a couple hours of complete and undivided attention from a person you sit next to. There are a couple of simple tactics that I use when I fly, and they work almost every single time. I've met some great people when traveling for work," notes Osgood.  So what are PJ's business traveling tips for singles?

 

Always be prepared.  No one wants to sit next to coffee breath that smells terrible, so bring gum! If you are going to strike up a conversation with the cute stranger sitting next to you, then you need to make sure you have your bases covered. Pop a piece of chewing gum in your mouth, trust me the cute stranger next to you will thank me!

Un-assigned seating is the best! "I love flying on Southwest for the very reason that I have the freedom to sit where I please. Take the middle seat next time you fly and keep your eyes peeled for the cuties. I've met so many wonderful people when sitting in the middle seat on a flight. You just never know who might choose the aisle," notes Osgood.

Bring your business cards. You want to be prepared. Just like you wouldn't step into an interview or business meeting without some way for them to contact you, the same rules apply when you fly. Always, always, always bring your business cards. That way if you hit it off then you both have ways to remain in contact with one another.

Be generous. Some companies offer incentives like free drink tickets when you are frequent flyer. Next time you fly bring two and share. It's a great way to break the ice and start up a conversation. Your new friend will be appreciative and more prone to strike up a conversation if you extend the first olive branch (as the saying always goes).

Share a ride and save some cash. Most major cities offer a ride sharing program from the airport. If you hit it off in the plane or while waiting in line, then it might not be a bad idea to ask.

The bottom line is that you can meet people regardless of where you are. If the time is right, strike while the iron is hot!  www.itsjustlunch.com.

___________________________________________________________________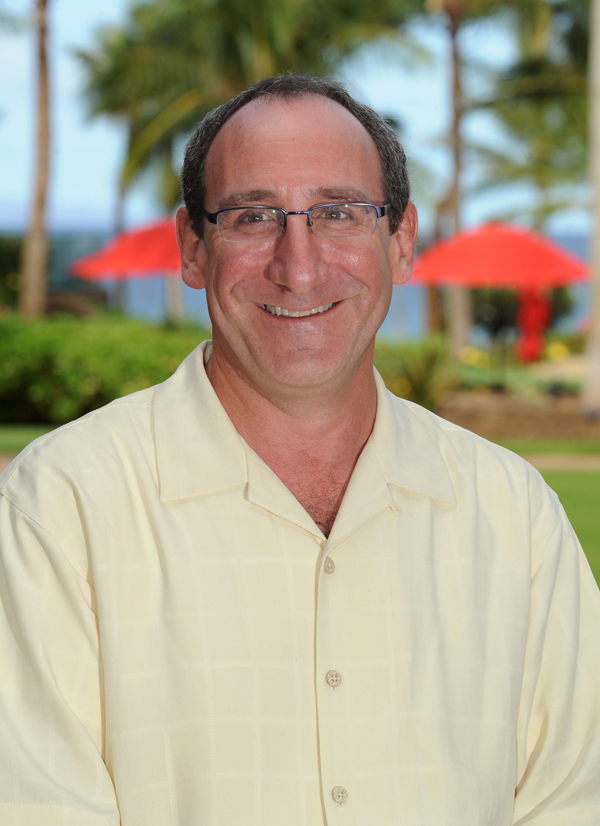 Steven Rose Named General Manager
                                 of Honua Kai Resort & Spa
Bill Jensen, CEO of Intrawest Holdings, has appointed Steven Rose as general manager of Honua Kai Resort & Spa. Mr. Rose manages the daily operation of the new 628-suite resort situated on Ka`anapali North Beach, Maui.
With nearly 30 years in hospitality and resort operations, Mr. Rose was most recently general manager at The Westin Monache Resort in Mammoth Lakes, California. Prior to California, he held the general manager role at The American Club at Destination Kohler. He also spent a number of years in Beaver Creek Resort where he served as the general manager of The Pines Lodge, A RockResort. He concurrently held general manager responsibilities for The Inn at Beaver Creek and Trappers Cabin. 
Rose began his hotel career in Food and Beverage operations at the iconic Brown Palace Hotel in Denver prior to moving into destination resorts.  
Mr. Rose has an undergraduate degree in theatre from The American Academy of Dramatic Arts and an M.B.A. from The University of Denver.  He has served on many non-profit and government advisory boards. He and his wife Marcia enjoy the outdoors – cycling, hiking, skiing, paddling, diving and agility training with their dog, Tele.
Honua Kai offers a uniquely contemporary Maui experience. Nestled on 38 oceanfront acres of Kaanapali's pristine North Beach, the resort is designed as two buildings with ocean and mountain views, lush landscaping and expansive open spaces. The openness is mirrored in each of the 628guest suites (one-, two-, and three-bedroom) with professionally equipped kitchens, spacious and homelike floor plans, and luxury resort services. An imaginative Aqua Playground of pools, hot tubs, natural pond bridges, waterslide, waterfalls and fountains allows for privacy and play. The Hokulani building houses 318 guest suites, `Aina Gourmet Market, pool, fitness center, concierge desk and Family Fun Club. The Konea building has 310 guest suites and two pools. Duke's Beach House is located oceanfront, and the pool & beach activities operate poolside.
___________________________________________________________________
Wallet-Friendly Vacations this Winter in Gunnison-Crested Butte, Colorado
Great values on ski/lodging packages and lots of free and low-cost ways to have fun
There's no need to stop traveling when deals are this good for a ski vacation in Gunnison-Crested Butte, Colo. Once here, there is free/inexpensive transportation and plenty of things to do for free or $6 or less. For more great deals, go to the Gunnison-Crested Butte Tourism Association's web sites, www.GunnisonCrestedButte.com.
Cristiana Guesthaus, a cozy bed and breakfast lodge in Crested Butte, is offering an Early Bird Special – 20% Off. Discounted rates are as low as $38 per person/per night based on double occupancy and time of year. This deal must be booked by Oct. 31, 2010 by calling (800) 824-7899 and is subject to tax and availability.  Full payment is due at time of booking. Visit www.cristianaguesthaus.com.  
Another family-owned lodge, the Nordic Inn in Mt. Crested Butte, has a Winter Playtime package available from Jan. 3 - Feb. 18, 2011.  The deal for two people includes three nights lodging and two days skiing for only $618.00 ($309.00 per person). The same offer is available through the Sunscreen Required deal from March 27 - April 2, 2011. Call (800) 542-7669 and visit www.nordicinncb.com.
Celebrate 50 Years of Skiing in Crested Butte
with 50 percent off lift tickets and $50 per person, per night lodging from Nov. 23 – Dec. 16, 2010.  Shake off the summer cobwebs and enjoy uncrowded skiing and riding at its finest.  Pricing is subject to availability and based on double occupancy in a Emmons or King Suite at the Grand Lodge Crested Butte or quad occupancy of a two-bedroom Plaza or Gateway condominium.  Call Crested Butte Vacations at 1.800.810.7669 or visit
www.skicb.com
.  Other lodging partners in the area, such as Elk Mountain Lodge at (800) 374-6521, also are offering this deal.
A holiday ski vacation for under a grand? The
Grandest Christmas
package features four nights of lodging at the Grand Lodge in Mt. Crested Butte and three days of skiing or riding at Crested Butte Mountain Resort for two adults and two children ages 17 or younger for under $1,000.  This package is good for travel from Dec. 17 to Dec. 26, 2010, and must be booked by Dec. 18. Price is subject to availability and prior to all fees, taxes and optional travel protection. .  Call Crested Butte Vacations at 1.800.810.7669 or visit
www.skicb.com
. 
The Ruby of Crested Butte, a bed and breakfast known for its gourmet hot breakfasts, is offering discounts to teachers and military men and women. With the MiLOVEtary Getaway, enjoy 25 percent savings off lodging for stays of two nights or longer from Nov. 23, 2010 - April 3, 2011. Packages starting at $525 are available and include 25 percent off dinner at Maxwell's Steakhouse, a one hour massage for two and a bottle of champagne accompanied with chocolate-covered strawberries upon arrival. The Teacher Appreciation special at The Ruby provides 20 percent off stays of two nights or longer during the same timeframe and a complimentary appletini at the Dogwood Cocktail Cabin.  Packages for teachers start at $349. Call The Ruby at (800) 390-1338 or visit www.therubyofcrestedbutte.com.
Free/Low-Cost Entertainment & Transportation
Get into the holiday spirit at Night of Lights in Gunnison on Dec. 3 and Light Up Night & Holiday Parade in Crested Butte on Dec. 4.  Both events are absolutely free.

Watch the silliness and seriousness as racers take off during the 24th annual Alley Loop Nordic ski race on Feb. 5. While you'll see plenty of Lycra on racers attempting to qualify for the American Birkebeiner, many families and casual racers wear costumes for the shorter races that go through the streets, alleys and trails of Crested Butte.
Flush out winter and welcome spring at the 43rd annual Flauschink held March 31 - April 3 during the last week of ski season. Some Flauschink festivities are free, while others cost $5 or less with a $3 button purchase. 

On the last Thursday of December through March, stroll the galleries of Crested Butte during ArtWalk Evening. At many locations, refreshments are served and guest artists are on hand.

Western State College

offers several free concerts by faculty, students and guest artists throughout the year.

At the

Gunnison

Arts Center

and

Crested

Butte Center

for the Arts,

view exhibits for free. 
There is a $3 fee (12 and under are free) to enjoy the exhibits at

Crested Butte Mountain Heritage Museum and Mountain Bike Hall of Fame

, but enjoy the lobby filled with items that used to be sold at Tony's Conoco, photos of old-timers and an excellent gift shop for free.
Go sledding and ice skating at the Crested Butte Nordic Center. There is no cost to use the hill or rink, and the center offers inexpensive ice skate and sled rentals. 

Join the Crested Butte Nordic Center for a free lesson during "Learn to Skate Ski for FREE!" on the first Thursday of every month from December – March. The class starts at 1 p.m. and is limited to 12 people, so reserve a space by calling (970) 349-1707 by the Tuesday before. Ski rentals are available for $15. 

If you have snowshoes or Nordic skiing equipment, ask local outfitters where to go in the backcountry or on free Nordic trails in Gunnison. Equipment also can be rented for a reasonable price.

Drop a line in the Taylor River or Blue Mesa Lake. A fishing license is required.

Enjoy a day at the Gunnison Recreation Center's entire facility for only $4 for kids ages 5 – 17 and $6 for adults. Kids under 5 are free. Think an indoor pool with slides, rock climbing wall, gym, game room and fun galore.

The City of Gunnison Ice Facility at Jorgensen Park features three sheets of ice: an indoor refrigerated NHL-size rink, outdoor Olympic-size covered rink, and outdoor frozen pond. The admission cost for the indoor rink is $3 for ages 18 and older, $2 for ages 5 – 17, and free for kids under 5.  Skate rentals are $3 per pair. There is no cost to use the outdoor rink and pond. There are scheduled times for public skate at both rinks, and the pond is dedicated to open skating.
Colorful
Mountain
Express
buses painted by local artists provide free transportation between Crested Butte and Mt. Crested Butte. The main bus stops are at the visitor center in Crested Butte and the ski area, with several other stops in both Crested Butte and Mt. Crested Butte. The
Gunnison Valley Rural Transportation Authority
offers bus service between Gunnison, Crested Butte and Mt. Crested Butte for only $2 per ride, so you can stay at one end of the valley and still have an easy way to connect to the other end.  
Visitor Information & Personalized Vacation Packages
The Gunnison-Crested Butte Regional Airport is served year-round by United Airlines with flights from Denver and during the winter season by American Airlines and Continental Airlines.
About Gunnison-Crested Butte, Colorado
Gunnison-Crested Butte is nestled among almost two million acres of pristine wilderness in southwest Colorado. Winter sports enthusiasts know the area for its world-class alpine skiing and snowboarding at Crested Butte Mountain Resort, snowmobiling, cross-country skiing, snowshoeing and ice fishing. Gunnison-Crested Butte is also a haven for outdoor summer activities. In the warmer months, visitors can choose from recreational activities such as hiking, climbing, mountain biking, boating, whitewater rafting, kayaking, fly-fishing, camping and horseback riding. Year-round visitors enjoy distinctive restaurants, unique shops and stimulating cultural opportunities, and have a wide range of lodging options — from rustic inns to guest cabins and bed-and-breakfasts to full-service resort hotels. 
Gunnison
, county seat and a real western town, is home to the Gunnison-Crested Butte Regional Airport, Gunnison Whitewater Park, Gunnison Valley Observatory, Pioneer Museum and Western State College,
which offers bachelor's and master's degrees in liberal arts and sciences and pre-professional fields
. Both Crested Butte and Gunnison have thriving historic central business districts packed with shopping and dining opportunities. 
Recognized as the "Official Wildflower Capital of Colorado" by the Colorado Legislature and one of the National Trust for Historic Preservation's "Dozen Distinctive Destinations" in 2008, Crested Butte is 28 miles from Gunnison and the site of rich mining, ranching and skiing heritage and home to the Crested Butte Mountain Heritage Museum and Mountain Bike Hall of Fame. Only three miles up the road is the resort village of Mt. Crested Butte, home to the ski area, an active base area, the area's conference center, and outstanding hiking and biking trails. 
In Gunnison County, visitors will find the Curecanti National Recreation Area, where dinosaur fossils were recently discovered; the Blue Mesa Reservoir, Colorado's largest body of water and home to the largest Kokanee salmon fishery in the United States; and The Black Canyon of the Gunnison, one of our country's newest national parks. Gunnison County includes the quaint and historic towns of Pitkin, Gothic, Tin Cup, Marble, Powderhorn, Almont and Crystal, plus the better-known communities of Gunnison, Crested Butte and Mt. Crested Butte. Gunnison County is part of the West Elk Loop and Silver Thread Scenic & Historic Byways.
________________________________________________________________
---