Lazy F Bar Ranch Sleigh Ride Dinner.
Plenty of Winter Fun for Non-Skiers in Gunnison-Crested Butte, Colorado
Sleigh-ride dinners, snowcat driving, cooking classes, concerts & more
Each winter, the Gunnison-Crested Butte Valley turns into a skiing and snowboarding mecca, but there is plenty of fun for those who don't want to hit the slopes or Nordic trails.  
Board a Sleigh or Dog Sled
Enjoy a unique dining experience where getting there is half the fun.  Ride in an open sleigh pulled by a snowcat to the on-mountain Uley's Cabin at Crested Butte Mountain Resort for a gourmet dinner. The menu features Colorado cuisine with French influences, and a handpicked wine list is available to complement the dining experience.  Sleigh-ride dinners are available Wednesday, Thursday, Friday and Saturday evenings.  For information and reservations, call (970) 349-4554 and visit
www.skicb.com
.
Another option is boarding a horse-drawn sleigh at Lazy F Bar Ranch south of Crested Butte. Enjoy a scenic, 35-minute ride to a rustic 1950s cabin overlooking the East River and indulge in a five-course meal. Visit
www.lazyfbarranch.com
or call (970) 641-0193.
There is nothing quite like the freedom of being pulled by a team of dogs in the thick of mountain terrain capped with snow. Dog sledding with Lucky Cat Dog Farm is one of those lifetime experiences not to be missed. Visit
www.luckycatdogfarm.com
or call (970) 641-1636 for details about lunch tours and short tours.
Just because it's winter doesn't mean you have to hang up your saddle. Fantasy Ranch Horseback Adventures offers a one-hour ride with a stop for hot cocoa from its Almont stables. Go to
www.fantasyranchoutfitters.com
. 
Ever dreamed of getting behind the controls of a snowcat? Through Crested Butte Mountain Resort's Snowcat Driving Experience, offered in conjunction with Prinoth, learn basic operational and safety information before taking a snowcat for a spin on a closed course. For times, dates and costs, call (970) 349-4554 or visit
www.skicb.com
.
Two of the Gunnison-Crested Butte Valley's most popular chefs offer cooking classes on a regular basis. Mike Busse, proprietor of Garlic Mike's Italian restaurant, hosts classes at Interiors with Oohs & Aahs' demonstration kitchen in downtown Gunnison. 

Or gather your own group of at least 12 participants to book a class. To find out more, go to
www.garlicmikes.com
and call Char at Interiors with Oohs & Aahs, (970) 641-3935. 
In downtown Crested Butte, Keely Murphy shows aspiring chefs how to make hearty soups, amazing chocolates, French and Italian cuisine and much more at her catering kitchen. Arrangements Catering & Events offers a schedule of classes and custom classes for groups of eight people. Call (970) 349-0956 or visit
www.arrangementsandevents.com
.
Taste local microbrews at The Eldo in Crested Butte and the Gunnison Brewery and Crested Butte Brewing Company in Gunnison. There's a Gunnison Valley Rural Transportation Authority bus that runs between the towns, so no need to drink and drive!
Soothe Spirit, Mind, Body
With 11,000 square feet, Elevation Spa is the largest spa in the area and offers a wide range of treatments and a salon in the recently renovated Elevation Hotel. Mt. Crested Butte also has a spa located in the Grand Lodge, only steps away from the ski base. For information, go to
www.elevationspa.com
and
www.skicb.com
(click Lodging and Grand Lodge).  
Metamorphosis Spa & Salon in Gunnison provides the perfect chance to spend a day or half-day getting a spa treatment, manicure and new hairstyle. Find out more at
www.gunnisonsalonspa.com
. There also are many independent massage therapists who have offices in Crested Butte and Gunnison and will bring their services directly to your vacation home, condo or hotel. 
There is an active yoga community in Gunnison-Crested Butte with Yoga for the Peaceful offering a wide variety of choices listed at
www.yogaforthepeaceful.org
.  
---
Ski bums now have a new reason to head out west this winter; Four Seasons Hotels and Resorts has opened its newest property, Four Seasons Resort and Residences Vail. Located at the gateway to Vail Village, the 121-room Resort boasts a full service spa, a chic steakhouse restaurant, and a dedicated Ski Concierge.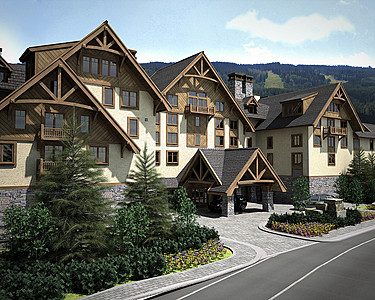 To celebrate its grand opening, Four Seasons Resort Vail is offering guests two special packages throughout the ski season. The Ski Free package includes two three-day lift tickets and two three-day ski or board rentals. The Stay Longer package offers a complimentary fifth night free when guests book four nights or more. For additional information on packages, including rates and restrictions click here.
Four Seasons Resort Vail joins sister properties in Whistler and Jackson Hole adding to the brand's Rocky Mountain Collection. Additionally, the recently opened Four Seasons Hotel Denver serves as a gateway to the mountains, or the ideal city complement to a Resort holiday
---
American Airlines Announces Specials to Saint Lucia from Several US Destinations

American Airlines announces specials to Saint Lucia from destinations across the US, including Boston, Chicago, New York City, Los Angeles and San Francisco. Prices start at $238 excluding taxes. Tickets must be purchased by December 18th for travel anytime.
To book, visit www.aa.com. Please note, December 16-28, February 11-20, January 1-5 and February 25-27 are blacked out. Fares are non-refundable, non-transferable and are subject to change without notice. Other restrictions may apply.  
For more information about the island of Saint Lucia call 1-800 456-3984, or visit www.saintlucianow.com.
About Saint Lucia
One of the Windward Islands of the West Indies' Lesser Antilles, Saint Lucia (pronounced Saint LOO-sha) is nestled halfway down the eastern Caribbean archipelago. The "Helen of the West Indies," Saint Lucia is known for its natural beauty and diverse attractions, including the signature Piton Mountains - a UNESCO World Heritage Site - a tropical rainforest and one of the world's few drive-in volcanoes. Culturally rich offerings include the bustling marketplace in the capital of Castries, quaint fishing villages along the coastline, and the annual Saint Lucia Jazz festival. Saint Lucia's wide range of accommodations includes world-class five-star resorts, all-inclusive resorts, intimate inns and value-oriented properties.
---
CELEBRATING NEW ANTIGUA/TRINIDAD AIR SERVICE
The Minister views the additional air service to Antigua and Barbuda on Caribbean Airlines as an asset and he believes that it will help to facilitate the additional demand for travel from the United States that is anticipated this winter. "The launch of the Caribbean Airlines service helps to increase our seat capacity and provides greater access from some of our major gateways. As the US economy continues to improve, we have seen a steady increase in bookings and, as a result, we will be better prepared to tap into this market potential, " he stated.
A fare sale launched by Caribbean Airlines offering competitive introductory fares is being credited for the steady flow in winter bookings. Caribbean Airlines officials indicate that the new service is being positioned as "offering better value and a better experience relative to the legacy carriers that already serve the destination from the United States". In addition to competitive fares, Caribbean Airlines offers a 10% discount for seniors and children, two free bags not exceeding 50 pounds each and creative pricing options on return one-way fares.
Getting to Antigua and Barbuda just got easier! Visitors to the twin island destination now have another convenient non-stop option from New York on Caribbean Airlines. Tourism officials and airline representatives gathered at JFK's Terminal 4 today to officially launch the new service which was commemorated with an official ribbon cutting ceremony just prior to boarding.  The non-stop service, which will run on Tuesdays and Fridays, will originate from Port of Spain, Trinidad,  to V.C. Bird International Airport in Antigua, with return service from New York's JFK.
---
 Villa Flexibility
Frenchmans Lookout and Frenchmans Paradise, Tortola
Luxury and Affordability
Frenchmans Lookout and Frenchmans Paradise in Tortola, now offer the ultimate in villa flexibility. The two properties with 360 degree sweeping views of the Caribbean sea and British Virgin Islands, can be booked together or separately and offer families and friends a choice of size and price: Frenchmans Lookout, a fully staffed five room villa and/or Frenchmans Paradise, a brand new, very affordable, 3 bedroom villa. So, for travelers who wish to be pampered, Lookout provides the service and for those who want to be simple, Paradise offers beautiful and affordable accommodations PLUS the option of trying a few of Lookout's luxury services a la carte. offer families and friends a choice of size and price: Frenchmans Lookout, a fully staffed five room villa and/or Frenchmans Paradise, a brand new, very affordable, 3 bedroom villa. So, for travelers who wish to be pampered, Lookout provides the service and for those who want to be simple, Paradise offers beautiful and affordable accommodations PLUS the option of trying a few of Lookout's luxury services a la carte.

Frenchmans Paradise, tucked into the hillside just below Frenchmans Lookout, is split level, open and airy. It was designed and built to the highest quality standards by a world-renowned architect and builder. The first floor has a spacious common room with kitchen dining area opening onto a breezy terrace with oval, granite sided swimming pool and stunning views of the sea and neighboring islands. On this floor there is also an office with high speed internet and a pull out couch if another bed is needed. There are three bedrooms: the master is on the first floor with king bed, balcony and en-suite bath with in/outside shower. On the lower level, there are two more spacious bedrooms: a twin and king bedded room with balconies and en-suite baths. The villa is perfect for two couples - or a small family and if more wish to come along, Frenchmans Lookout, just a few meters away, can accommodate another 10 people.

The adjacent Frenchmans Lookout has become the villa of choice for small groups and families who wish to have a luxury vacation minus out of control expenses. The luxury five bedroom villa offers daily breakfast, housekeeping, managerial assistance, and transfer to and from airport, a full day on our power boat with captain and breathtaking 360 degree views of the Caribbean. No worries about added room costs, drinks at the bar, meals, extras, extras, extras. The Frenchman's owner's policy is to ask for one price for your group and offer all the luxuries of a resort worry free. And now with the addition of Frenchmans Paradise there are even more choices...lower prices with luxury options available.

Prices for Frenchmans Paradise, January 4 to April 24 are $5,000 for seven days for up to six people (less than $150 per person for day!) and April 25- Dec. 19, 2011, $4500 per week for up to 6 guest. Prices include 3 days of housekeeping. Does not include 7% BVI tax.
Prices for Frenchmans Lookout, Jaunary 3 to April 24 are weekly, $12,500 for 1-6 guests and $16,500 for 1-7 guests. This price includes full use of 5 bedroom villa and grounds, staff, daily breakfast , housekeeping, managerial assistance, and transfer to and from airport AND a full day on our power boat with captain. (4% gratuities and 7% tax not included._______________________________________________________
---