ADVENTURES IN OTTAWA
Savor the Flavors of Fall & Winter in Canada

By Bonnie Carroll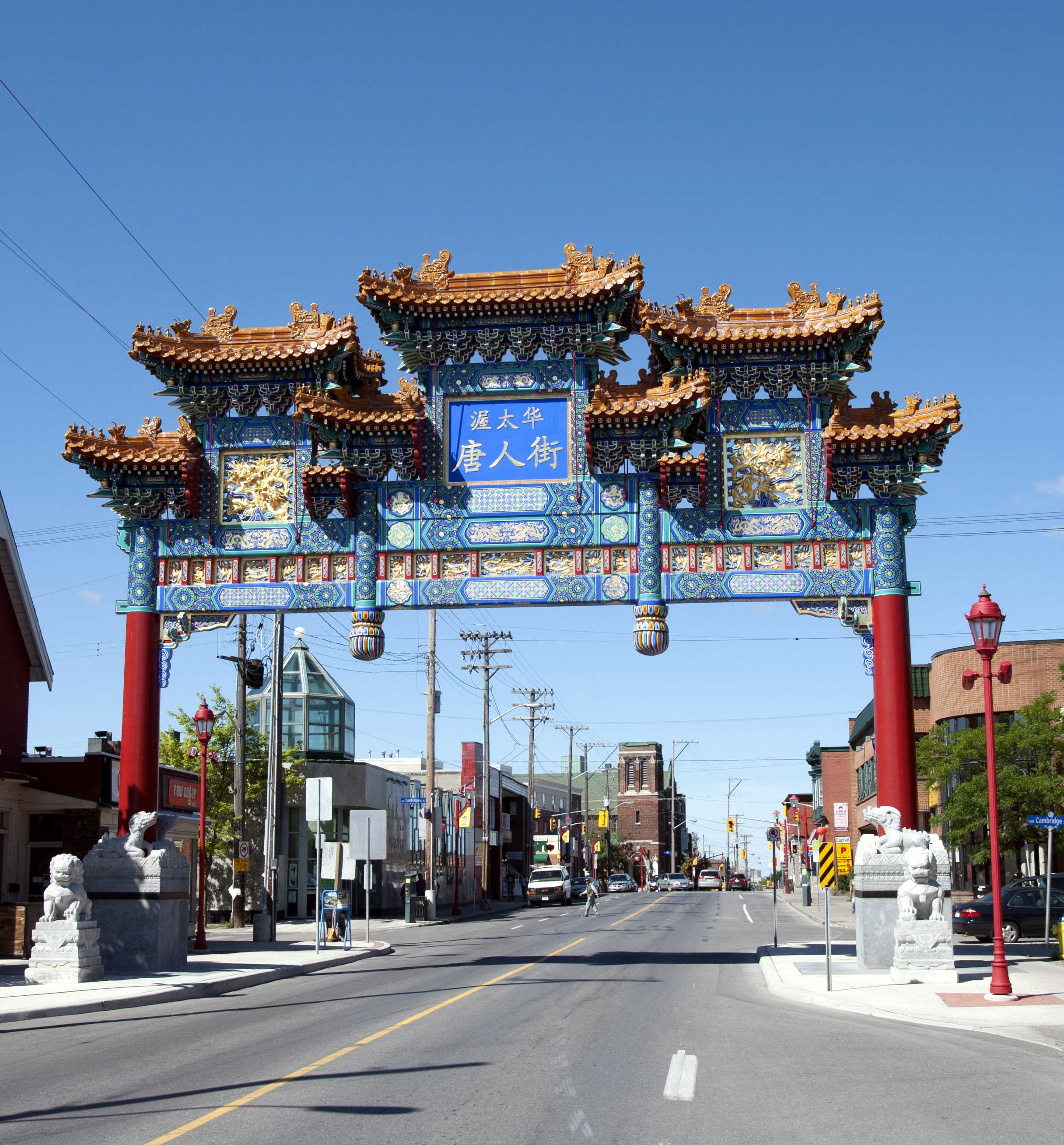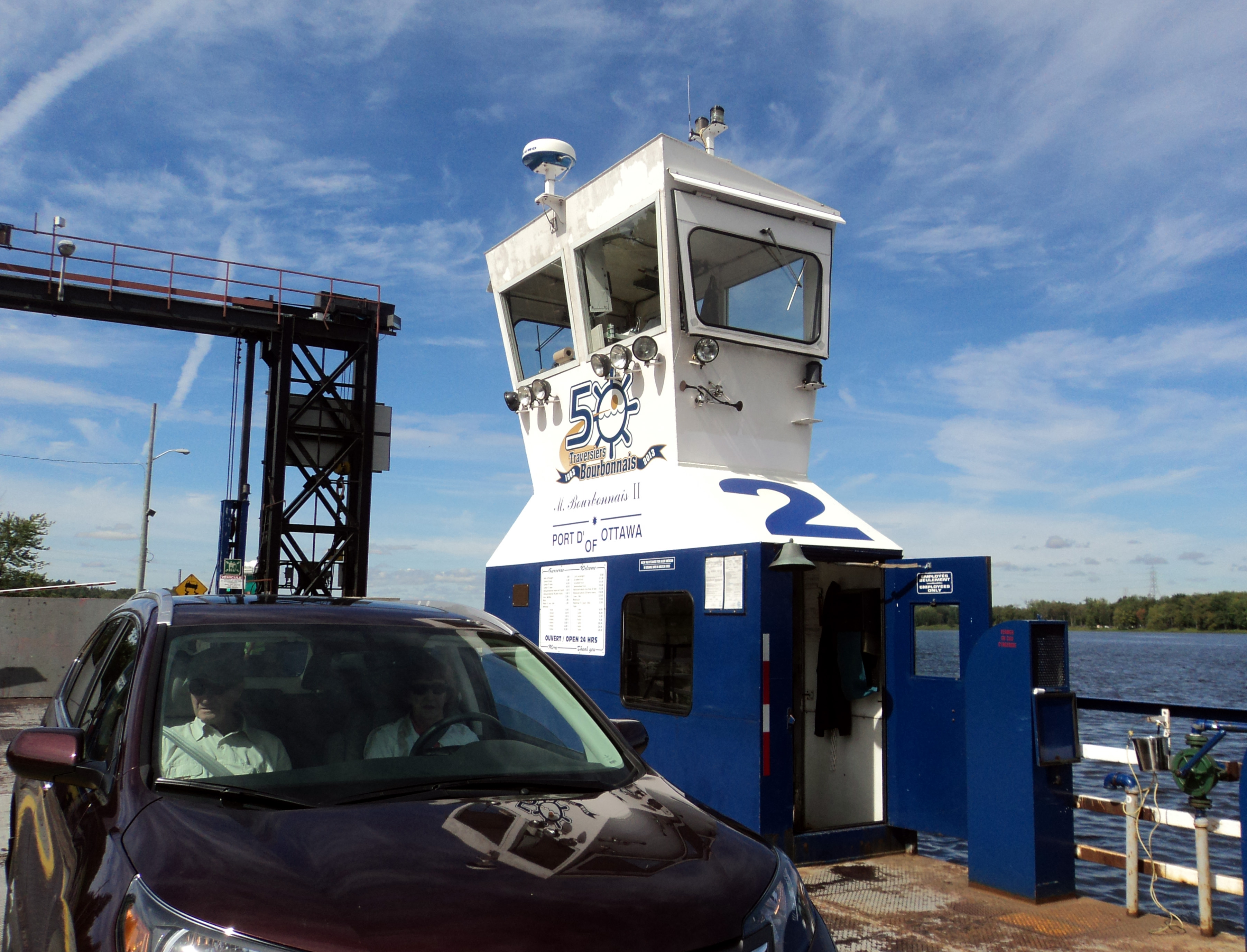 Ottawa has a unique neighborhood that is a delightful collection of all good things, and there is an oriental gate taking you to a bevy of delicious venues that welcome visitors to the city. We chose to have our first dinner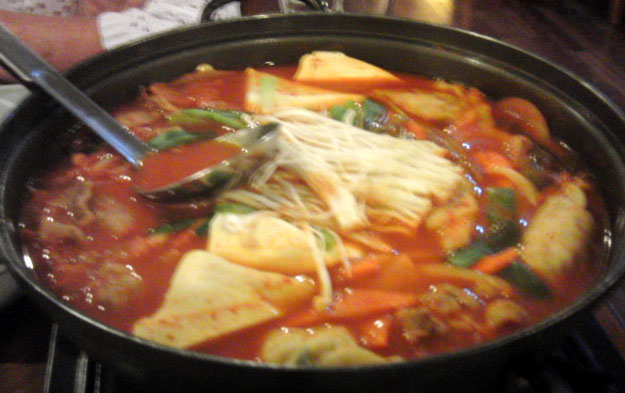 in Ottawa at the Korean Palace located at 610 Sumerset Street, where the décor is authentic, the dishes are outstanding, and the service is respectful. A favorite there is the Kimchi Jun appetizer (a pancake made with green onions) and the Jaeyook Bok Um (pork with veggies cooked at the table). The Kimchi dumpling Jeorgal (hot pot with dumplings, pork, veggies and broth) is so divine. This little jewel was quite an unexpected surprise, and I look forward to returning. They serve saki, a bevy of Korean beers and wonderful tea. Visit: info@koreanpalace.ca.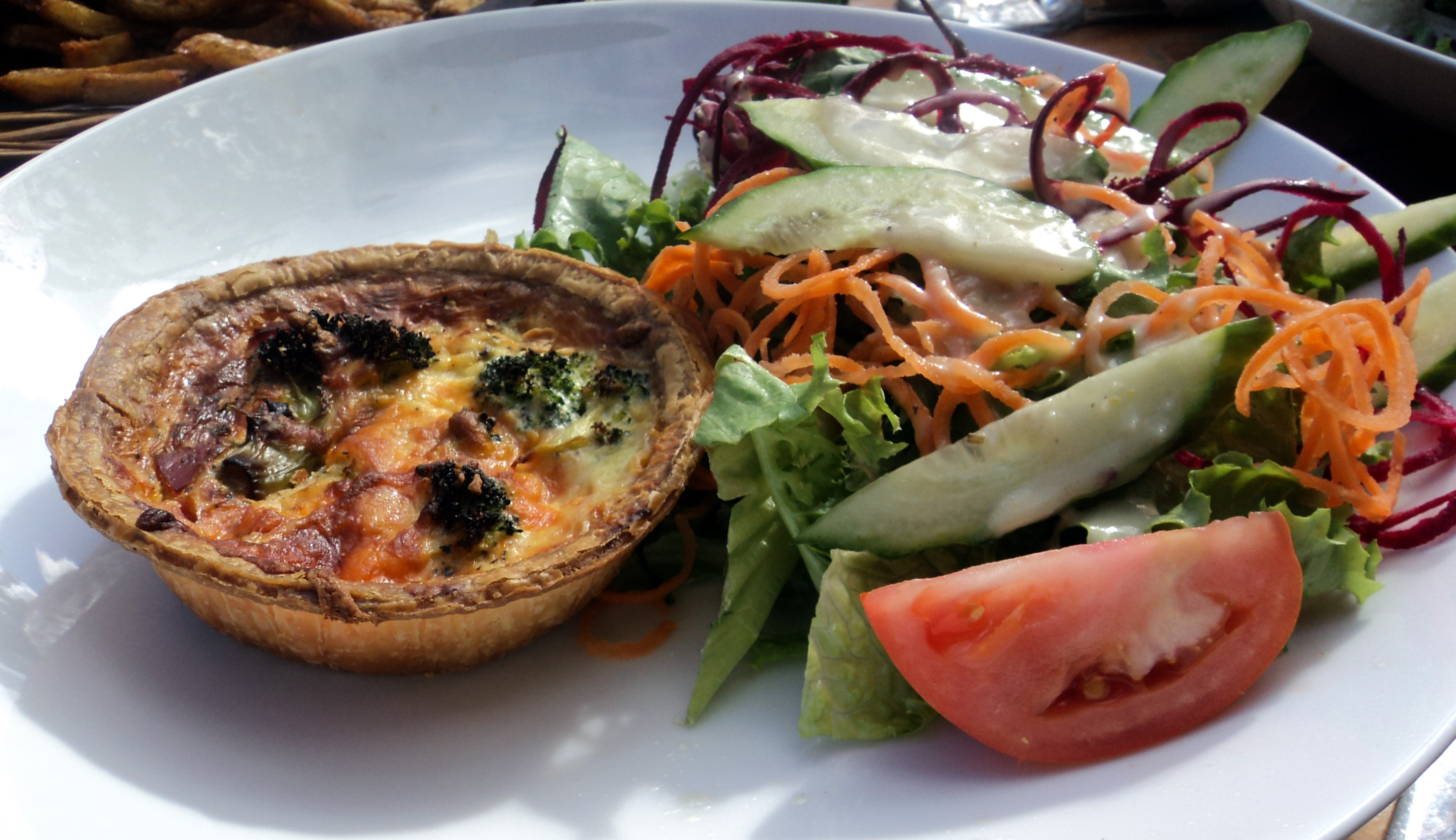 The little towns and villages that are so interesting to visit just a short ride and ferry trip from Ottawa are many, and they attract hoards of tourist annually. Taking a ferry to the French side for a visit to The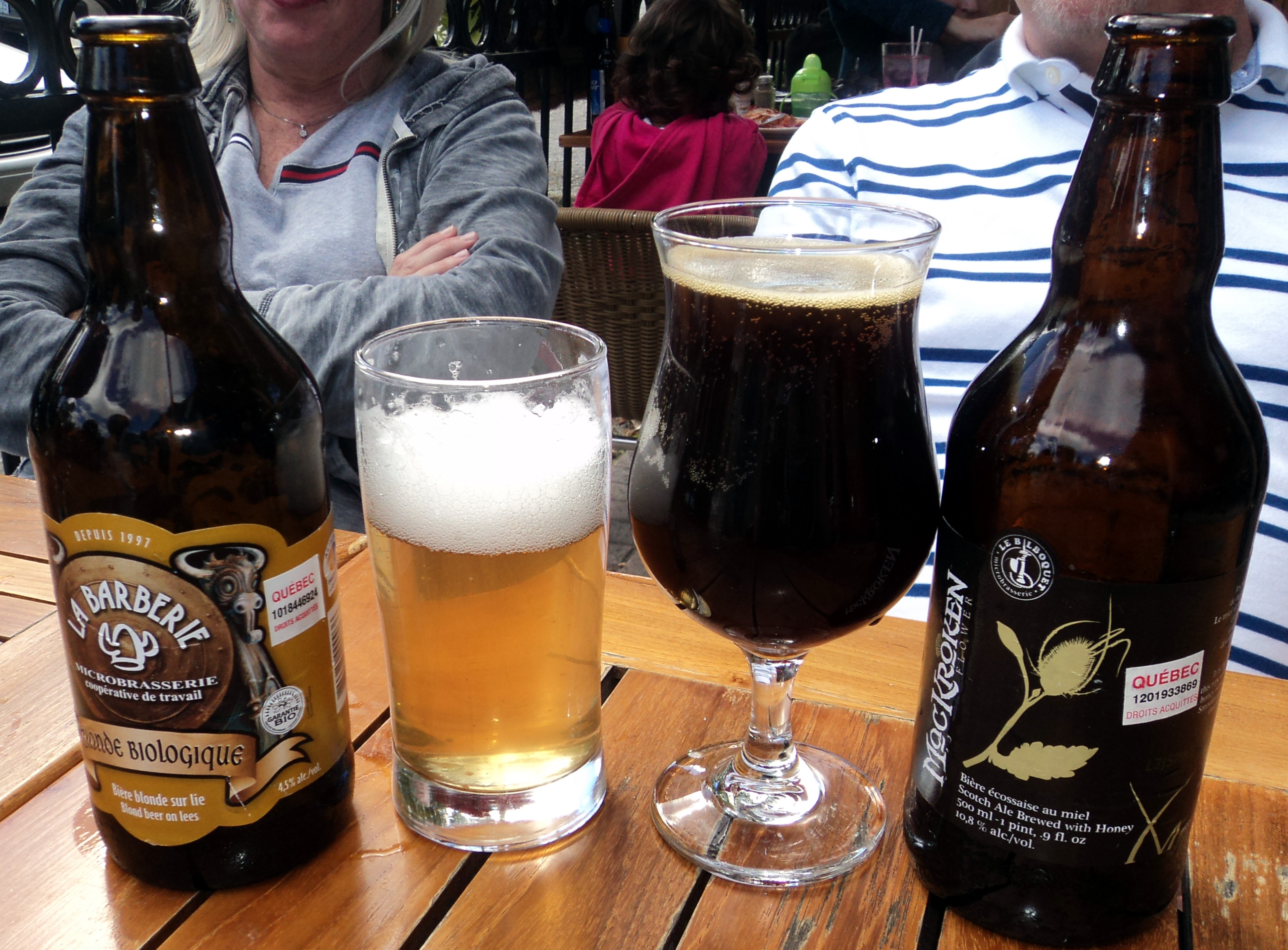 Chelsea Pub founded in 1875, where the quiche is perfect and the assortment of ale is endless, is worth the trip. The crowd enjoying lunch on this historic patio is diverse, and includes bikers, families with children, young couples and seniors who all love the activity and delicious faire. In the evening they offer live entertainment in the bar. For additional information visit: www.chelseapub.ca.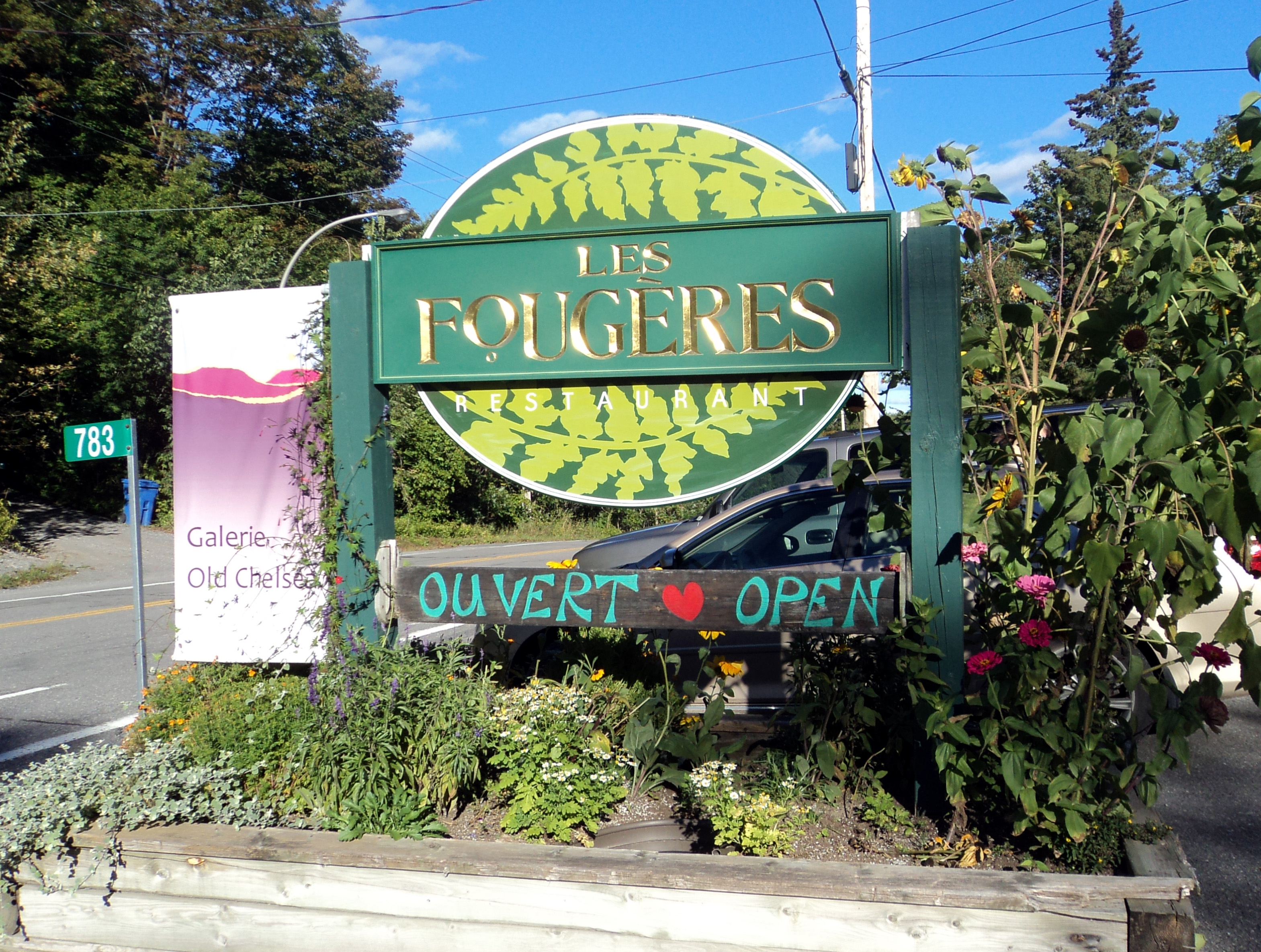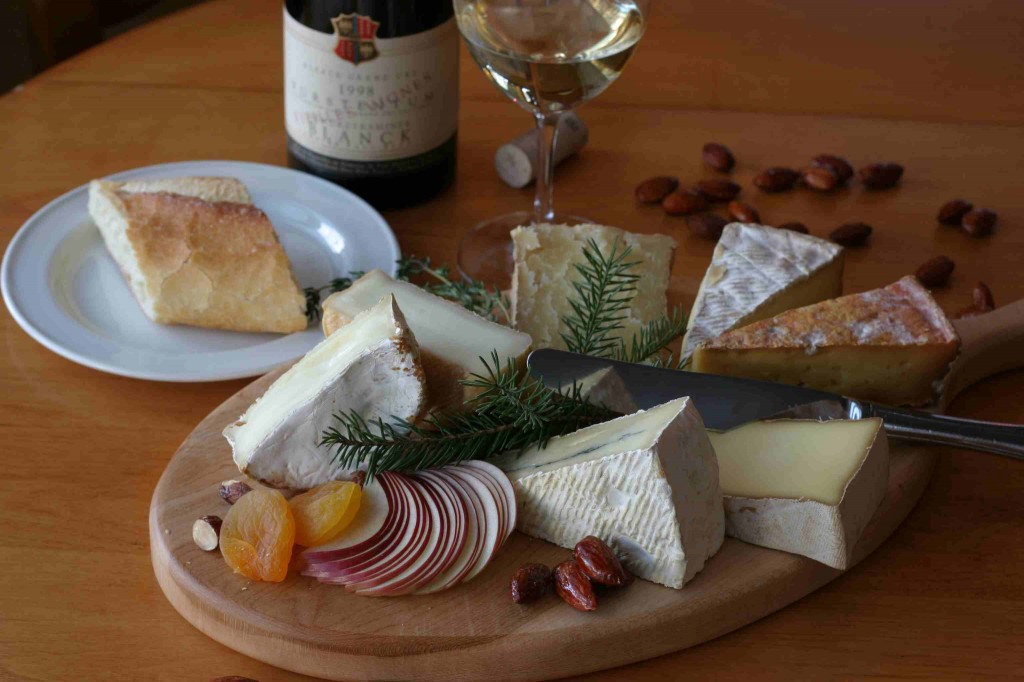 For a true culinary experience you must stop at Les Fougeres located at 783 route 105 in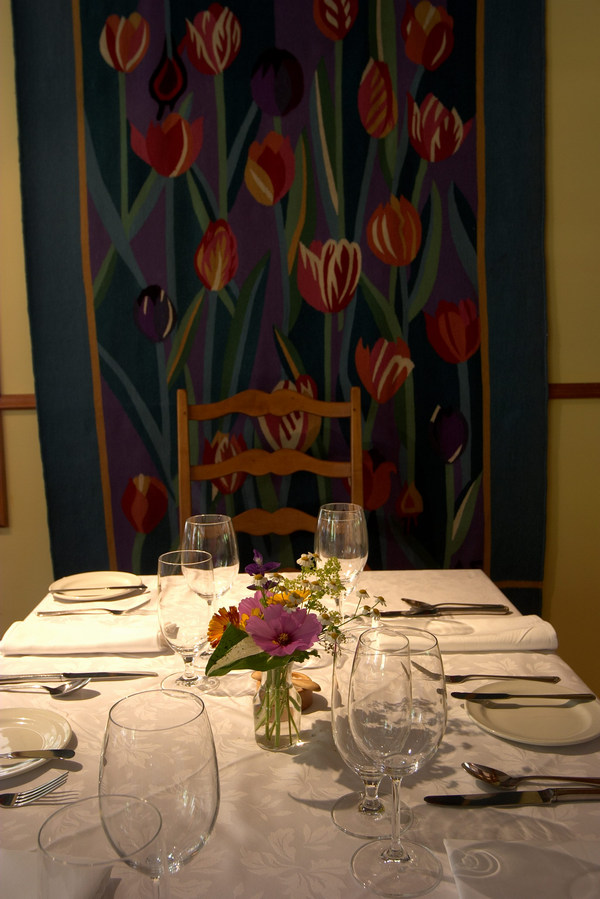 Chelsea, Quebec, where you could spend hours selecting fine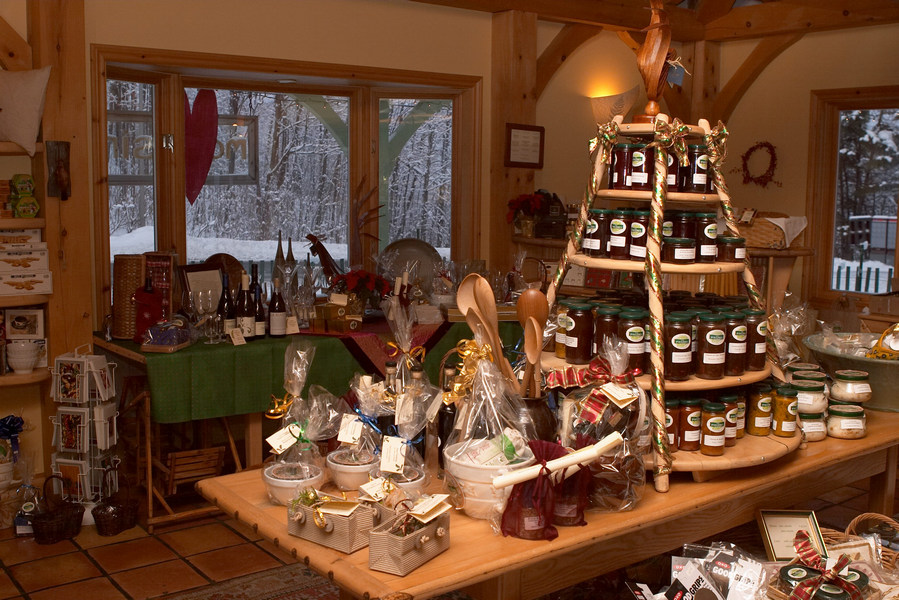 gourmet food treasures to bring home, or if you are very blessed you can get a reservation and will be having lunch with chef-owners Charles Part and Jennifer Warren Part. The restaurant is lovely, and the French menu, divine food preparation and presentation is beyond anyone's wildest expectation. This very talented couple are the recipients of awards including the Gold Plate and Wine Spectator Award of Excellence. Visit: www.fougeres.com.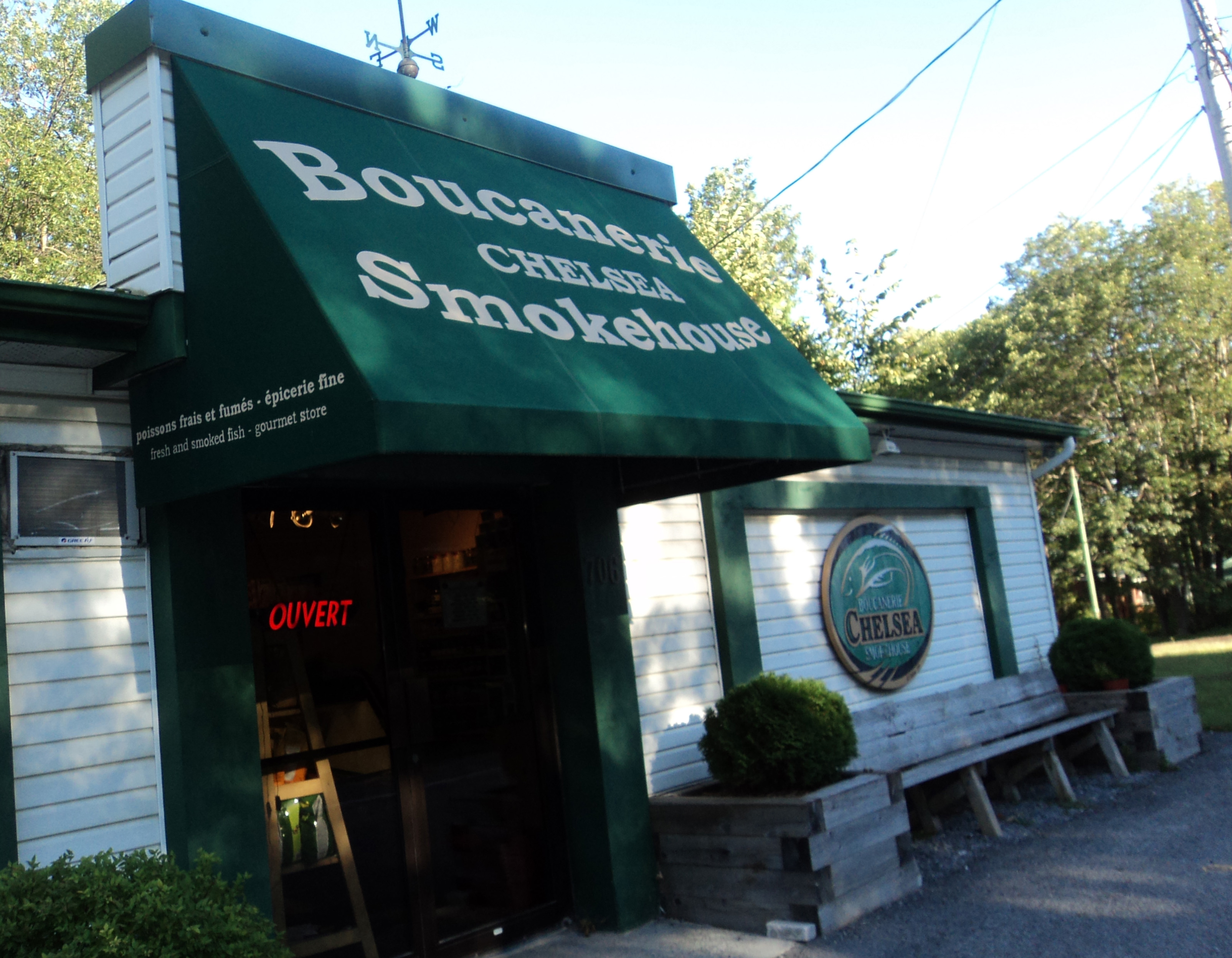 Down the road at 706 Route 105 in Old Chelsea is the Boucanerie Chelsea Smokehouse, a cozy little green and white building , where visitors pack in to buy delicious smoked salmon that melts in your mouth, along with amazing mustards and sauces. The assortment of fine smoked meats is quite good and a great delight to lovers of smoked foods. Visit: www.chelseasmokehouse.ca
A drive through Ottawa and the surrounding area in fall is so beautiful and fun for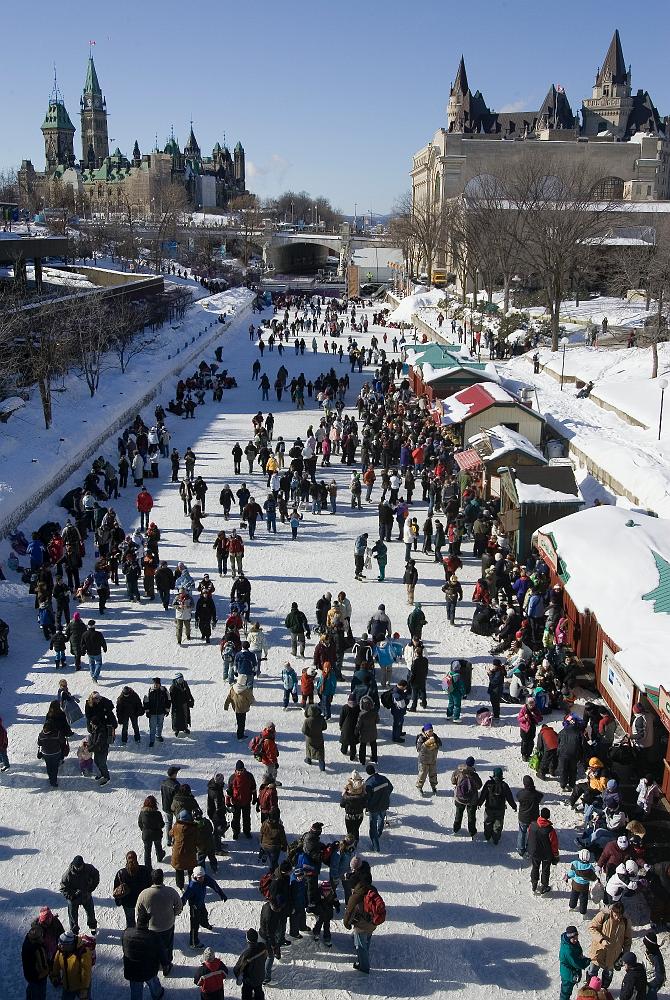 the family. Stop along the lake and take photos of the boats sailing, and people enjoying the wonderful outdoors of Canada. The fall went on and on here, as it has in other parts of the world this year, but soon the winter fun begins, and Ottawa is not only the capitol of Canada, but is a main center for cold weather activities. Their Winterlude includes miles of ice skating along the Rideau Canal, and beautiful outdoor rinks that feature glamorous lighting effects, and lots of great comfort food options. The capitol in Ottawa is also the source of a light show in the evening, and something you should see while visiting.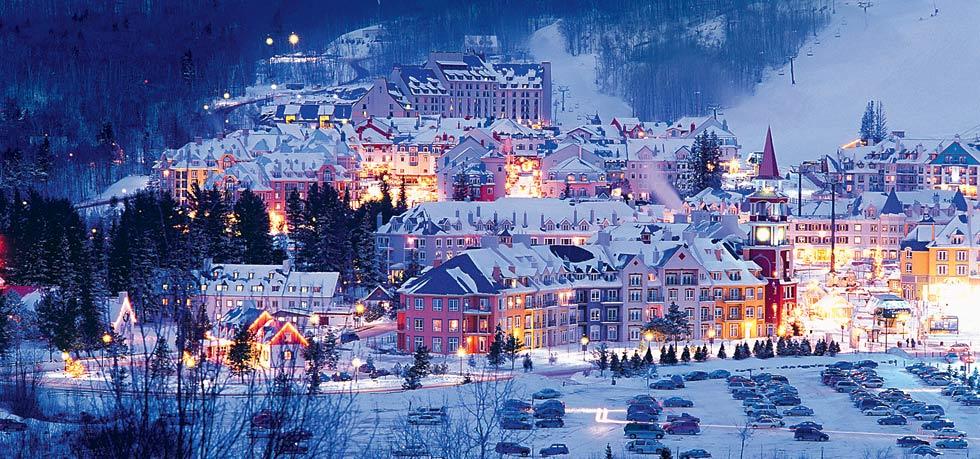 Last but not least don't forget about Mont Tremblant, which has earned its reputation as one of the most desired ski resorts in the world, and offers the pleasures of the Fairmont Tremblant Hotel and Le Westin Hotel, along with delightful shopping in a resort environment that looks like Switzerland when it snows. Countless fine restaurants and spa services can be found throughout the resort. Visit: www.montblanc.ca
So, as winter approaches check the Ottawa visitor information listing for vacation planning in December, January, February for all the amazing food, entertainment, art & culture or family adventures for winter. Visit: www.ottawatourism.org.  
__________________________________________________________________
BRITISH AIRWAYS ANNOUNCES SERVICES BETWEEN NEW ORLEANS AND LONDON
New York, Oct. 20 -- Residents of "The Big Easy" will soon find it easier to visit "Big Ben", thanks to the launch of British Airways flights between New Orleans and London. The four times per week service is scheduled to begin on March 27, 2017, which will make it the only nonstop service to Europe. Tickets are available to purchase on ba.com starting today.

Customers will be able to experience the newest aircraft in British Airways' fleet, the Boeing 787-8 Dreamliner. The new service will provide a direct connection to London but also allow travelers to connect quickly and easily onto more than 130 destinations within the British Airways network, throughout Europe and beyond.

BA225 will depart from London Heathrow at 3:40pm and arrive Louis Armstrong New Orleans International Airport at 7:40pm. BA224 will leave New Orleans at 9:10pm, arriving into London at 12:00 noon the next day.

Simon Brooks, senior vice president sales for British Airways, said "We are delighted to be adding New Orleans to the British Airways global network. It's such a vibrant city and like London, it boasts an iconic music and arts scene. I'm sure it will be a big hit with British visitors. We are also pleased to be connecting our two cities as developing technology hubs and look forward to increased business opportunities as a result of the new service."

New Orleans Mayor Mitch Landrieu said, "For years, we have pursued bringing more direct international flights to Armstrong Airport and with the addition of British Airways it's clear our hard work is paying off. Now, travelling from London to New Orleans and likewise from New Orleans abroad will be more economical and save time, unleashing new economic ties and cultural exchanges for our region's businesses. Nonstop flights to London open a gateway to new international markets that will create jobs and new opportunity. In advance of our city's tricentennial in 2018 and the opening of new North Terminal project, New Orleans is poised for big things as we welcome more travelers from around the world to our world-class city."

Flying the 787-8 Dreamliner
British Airways' state-of-the-art Boeing 787-8 Dreamliner aircraft accommodates 214 customers across three cabins, with 154 seats in World Traveller (economy), 25 seats in World Traveller Plus (premium economy) and 35 seats in Club World (business). All customers can enjoy free meals, beverages and a free checked bag.

Designed to enhance customer wellbeing, the new fuel-efficient aircraft boasts smooth ride technology, which minimizes the effects of turbulence and creates a more comfortable trip. Lower pressurization results in cabin air that is less dry, reducing the effects of jet lag for customers.

The 787 also has the largest windows of any commercial airliner, offering customers views of the horizon from every seat. Instead of pull down blinds, each one has its own dimmer switch.

All customers traveling on the 787-8 Dreamliner can use their individual widescreen TV to choose from a wide array of audio and video on-demand options. They can also speak to friends and family who are sitting throughout the aircraft using an in-seat chat system, as well as connect their own devices to the entertainment system.

Rewards and Packages
Recognizing and understanding the needs of small and medium size businesses, American Airlines' Business Extra® program allows members traveling on British Airways, Iberia and American Airlines to collect and spend across all three airlines, with coordinated benefits that help businesses to stretch their travel budgets.

A joint business agreement between American, British Airways, Iberia and Finnair allows members of the AAdvantage, Executive Club and Plus programs to earn and redeem points or miles on codeshare flights across the airlines. Customers also get access to great prices across all four airlines with the ability to mix and match flights to get the best deals and enjoy smoother connections for onward flights through coordinated schedules.
______________________________________________________________
U.S. Passport Changes Are Coming: Here's What You Need to Know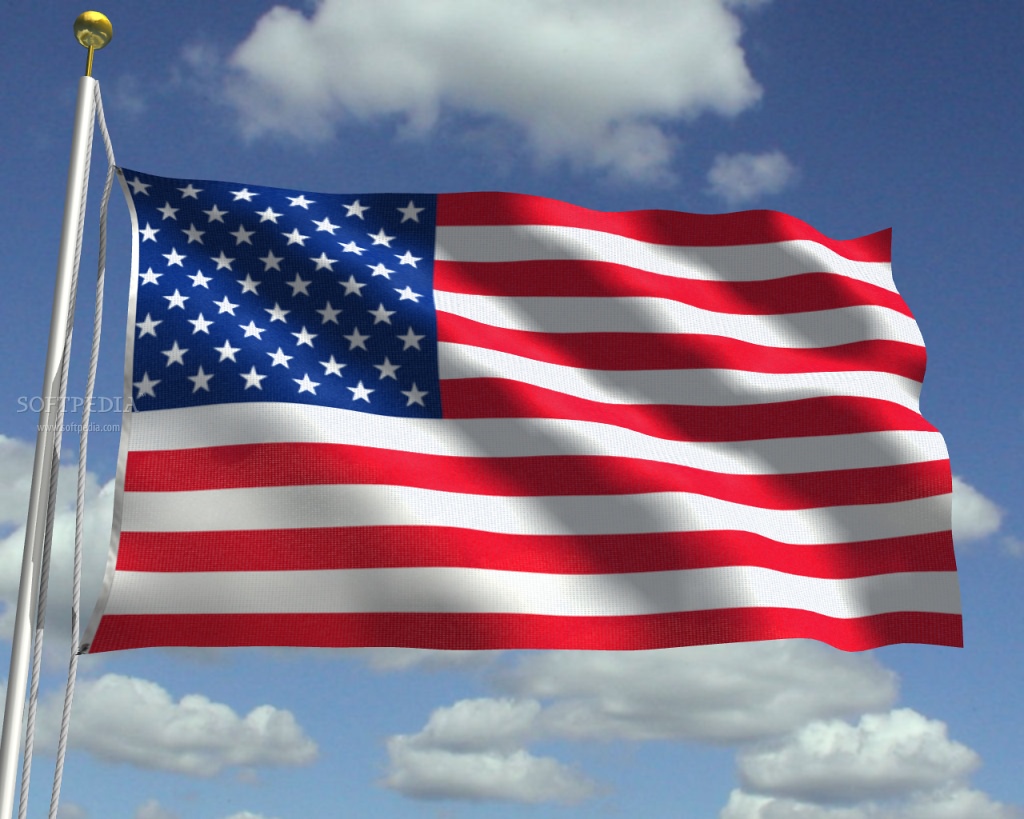 Passport changes are coming, and if you plan on traveling in the future—especially if you're among the 49 million Americans whose passports will expire in the next few years—you need to know what passport changes are in store.
While it may seem easy enough to acquire or renew a passport if and when you plan a trip, the State Department says there's about to be a massive backlog of passport applications. (More on that in a minute.) Plus, passports themselves are going to change. Here's what you should know about both the expected passport application delays and the passport changes coming in the years ahead.
U.S. Passport Changes

You Should Renew Your Passport Now
A decade ago, an important piece of travel legislation made American passports much more in-demand. The State Department saw an "unprecedented surge" in applications when a 2007 law enacted by the 9/11 Commission established passports as necessary for all travel to and from Canada, Mexico, and the Caribbean. Millions of travelers acquired 10-year passports that year as a result, and now they're all about to expire. It's safe to assume many of those passport holders will need to renew, which means that passport applications will jump significantly once again.
Related:
Passport Book vs. Passport Card: Which Do I Need?
Concerned about wait times yet? Passport renewal already takes about six weeks, and many destinations require foreign passports to be valid for months after your trip. Factor in unknown delays, and you might have a lot less time to renew than you thought.
---